we spent three days & nights on "the condor" a racing yacht in australia's whitsunday islands. i wouldn't recommend it. it was pretty much three days of hell. i almost faked an illness to get emergency evacuated from the ship. perk? we saw the insane whitehaven beach. that was the only positive part of this entire excursion that my wonderful husband booked us.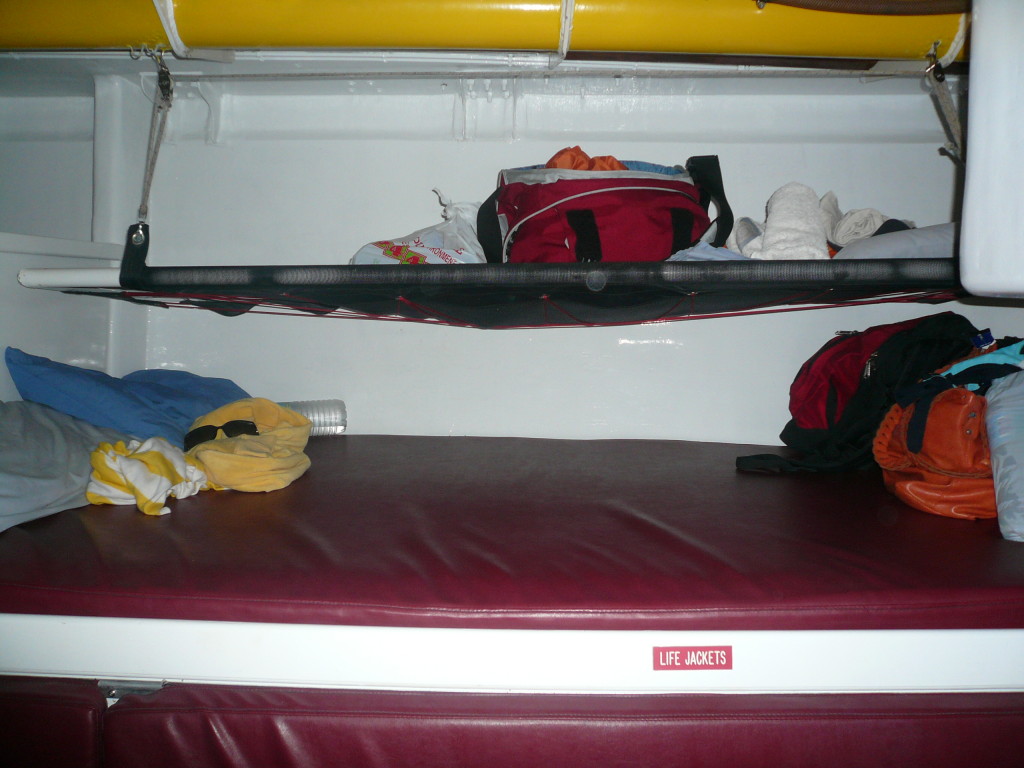 the mat we SHARED. and oh, that net above us is where someone else SLEPT. this is what hell looks like.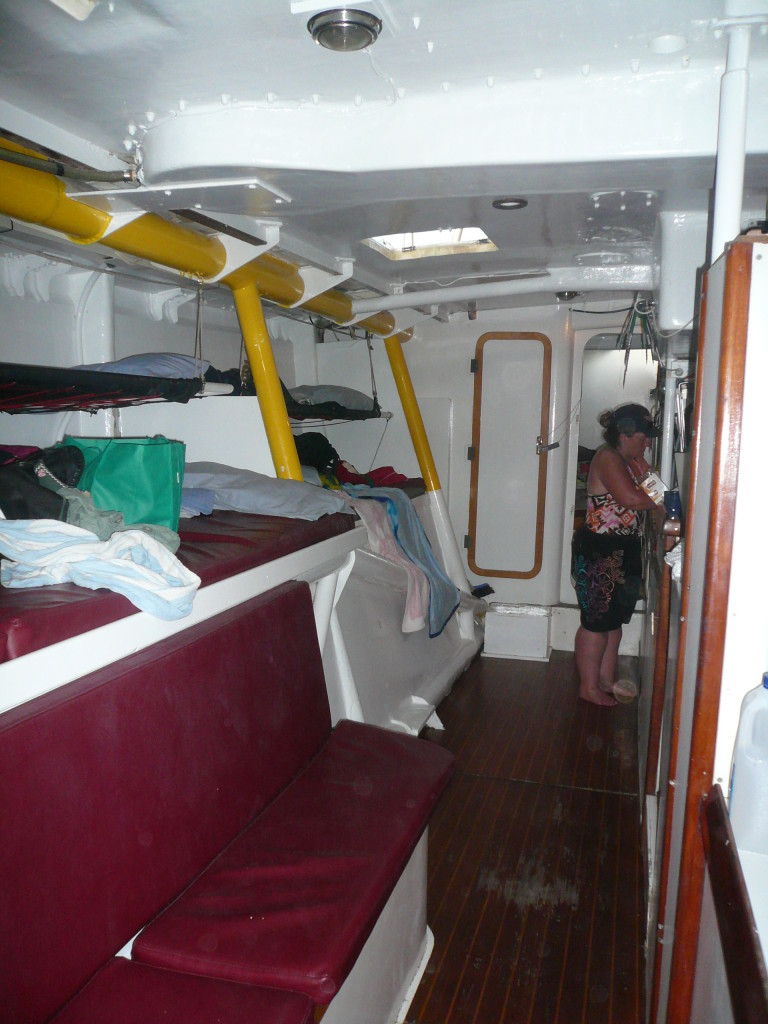 luxury accommodations.