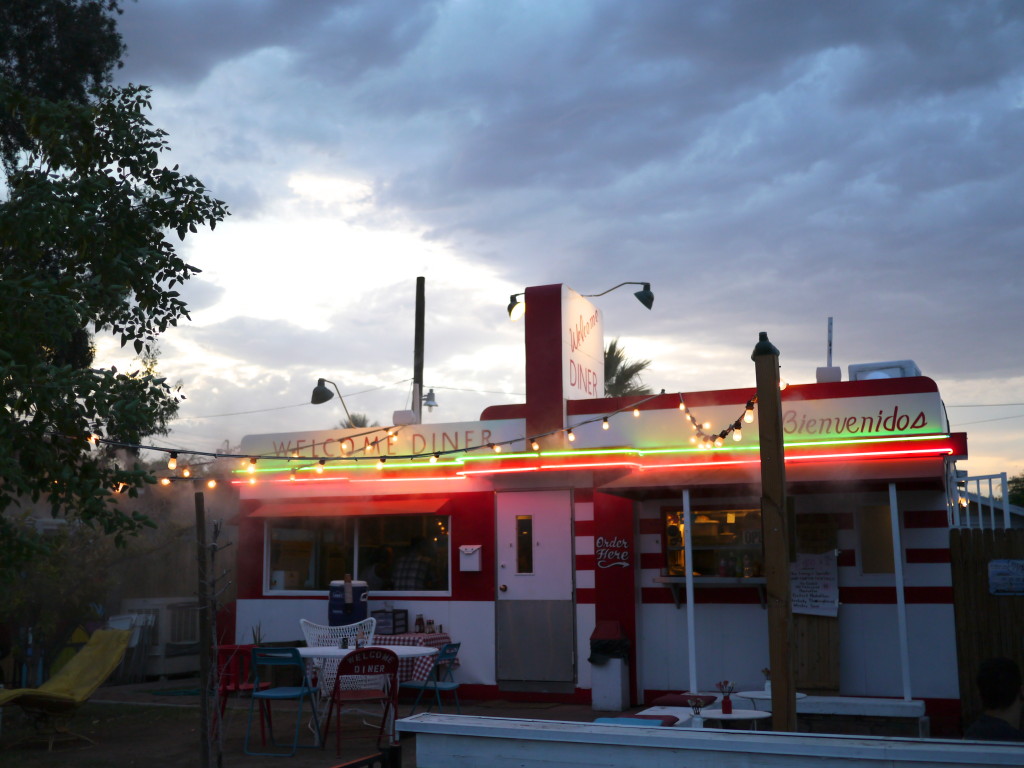 we decided to mix up sunday pizza for burgers & ventured to downtown's welcome diner.
it's just that: a diner. retro with a few seats inside and a staff of two.
we shared the tiny counter with some peeps who clearly had the munchies and had the whole place laughing and drooling over their fried chicken sandwich and mound of chili cheese fries. the burger was a little rare for me, but d loved it and the vibe scored big points in both our books. our "server" that night is a local comic who can also be credited with handwriting & illustrating the welcome diner menu. if you're looking for something a little out of the ordinary this weekend, give it a whirl. the patio could be a great place to have a bite and beer before october's First Fridays Art Walk.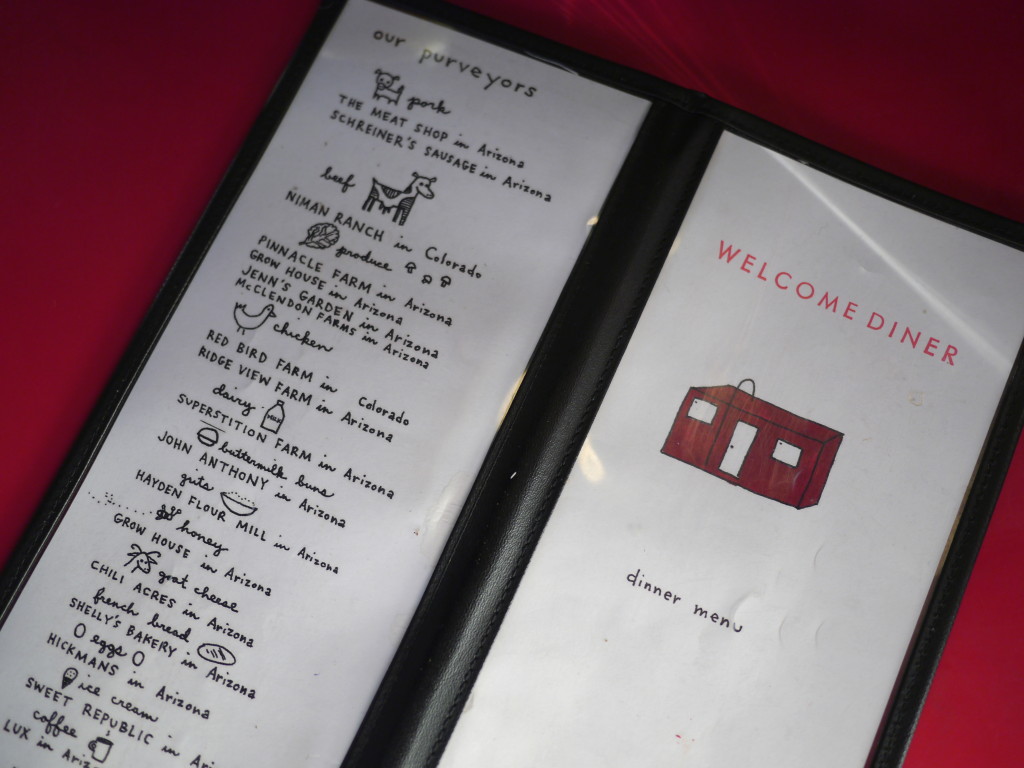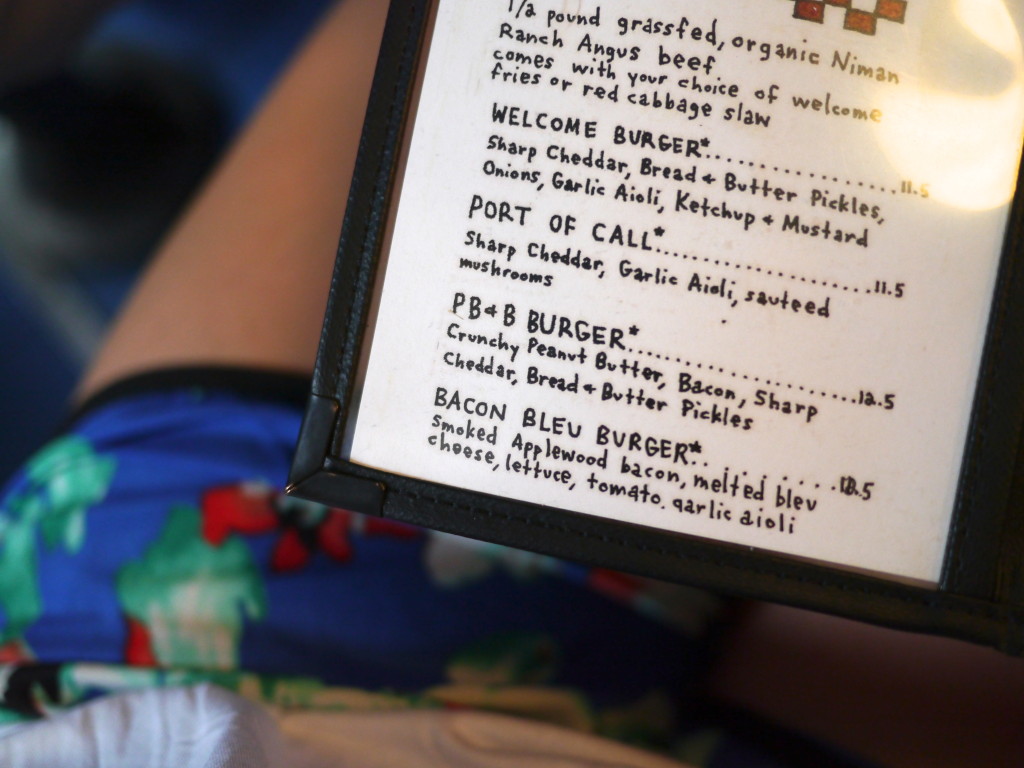 PB&B Burger? Someone there said it was amazing. I wasn't brave enough.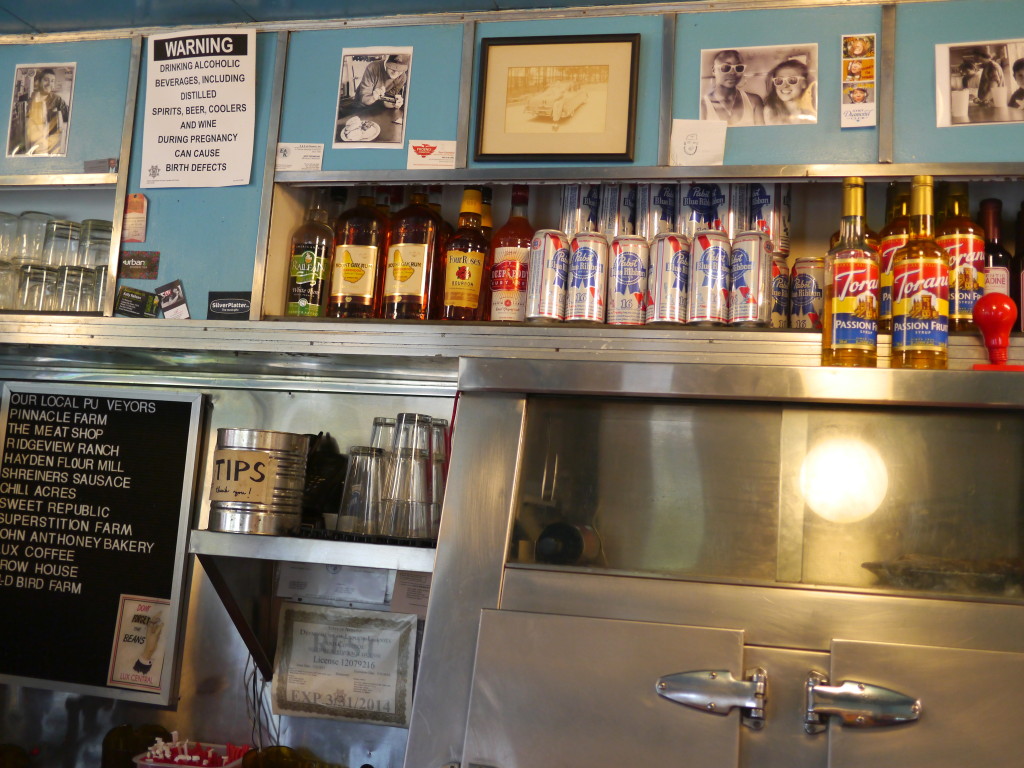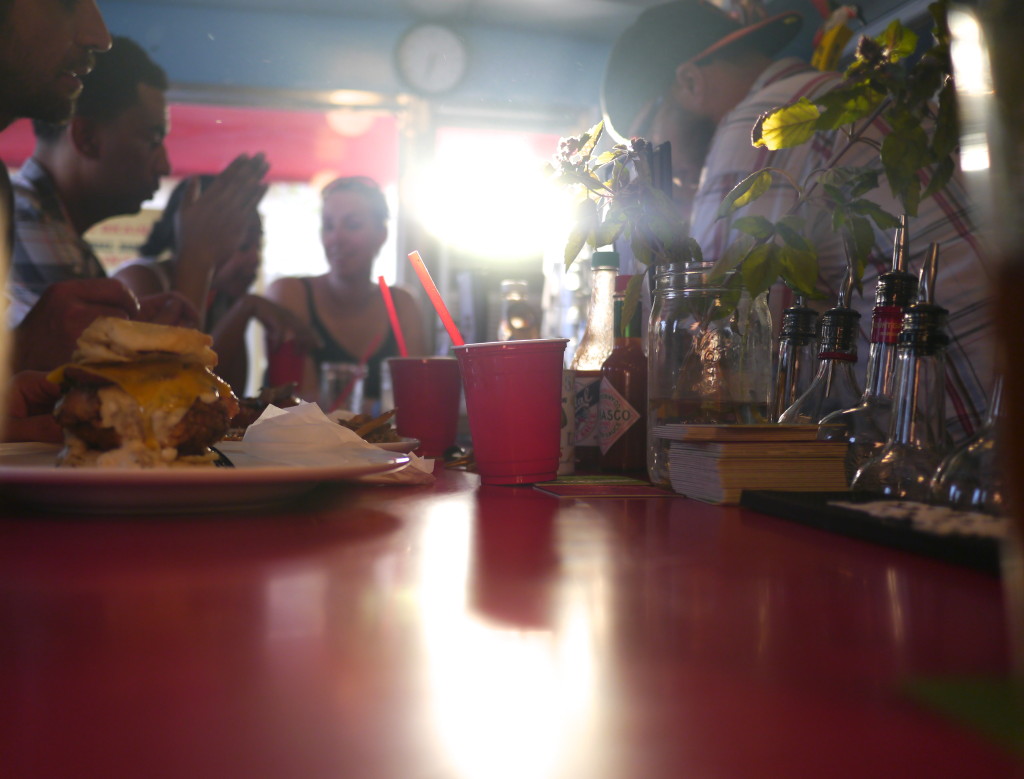 are you seeing that fried chicken sandwich on a biscuit? yeah.