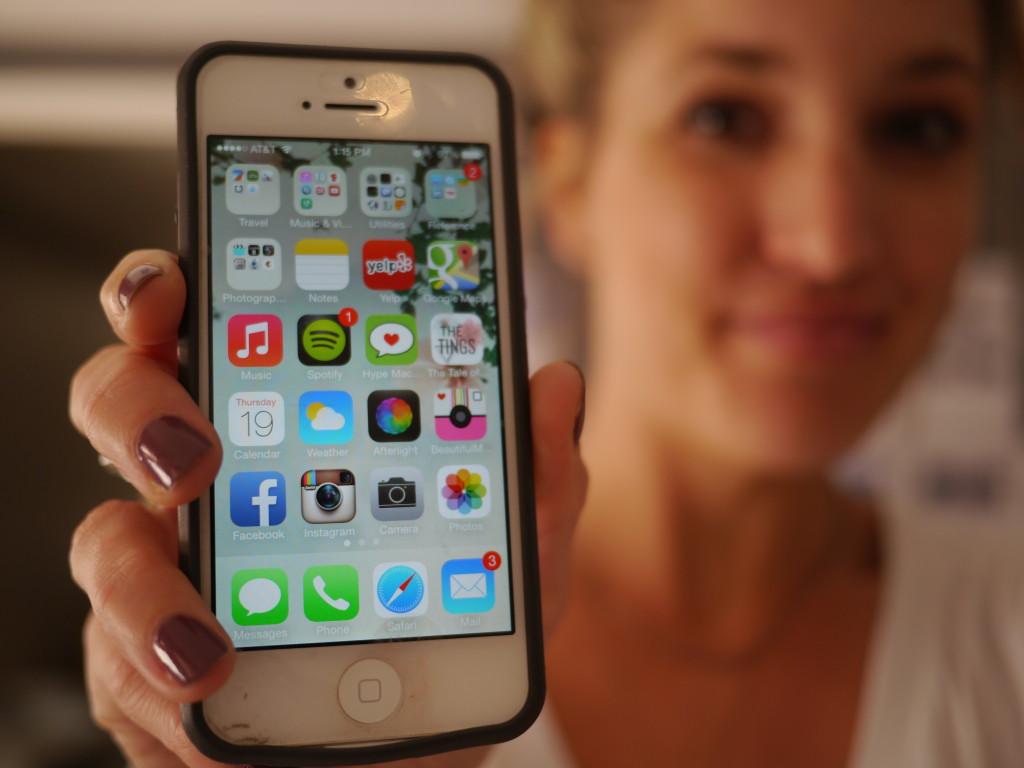 dad, THIS is my iPhone (or "machine" as you like to call it) and THAT is ios 7. spiffy, huh?
too bad you don't have an iPhone because if you did, you'd be able to make The Tale of Two Tings look like an app on your home screen. true story! yup, there's a nifty icon & super awesome mobile version so you can access le blog from your iPhone anytime your heart desires. (see how i used the ios 7 update for a nice lil #shameless plug?) yup.

if you're also a new ios 7 user (love it!), here's a good article with tips & tricks.
lastly for today's tech talk, jimmy kimmel pranks people with 'new' iPhone 5s in this video.