oh, live EDM (electronica dance music)… you're so easy to love and loathe. it's a shame that your genre is finally back in the spotlight and all the stereotypes have followed.
last weekend, the streets of old town were closed down for the likes of major DJs Tiesto and Porter Robinson along with a handful of other unce unce unce makers. me, alicia, rachel & shannon went to help raise the median age of the event.
with our (free!) "FU" wristbands sandwiched between our bracelets and glowsticks, we ventured into scottsdale's soundwave block party. (and yes, the "FU" wristband pretty much sums up the type of no lines/all-access privileges we had along with why old town scottsdale has such a lovely reputation.)
we buzzed right in and immediately hit the neon body paint station… when in rome (er, rave)… and then decided to blast past the lines to check out Maya Day + Night Club. only rachel had been, so it was the perfect excuse to check out old town's newest dayclub/nightclub ala a vegas pool party (like this & this). alicia and i were like a deer in headlights as we entered – it is las vegas. crazy nuts & a place in every 21-year-old's wildest scottsdale dreams. after Maya we bounced over to the W's rooftop pool party and then back down to the block party to join the raving masses.
….
here's the deal. any excuse to be outside, dancing and around people – i'm in. but as the bass got deeper, the fist pumps got harder and my buzz started to wear off, i got tired. i was ready to rip off my glowsticks, my FU band and scrub the paint off in a hot shower…. so i did. as tiesto mixed his last track, ting came and picked us up (with a bag of cheeze-its in tow) and whisked us away from EDMland.
i've tried not to use my age as an excuse – in either direction – but it is a funny feeling to outgrow things you swore you never would. i'll forever be an EDM lover – there really is nothing like the adrenaline rush that comes at the beginning of a live EDM show – the build up, the drop and then absolutely losing your mind alongside of thousands of other people. i totally get it – all of it.
i'm just saying that i'm thankful that i've spent enough time in the rave tent that i can close my eyes and feel the sensation… when i'm  listening to my headphones on the couch ;)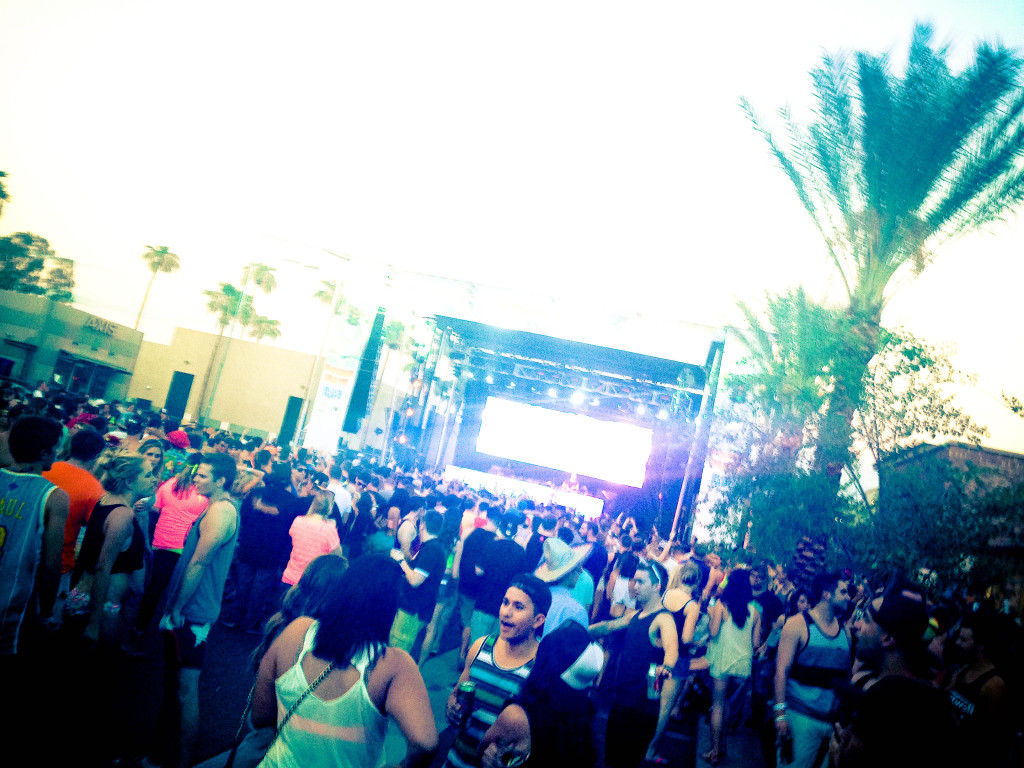 and entire street closed down, but for coachella goers, the mojave tent DWARFS this stage.
our lovely wristbands & pre-fueling at old town scottsdale's new bar: whiskey row.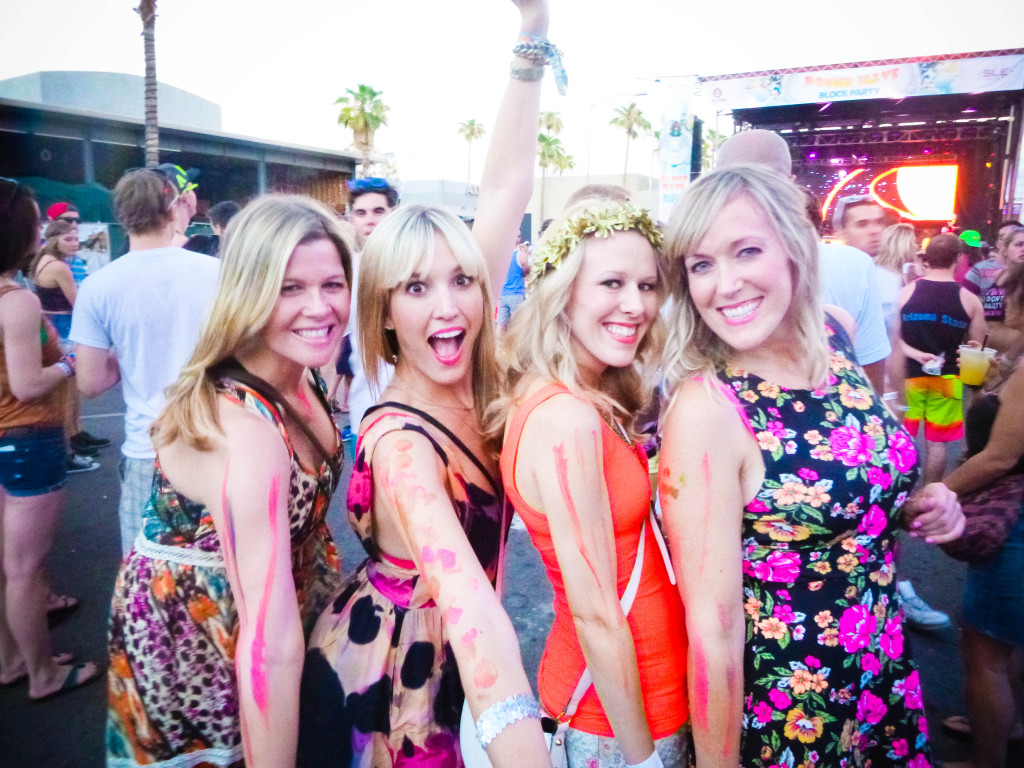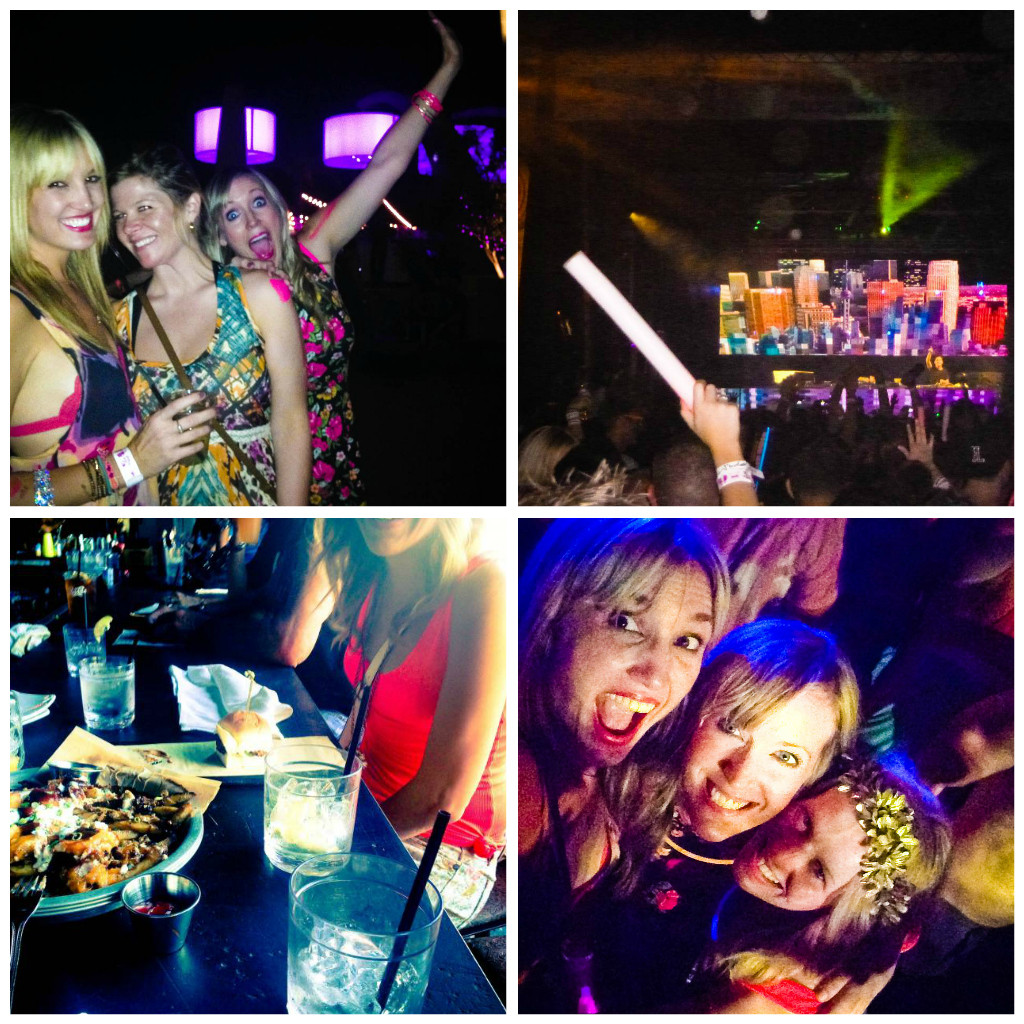 probably like the rest of the bikini wearing girls, we started with the chili cheese fries & cocktails. 
ladies & gents, that is maya day + night club.
mine & alicia's matching tattoos. they say "i heart music" — see 'em? no? i guess you're saying our stenciling could use some work.
rachel in shock & watching the video of her doing a running / overhead "dirty dancing" leap with guy.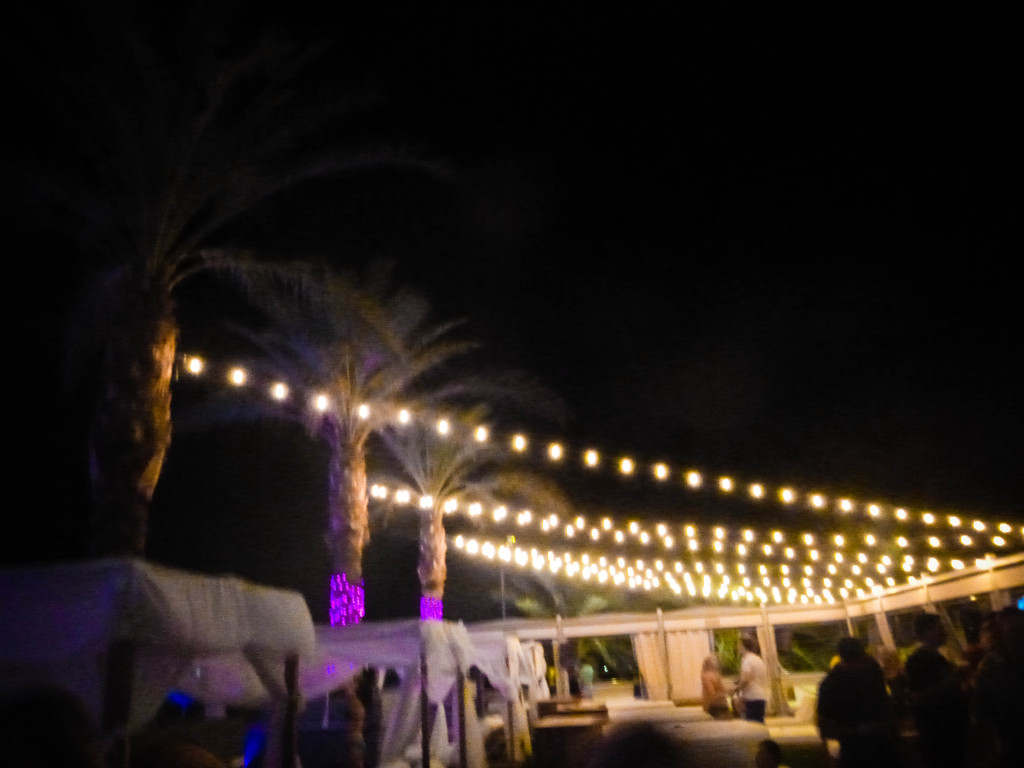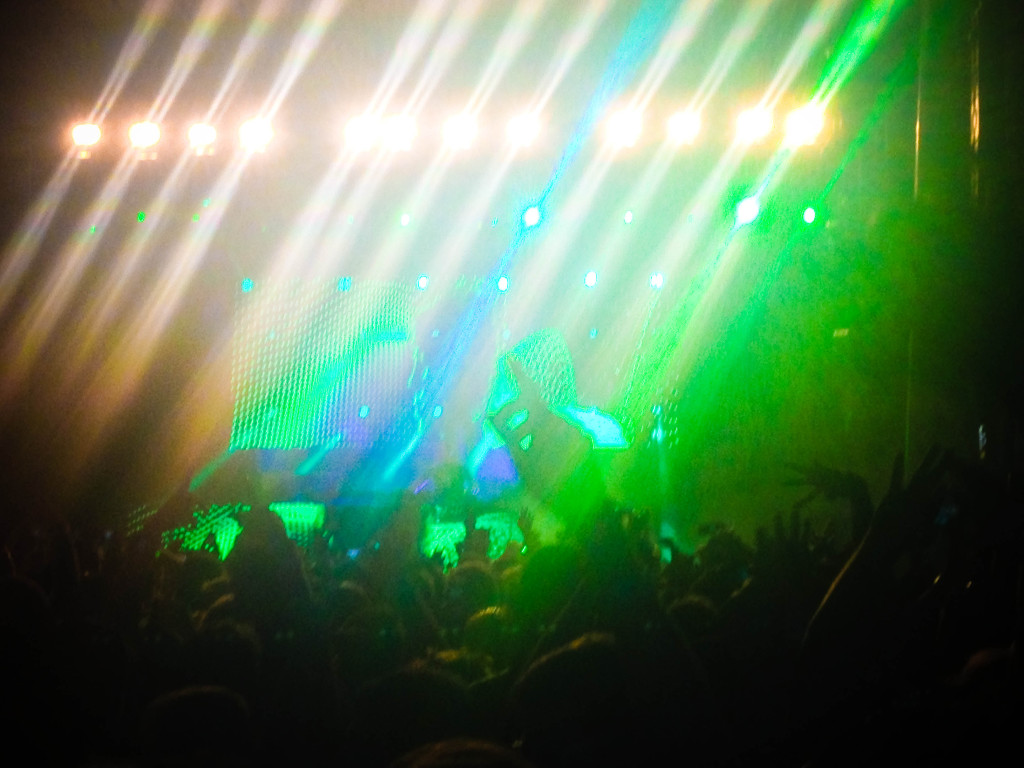 soundwave scottsdale. another experience for the books. and experiences are exactly what life is made of.