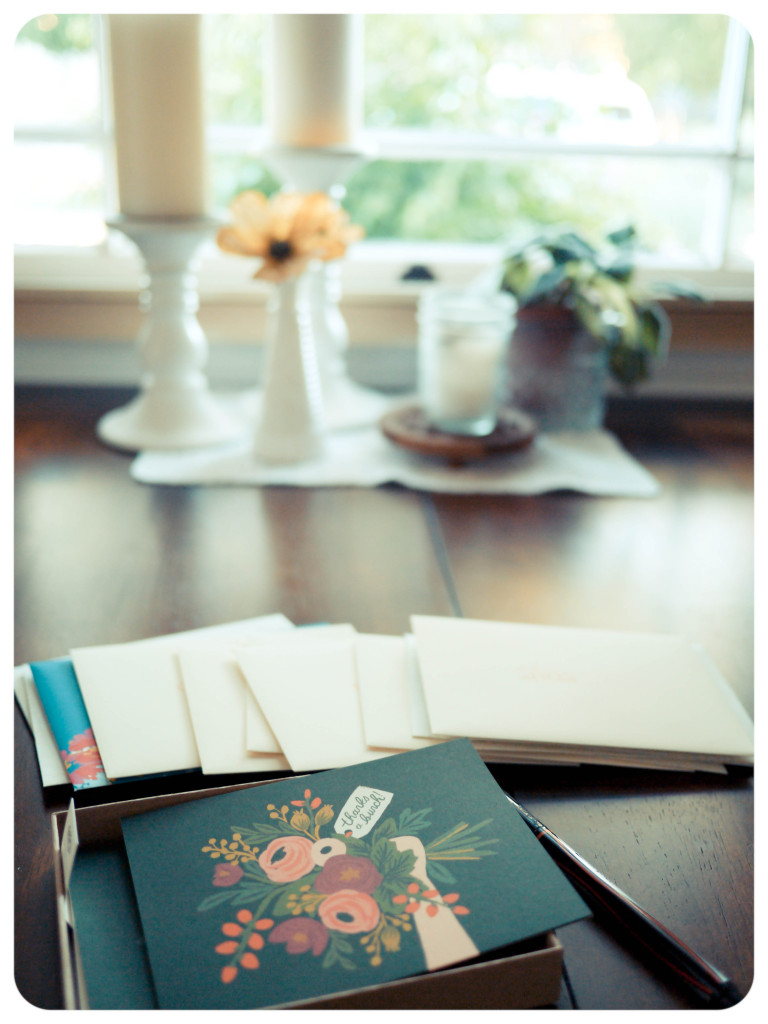 watching the stack of birthday thank you notes pile up was a tangible reminder of how many wonderful people i have in my life. i was overwhelmed by the snail mail cards, calls & gifts that people showered upon me on my 30th. on the actual day, danny organized a casual "stop by" happy hour and i got spoiled! it was a very sweet way to enter a new decade and i want to thank each person – near & far – who made it that much more sparkly.
cards above from rifle paper co. … are you as obsessed with that company as i am? love.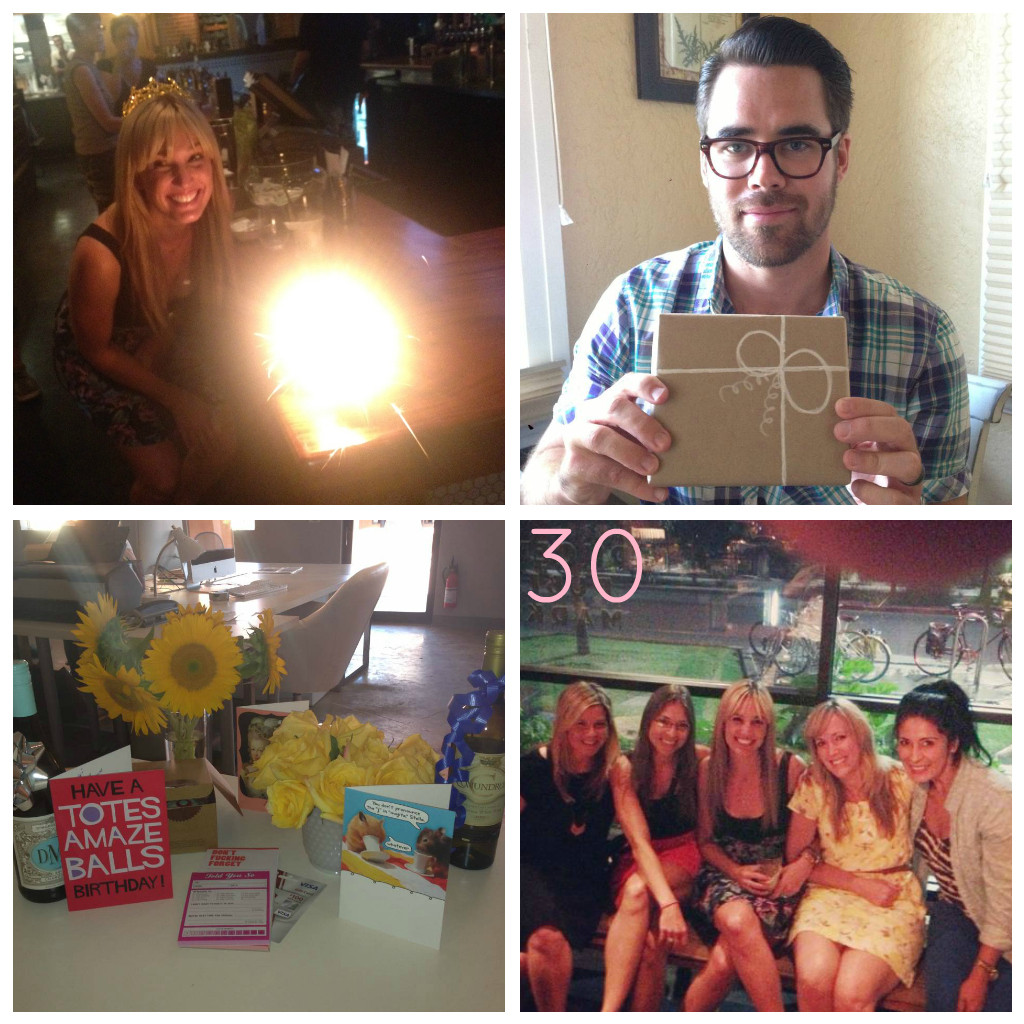 …a few unseen moments from my thirtieth…
#1. wearing my birthday crown from angela, blowing out my sparkler candle from erinn that was in my rainbow chip cupcake made by alicia.
#2. the white bow ting drew on my kraft paper wrapped gift – how cute is that?!
#3. my office desk covered in cards, flowers & gifted notepads for my list making obsession.
#4. the 30-something "last call ladies" passing along advice for my new decade .