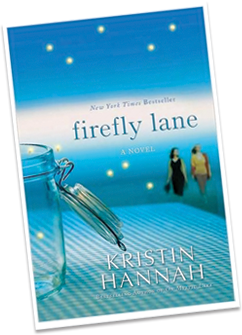 oh how i loved this book. it's your classic girly novel and i couldn't get enough.
two opposite girls become best friends in the 1970's and grow up together… one takes the career path, the other to motherhood. it's about life, love, family, relationships, friendships, kids, marriages, careers and heartache.
i spent an entire cabin day engrossed in this story. i bawled my eyes out multiple times. it caused me to book a spontaneous trip home.
it was recommended to me by mrs. lovitz and based on the 1,000 5-star reviews on amazon.com, we're not the only two women who adored this story. enjoy.