the DTP (downtown phoenix) is on the up & up. the vig is one of phoenix's super popular restaurants because of its laid back vibe, big patio, outdoor fireplace, adirondak chairs, live music, bocce ball and tasty food. we were regulars at their original location in arcadia, followed them to the central spot (here) and we're now thrilled to be a quick bike ride from their brand new DTP location. they took over an old craftsman style home and gave the neighborhood exactly what it wanted. we've already been a handful of times and it has just opened. 
our rides. they included bike racks on the back of the patio within the restaurant's walls. captain safety approved.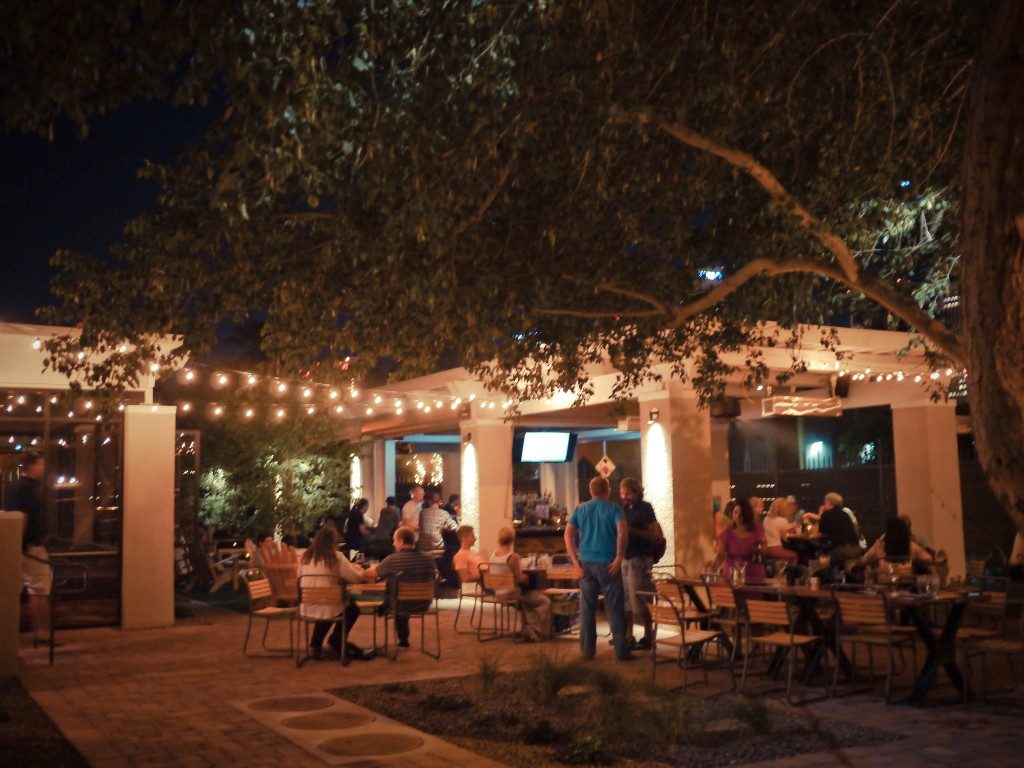 the timing for opening is perfect since our weather is heavenly right now. fall = arizona's sweet spot.