tucked away in the middle of downtown phoenix is encanco park, named one of america's top 10 parks by forbes. it's 222 acres of bridges, pathways, palm trees, a newly remodeled sports complex, golf course and its very own "enchanted island amusement park" that's got loads of vintage charm. it really feels like this hidden gem smack dab in the middle of downtown phoenix. if you haven't been in a while, you should totally check it out while the weather is great – especially if you have little ones.
that's exactly what we did last sunday — we met vicky, joe and little miss makaela for a day of fun. we explored enchanted island, rode our bikes through the park and watched makaela on the playground.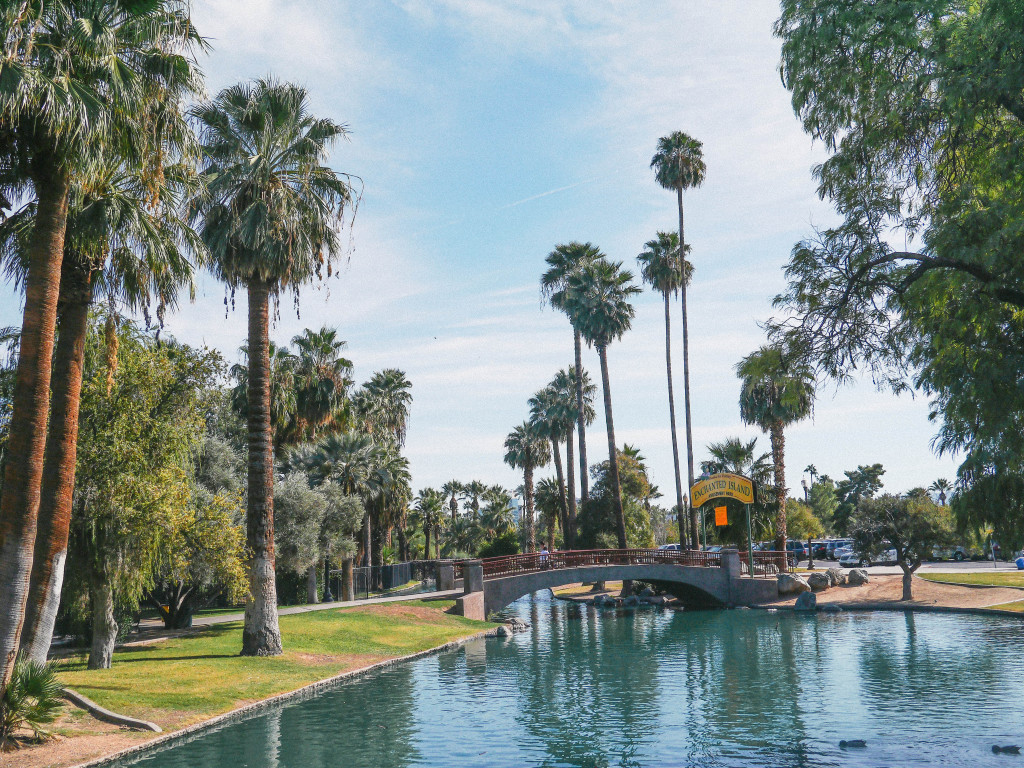 rivers and brides and water right in the middle of downtown phoenix! 

what does a duck say? (we were just introduced to the "what does a fox say" video by vicky. holy annoying, but catchy.  if you don't know what it is, give it a click like 15 million other people have.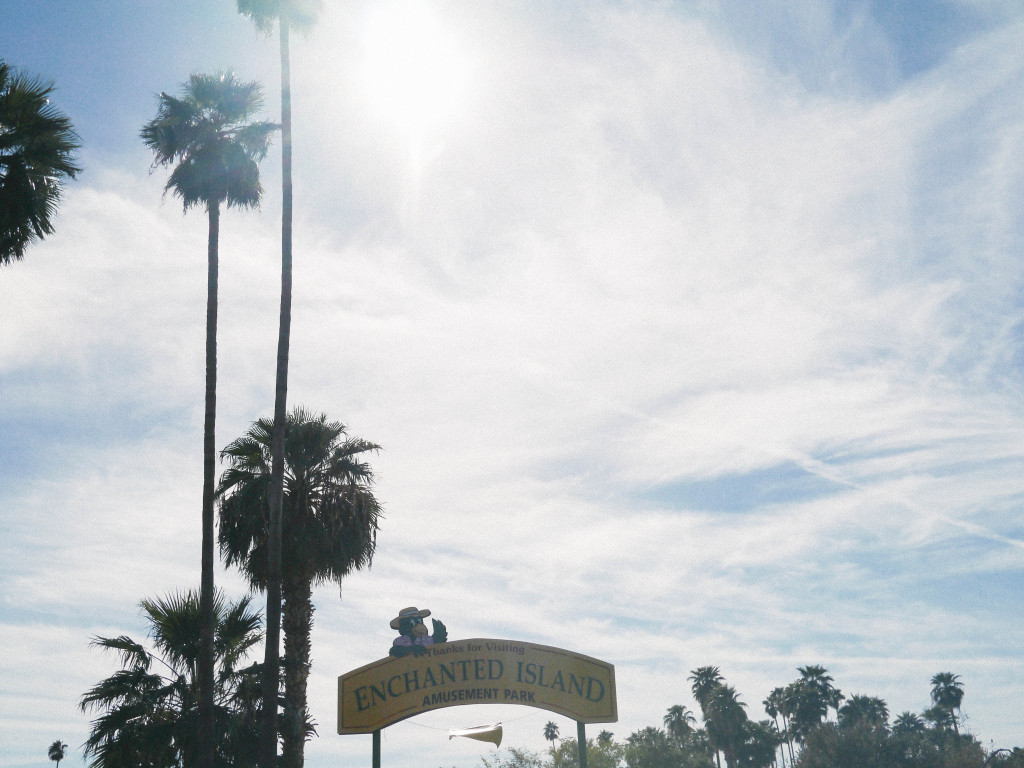 welcome to enchanted island amusement park. not updated since 1970 and still totally awesome.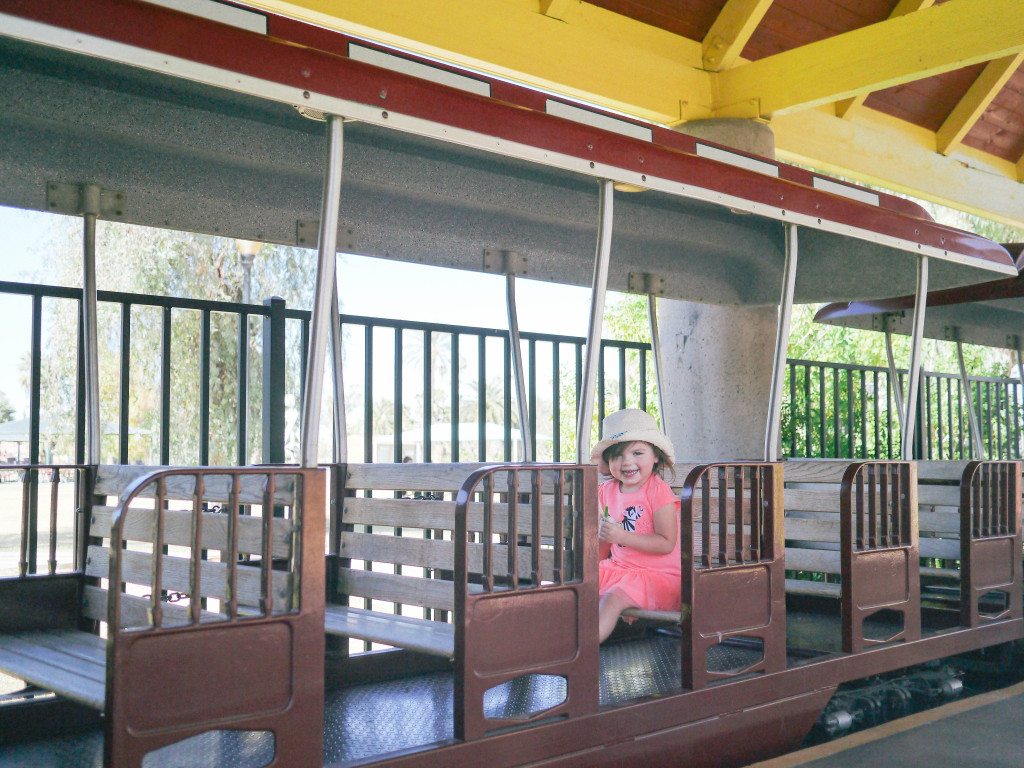 first thing we did was ride the train. little miss was super excited.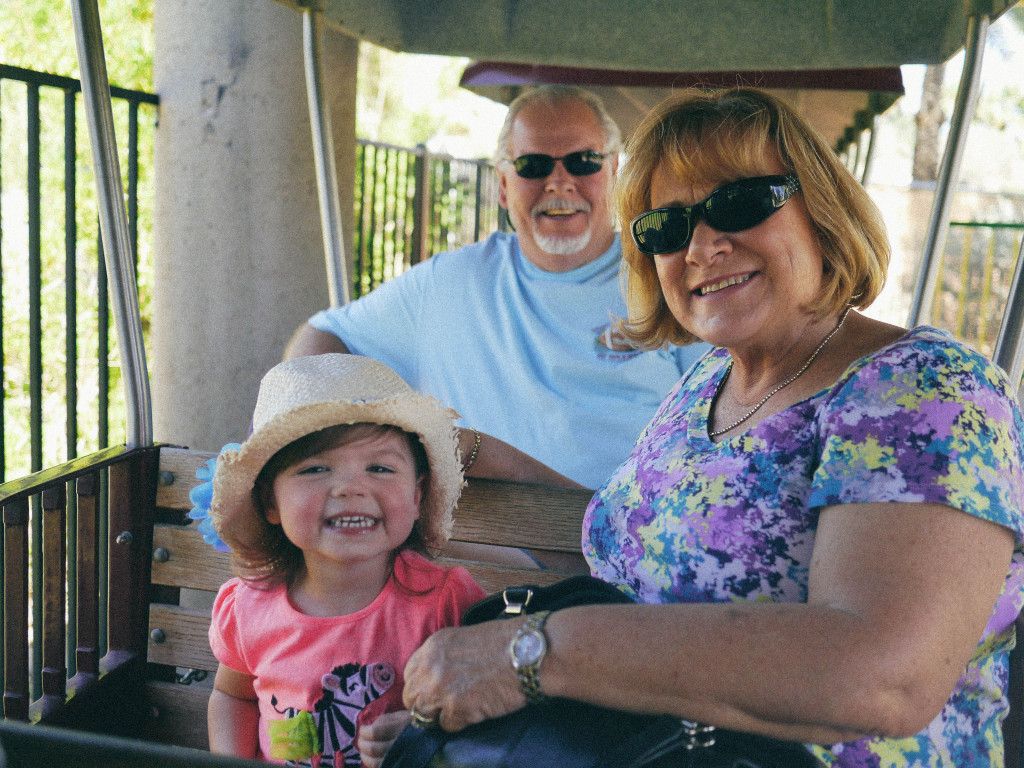 "choo choooo" she'd say as we went around. 
bocktings allllll aaaaaaboard.
two laps through encanto park. 
and then… the merry go round. she LOVED it. like squealed when it started going. and then, did NOT want to get off.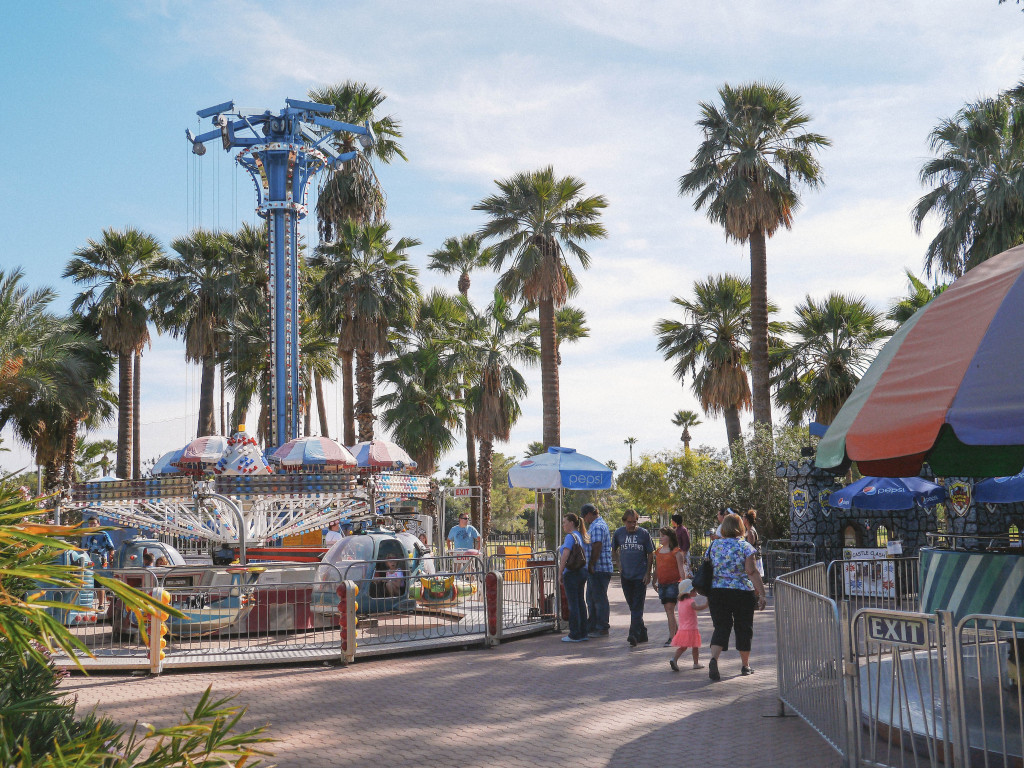 mimz and makaela checking out the next ride.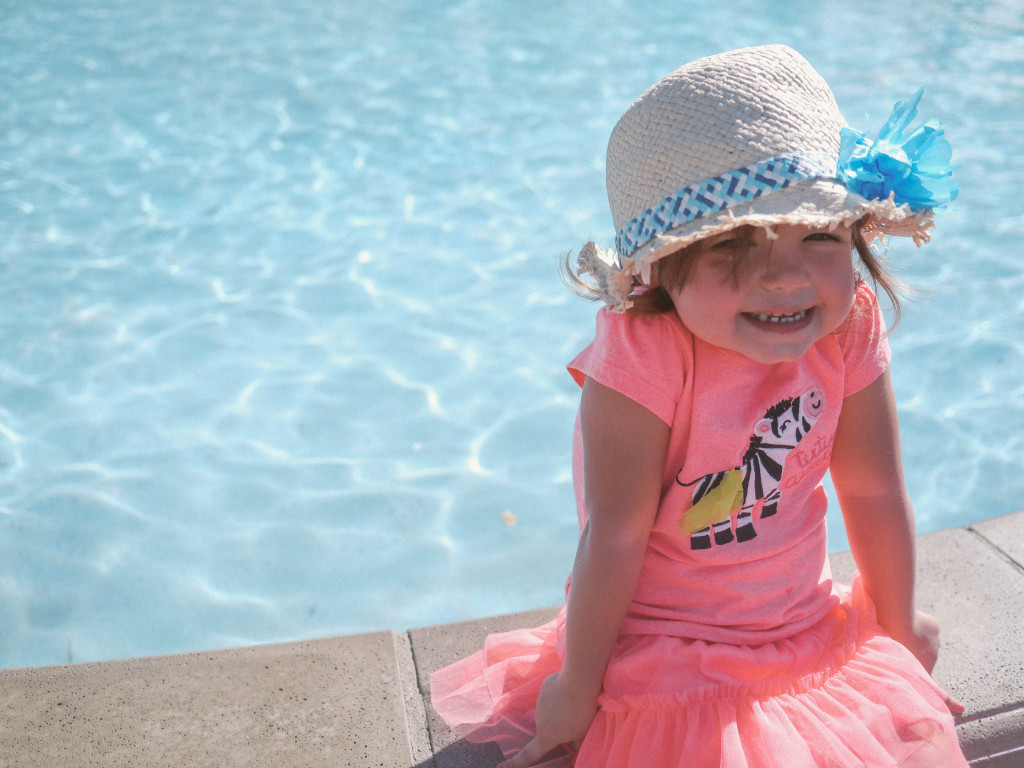 patiently waiting for her turn on the bumper boats.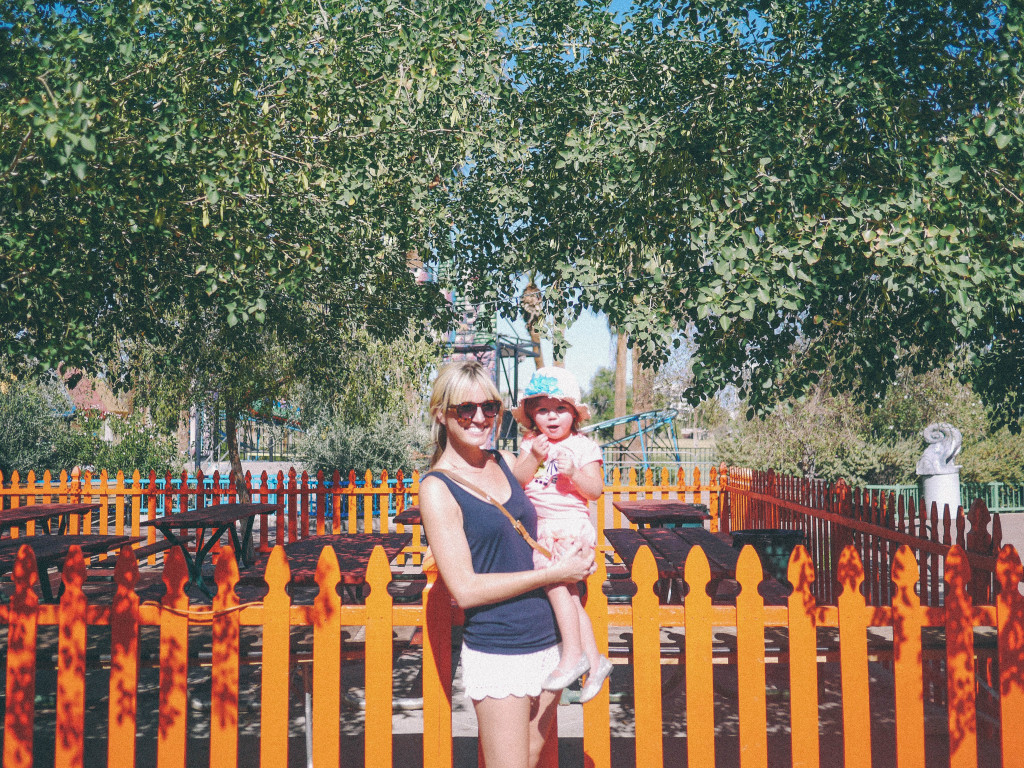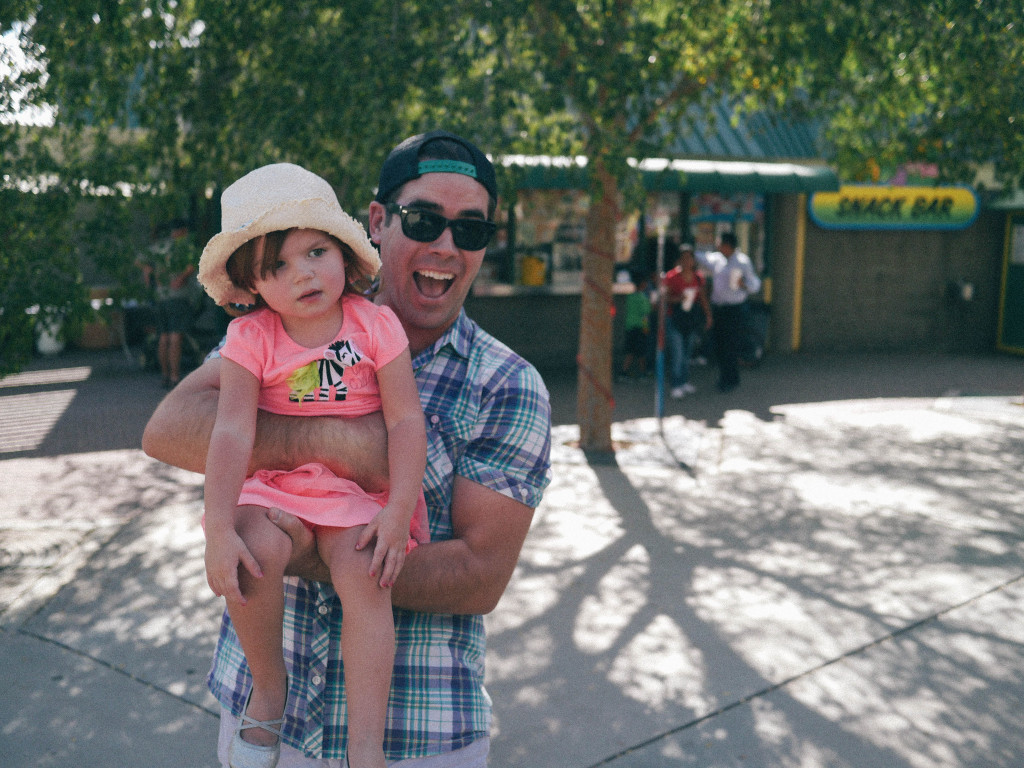 this is the, "put me down and let's go on the merry go round AGAIN face."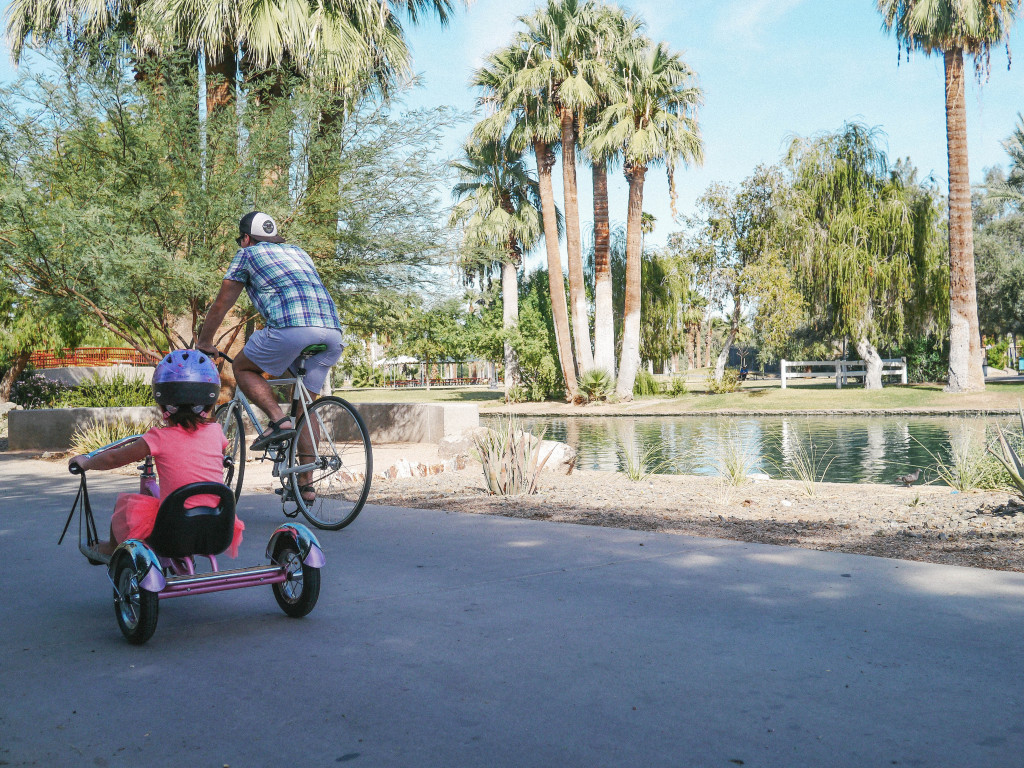 after we were done at the amusement park, we grabbed our bikes and wandered through encanto park.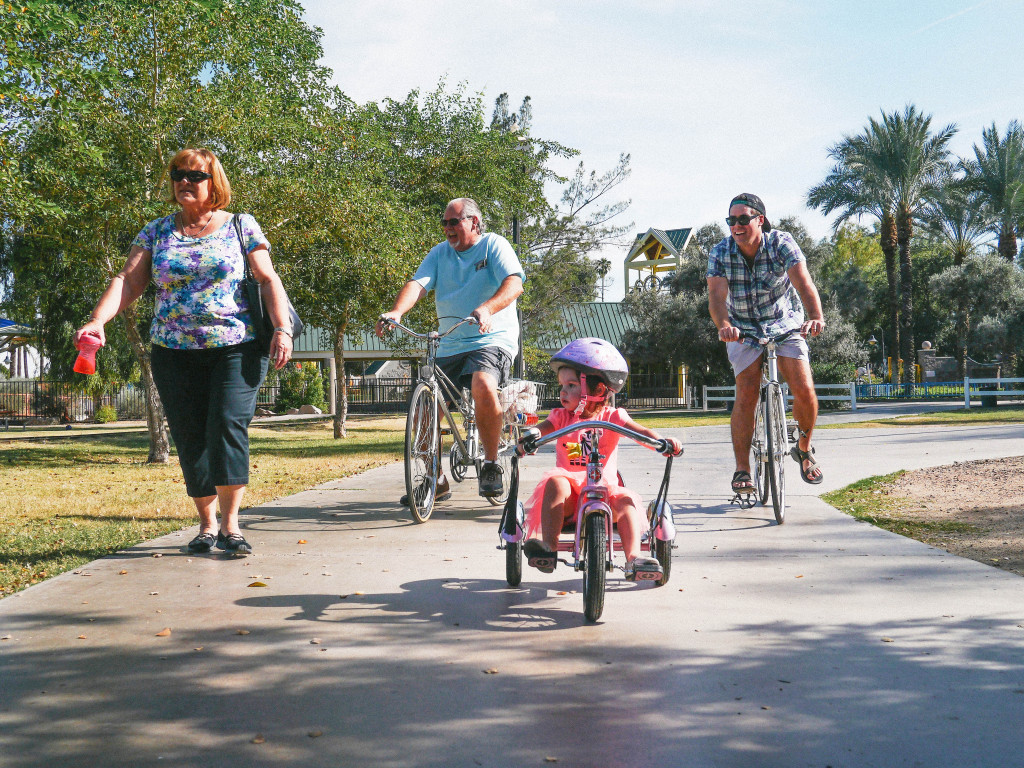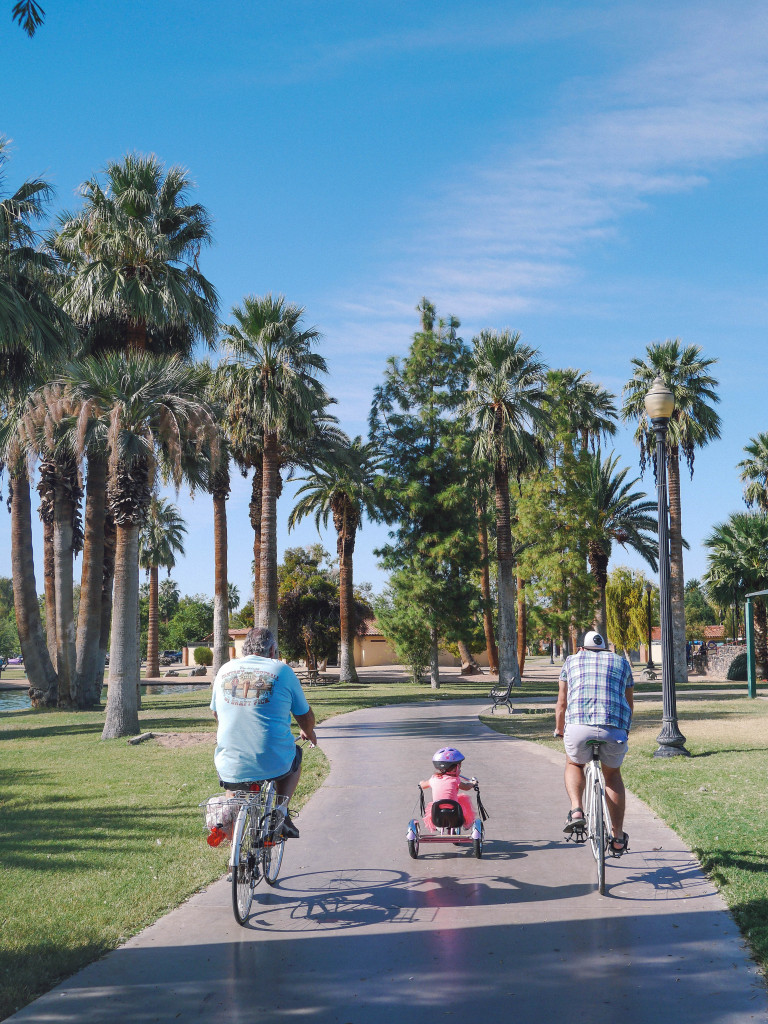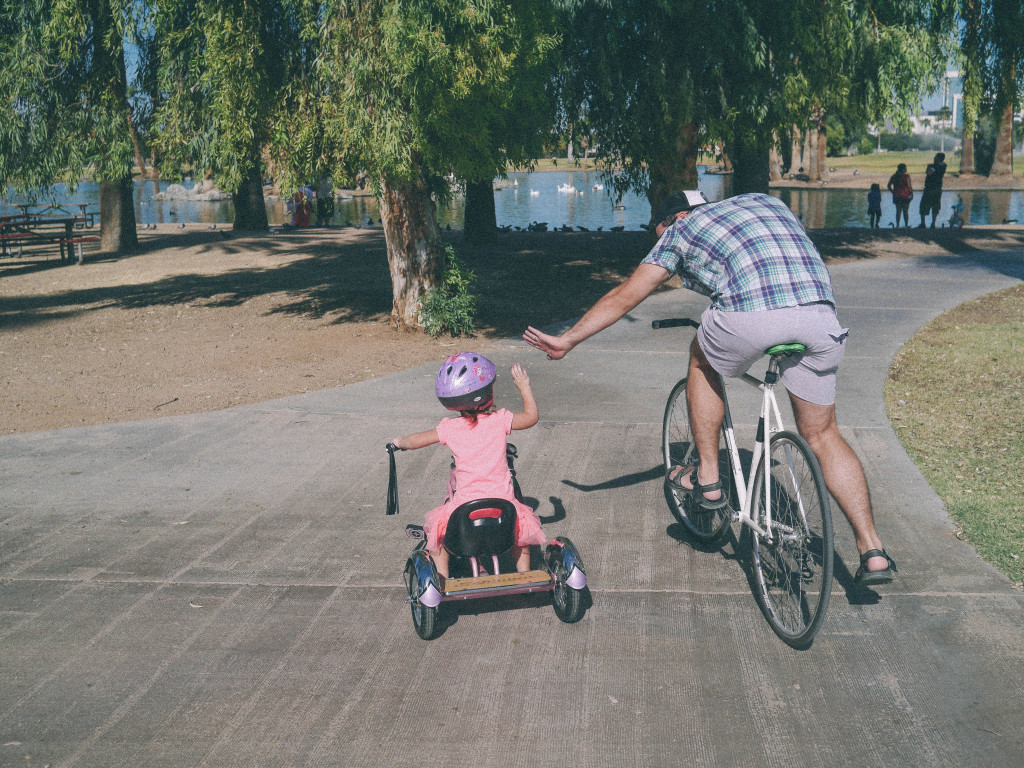 high fives! 

and then came squeal of joy number two when she saw the playground! she parked her bike and charged the playset.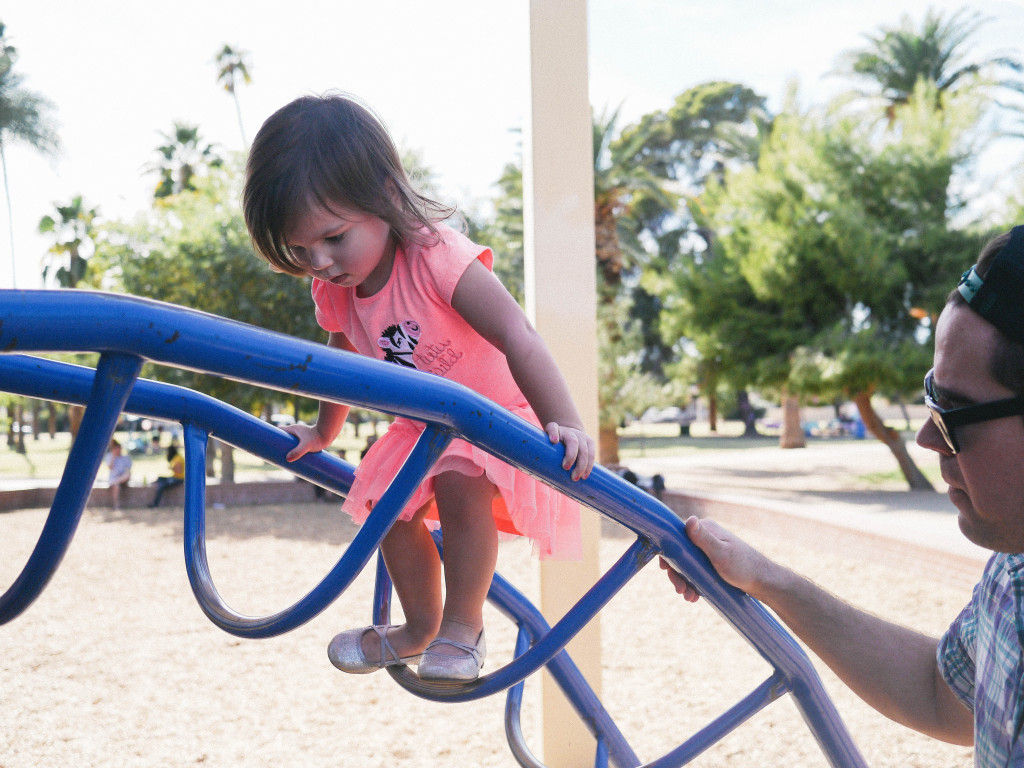 this was a super cool thing to watch. at first, she was really hesitant to try this thing. she went up really slow and when she got to the top, she turned and had the biggest look of accomplishment on her face. and then you parents know the drill, she wanted to do it over and over again. so we let her. and each time she got a little more brave – moving from two feet on each bar, to going one at a time. it was pretty awesome to witness. 

girlfriend is strong! she charged right across the monkey bars and could hold herself up!

weeeeeeee!!!!
danny had to make it a game of tag and twirl to get her OUT of the playground. so he just took off running and she was laughing so hard!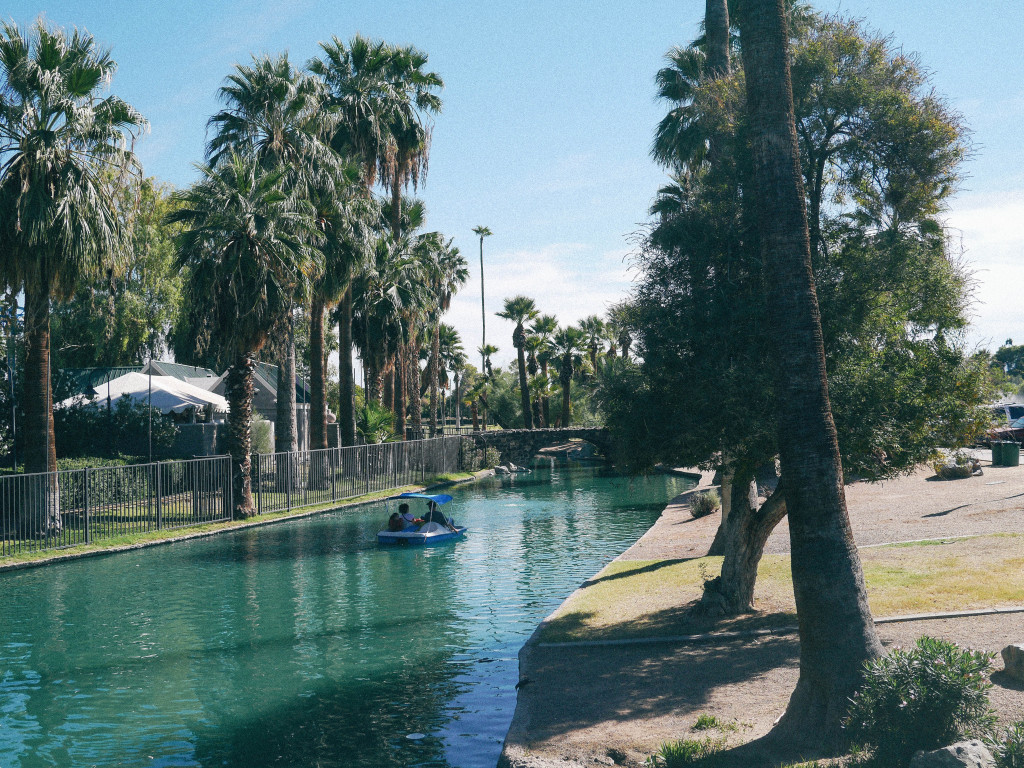 …and next time we'll do the paddle boats.
—–
Encanto Park & Enchanted Island
2605 North 15th Avenue
15th Avenue & Encanto Blvd. (602) 261-8991
Encanto Park is a 222-acre oasis with picnic areas, a lagoon, boat house, swimming pool, nature trail, urban fishing and two golf courses. The park is an emerald-like jewel just a few blocks from the busy central corridor. The municipal golf courses offer modest fees and are busy all year long. The lagoon offers paddle boats and canoes as well as fishing and an opportunity to observe ducks and other waterfowl. The facility also features a softball diamond, and basketball and tennis courts. Encanto (Spanish for "enchanted") Park is a favorite Valley spot for weekend picnics and cookouts.
Amenities include lighted handball/ racquetball, picnic area, playground, pool, lighted softball, recreation office, restrooms, lighted volleyball, lighted tennis courts, grills, fishing lagoon. The Park also is home to Enchanted Island Amusement Park with a host of rides for children ages 2 to 10 years old.