it's like being engaged all over again. people are so excited for our big adventure and have tons of questions. yes, we're super excited. but i've gotta be real, it's been a little nuts. there have been a lot of lists.
any of the following things can be pretty time / energy consuming on their alone.
we're doing them all simultaneously. 
: preparing for & enjoying dual family christmases
: transitioning people and workloads at our jobs
: cleaning out your home, storing & preparing for a renter
: getting logistics in order & on-hold like bills, insurance, gym memberships, credit cards
: the holiday social season & squeezing in quality friend time before take-off
: selling your cars / being a single car family / carpooling
: growing out your bangs :)
: researching, packing & planning a six-month trip
but! we've made it (almost). we're less than a week out and feel really good with everything. i'm glad for our pre-planning and organization that's allowed us to enjoy what the holiday season is really about: spending time with loved ones. there may be things that don't get done before we leave, but i'm pretty sure the plane will still take off and life will go on.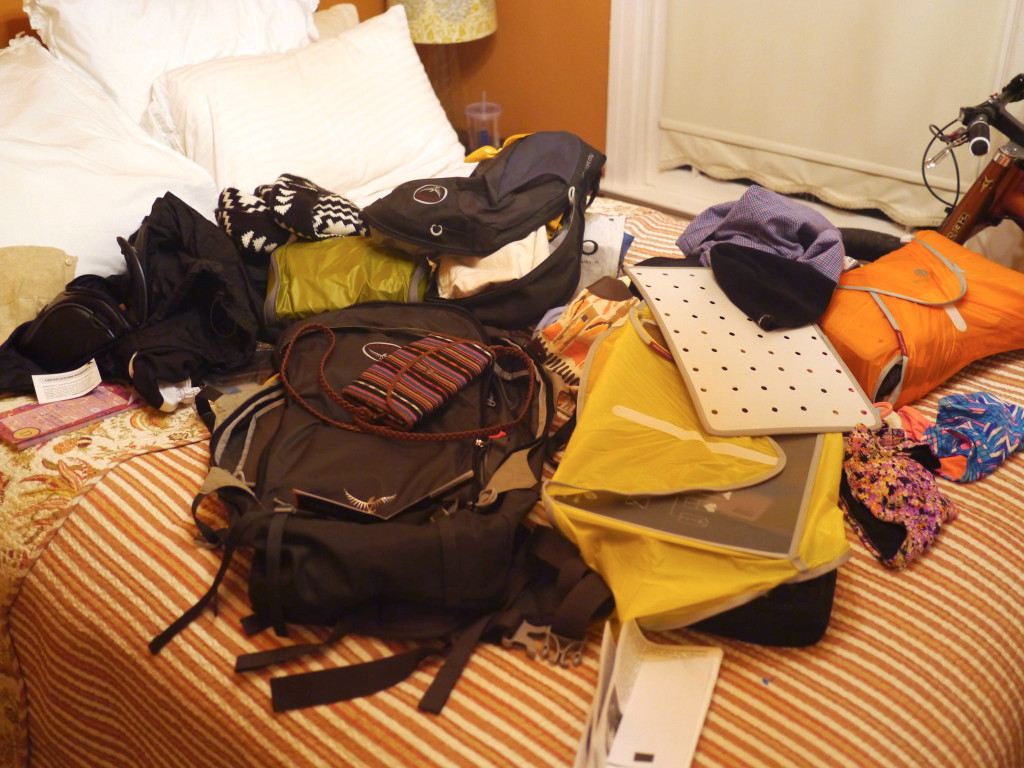 what our guest room bed as looked like for at least a month.
i can't keep up with packing prep. see the notepad/list on the left?