after day number five in bangkok, we were looking for fresh things to do, so i researched some activities and stumbled upon the highly reviewed & ranked "bangkok food & culture tour" – perfect for this grub loving couple.
mr. anti-tours was reluctant – especially after we booked it and i told him that it was a "headphones" tour with a straight face (it wasn't) – but it ended up being a really great part of our visit in bangkok.
our group of seven (2 swedes, 3 aussies, 2 tings) was lead by Thailand-native, Olive, for a three-hour walking tour of some local restaurants and historic sites. we learned the history of thai foods, given insights into how to eat thai food and were forced to try things out of our comfort zone. plus, olive was able to answer the group's non-food related questions in awesome english. we talked politics, learned about the school system, language tones & immigration.
a few things we learned about thai food.
01. the spoon     
the spoon serves as the knife and primary utensil (in the right hand if that's primary). forks are strictly for stabbing and knives are pretty much non-existent. oh, and chopsticks – yeah, for chinese food. thai's only use chopsticks for getting noodles into the spoon.
02. create your own flavor.
each table is loaded with a variety of condiments. food is served fairly "bland" and it's up to each individual to add as much sweet/sour/spicy as their palette wishes. unlike western culture where chefs are pissed if we add some pepper to our filet. the flavor options are endless!

03. rice rules.
seems like a "duh" comment, but beyond your white rice, the staple is used to make noodles, whiskey… everything.
04. fish sauce & sugar.
pretty much everything has fish sauce in it, and it's one of the ways to "salt" your food as that's not typically on the table. what is on your table is sugar to help de-heat super spicy things.
the stops on our tour….
Charoen Wieng Pochana Restaurant: traditional roasted duck served on rice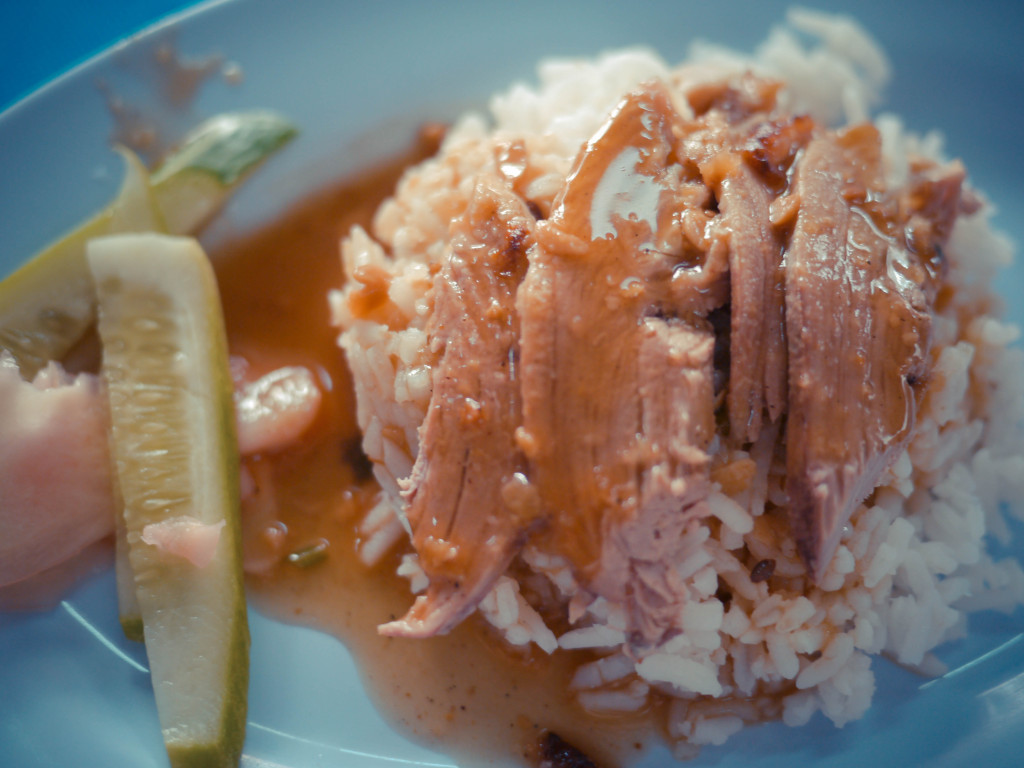 52 year old restaurant (don't remember the name – on silom road): fish ball noodle soup.
this is the owner. it's a fourth generation family restaurant that started as a noodle cart.
this was danny's very favorite thing we ate in bangkok.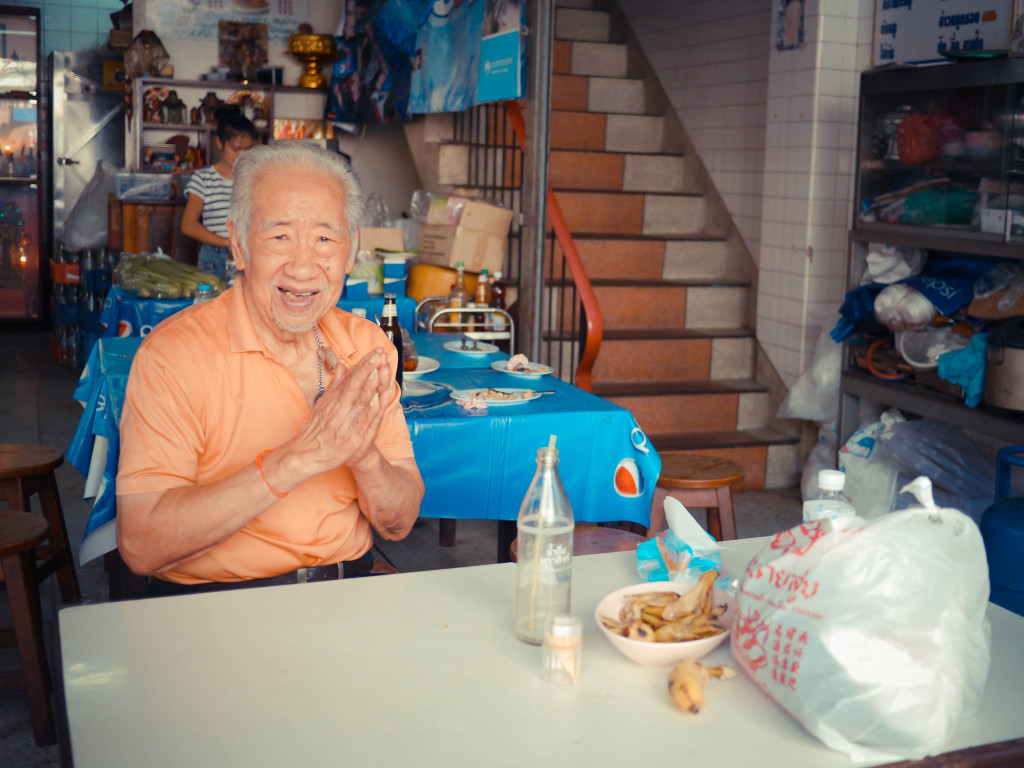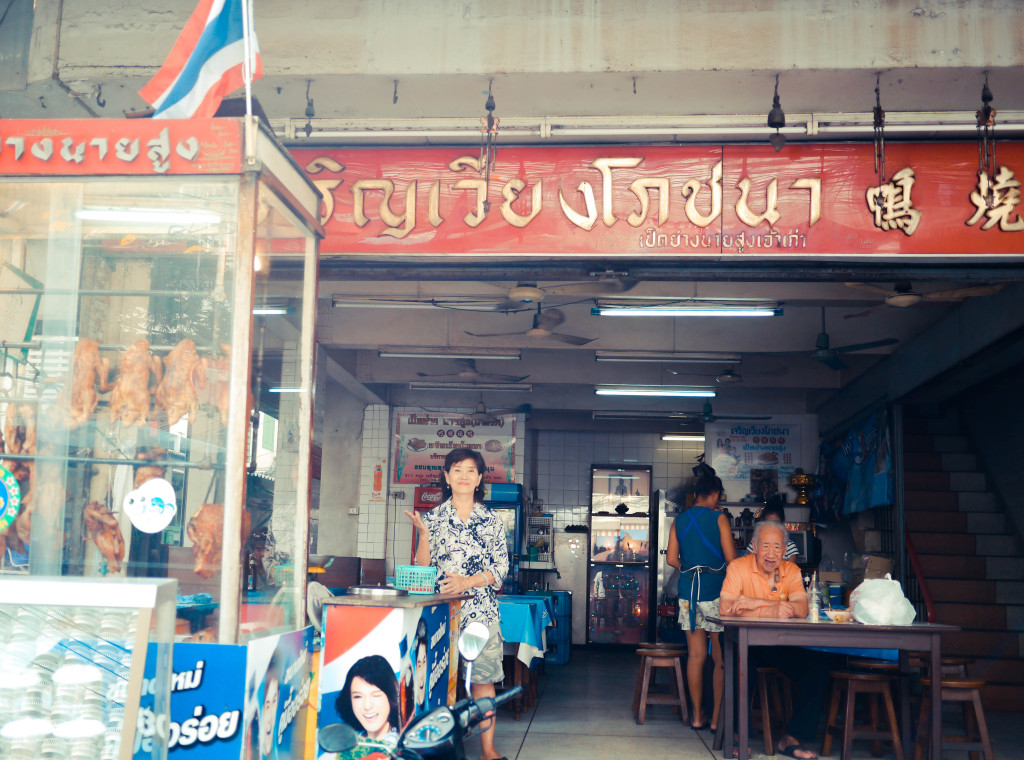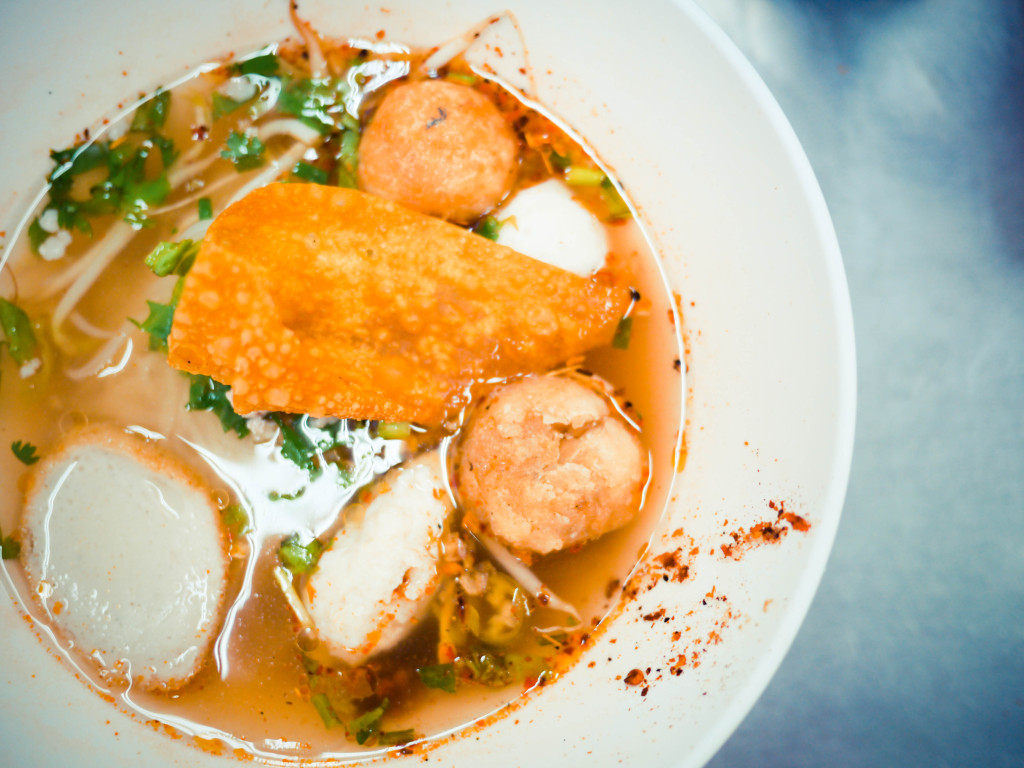 Yum Rod Sab Restaurant: yum pla dook foo aka crispy catfish green mango salad
i did not care for this. pretty much minced catfish fried. bleh.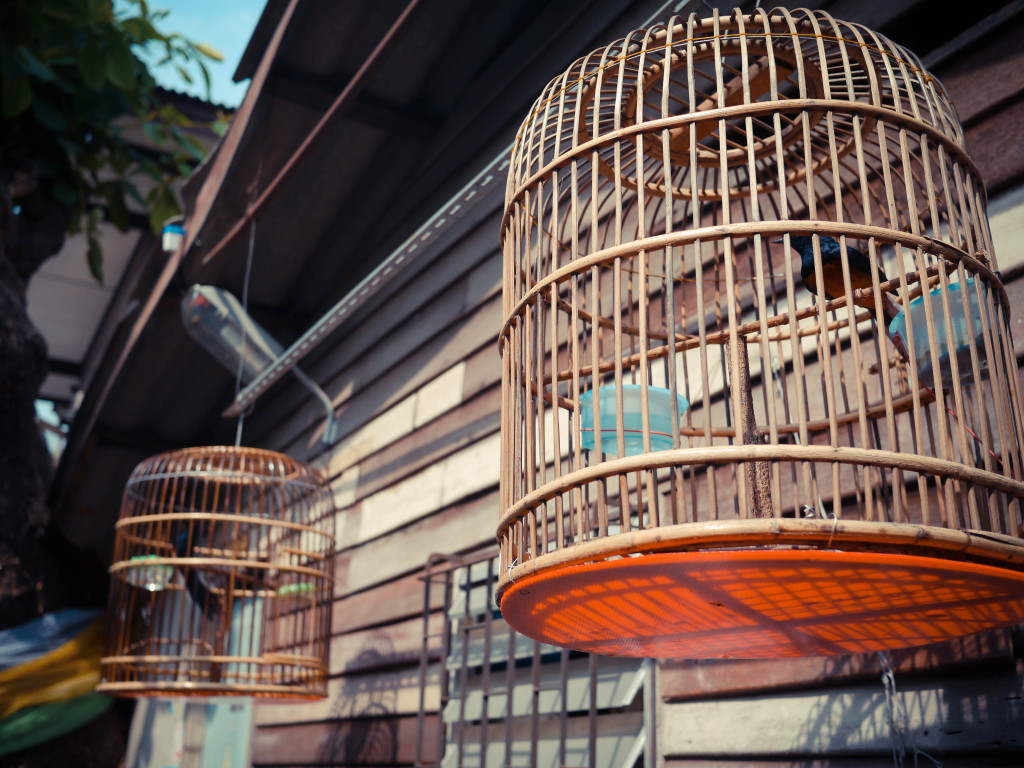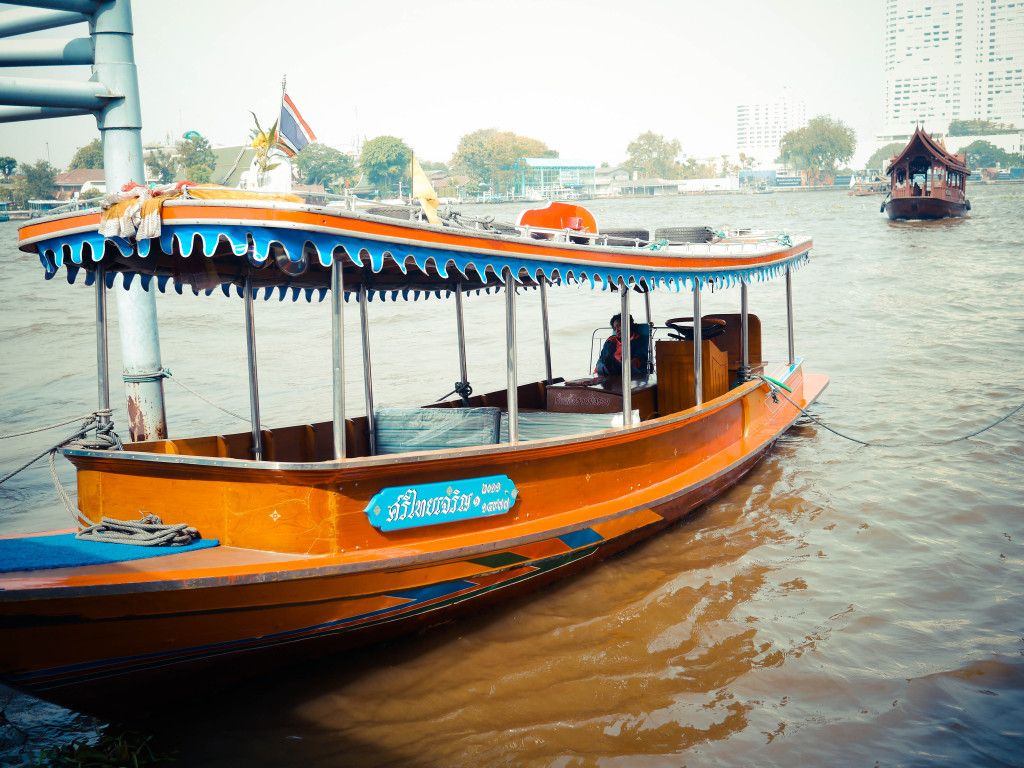 final two stops, not photographed:
PanLee Bakery: thai style green custard bun, thai BBQ pork bun & thai iced tea
Kallaprapreuk Restaurant: thai curry served on roti & thai-style coconut ice cream