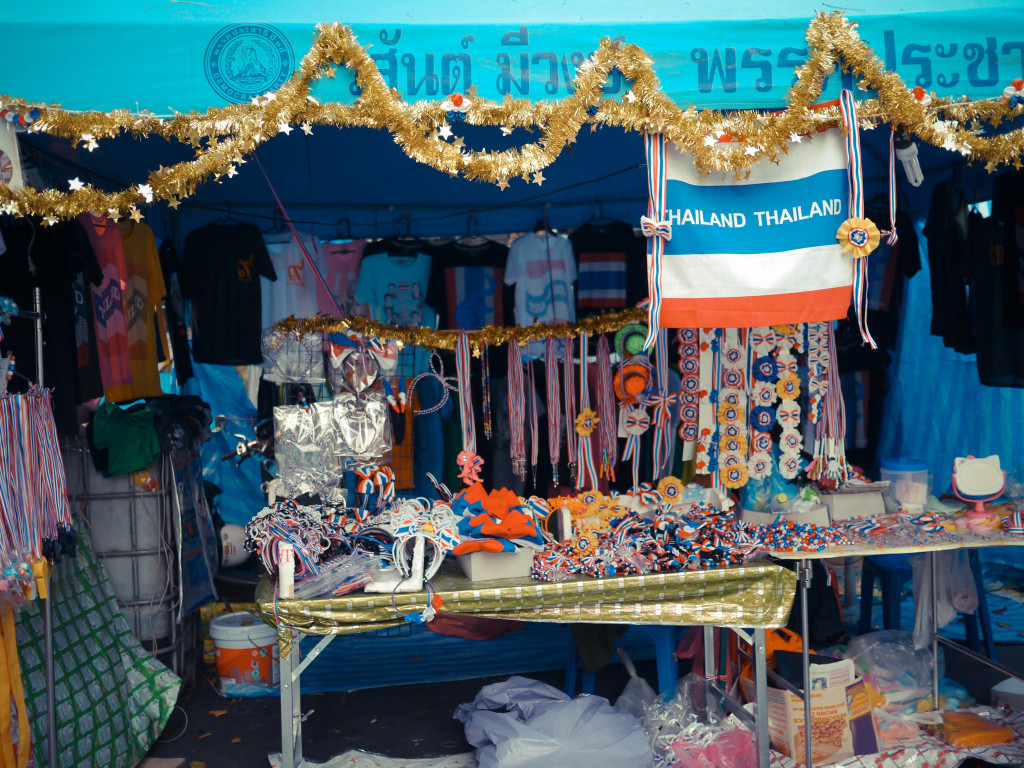 "oh, look! it must be like fourth of july or something!" – said teri, the clueless american tourist.
all i saw were tons of food stands, a stage, some music and millions of red/white/blue trinkets for sale (also thailand's flag colors).
wrroooooonnggg.
unbeknownst to us, we happened walked into a major anti-government protest. like, a huge one (seen here). don't worry: we're totally fine and the good news is that our departure date was just before things will really come to a head – january 13 – when protestors plan to attempt to shut the government down for a day by blocking major intersections and reeking havoc on the city.
during our dinner with tom (nick menninger's friend), who's a thailand native, he filled us in on the conflict and what was expected to happen. if you're interested in learning more, you can read here and here and here. or, Google: Thailand government shut down.