here's a little footage from right after i received my first lesson.
the stop-go-freak-out wasn't caught on camera.
my teacher was more focused on his student than capturing the moment.
enjoy & happy cruising.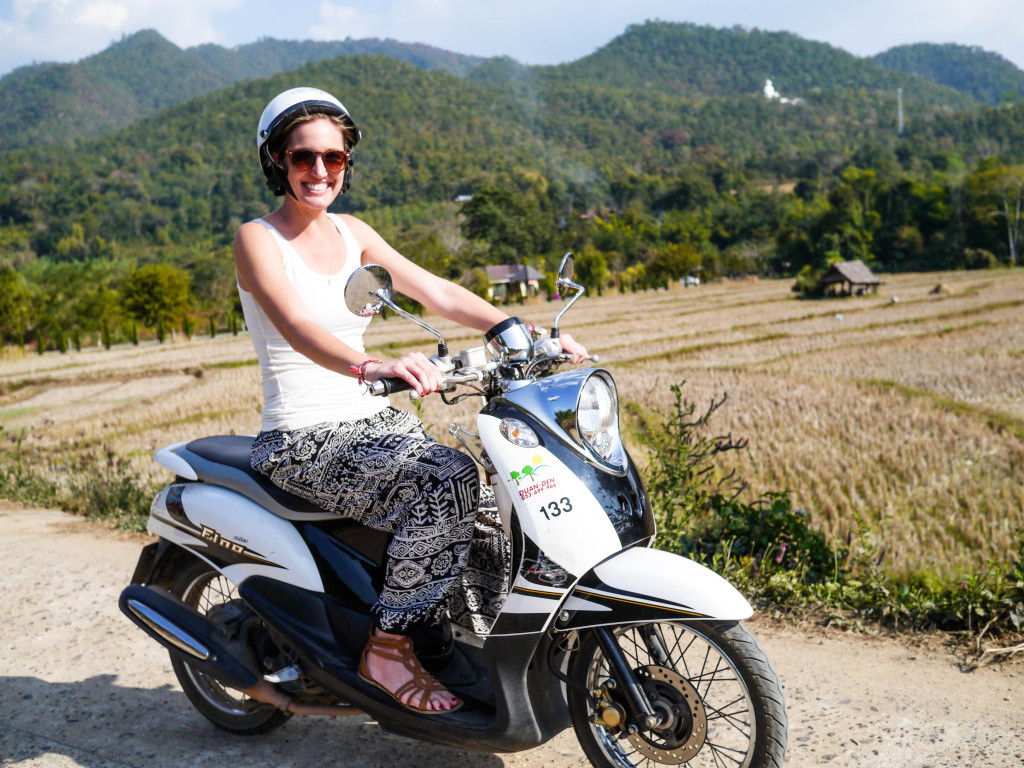 Motorbikes are a quintessential part of southeast asia culture. It seems like everyone has one – even the kids. Families carpool and shop on scooters, tourists zip around and snap photos and vendors haul their daily goods via their modified two-wheeled machines. It's just the way of life.
The first time we rented a scooter was during our honeymoon in Amsterdam (this old favorite photo here). We walked into a bike rental store intending to get bicycles and ended up whizzing away on our scooter we lovingly named "straat." We were immediately hooked.
There's a sense of freedom unlike any other on a scooter. It's fun. It's carefree. The fresh air in your face, the chit chat and the zero-distraction time.
When in smaller cities, we're convinced it's the best way to get around. Unlike on your feet or a bike, you find yourself willing to explore more, turn down roads you typically wouldn't and cover tons more territory. Oh, and it's cheap. Like $7 a day. So get out there and start scooting!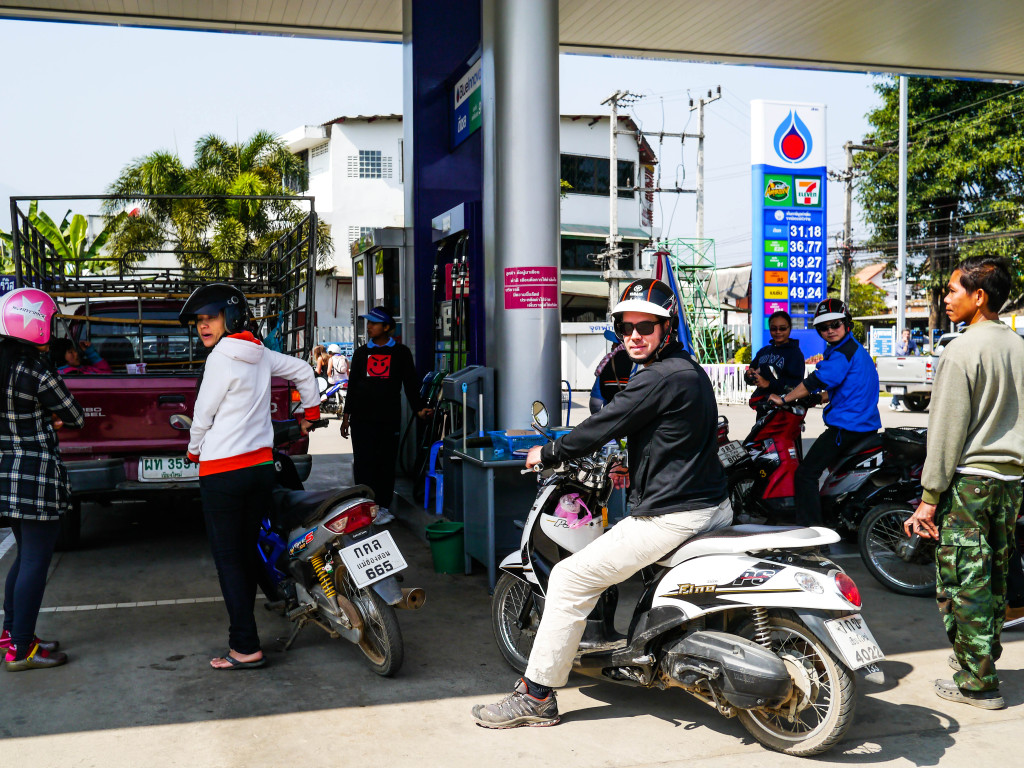 time to fill up at the petrol station.


the long private drive to our awesome hotel in pai, thailand: pai my guest resort.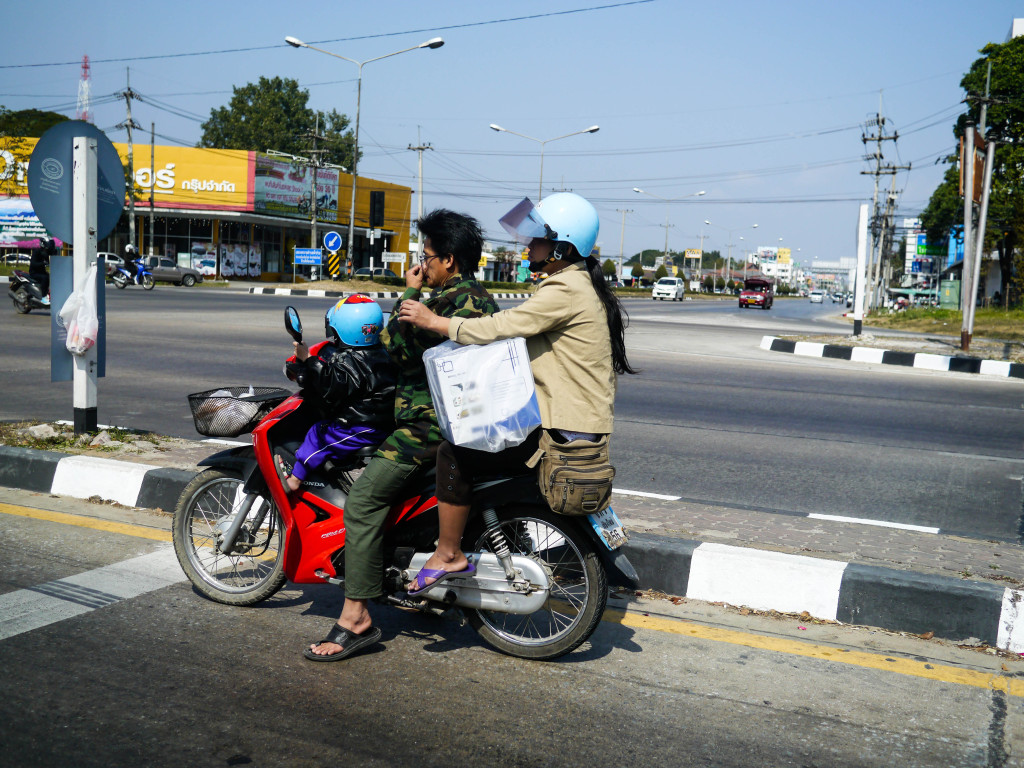 family shopping trip