Street dogs aka "soi dogs" are everywhere. They're a part of the culture and the community takes care of them – in fact, they're picky little beggars. Here are a few of our favorite Soi Dog moments.
This guy jumped up on our scooter and was ready to cruise. He didn't want to get off! We were dying laughing.
This lovely lady curled up at my feet during breakfast one morning.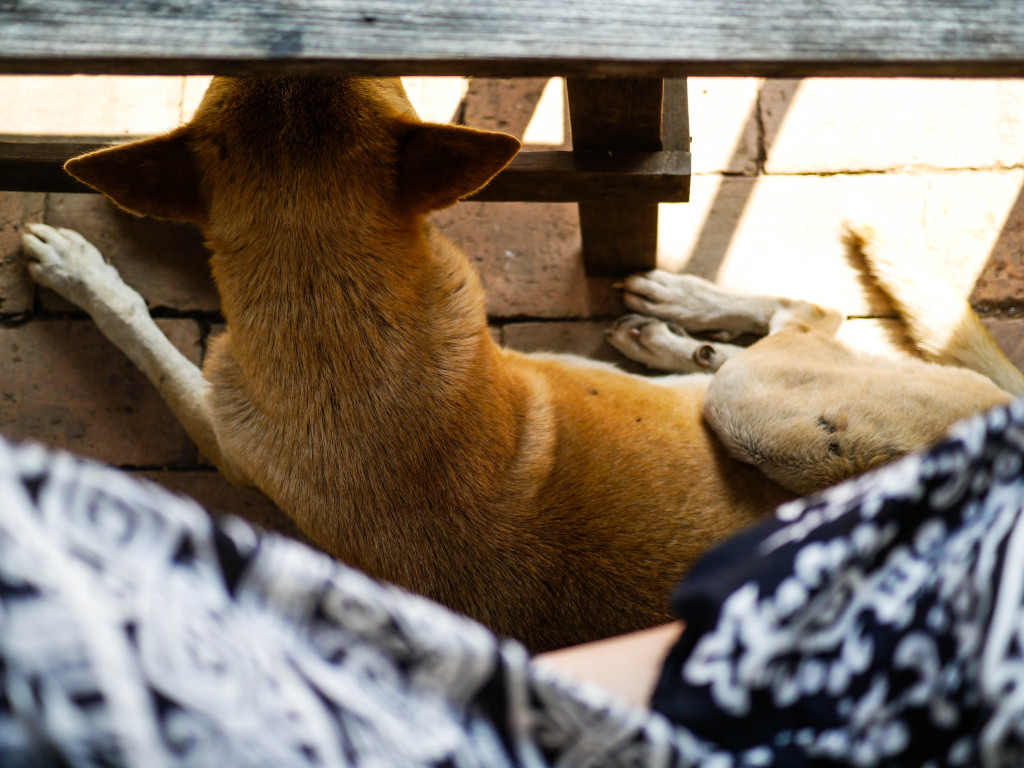 This was "Danny's Soi" in Pai. We met him our first night in Pai and shared some of our food with him. After that, Danny looked for him each night and would treat him to a "meat stick" from a local vendor. By night four, Danny had him doing tricks. The funniest part was one night when we had a rather disappointing loaded baked potato, D wrapped up the scraps and said, "I'm going to take these to my soi." Well, Danny did just that and the guy gave them one sniff and walked away. DISS!