Like camels (seen here), it never gets old to see monkeys roaming freely. We could sit and watch monkeys for hours. They're hilarious with their humanesque expressions, personalities and behaviors. In fact, sometimes we did sit and watch for hours. And if you've been around us with our pooch Huntie (miss you, dude!) you know that we love to make up voices and talk for animals – we did the same for the monkeys. Here are some of our favorite monkey moments.
Mean Little Monkey
Ting was super excited to see monkeys. So, one day we were walking and this guy was chillin' on the sidewalk. Knowing full well what was going to transpire, I got out my camera and told D to get closer… a little closer… come on, babe scooch in there for a picture. He was nervous – and for good reason. On the last scooch the cute monkey on the sidewalk got PISSED and turned around and yelled at Ting. My husband RAN across the other side of the street and I managed to get this on film. We still laugh about it.


Put 'Em Up
We saw these guys outside of a temple and being the sucker I am for personified animals, I just HAD to take some photos with them. Lipstick. Guns. Oh, come on! 


wasn't expecting a monkey to jump up on me, but whatever. it has lipstick on.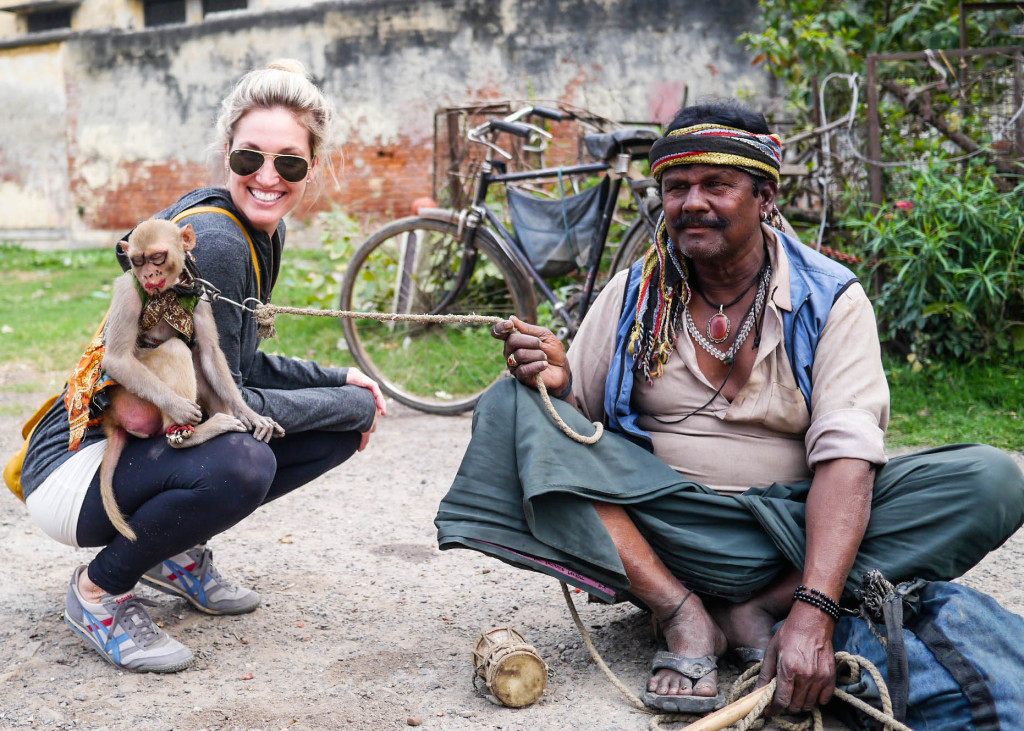 At the Bus Stop
You better not leave anything on the bus, because these monkeys were in and out of the windows looking for anything and everything.

Roadside Monkeys
As we started to climb a windy mountain road, we saw a bunch of monkeys roadside. Then, our driver Bittu, pulled the car over and rolled down his window to give them some biscuits. Within a split second, we were being swarmed by monkeys reaching in the car and wanting snacks!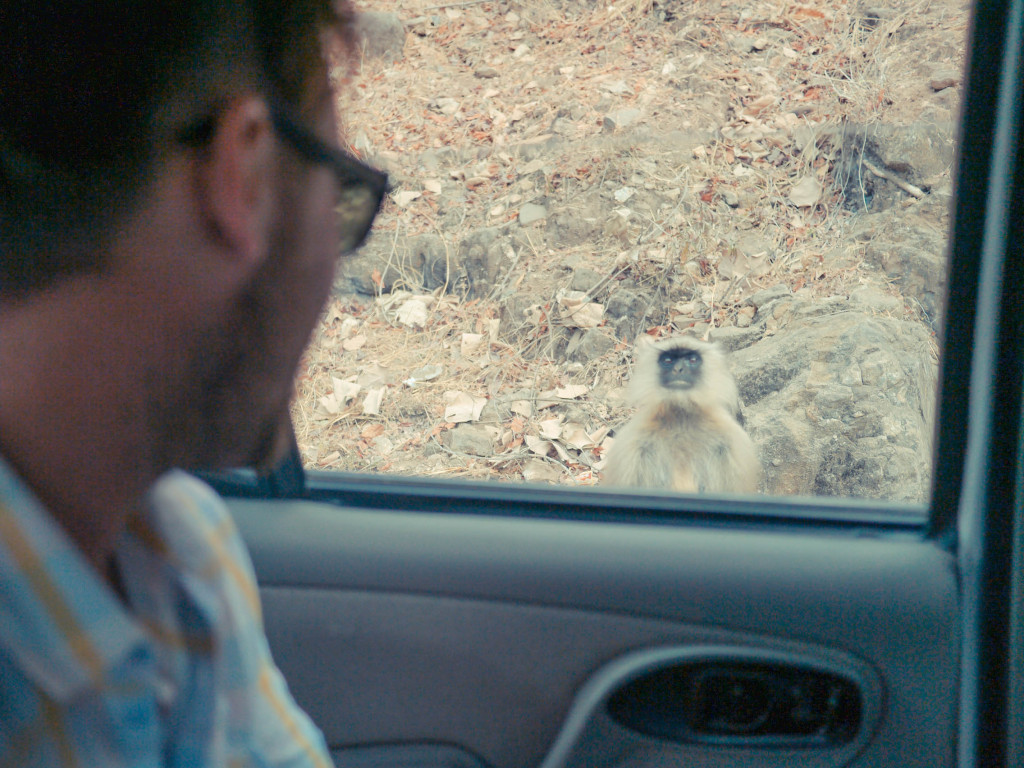 "hey you Gora (white foreigner), give me some effing crackers!" – said that ugly monkey!