Today we went to the Taj Mahal and something happened that I wasn't expecting.
I got really emotional.
As we approached the east gate with our tickets in hand, I was caught off guard as I felt myself getting choked up. I bit the inside of my cheek, but the minute I saw the majestic marble monument, the tears came. It took both Danny and me by surprise, but I didn't fight it. I just stood there in D's arms and took it all in.
"Have you like always dreamed of seeing the Taj Mahal?" my puzzled husband asked me.
And the honest answer is, "no."
I'm not quite sure what came over me today, but I'd assume it was a mix of emotions. The fact that I was seeing The Taj Mahal with my own two eyes. The realization that my husband and I are actually on this amazing journey together. That together, we'd survived two exhausting weeks in India and after everything we'd seen and endured this was literally a giant, beautiful, breath of fresh air.
Nobody can ever take that moment away from me. From us.
And those are life's best experiences. The raw, honest moments that can't be planned or replicated.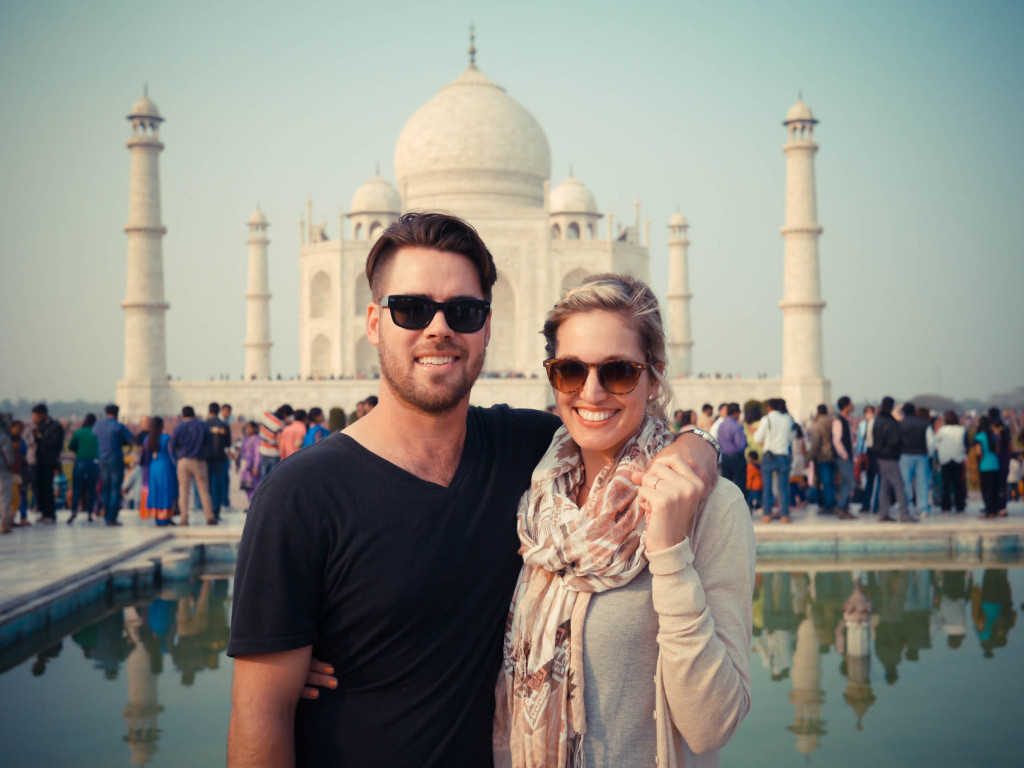 {taking it all in as the sun prepared to set over agra, india}