we were looking for some good snorkeling outside of ao nang and asked for tips from a local dude on a long tail boat. he suggested we avoid the tourist "snorkel tour" and join a scuba diving boat for a day of cruising around some of the smaller islands. "sounds awesome," we said. and before we knew it, he was on the phone with a friend and booked us a trip for the next day. easy peasy.
this was a great tip – never knew this was an option! we got to avoid the tourist circuit, paid a lot less, had the boat to ourselves while everyone else was diving, went to some awesome spots and got to spend the day with a handful of cool people.
i'm in love with this photo i'd title, "dive in head first." it'll probably be framed in our home.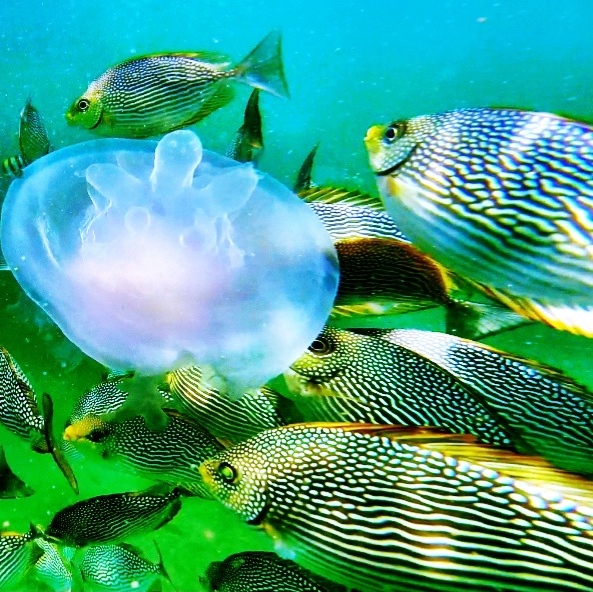 so. many. jellyfish. this was an amazing photo that ting captured with our GoPro. the fish would feed on the jelly!
hitched a ride on the top of the boat.
longtail style dive boat = awesome.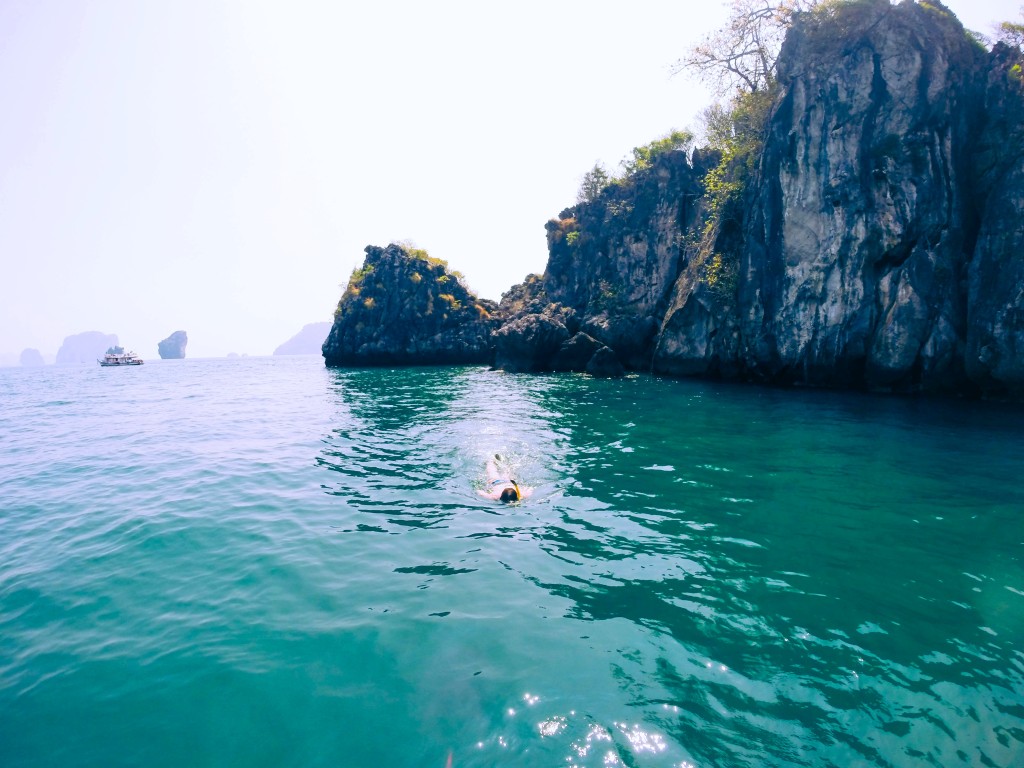 snorkeling's #1 fan = danny bockting
one of the local dive instructors grabbed the jelly by its head – apparently safe to do.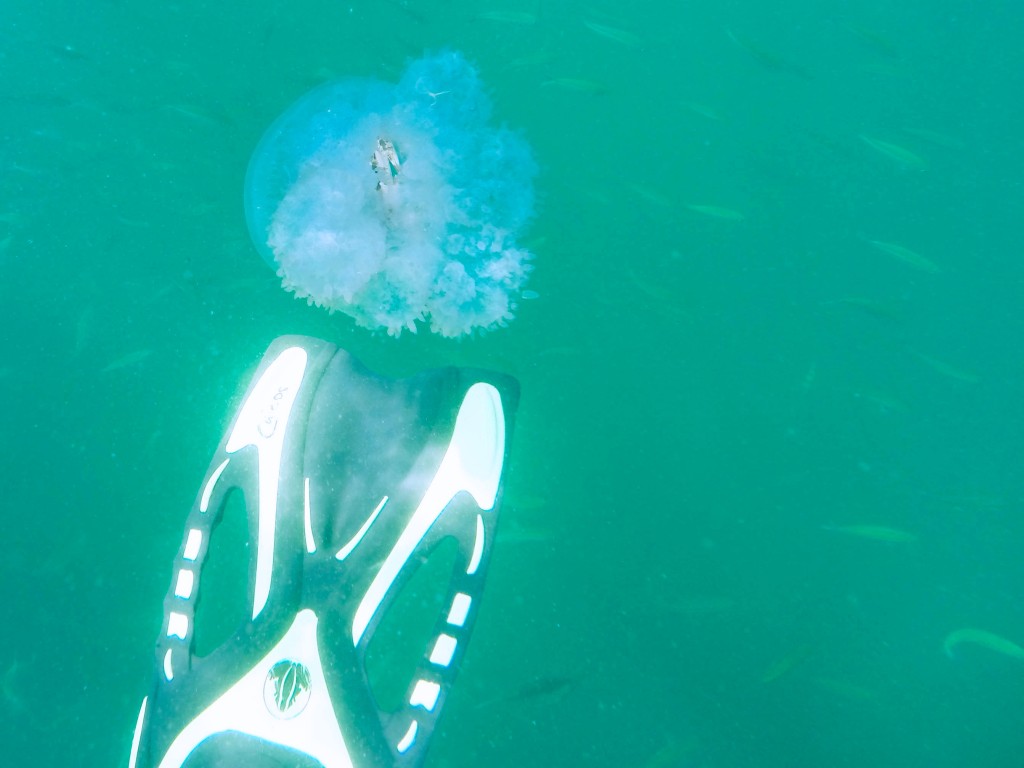 while the divers were under, the boat staff would fish for squid using a water bottle, some line & a hook – and caught a BUNCH!
if you're in krabi: we spent the day with a family-run shop, Local Diving, outside of Ao Nang