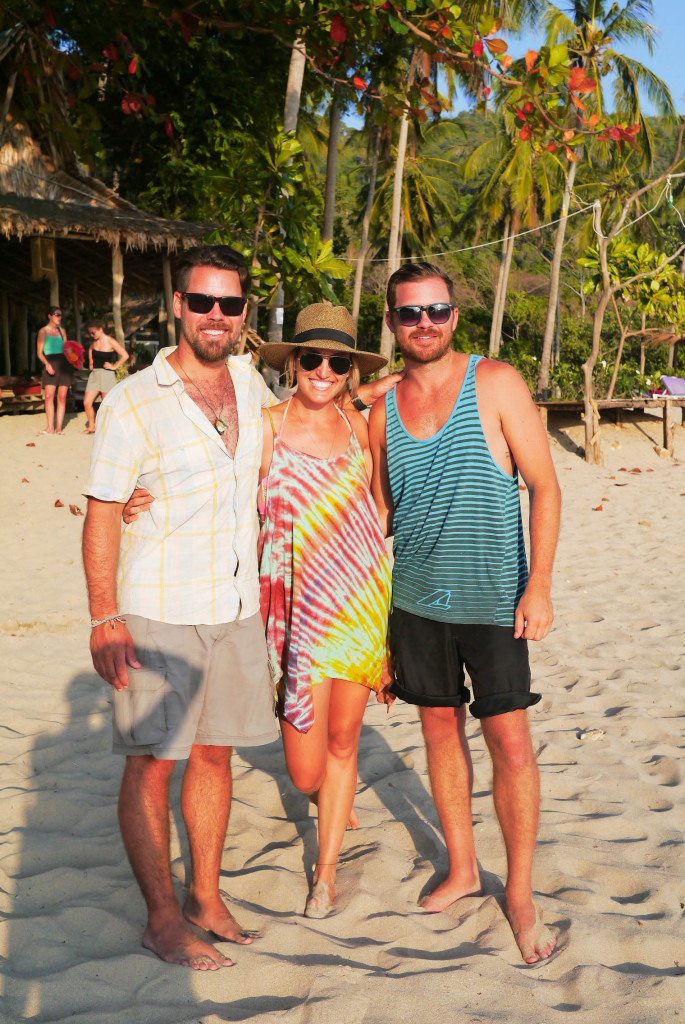 When our friend Wes from college emailed a couple of months ago to tell us he'd bought a one-way ticket to Thailand to start an adventure of his own, we were excited, but realistically not sure if our paths would ever cross.
Well, they did. Without any planning or coordination, we all landed in Koh Lanta at the same time.
Just two weeks into his adventure at the time, it was obvious that we were way more excited to see a familiar face. It was so nice to be around a friend. As a trio, we spent a couple of days beaching, toasting Changs and motorcycling around the island.
Perhaps it was the island air or the attitude adopted by travelers, but after knowing each other for 10+ years, we all became closer in those hours than all the past years combined.
Safe travels, Wes and get well soon! Just 3 weeks into his trip, poor Wes got Mr. Mosquito's worst nightmare: Deunge Fever. Perhaps our paths will cross again.