forts and temples are to india what cathedrals are to europe. they're beautiful, but after you've seen one or two – you've seen them all. we saw our first fort in "the golden city" of jaisilmer, which is one of the largest forts in the world — d was super pumped! i had no idea my husband would love forts so much. maybe it's a guy thing?
walking up to the jaisalmer fort sent danny into an imaginary world of Game of Thrones. i could see his wheels spinning as he pretended to be in full metal armor, assessing routes to cross the moats and break into the fort walls. pretty cute, actually.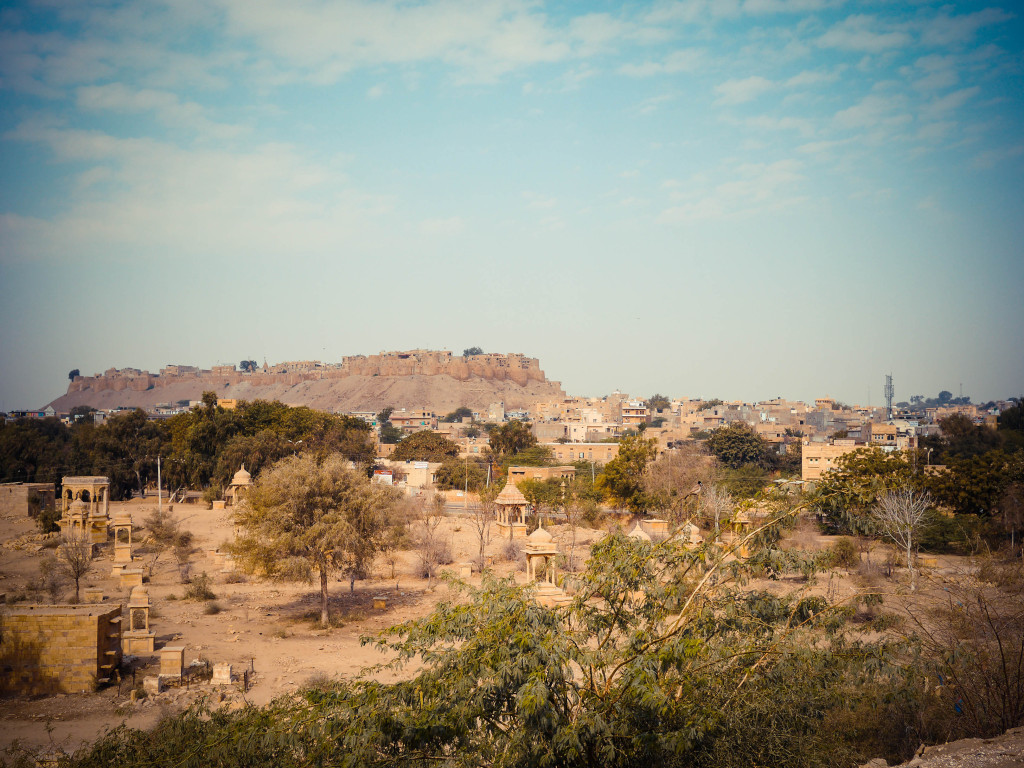 ancient wooden doors with so much detail work. makes you wonder how long this stuff really took.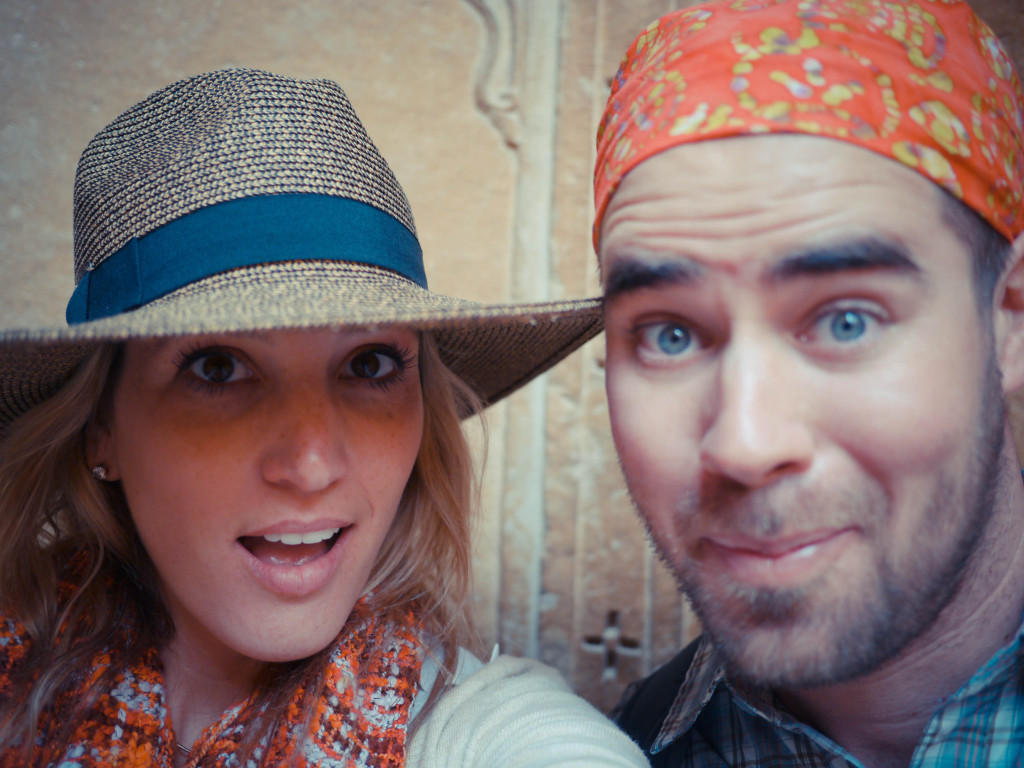 forts! forts! forts!


i loved this view of the sari-clad ladies through the old fort doors.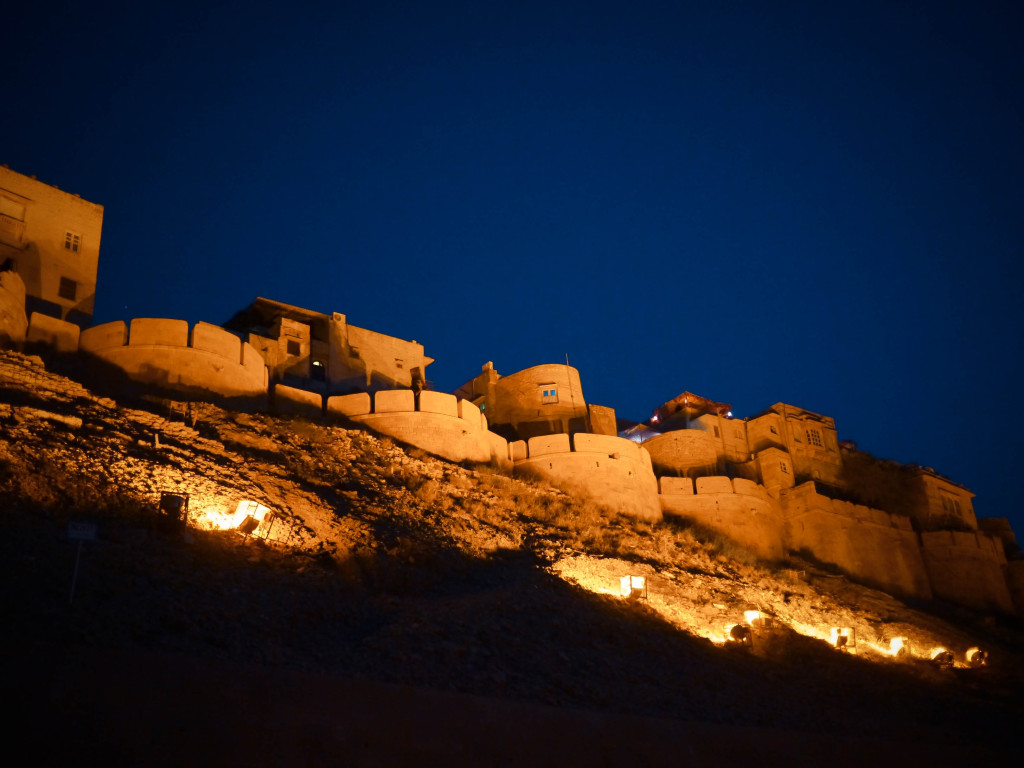 quite stunning at night. it's actually one of the "1,000 places to see before you die" – check!
—–
to get the full ancient times experience, we stayed at the Hotel Himmatgarh Palace. we were pretty pumped as we pulled up to "the palace" just in time for sunset. and then….. things started to get a little weird.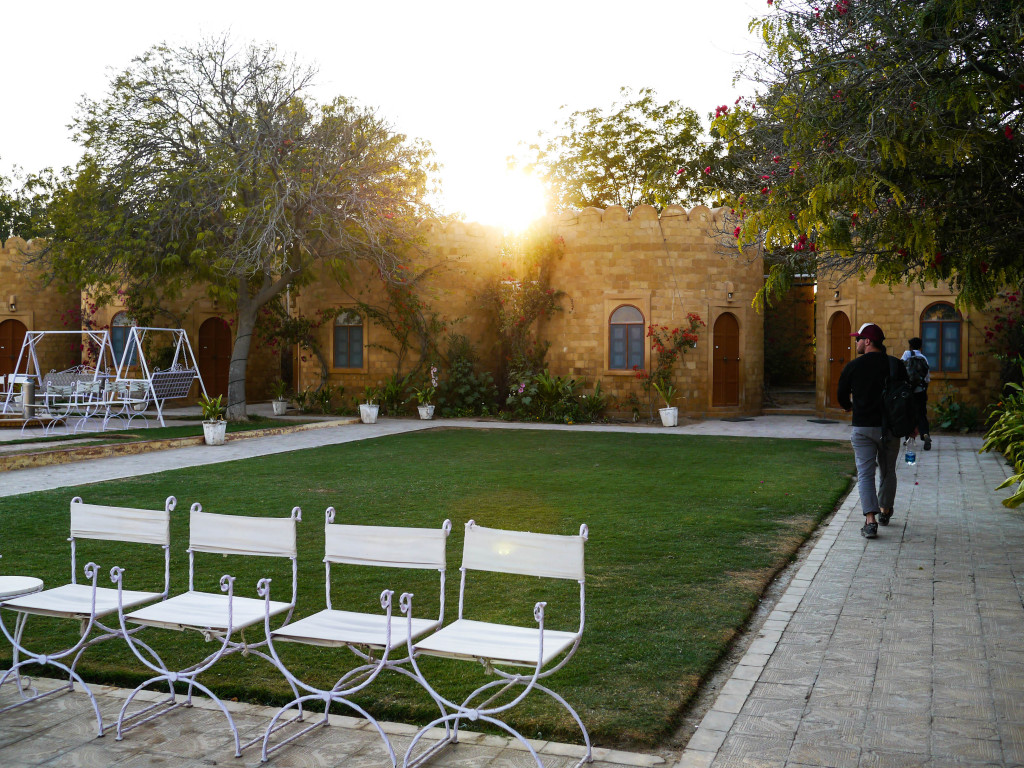 (our little round palace room)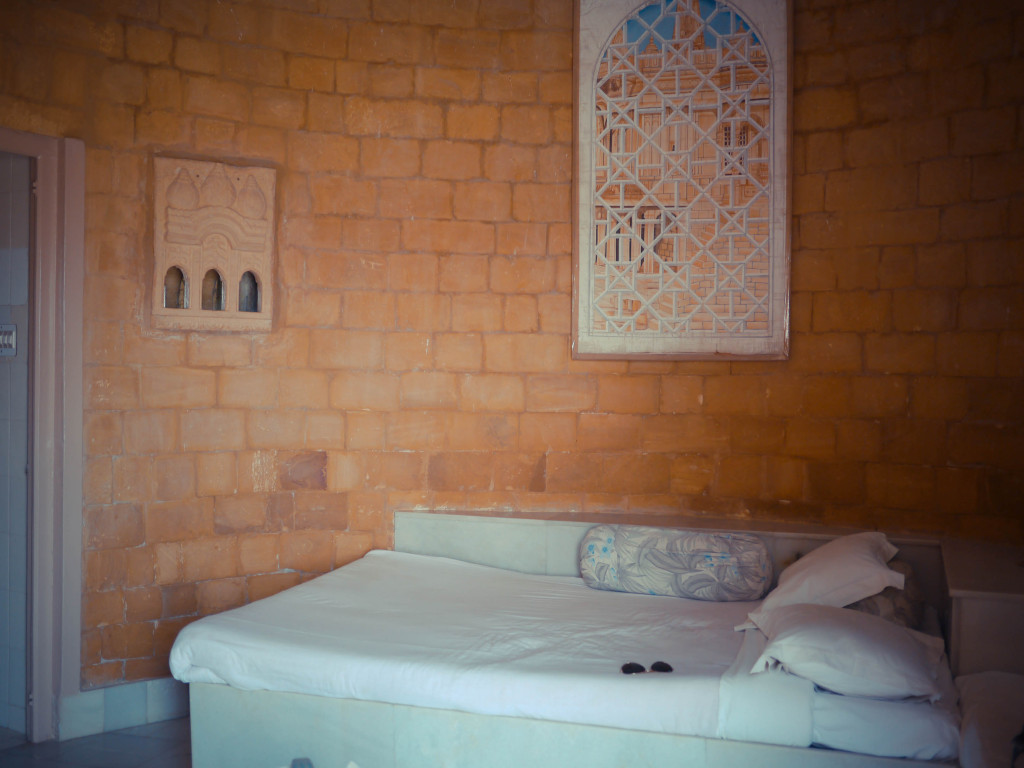 it's common for service in india to be a little over-the-top as they try to emulate western standards, but this was another level… almost butler like. okay, we thought. maybe they're just really attentive. nope, that wasn't it.
after we cozied into our round, private palace room, we decided to get some dinner at the hotel. that's when everything clicked. when we walked into the large dining room, we realized it was set for two people. "are we the only people staying at this huge hotel?" as we ate, we had five staff members lined up next to our table watching our every move and filling our water at every sip. awkward.
sure enough, the next morning we got a call to see if we'd be joining for breakfast… um, yeah? and same thing again. we asked our driver to do some snooping and he confirmed that indeed we were the only guests at a hotel. we had the entire "creepy palace" to ourselves with a staff of about 20 that just loitered anywhere we were. pool – they were cleaning. lunch – all in the dining room. watching sunset – trimming the rose bushes. very eh, interesting experience.


our butlers watching sunset with us.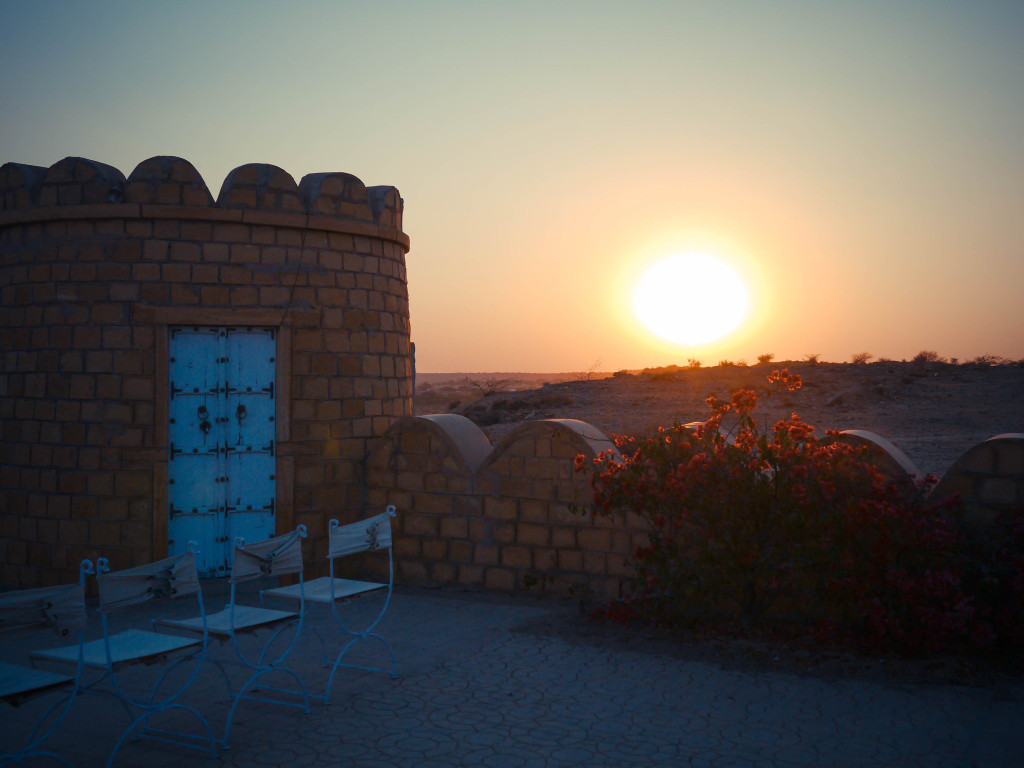 yup! got the palace – and pool – all to ourselves! but based on the stares i received in my short-sleeved dress at breakfast, i decided a swim in the bikini wasn't worth it. note: indians are notoriously modest. we've heard some will even bathe with clothes and their spouses may never see them nude. 


as i was trying to actually relax inside my palace walls, the immediately adjacent bushes all of a sudden needed trimming.

and after we decided to sit by the pool with a beer for sunset, the management meeting moved outside.

there are people actually living in the jaisilmer fort, so we had a look around. there are guesthouses, restaurants and hotels within the fort walls, but the locals urge tourists to not frequent these places because of the stress the sewage, water and infrastructure does to the fort itself.

indians love their sweets. this little ball of sugar is probably the sweetest thing i've ever tasted. had about 1/16 of it.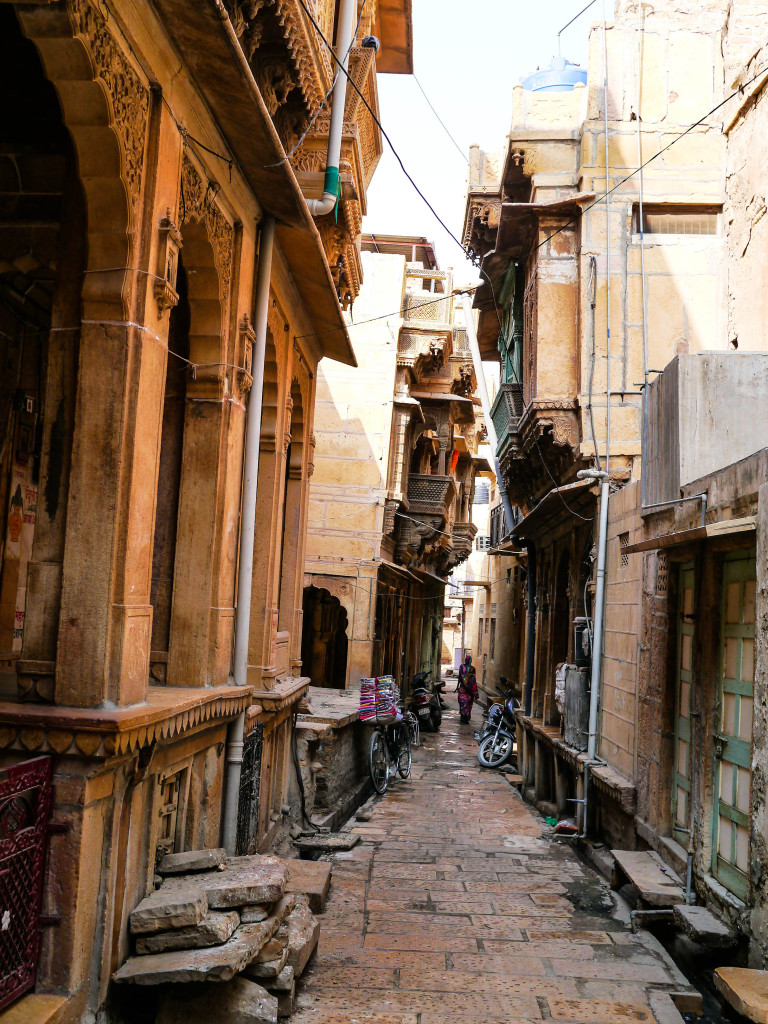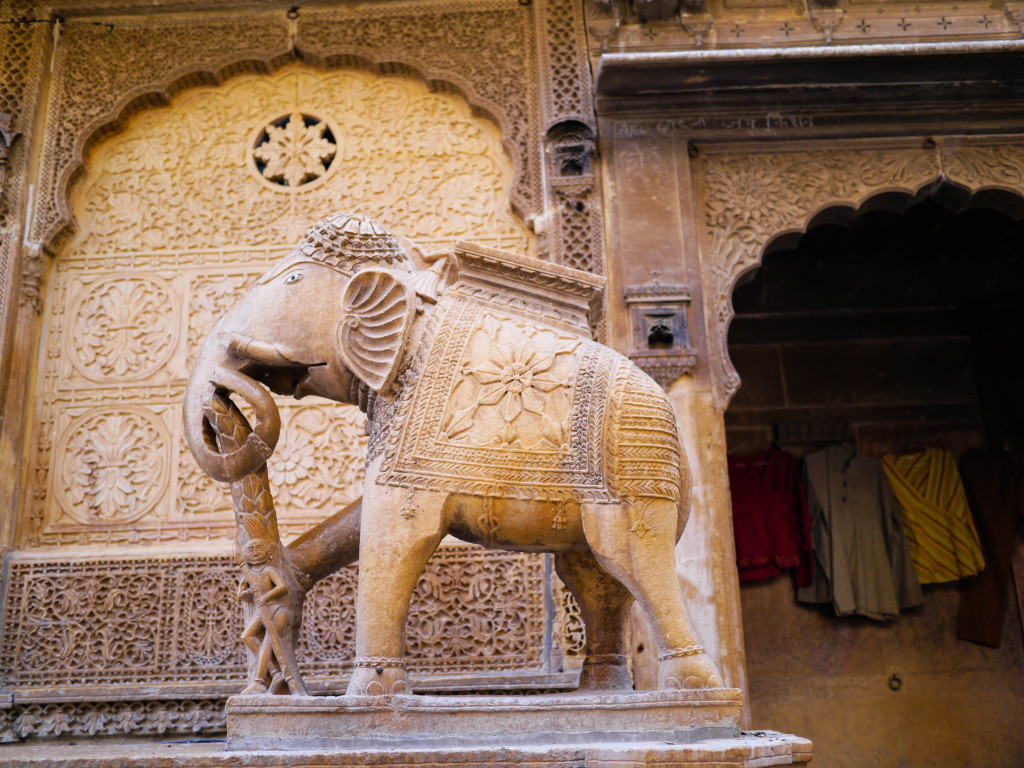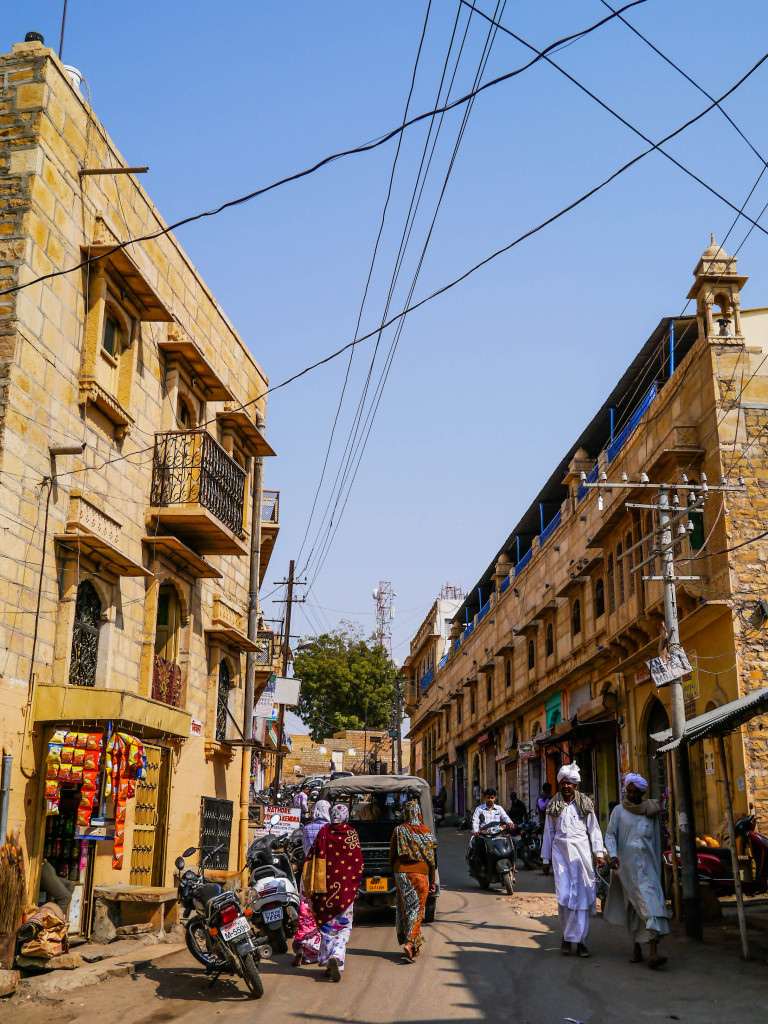 taking it aaaallll in.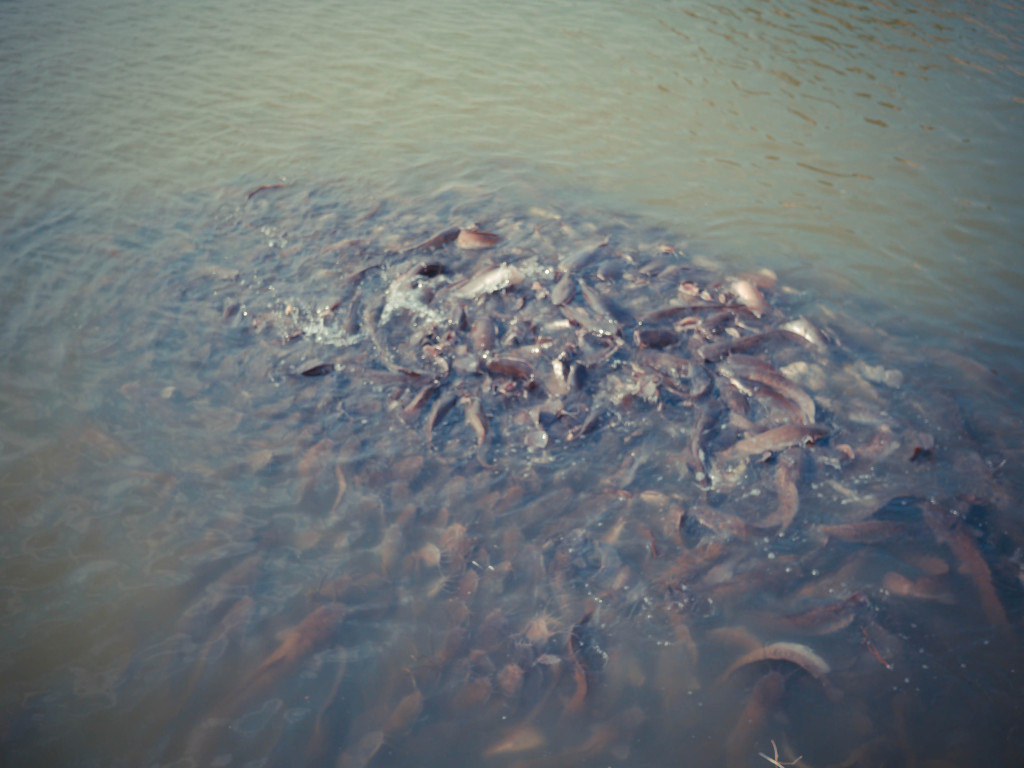 catfish are…. give you one guess…. lucky! people were feeding bread to these expecting swarms of catfish.