That's probably what the lovely Muslim owners at Khum Laanta Resort thought when each morning we'd arrive for iced coffee and ask if we could extend our stay by a night… and then another… and another. What was originally two nights turned into six.
To redeem himself after the Koh Jum fiasco, Danny booked us a new bungalow in Koh Lanta and then we got upgraded which was such a treat. New and modern, freezing AC and cool white tile, a kitchen & dining nook, speedy wifi in the room(!), big bathroom, a pool, cute porch with ocean breezes… ahhh.
Our week on the island of Koh Lanta was one of Danny's favorites. It's not the most beautiful or glamorous beach destination we've ever been to, but something felt just right for us at the time. We felt right at home on the laid back island and spent a week pretending it was… the ladies at the mini mart knew Danny, the breakfast waitress knew our morning order and we had dinner dates on the calendar with new friends we met along the way.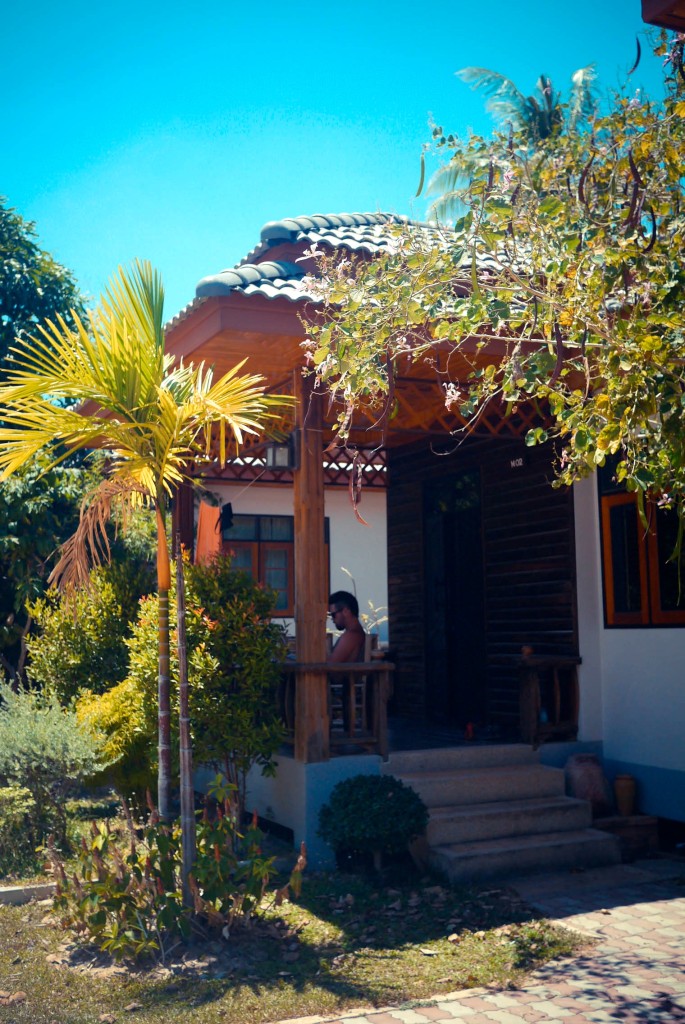 our home sweet home for a week.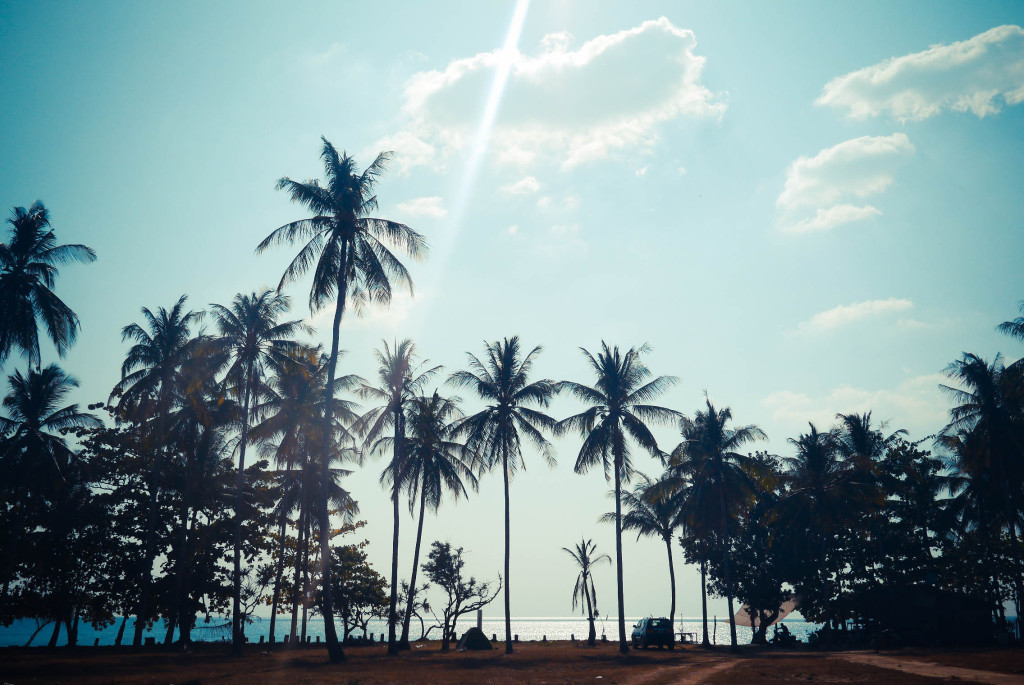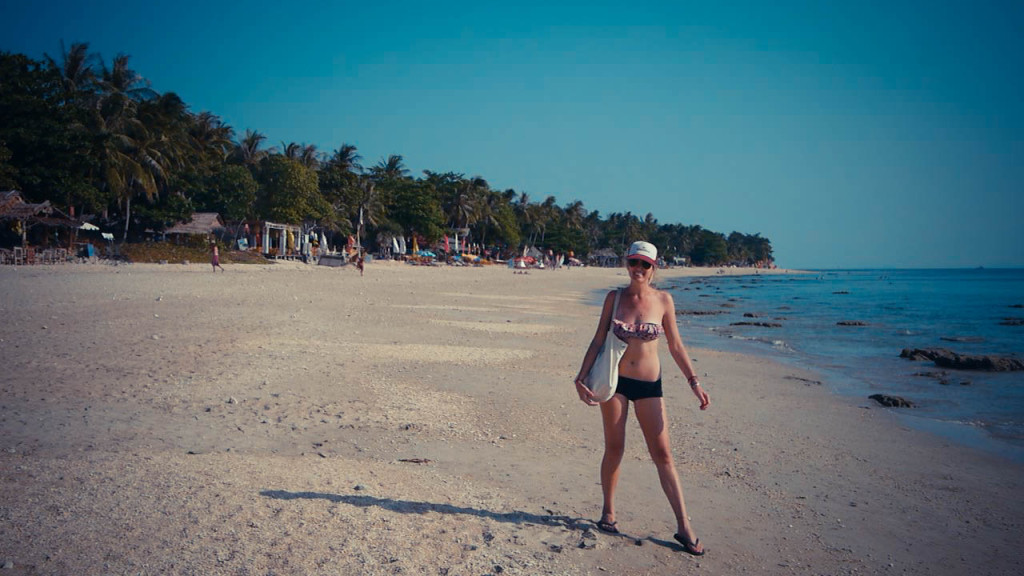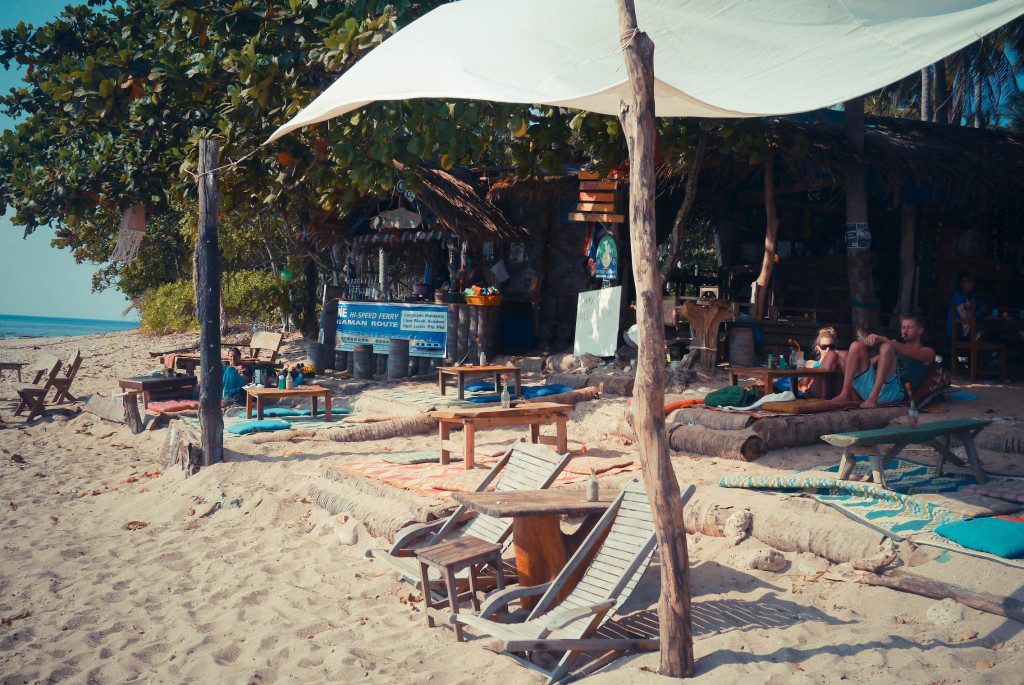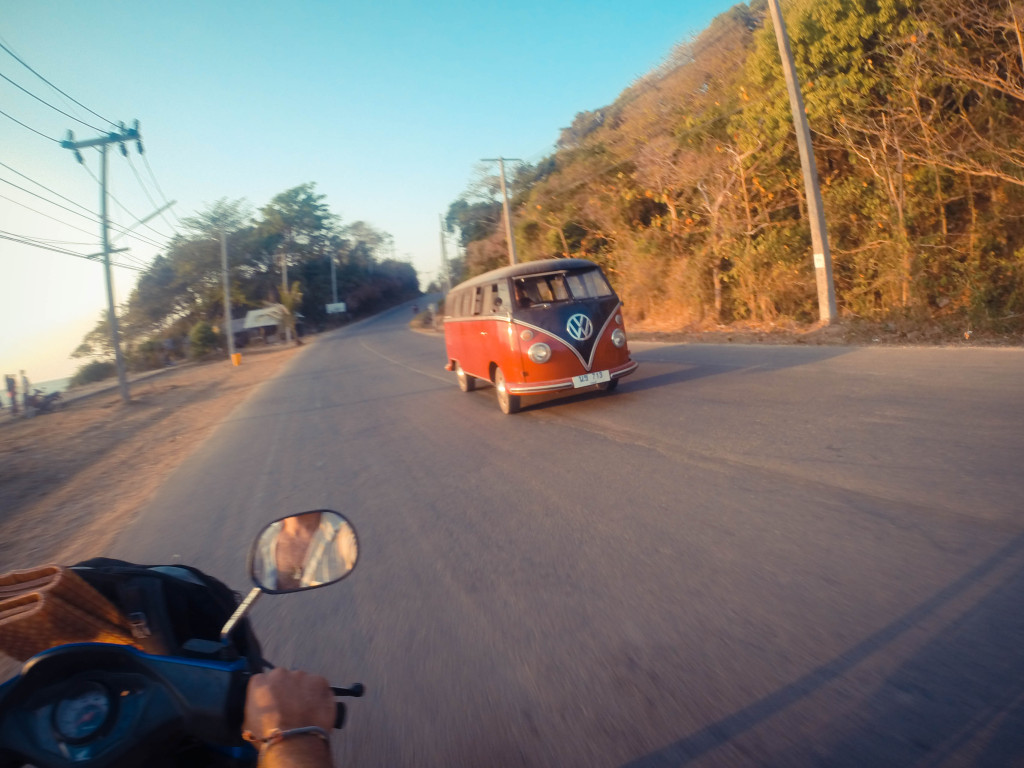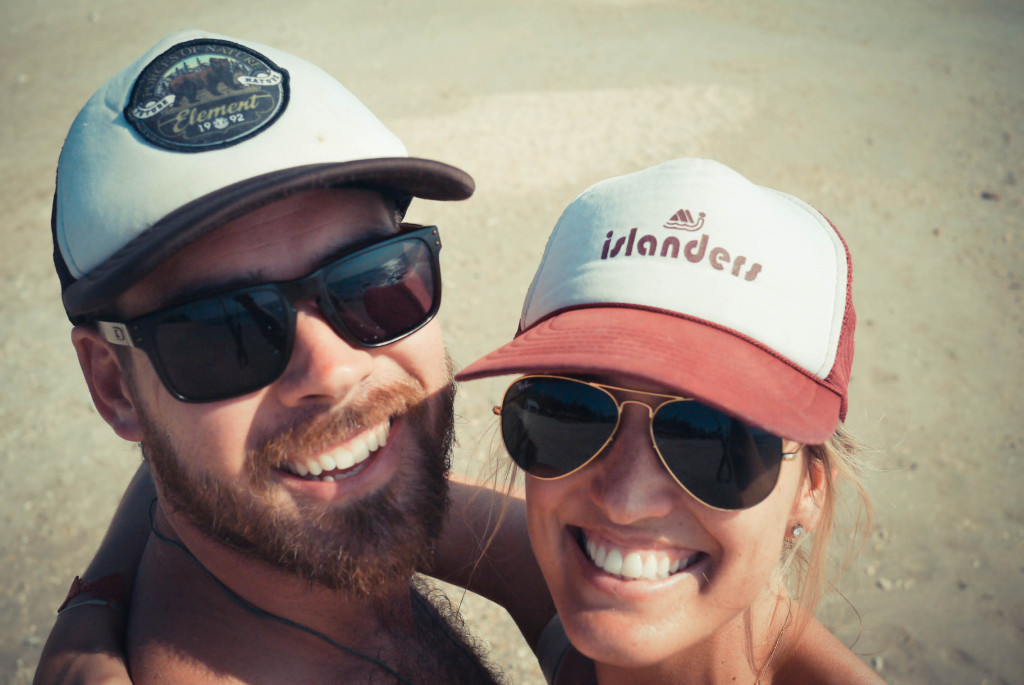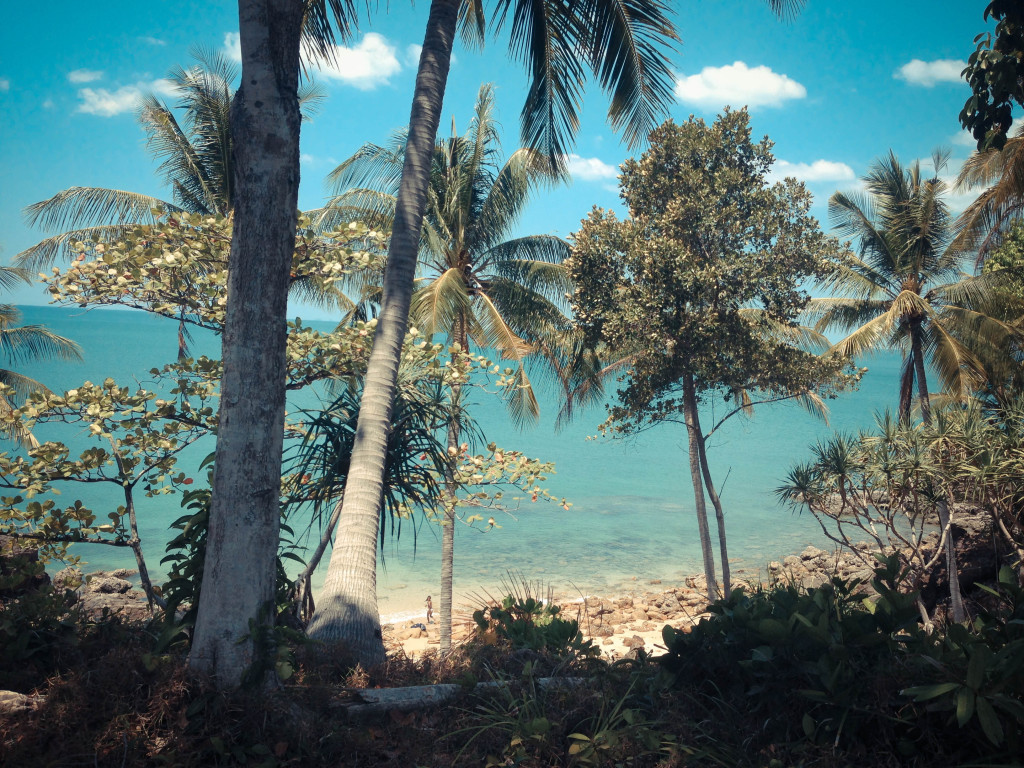 danny came back from a morning run and told me he'd discovered a private little nuddist beach cove. we ran back the next day and it really was so tucked away and stunning.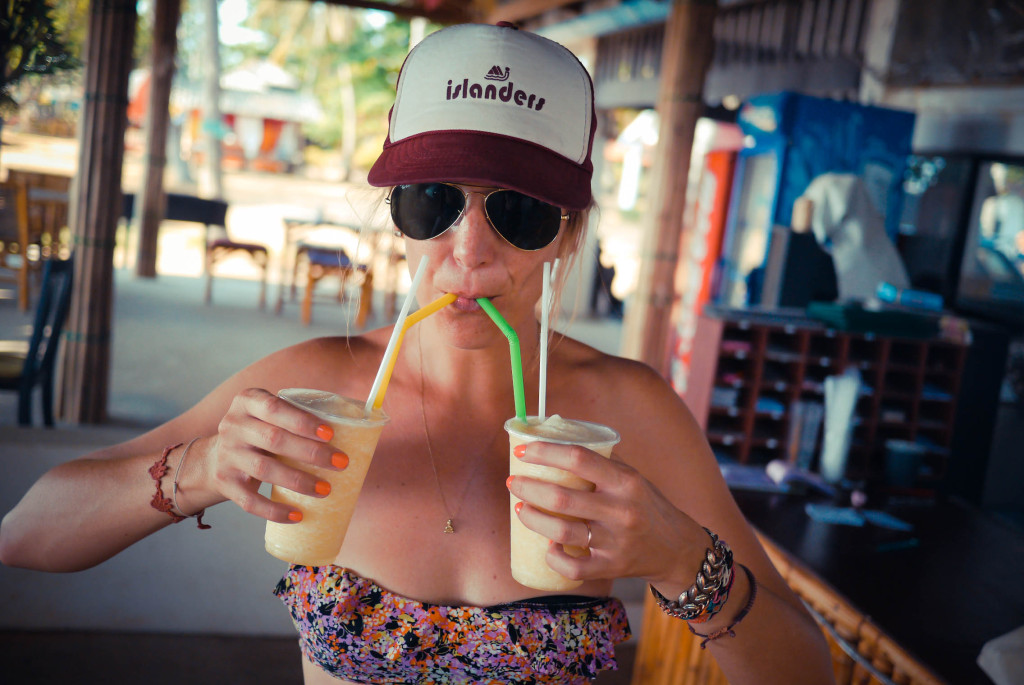 pineapple rum shake mania!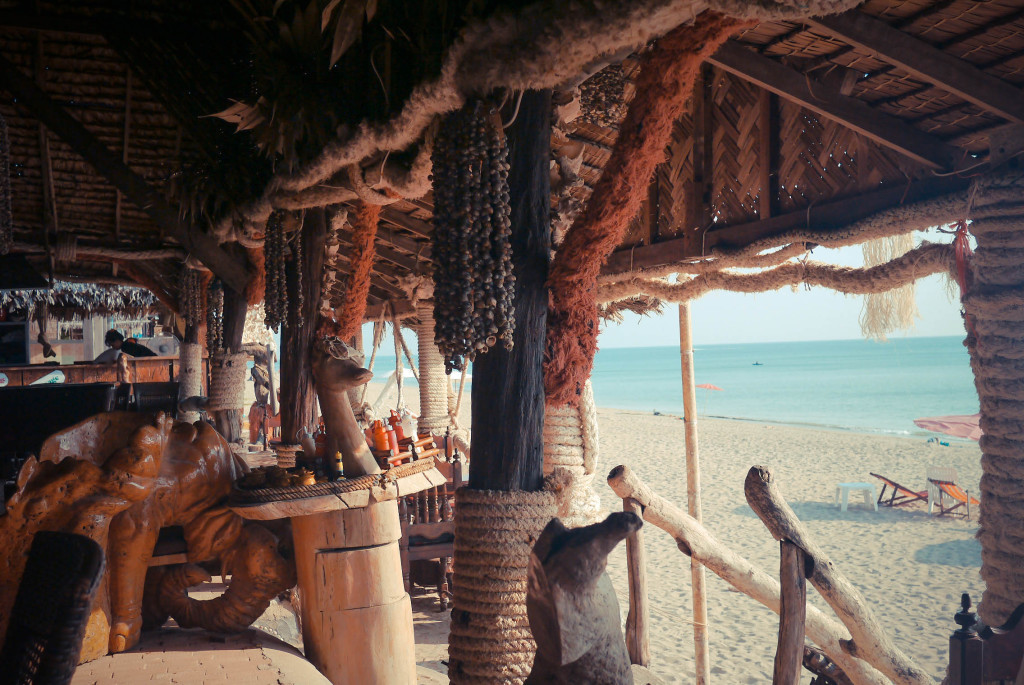 otto's beach bar in klong nin was perfectly decorated. shells, rope and sea things everywhere.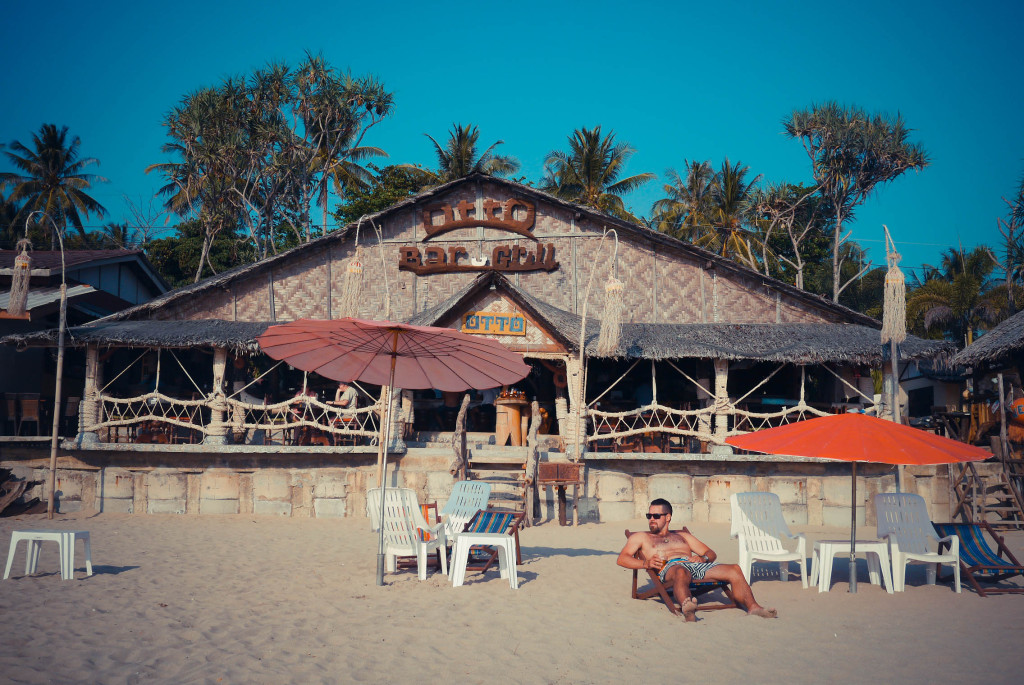 on the thai islands, there are gas stands like this along the side of the road that sell gasoline (or, gassolein) out of old rum bottles! "we'll take 1 bottle of petrol, please" and off you go!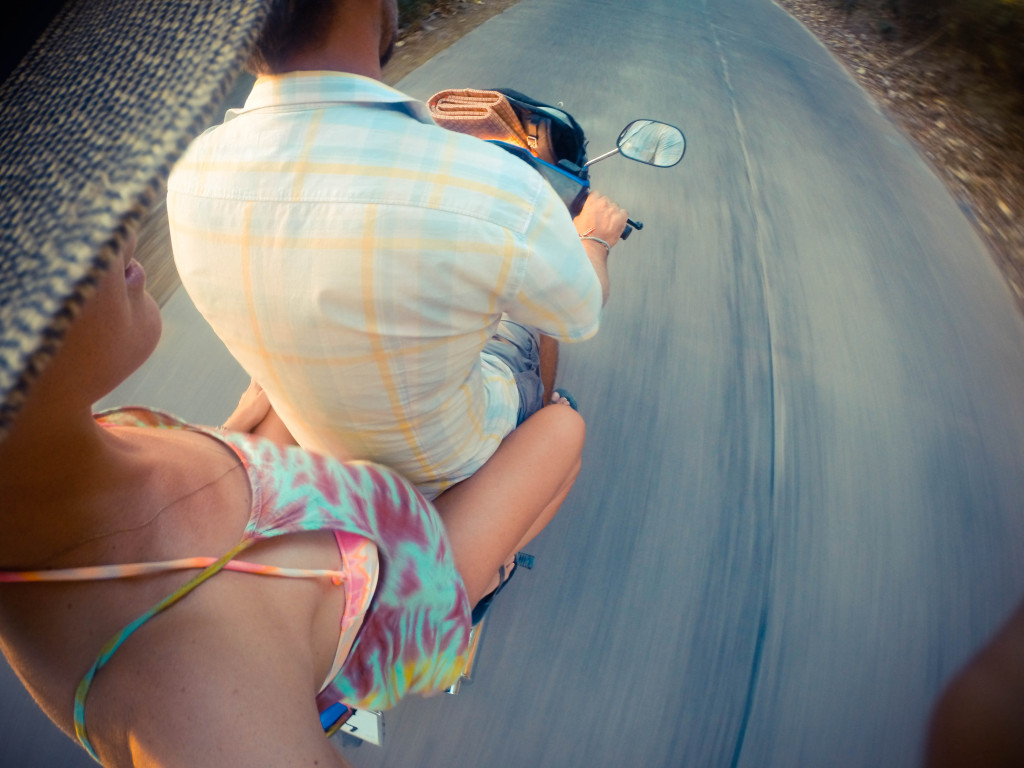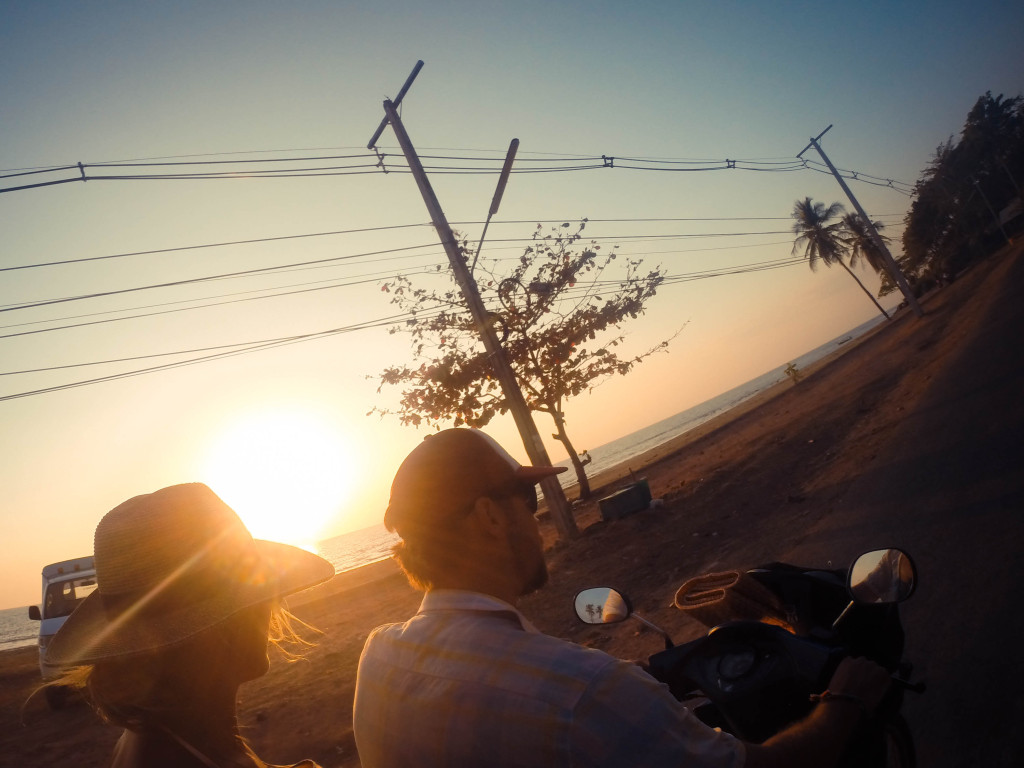 on our favorite stretch of the road. up and over a bend and then sweeping views of the sea. it was very PCH-esque.


just like highway 1 in california.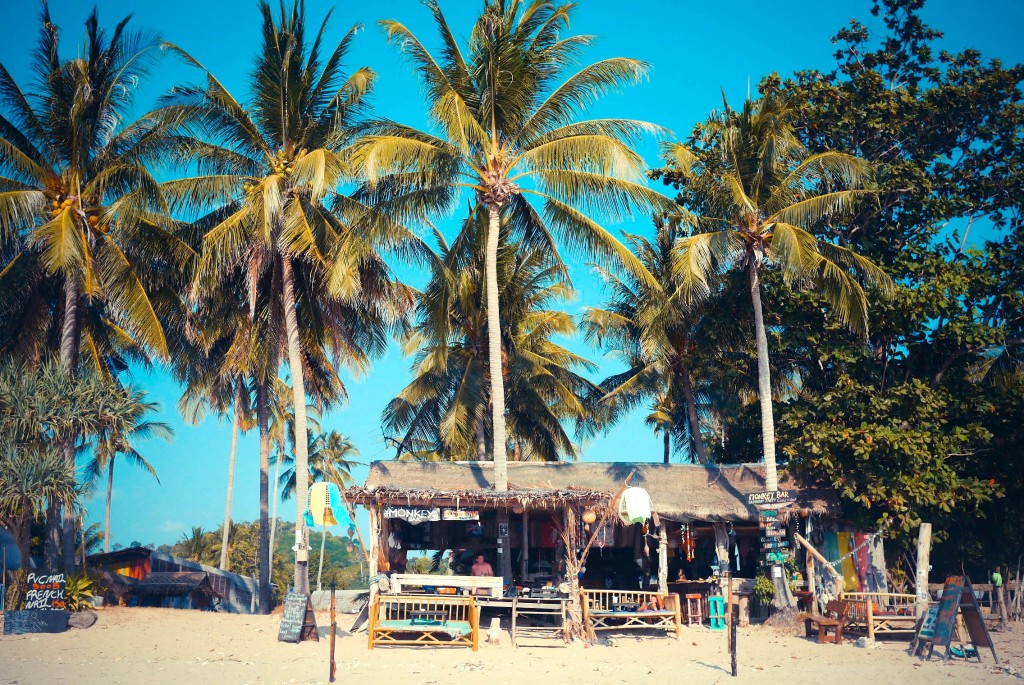 the sun setting over a long, "have i ever told you?" kind of conversation. the best.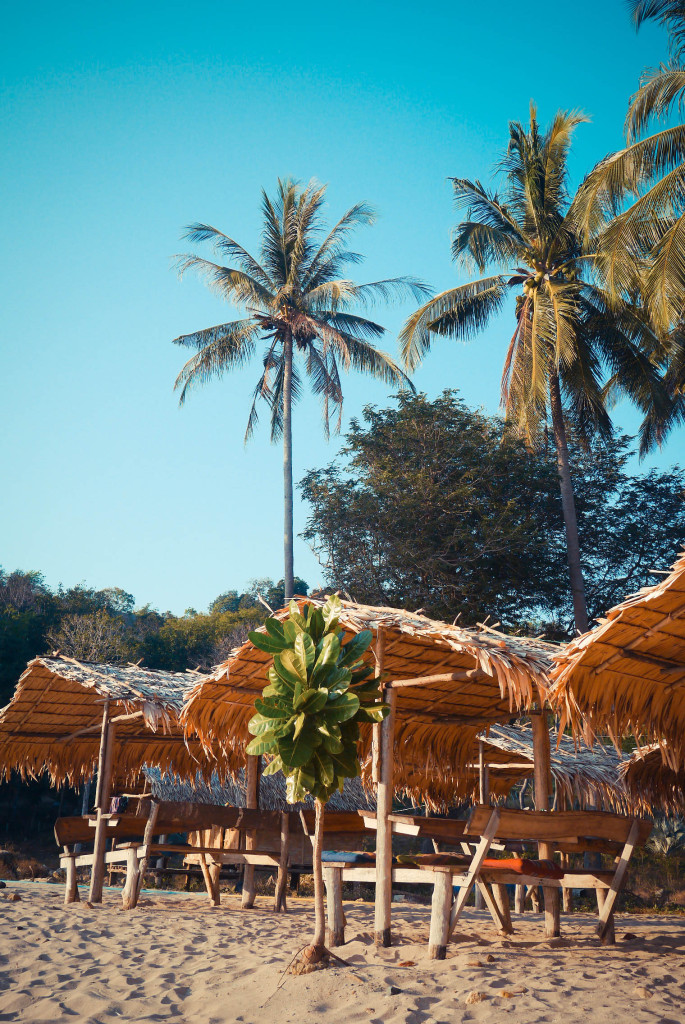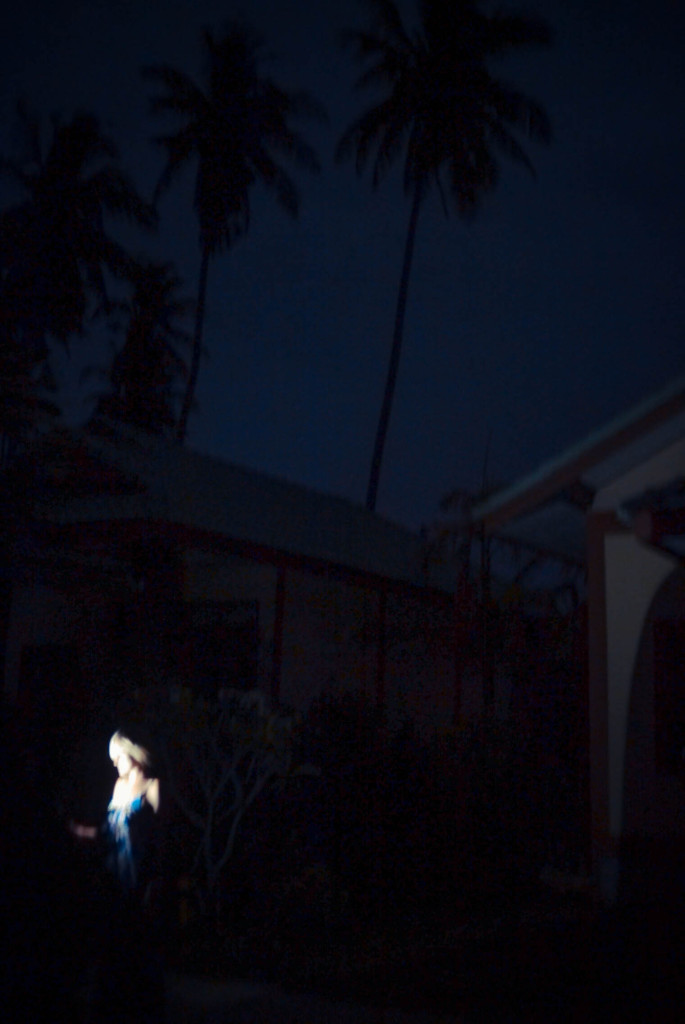 our last day on koh lanta a thunderstorm rolled in. it was their first drop of rain since last november and everyone – including us – was excited for a break from the heat and sunshine. later that night, the power went out on the entire island and stayed out for 5 hours. during the outage, we walked to a nearby restaurant for an outdoor candlit dinner as the rain drizzled down on the thatched roof hut. it was a perfect end to our koh lanta trip. we walked back to the bungalow by the light of captain safety's handy mini flashlight (obvi).
——–
If You Go to Koh Lanta…
: Longbeach is the "main area" of Koh Lanta, but we didn't love it.
: We stayed between Klong Kong & Pra Ae Beach. Our stretch of beach wasn't amazing, but the vibe was great with a bunch of chill beach bars and massage stands.
: Klong Nin – the best stretch of beach in my opinion. Clear water, white sand without shells. Lots of restaurants and a more upscale vibe. Reminded me of a California or Hawaii beach vibe with it's matching umbrellas and trendy restaurants & bars.
: Old Town – on the other side of the island. Don't bother.
: Kwan's Restaurant in Klong Kong is a MUST GO. The best Thai food we had the entire trip.
: Bamboo Bay is a beautiful beach and worth the journey