we miss hunter so much.
if you've ever hung out with us, you know that we have a distinct voice for huntie and talk for him all the time (i know i know). he's quite the little character with very strong opinions. well even on the other side of the globe – none of that has stopped. we still find ourselves commenting on places he'd love, things he'd despise and talk about what he'd be doing if he were here with us now (can't you just see hunter carrying a mini pack?).
hunter has always been the hardest part of this whole trip – the decision to leave him behind and then having to emotionally deal with that. together the three of us are a family and it still feels weird without him by our side. thankfully, our minds have been at ease knowing that he's in great hands (rachel & mikis you seriously rule) as evidenced by our photo, video and text updates on his latest shenanigans with his buddy milo, the juggle. love.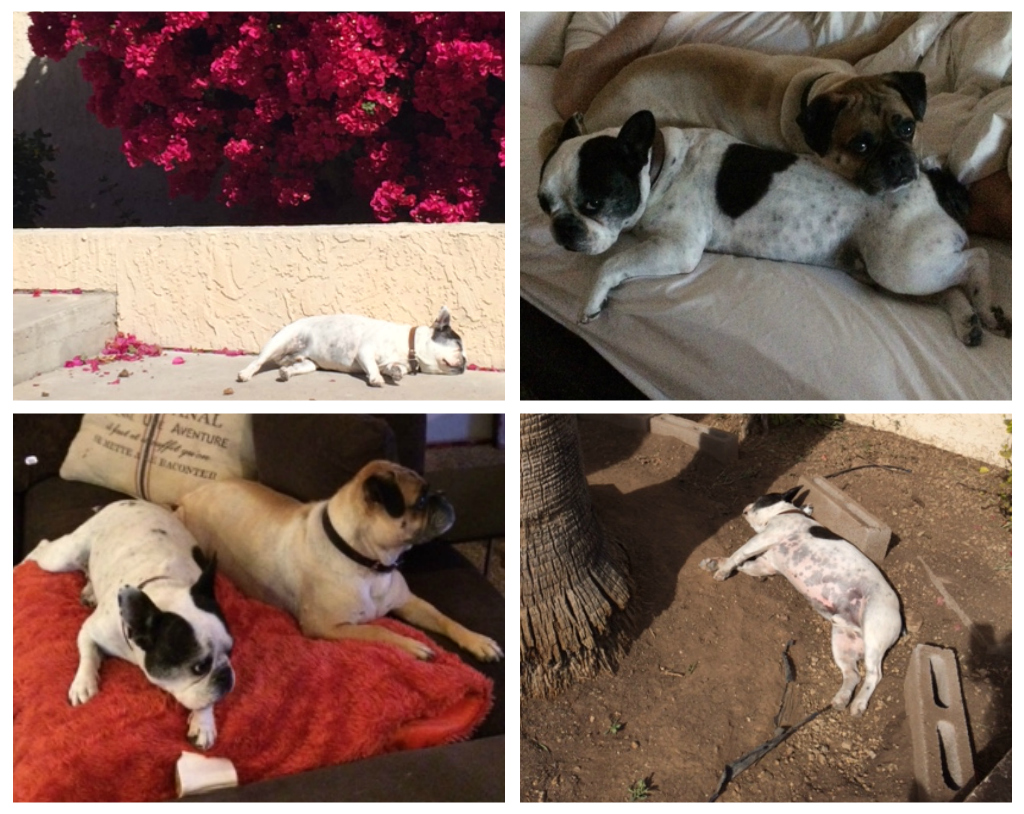 the other day, i was feeling melancholy and told d i needed to take a walk to shake it off. i think it was a combination of things on my mind because it's a real art to get the blues on the beach in koh tao, thailand (get a grip). knowing i needed to do something, i threw on my shades and started to walk through sairee beach village and that's when i spotted a black & white french bulldog sitting outside a travel agency. sure, we see lots of soi dogs but never frenchies. i immediately burst into tears and plopped down next to the little dude. not only was he exactly what i needed – dogs are seriously the best therapy – but it must have been meant to be because nobody was around to witness my meltdown. so for a good 10 minutes, i sat alone petting this little guy and thought about my mr. munch until i felt better. oh how we can't wait to give him a proper squeeze!