a 15 minute long tail boat gets you from ao nang beach to railay east beach. from railay east, it's a 5 minute walk to railay west which is also your gateway to tonsai. got it?
while staying at dawn of happiness, we decided to do a day trip to railay to check out its beaches along with tonsai so we could determine whether one of them was going to be our official next stop. for us, railay was perfect for a day trip but not a place we'd want to stay. there's just one nice beach, a private beach club and a small strip of restaurants. in our opinion, railay west is much better than railay east which is more of a port for arrivals and destinations verses a place you'd want to vacation. plus, railay east suffered from an extreme low tide which makes it pretty ugly late afternoon.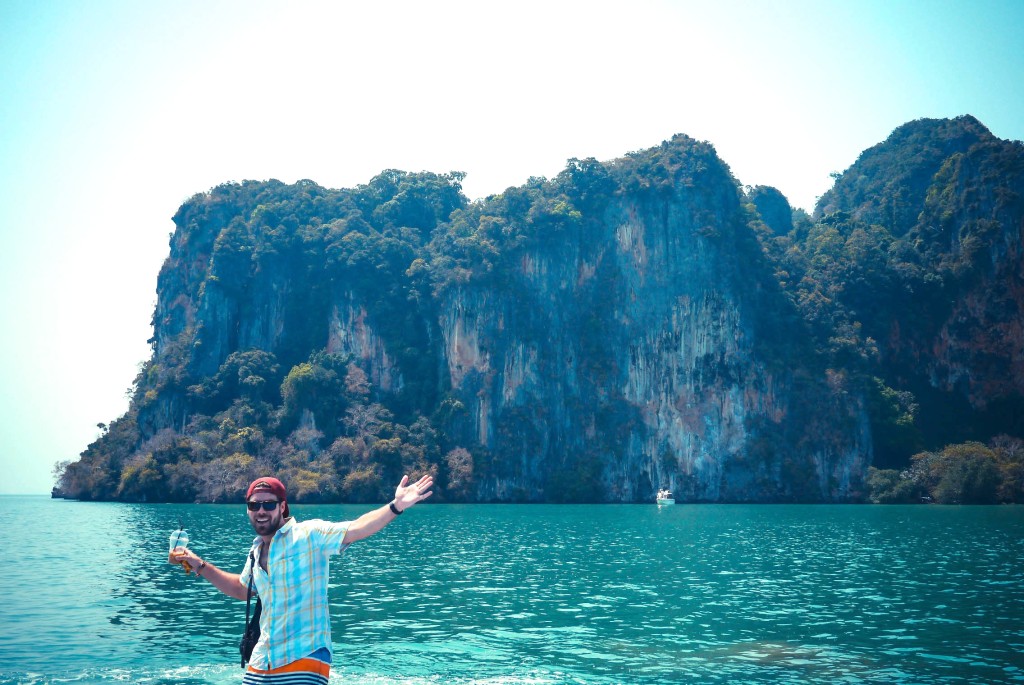 arriving in railay. in the thai islands, there aren't really longtail boat schedules. instead, you show up, talk to a "boat man" (yes, that's what they are called) and he'll tell you the price and have you sit down. and when there are enough people who want to go the same place you're going – then the boat leaves. that, or your small group all has to agree to give them more bhat per person for an earlier departure. this happened more than once.

high tide as we came in. low tide when we went back out.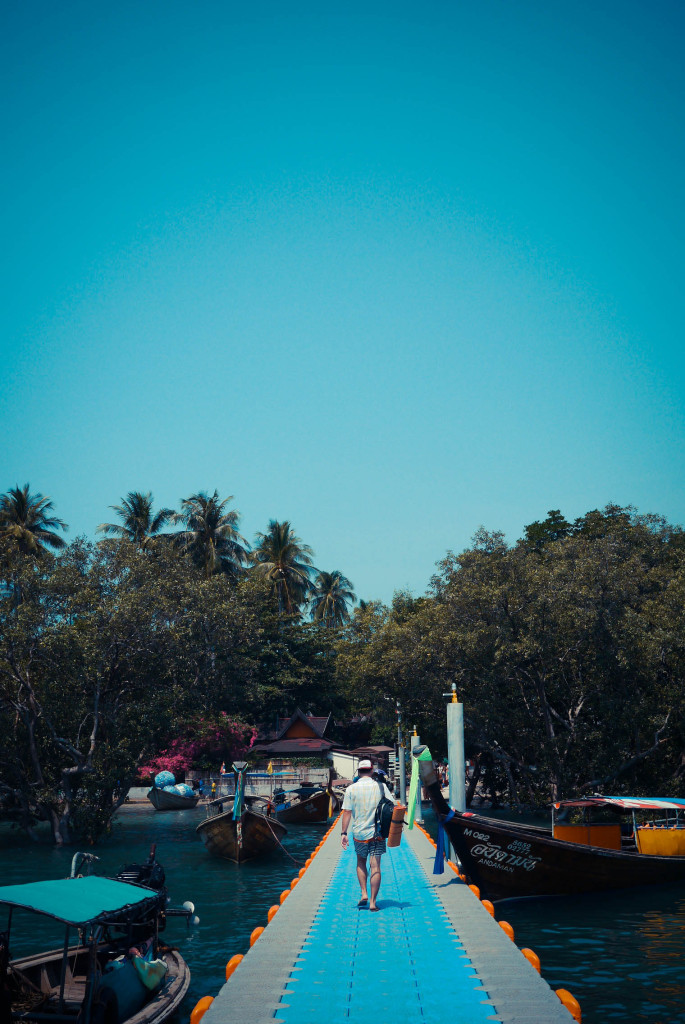 floating dock.


the beach of railay west.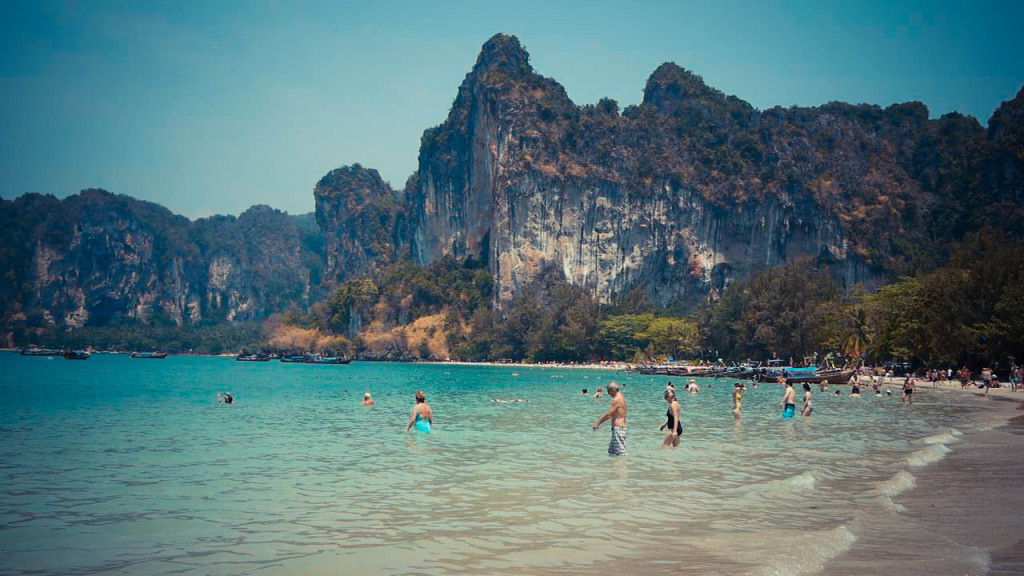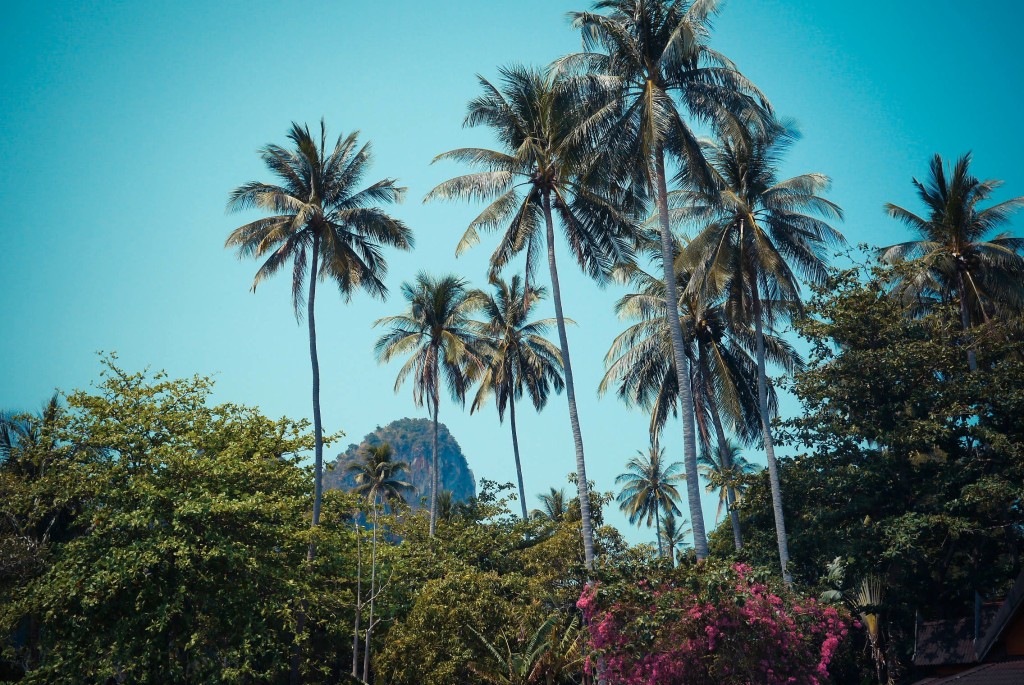 high tide on railay east. it's just this concrete sidewalk the entire way around what would be the beach.


ahhhh… the sight of all the awaiting longtails bobbing in the water will never get old.


"do not sit – for beach club members only." whoops.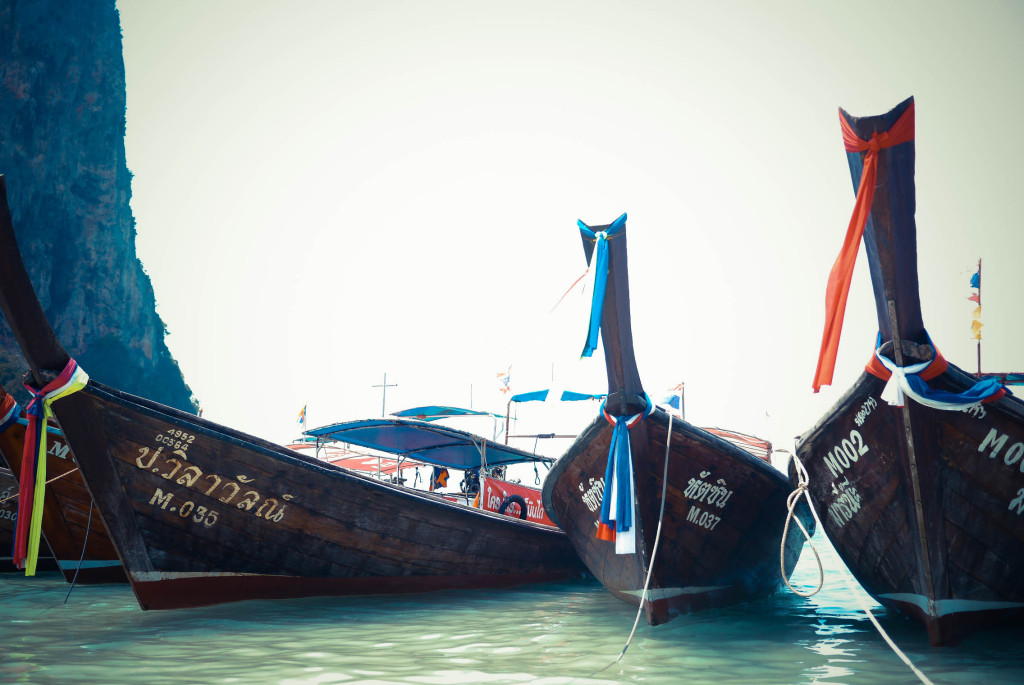 the strip of beach restaurants & supply smarts. the kebab stand was delicious.


the treehouse & dreamcatcher caught my eye.