the first notable thing we did in the town of battambang, cambodia was take a ride on the famed bamboo train, known in Khmer as Norry. Note, Khmer if the official language and people of Cambodia.
ranked as one of the "world's all-time greatest railway adventures," the train is simply a 3-meter long wood frame, covered lengthwise with bamboo slats that rests on two barbell-like bogies connected by fan belts to a 6HP gasoline engine (more here). the train's been a longtime form of transportation in the cambodia countryside and now is popular with the limited number of tourists who chose to stop in battambang.
with the plans for a proper train coming from Phnom Penh (capital of Cambodia), rumors continue to swirl that the bamboo train will be derailing in the near future. gotta hitch a ride on this bamboo choo choo while you can!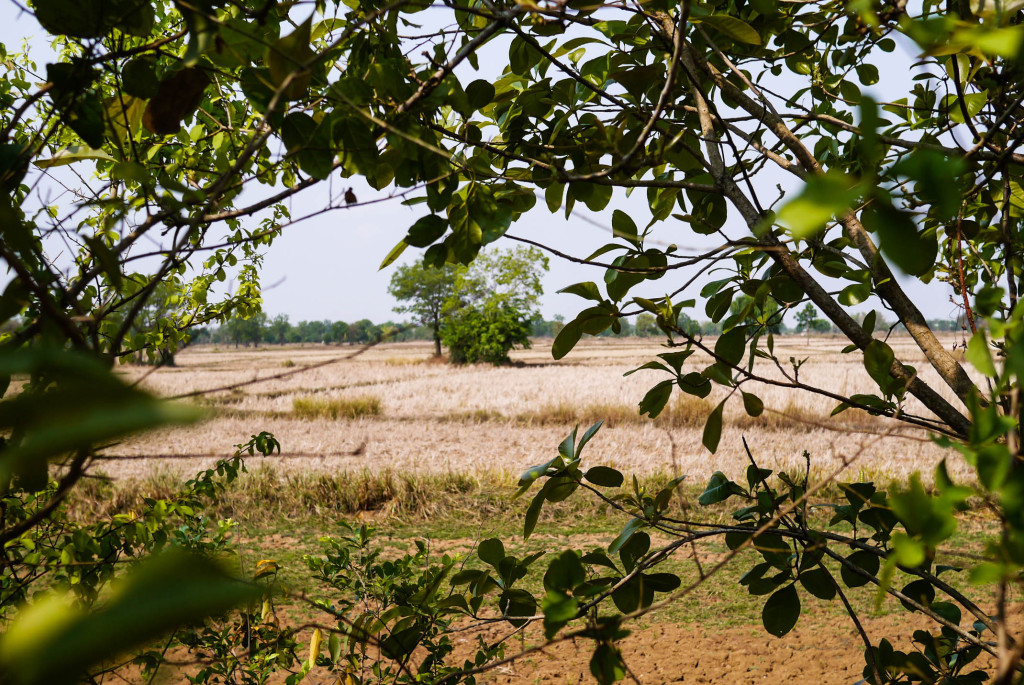 rice paddy fields as far as the eye can see. it's not currently harvesting season.


our "conductor" for the afternoon.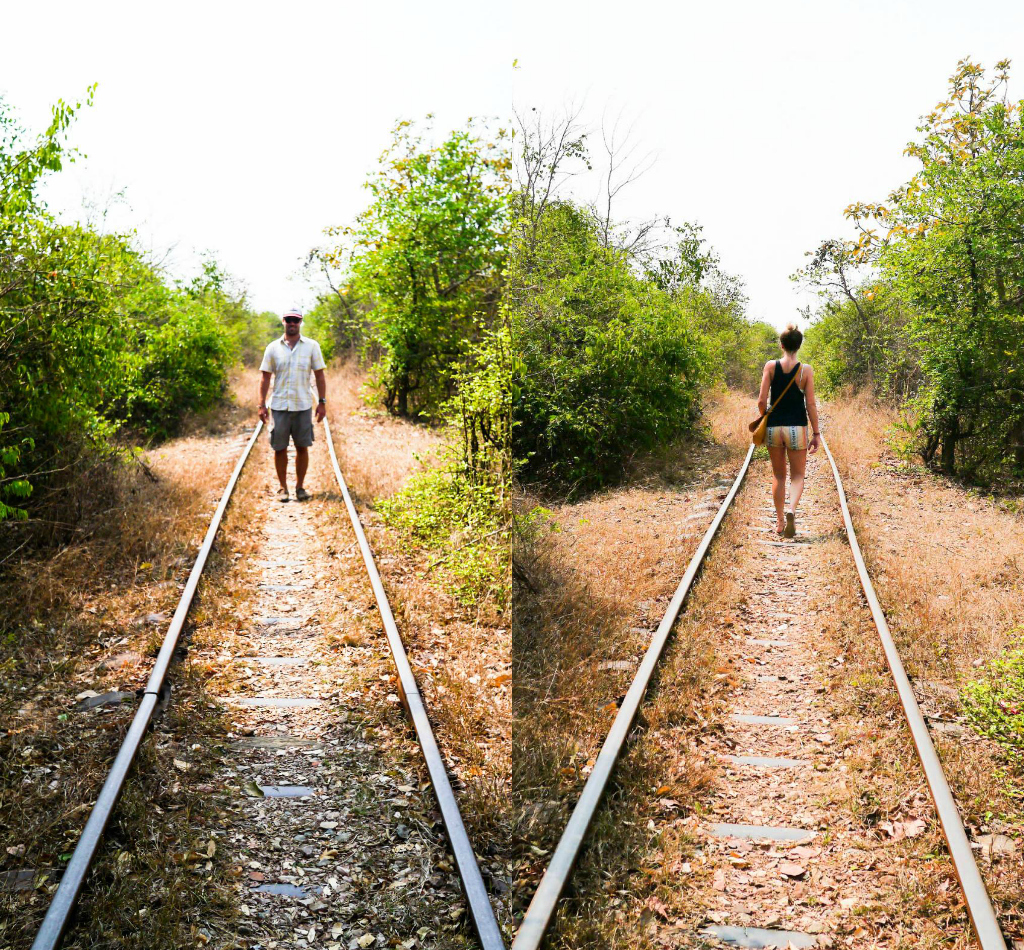 as a single railway, when there's an oncoming bamboo cart, the east bound train stops, lifts the platform off it's tracks and waits until the other passes by. we did this a handful of times. simple, yet effective.