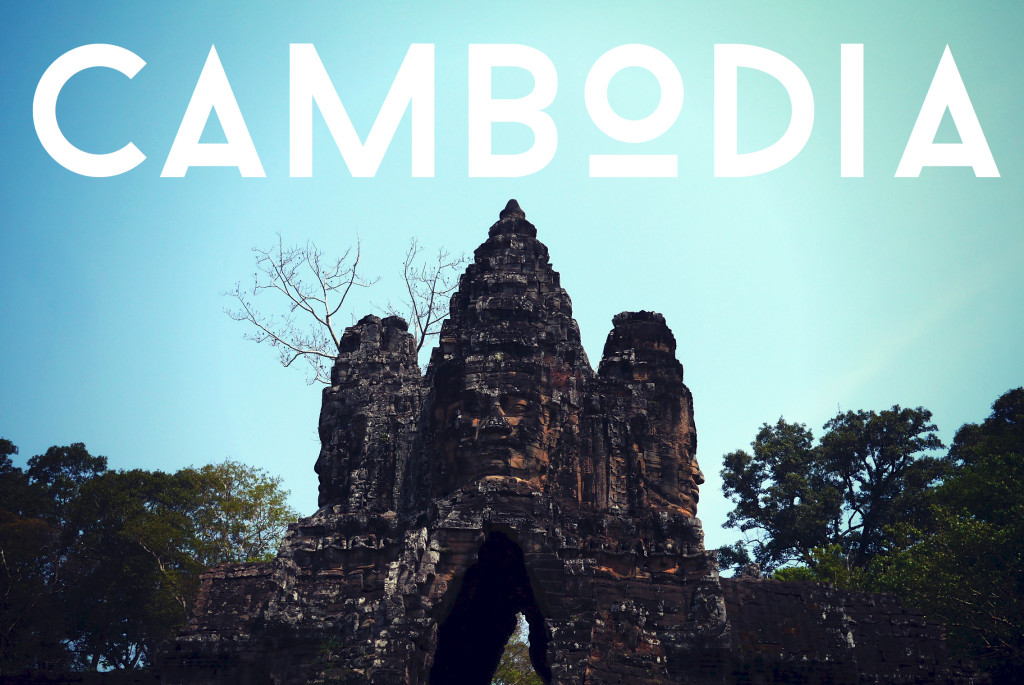 from the minute mr. bean the tuk tuk driver picked us up at the airport, we've been continually blown away by cambodia. for starters, the people are the warmest, friendliest and most accommodating people we've ever met (sorry, thais). then there are acres and acres of 11th century stone monuments set into the lush green landscape that make you feel like you're in an indian jones movie. and if you want adventure, cambodia's got it all… rivers, lakes, trees & trails… yup to you. and if you're looking for something a little luxe to come home to after a long day of exploring, there are plenty of hotel and restaurant options that are equally chic and cheap. in fact, my favorite hotel room to-date has been in cambodia… modern room with floor to ceiling windows, a private patio, big bathtub & soaking pool.
we're cramming a lot into each cambodian day and enjoying every khmer second of it.

that's me at angkor wat, the largest religious monument in the world.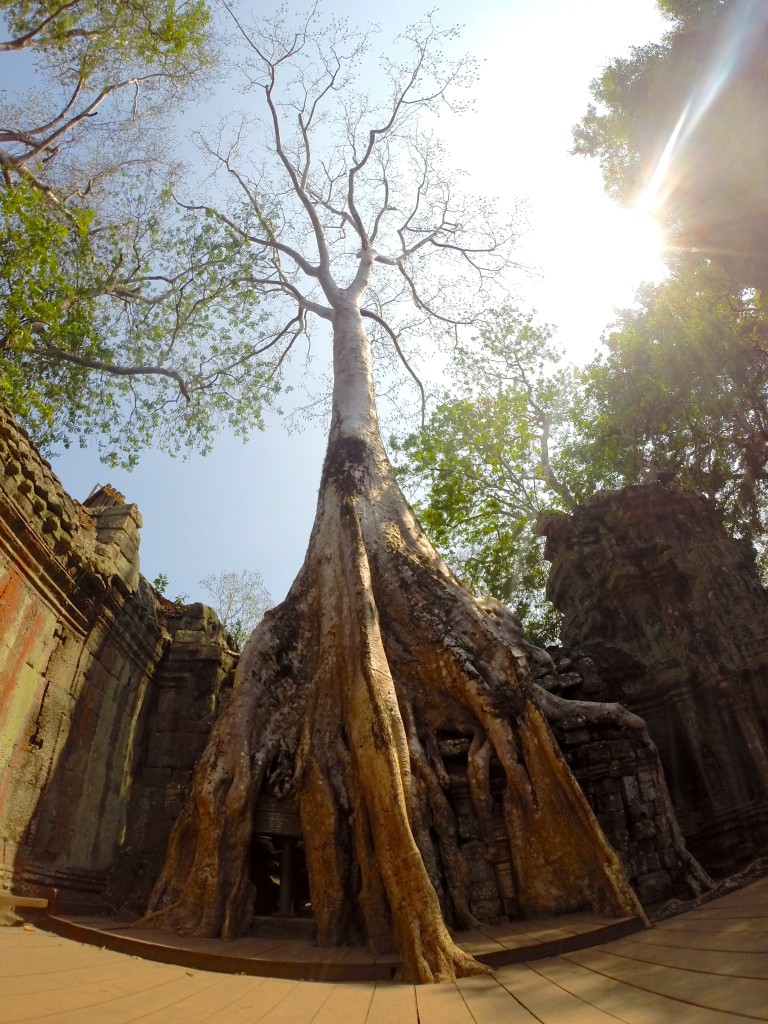 ancient tree roots grown over and under the temples. the size dwarfs you.


natural light for days in our lovely siem reap hotel room.


afternoon sip & swim after a 36 kilo bike ride through the temples


the decor is so rad. and who doesn't love an entire pineapple in their complimentary fruit basket?


met these village cuties while quad riding one day.


sweeping views over battambang