i swear it was. he swears it wasn't. let me present the evidence.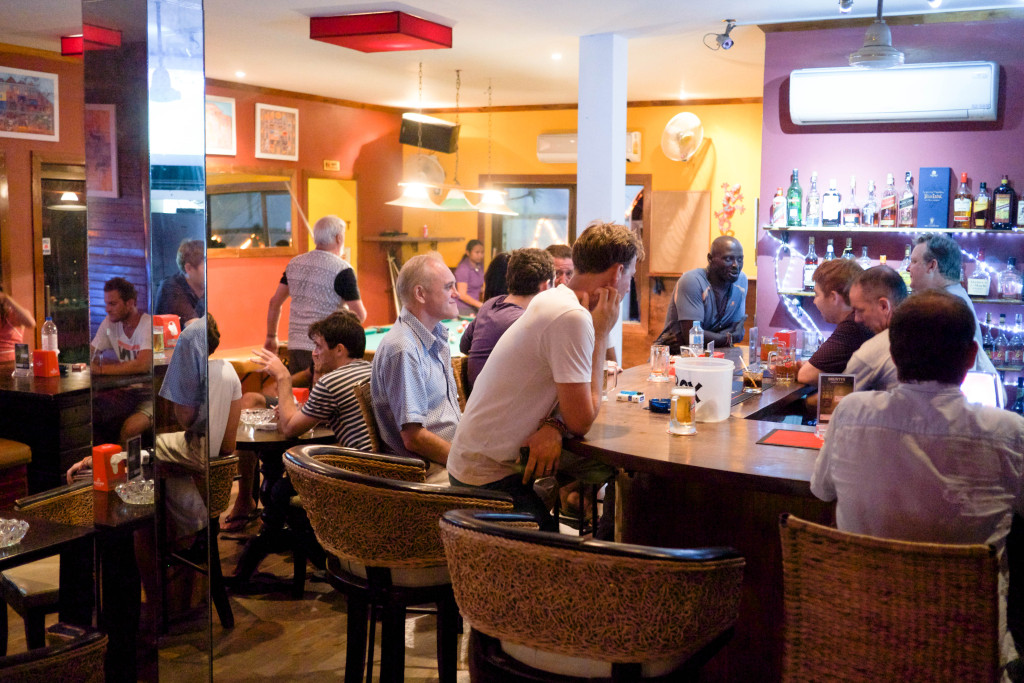 this is our hotel "lobby" aka the bar. no joke, we checked in at the bar. notice the clientele. dudes. lots of dudes. and what you can't see are the sexy asian women playing pool – every night. "maybe they're just a couple of attractive girls who like playing pool," said my husband. uh huh.


the hotel signage (sponsored by an alcohol company) & name: sundance inn & saloon.
not sure this translates on camera, but this is the world's largest bed. it went from wall-wall and we determined had to be custom made because it was so gigantic. it was like mattress island in our room. and the window coverings were black-out style.
and one of the most important pieces of evidence for the jury, not photographed:
the large sign on the exit door that said something to the effect of,
"when your after hours guests leave, please be sure to shut & lock the door behind them"
my guests? haven't seen that sign in any hotel we've stayed at to-date.
i'm just saying.