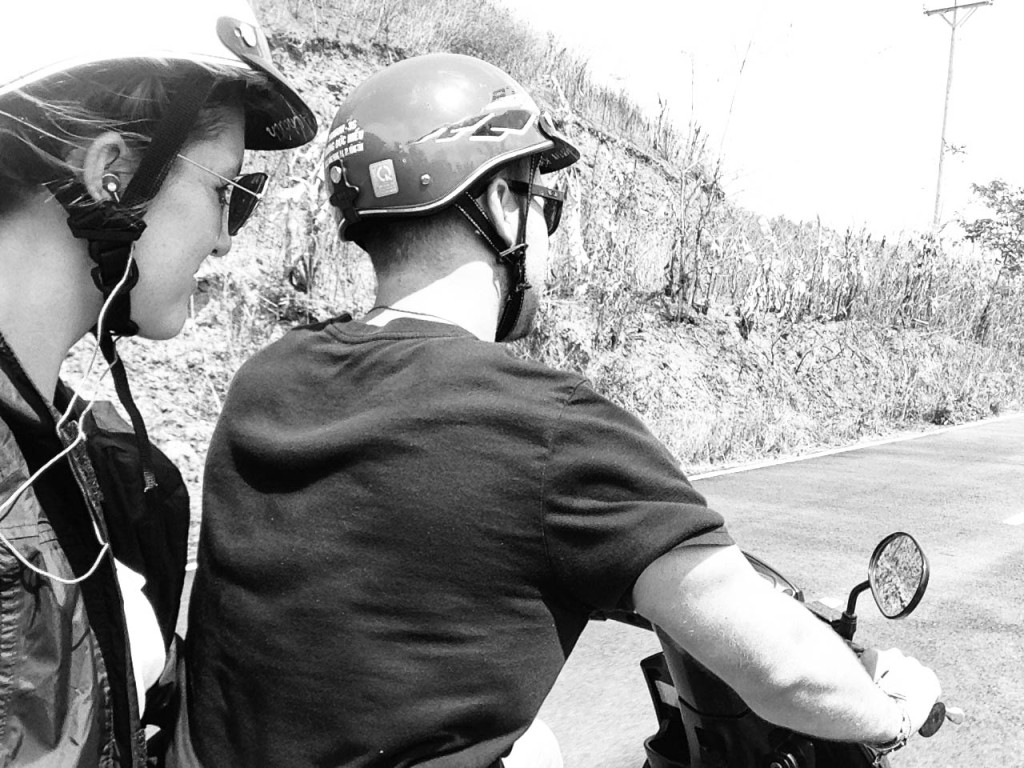 I'd love to know the total number of hours I've spent on the back of a motorbike since starting this adventure. It's a lot. And they've been some of my favorite hours.
I started out pretty nervous – clutching Danny's waist as tight as I could until he'd ask me to let up or nicely point out that other passengers hold onto the back of their seats. But now, it feels like second nature to hop on the back and whizz off.
When we're going on a particularly long ride, I'll wear my headphones and let my favorite tunes become the soundtrack for the day's ride. The best.
Without a doubt, this is one of the things I'll miss the most when we're back home.