hello! we're alive and well, just been on the mooooove a lot lately. still working our way through the big 'ole country of vietnam!

we just arrived in the mountain town of sapa, vietnam at the border of china. i just took a long hot shower and am currently enjoying a cup of hot tea in our room that's got big open windows and a view for days. although i'm on the 6th floor of a guesthouse, i feel like i'm in a rocking chair and i'm ready for it to stop.

                                                           (current view from our room via my trusty iPhone) 
yesterday we woke up at 7am on a boat (we did a 3 day / 2 night cruise through halong bay). after we de-boarded the boat we immediately got on a 4-hour bus ride back to hanoi. from the bus station, we took a cab to the train station and boarded a 9-hour overnight train to lao cai. arrived in lao cai at 8am and after a 2-hour shuttle van ride, we finally stopped moving & landed at our destination: sapa. non-stop traveling. it'll be nice to sleep on something solid tonight (until we hop and a motorbike tomorrow for a full-day cruiser through the terraced rice fields).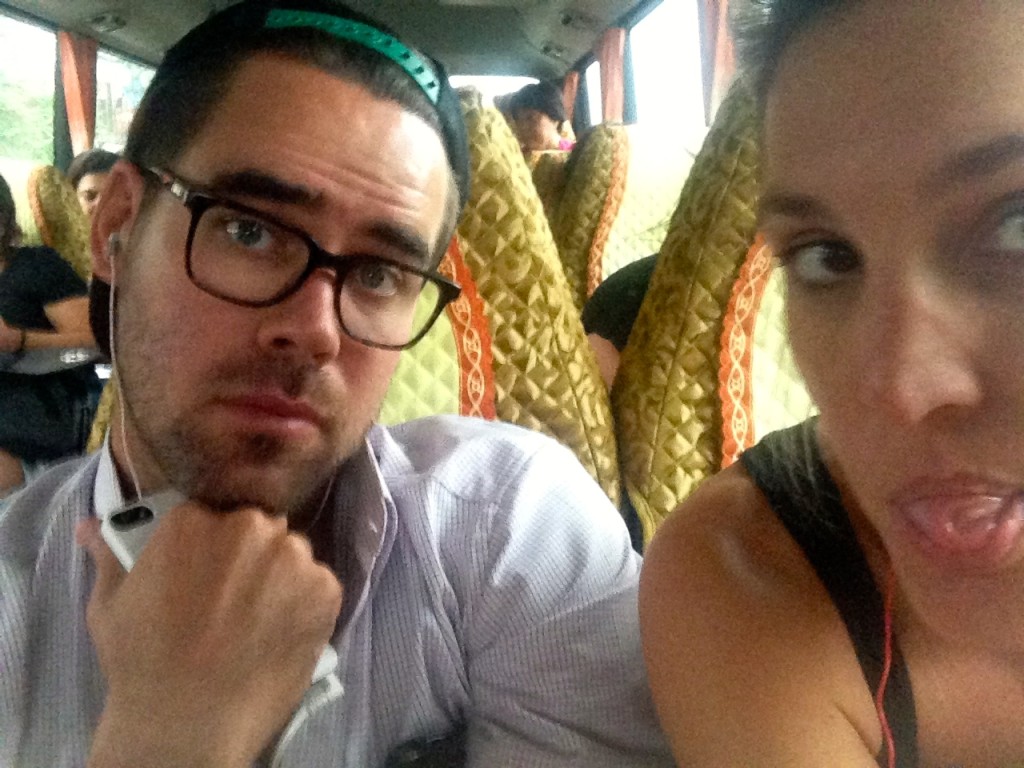 (bus riding professionals. sweet fancy seat covers)