a highlight of dalat are its waterfalls. based on the recommendation of our guesthouse owner, we skipped the popular elephant falls for thac pongour waterfall which was a good hour motorbike ride from town. we hit the road early in a (failed) attempt at beating the afternoon thunderstorm for our hour ride back.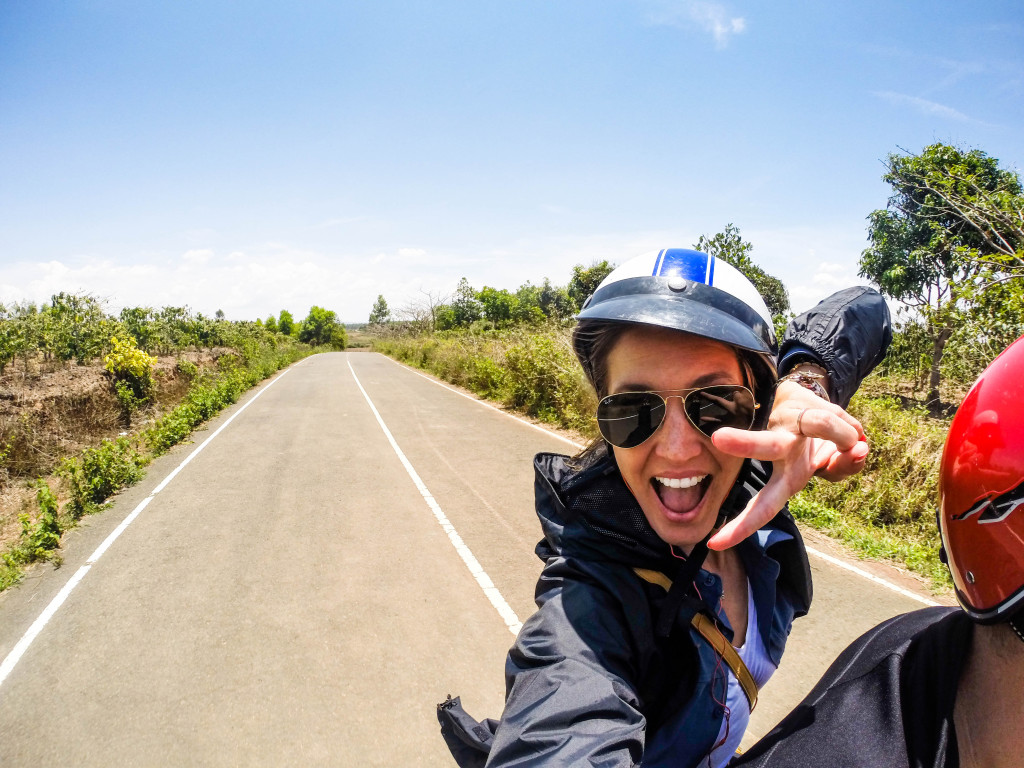 all sunshine & smiles on the way there!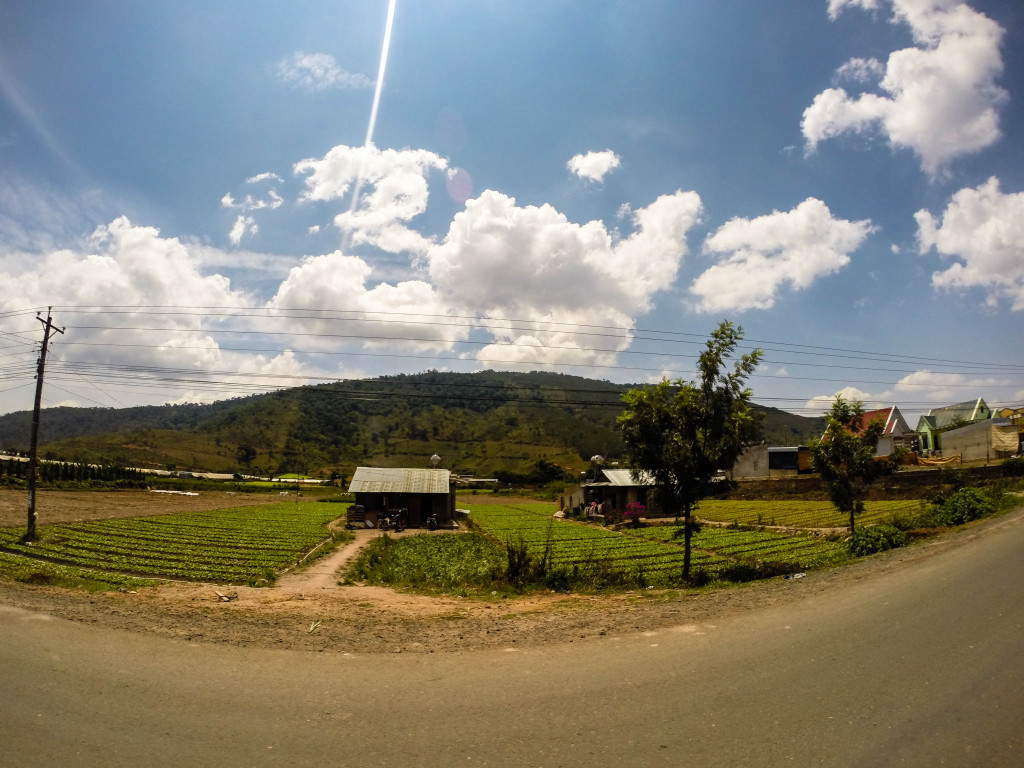 the vietnamese countryside


homemade bamboo & stick bridge was the only way in.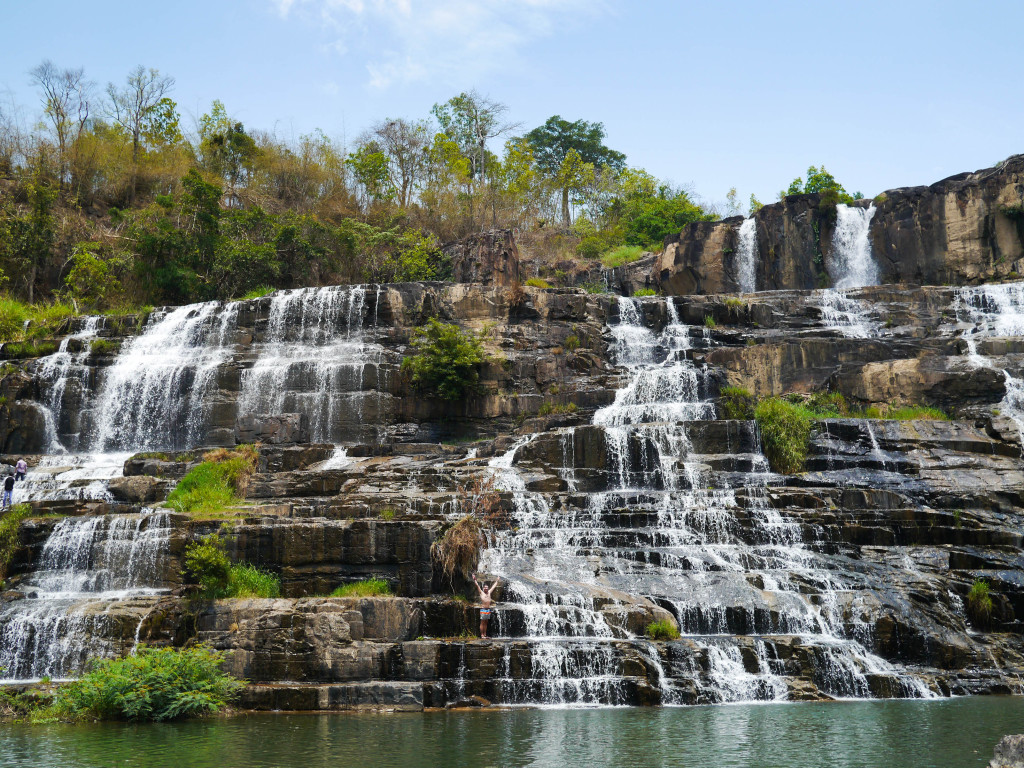 how rad is that? can you see mr. d solo up on the falls?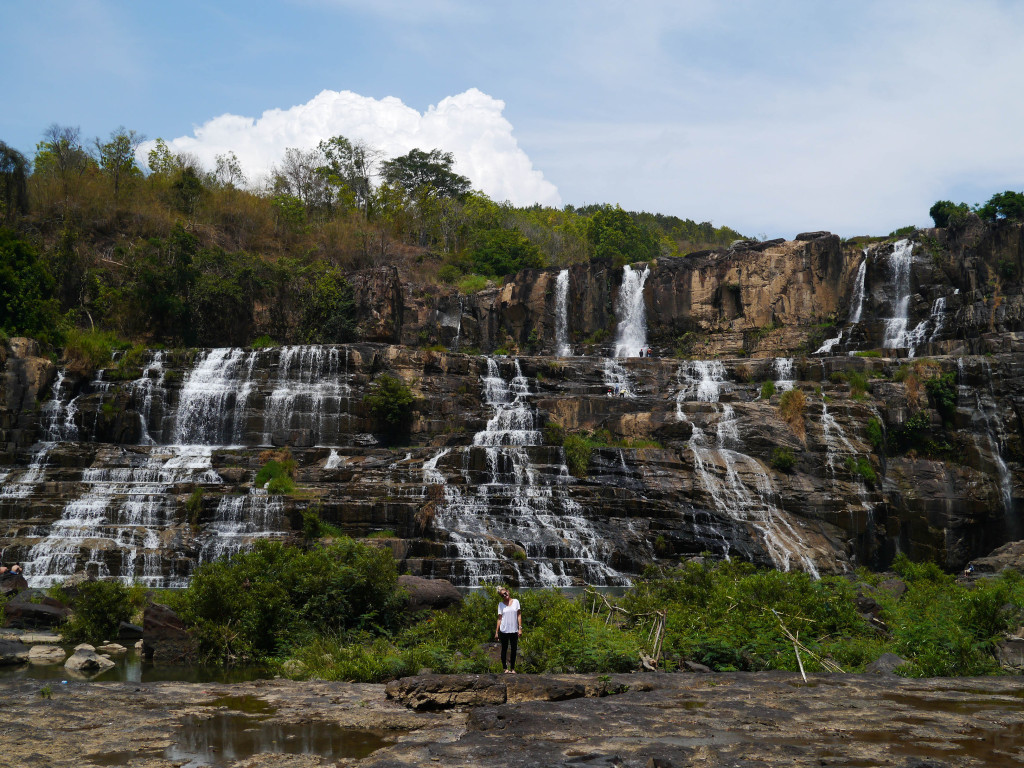 i wasn't up for a swim that day (anticipating a wet ride back, i was good on water).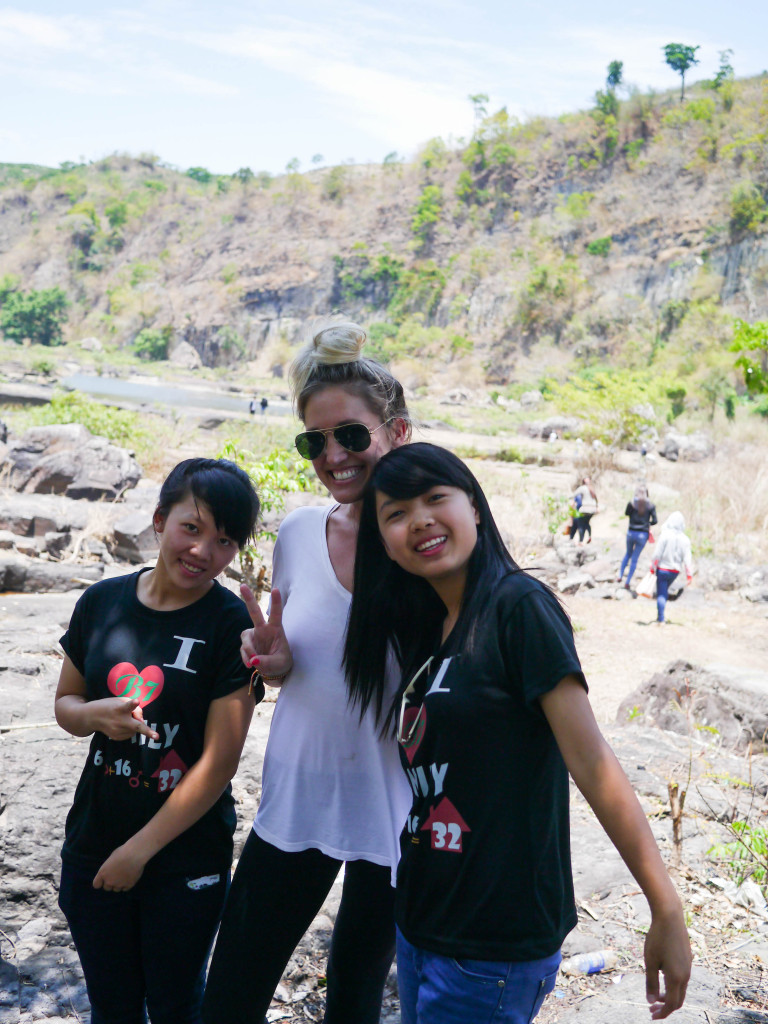 i made friends with the girls who were also non-swimmers.

after d's swim, we looked at the sky and decided it was time to hit the road. about 10-minutes into our 1-hour ride the drizzle started, so we pulled over and put our ponchos on. within minutes we were riding in a full-blown downpour that never let up. we were squinting, laughing and praying we were going in the right direction. every once in a while, danny would yell back, "you all right?" and i'd say, "yup! can you see?" and he'd yell back, "kinda, yeah."

the second we pulled into town we drove straight to Bingo's Pizza to warm up with a pie & beer. 

cold, but dry-ish. thank goodness for those cartoon printed ponchos.
—
while we were in dalat we'd signed up for a 3-day motorbike tour to the coast. we'd load up our bags on the back of the bike and ride for 3-days and 2-nights through the national park and vietnam's beautiful central highlands. despite really wanting to do it, the weather forecast was 100% thunderstorms for the entire next week and after the 1-hour ride in the pelting rain we decided 3 wet days would quickly turn from fun to miserable and cancelled :(