From Ho Chi Minh City we took a 7-hour bus ride to the mountain town of Dalat ("7" seems to be our lucky number for bus ride hours). When we left HCMC the weather was almost unbearably hot (97F + 60% humidity) so we welcomed the idea of cooler mountain weather. And that's exactly what we got.
Upon our arrival late evening, it was raining in Dalat and had us digging for the pants and jackets we'd tucked away months ago.
The next day, we woke up to a blue skies view from our room and the sun was shining so we rented a motorbike and started with brunch. Just as we were finishing up our eggs we noticed the angry clouds rolling in, but didn't think too much of it and decided to continue with our day.

Whoops.
As we traveled further from our hotel, the rain started to drizzle and then within minutes it was a full blown thunderstorm that quickly turned to hail. We turned around and got home as quickly (and safely) as we could and sprinted into our guesthouse lobby where the owner was waiting with the door open and a towel. We were soaking wet and cold.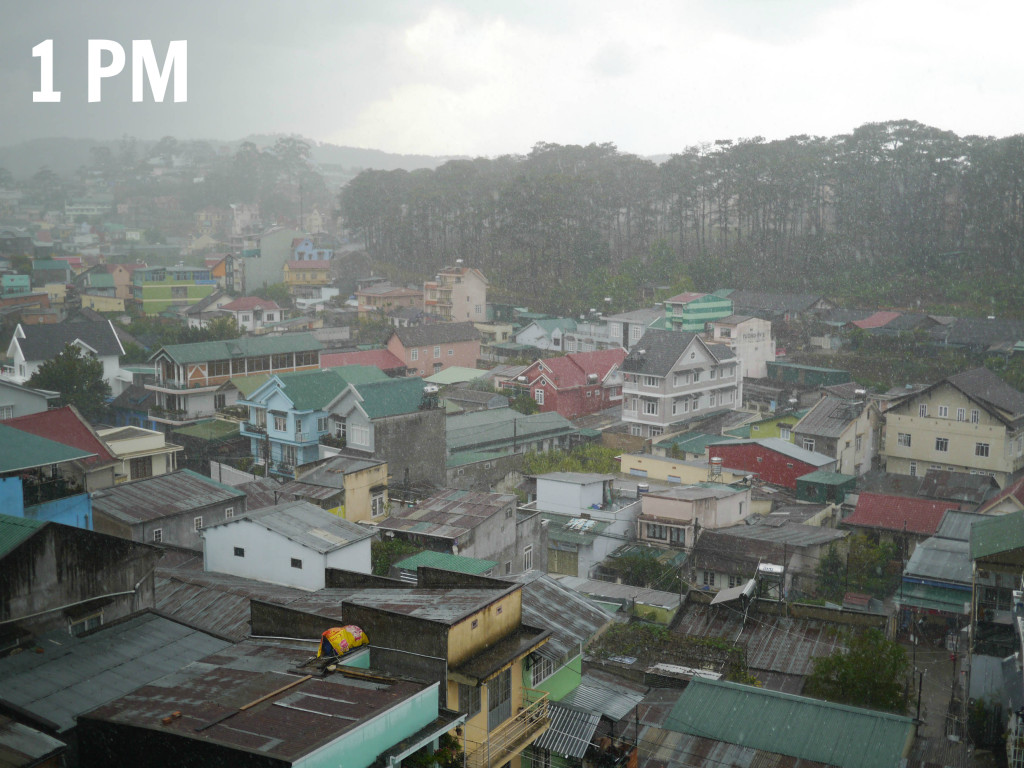 we were drenched after less than 10-minutes of riding in the rain. i'm better off than d since he's my human shield on the bike. and of course this was the day he decided to wear his new custom made shirt (colby forced him to) and then BAM – caught in a hailstorm.
i, being a woman, wrapped myself in a towel and got a cup of hot tea while Danny stripped down to his underwear and went for a splash in the "ice rain" as everyone else was calling it. He was so excited to finally have some rain!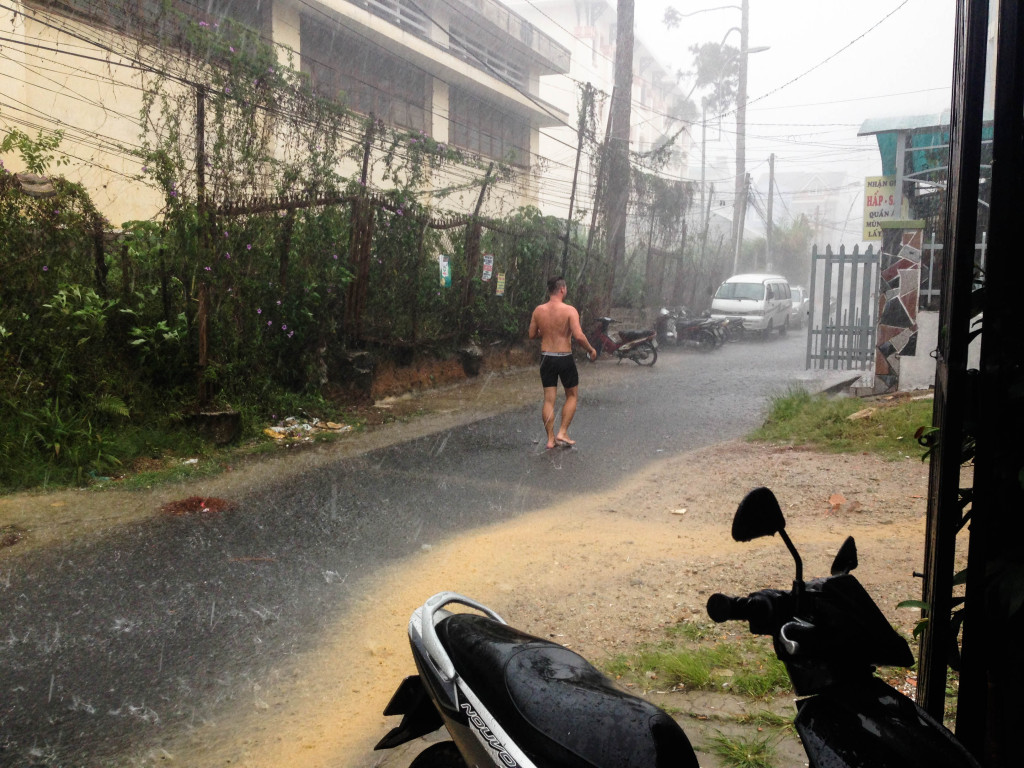 The funniest moment was when Danny took his shirt off in the lobby and the owner grabbed his hairy chest and made a growling noise! We were all dying laughing at this crazy gringo running through the streets of Vietnam.
—-
All four days in Dalat it was the same story: morning sunshine and then 1pm thunderstorms until a clear late afternoon and then evening drizzles. So each day we made it a point to get up and do/see the things we wanted to and anticipate an afternoon siesta inside. One rainy afternoon we ate pizza delivery in bed and watched Surf's Up (a must watch for kids and parents – we absolutely loved it).
—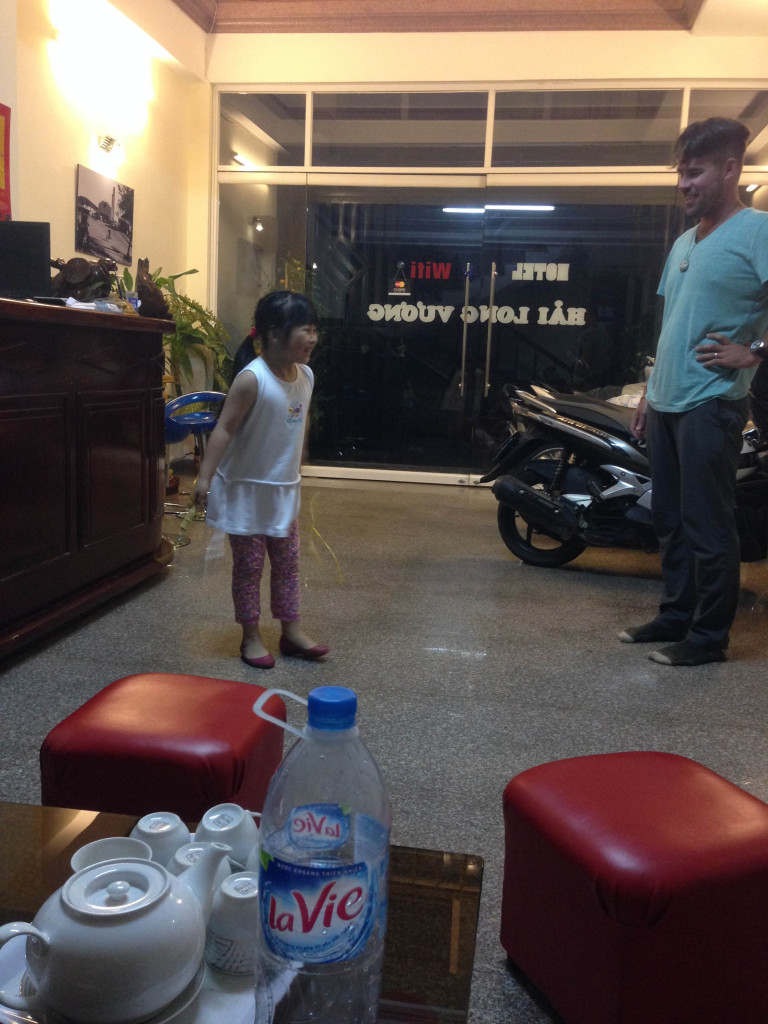 hot tea in the lobby of our guesthouse. danny was fast friends with the owner's daughter and played a lot of jumprope in the lobby while we waited for the rain to pass.