our first night in dalat we grabbed an umbrella and set off for a comfort food meal. we found V's Cafe and sat down just minutes before the live music started. the acoustic guitar, sax and guitar were the perfect soundtrack for a drizzly night in a mountain town. we ate, we drank vang dalat wine and sang along to the tunes.
it was one of those nights/moments that makes you all warm and fuzzy. i think we both got a little emotional sitting in that foreign tiny restaurant with familiar music playing. music lovers, it was really fun for us to have a live performance from musicians who you could tell really loved jamming out.

this is Mr. T on the sax all the way from saigon (how he was introduced). Mr. T rocked the house.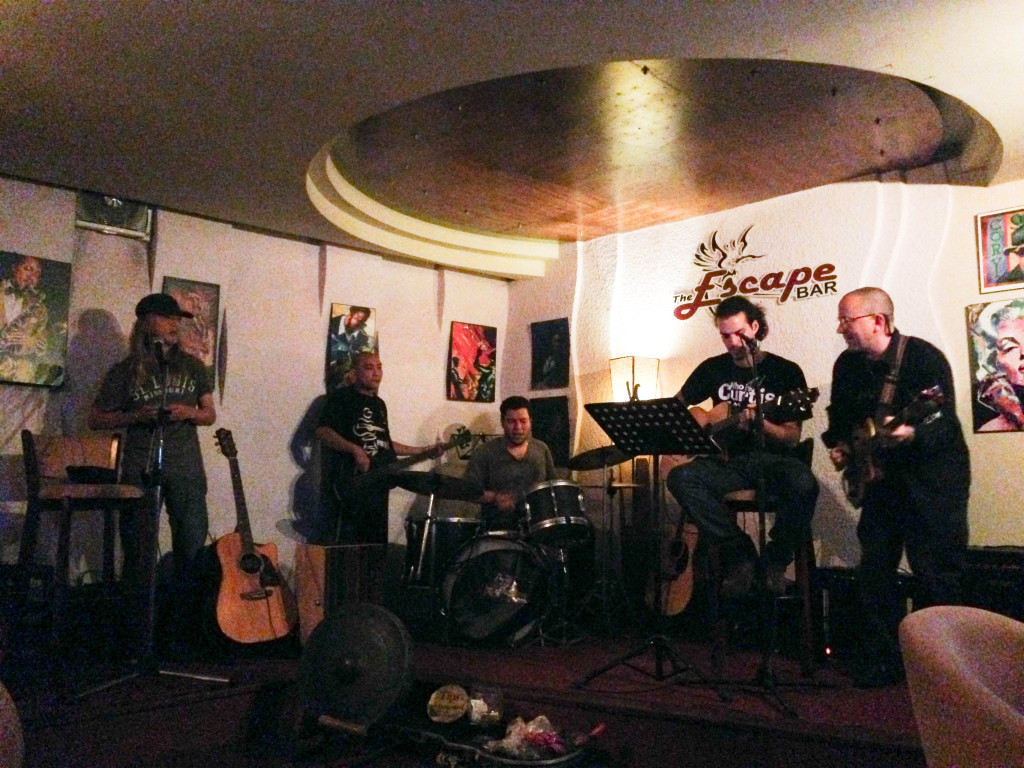 total groupies, we ended up following the band from V's to their next gig at The Escape Bar. it was all good… until it got super weird. let's just say that some of the band members had a few too many shots, were hijacking the sets and the tension was palpable.