the little big top tent for phare, the cambodian circus.
it's organization that trains cambodian students in a variety of performing arts skills.
we were happy to support the cause and have a ridiculously different – and fun – night out.

camped out by a fan at the top of the big top. it's hot & humid, people.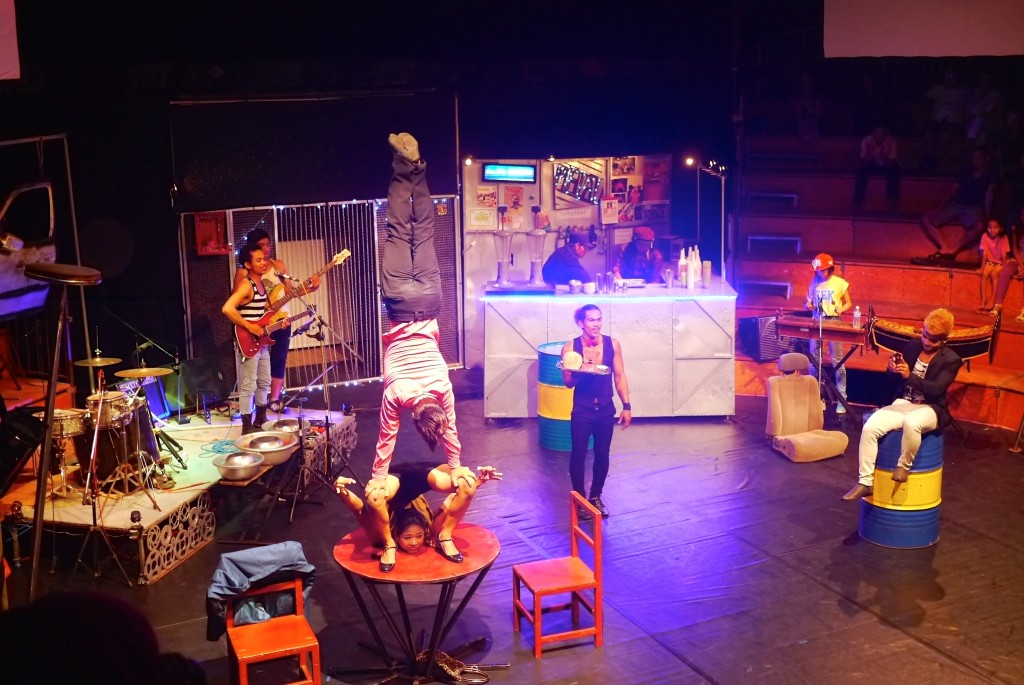 live band. theatrical performances. and um, the girl on the table.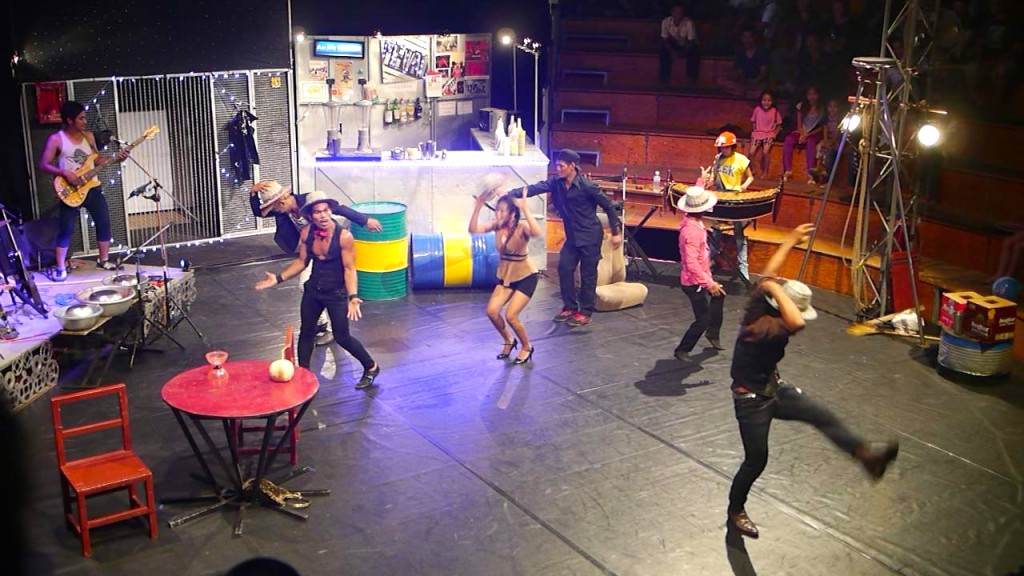 lots of singing & dancing.


and a little gay loving (actually, kind of a lot of homosexual innuendoes).


i gasped and freaked out at more than one of their tricks.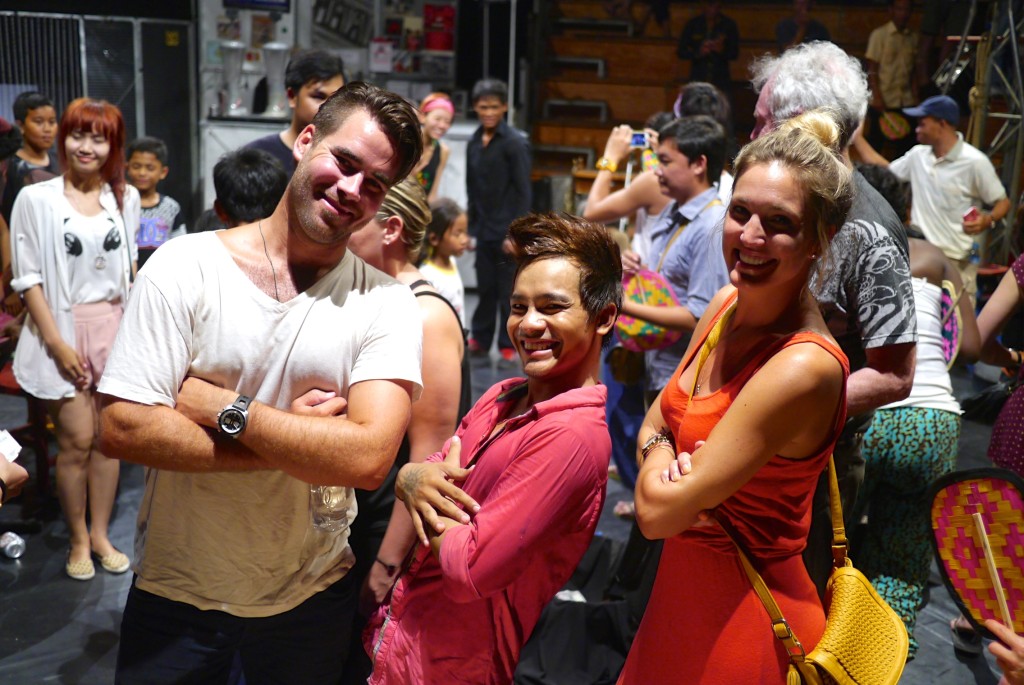 just posing with one of the star performers.

afterwards, we rode bikes around siem reap in the drizzling rain.
danny did cycling circus tricks of his own. passerby's in tuk tuks cheered him on.
it was a hell of a fun night in siem reap.
if you find yourself in northern cambodia,
we highly recommended both ecstatic pizza & phare, the cambodian circus.
—-