after three bliss filled nights at The Landing Point Boutique Hotel, we wanted to stay another, but all nine rooms were completely booked. so, danny hopped on agoda (a fantastic hotel resource) and booked a last minute rate for Petit Boutique Villa & Spa (here). after a quick tuk tuk ride, we arrived and were handed a delicious smoothie welcome drink and told to sit down. within minutes, broken english was kinda sort explaining to us that we weren't going to stay at this hotel, but another hotel just down the street. "it's new, it's bigger and better for you." eh, okay, but we really like this hotel that we booked. the lady was super sweet and with it just being one night, it wasn't worth a fuss so we smiled, said okay and loaded up in another tuk tuk and headed down to their new sister property – Petit TEMPLE Boutique Villa & Spa (here). upon arrival, we were greeted with another fruit shake and checked into temple themed hotel.
the change was worth the laughs alone. we literally felt like we were staying in a disneyland tomb raider ride. the over-the-top cheesy theme was tacky, but really fun for a night in the temple land of angkor wat. we had three headed snake fountains in our pool, terrible sponge painting and crazy temple architecture everywhere. our room ended up being pretty sweet – right off the pool with a private sitting area – which we later found out runs for upwards of $300/night! what?!
the hotel was lovely, the breakfast menu was super tasty and true to cambodian standards, the staff were fantastic.

the view out of our room's window directly onto our private patio & pool.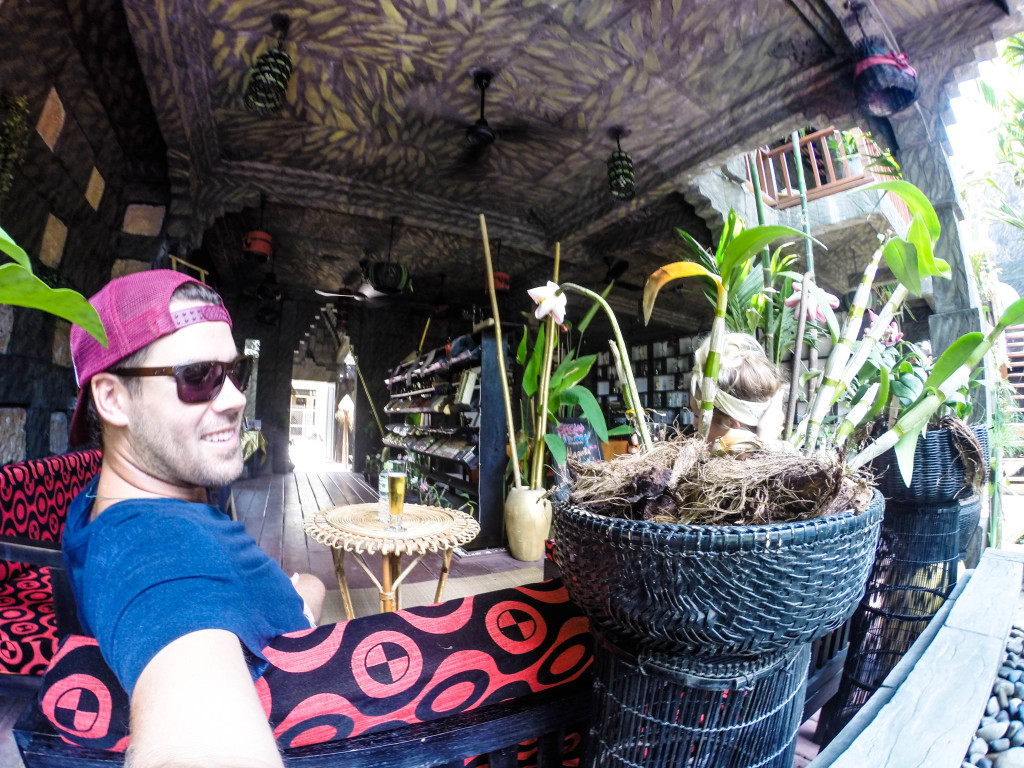 trying to capture some of the cheese factor on film – harder than you'd think.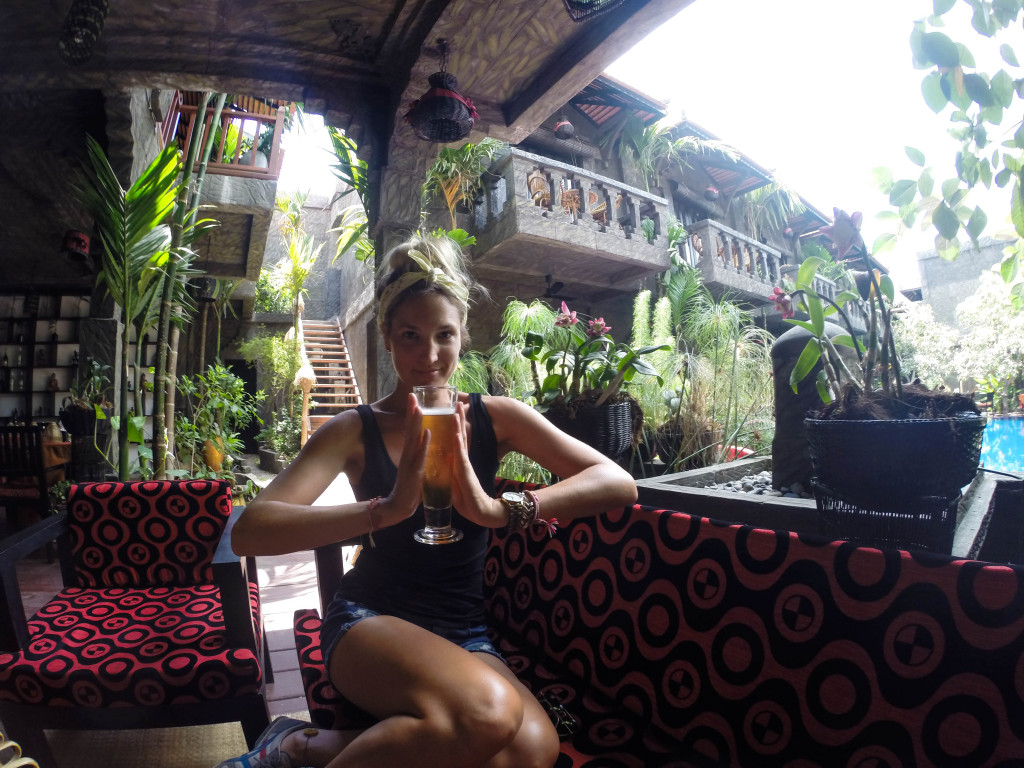 ooohhh… very scary fountain!


our shower head. for real.