when we're asked about our favorite stops, siem reap will definitely be on the list. with angkor wat just outside of the city, siem reap is a mandatory stop for all cambodia-bound travelers, but even without the famed temples the city is deserving of time on any cambodian itinerary.
our first stop after our island vacation, siem reap had big shoes to fill – and it did. with its french influenced restaurants, cafes and endless options for pool villa hotels, siem reap is a holiday destination in itself. a mix of new with the old plus the most warm welcome from every local we met, it was a favorite place for sure.
if we'd have visited siem reap earlier in our trip, there's no doubt we would have gotten "stuck" there similar to how we did in luang prabang. in fact, many of the expats we met have ended up extending their siem reap stays for weeks, months and in some cases, years. we spent four days and nights exploring and without a doubt will be back someday. 
the ting's siem reap tip list 
: stay at landing point villa hotel (buy 2 nights, get 1 free)
:take long afternoon swims to cool off from the sticky heat
: ride cruisers and wander around the little city streets & waterways
: act like a local & take an afternoon snooze in a hammock
: buy a ticket to phare, the cambodian circus
: if you're an adult, go to ecstatic pizza and enjoy the evening
: book a bike tour of angkor wat with grasshopper adventures
: wander around pub street and drink 50-cent draft beers with backpackers
: try "fish amok" at any a local cambodian restaurant
: spend an afternoon cruising rice fields and villages via a quad
: belly up to the bar at hive for a wrap & chat with clayton, the australian owner
: get your western pizza, subs & cha chi lala cheese dip fix at Belmiro's. tell Tyler we say hello.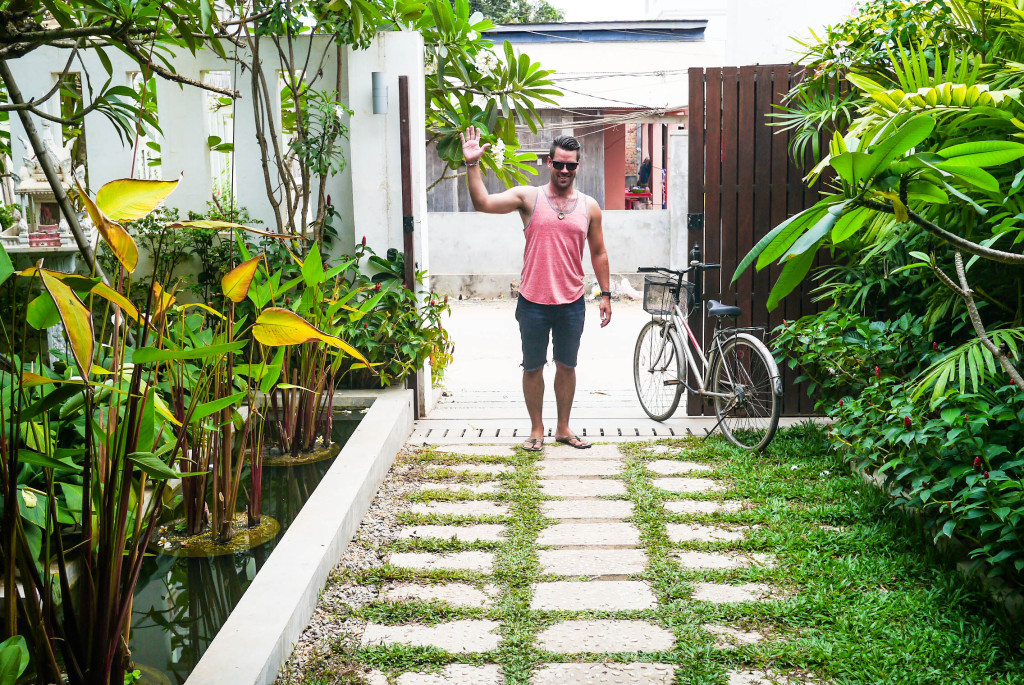 we stayed at Landing Point Villa Hotel, which was just outside of the main city center and absolutely wonderful. hospitality was fantastic, we had bikes to ride, a pool to swim in, delicious breakfast and my favorite room yet.


our cozy room & back patio.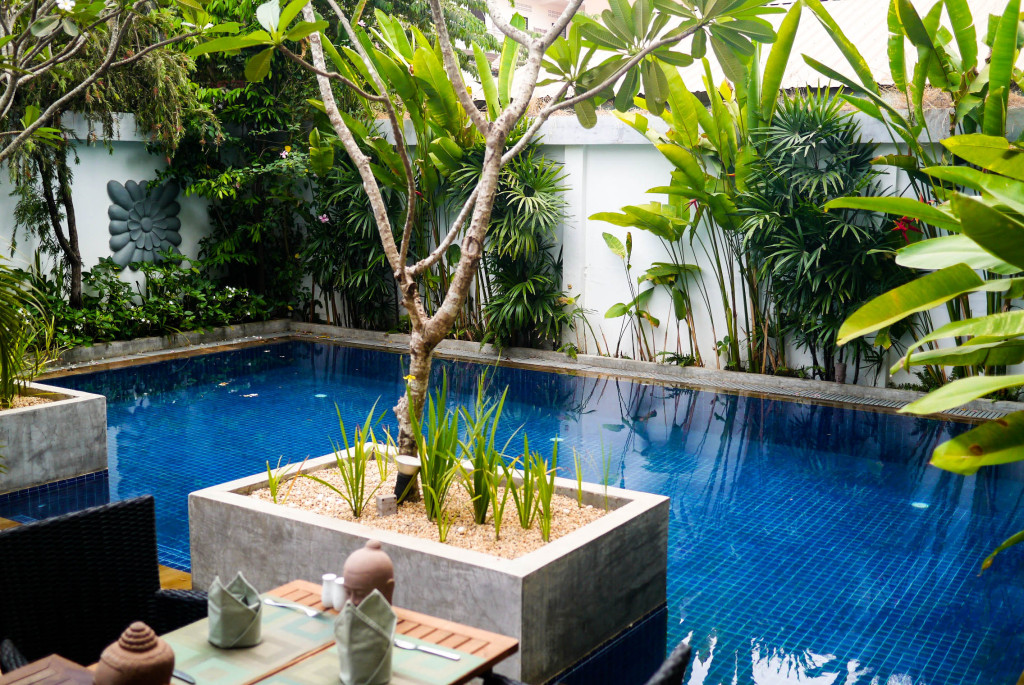 each morning, we'd take our breakfast poolside.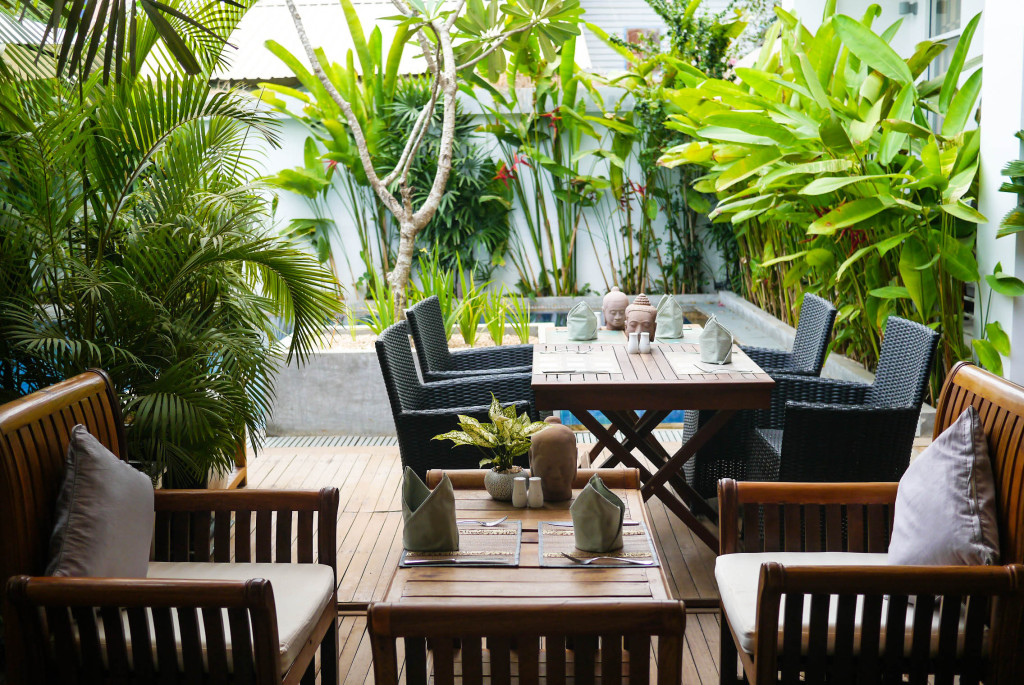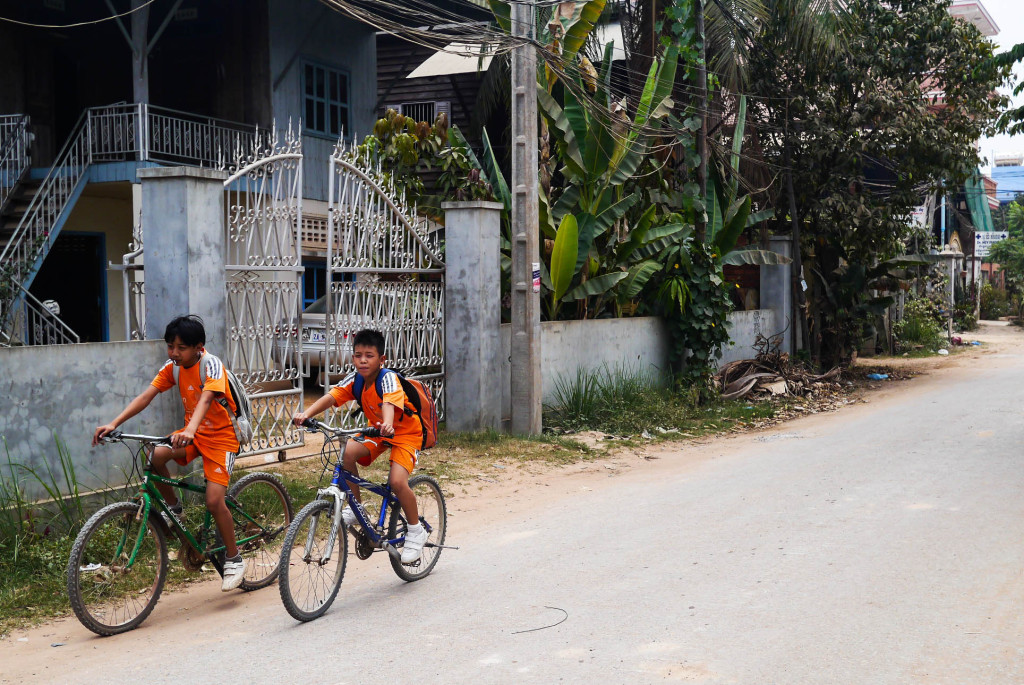 the little kids are always riding the biggest bikes. the cambodian kids were the best – always huge smiles & big waves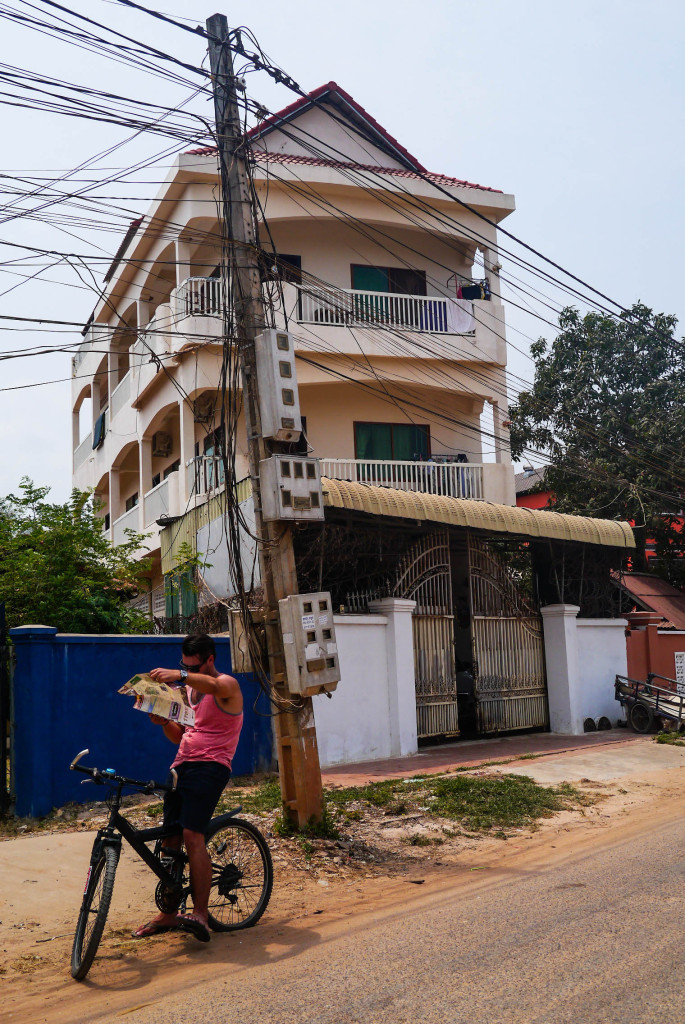 mr. maps trying to get us to our next destination. maps in asia are a hot-button with ting.


wandering the backroads of siem reap.


danny and i have this inside joke that i'm not going to try and explain. but what if this was your house and each time you gave directions to someone, you just told people, "the blue house… yup, yup, you'll know. it's the blue house on the left." i mean, for real? and see that little security guard peeking out of the gate? ha! must be some very fancy residents.


in siem reap there are rivers and bridges and lovely european-style tree lined streets everywhere.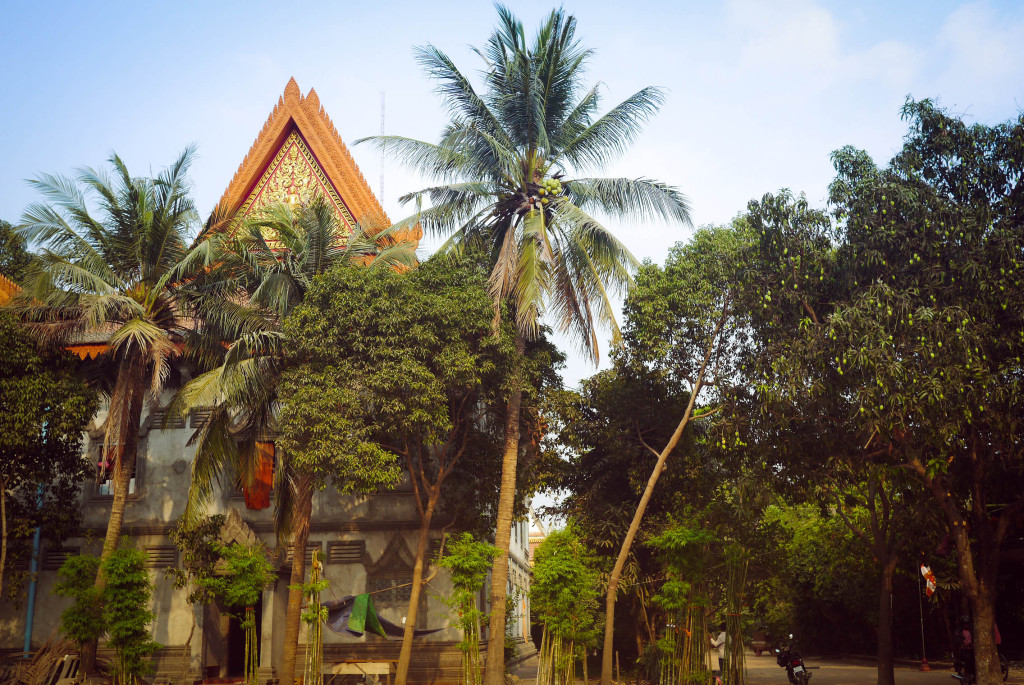 <—- OR —->


street snacks. it's impossible to go hungry in asia. food is everywhere.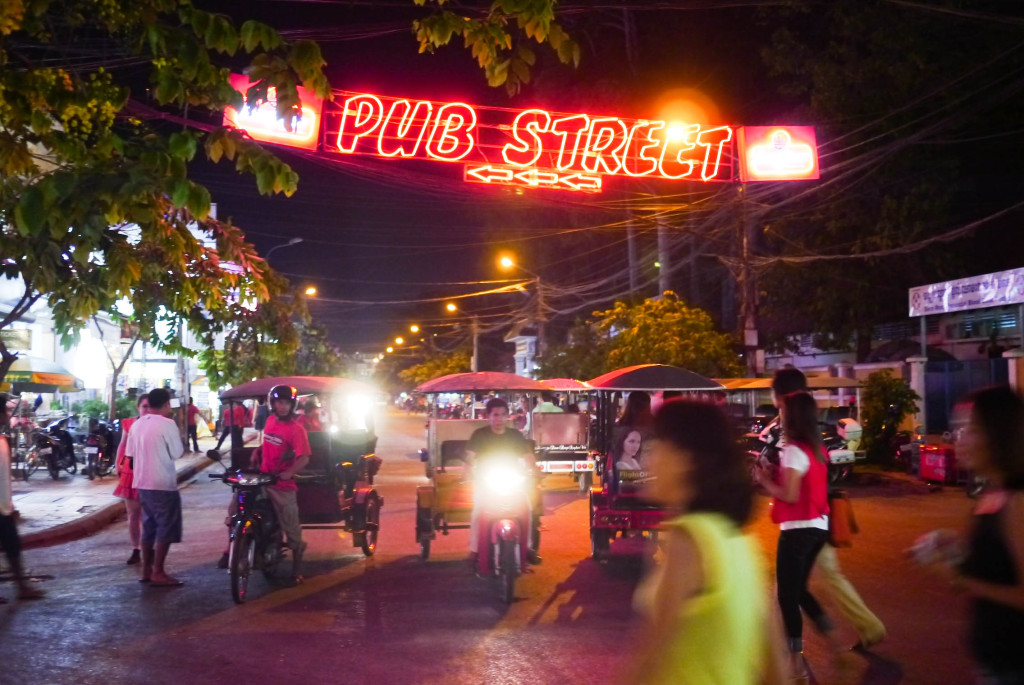 siem reap's "famous" pub street. this area of town turns into a "walking street" at night with hundreds of bars, restaurants and shopping galore. insanely touristy, but super fun and also convenient for a night out on the town – especially since draft beers will only put you back 50-cents.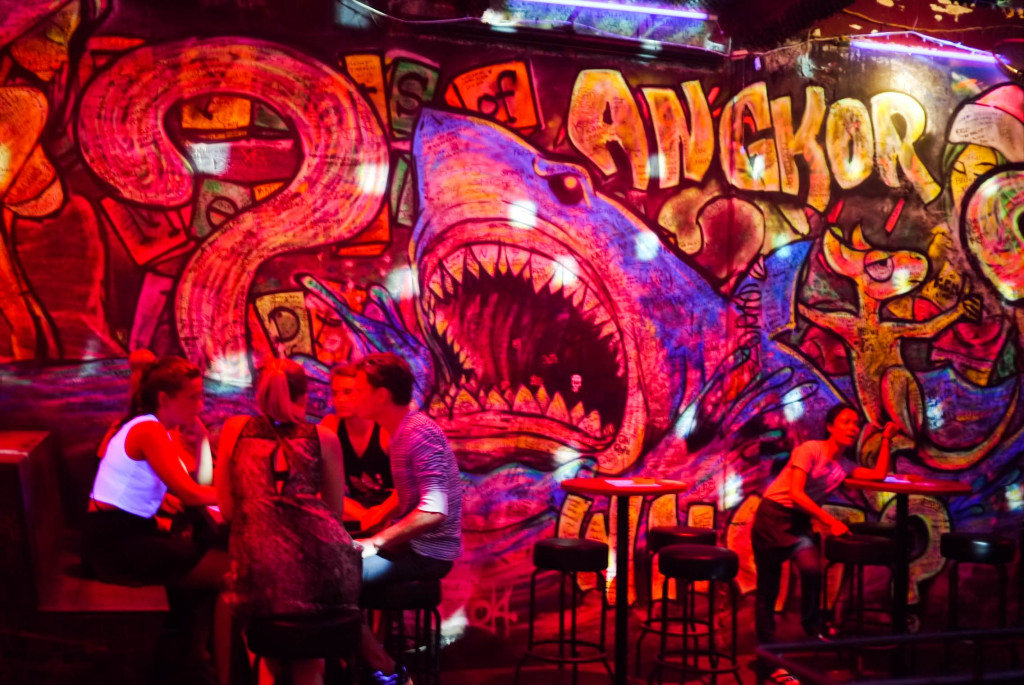 this bar: angkor what?!


cambodia = land of hammocks. they're more widely used than chairs. everyone & everywhere there are people in hammocks.


"can i get a tuk tuk," song we sing (a la, can i get a what what).
ting loaded up and off to our next destination.