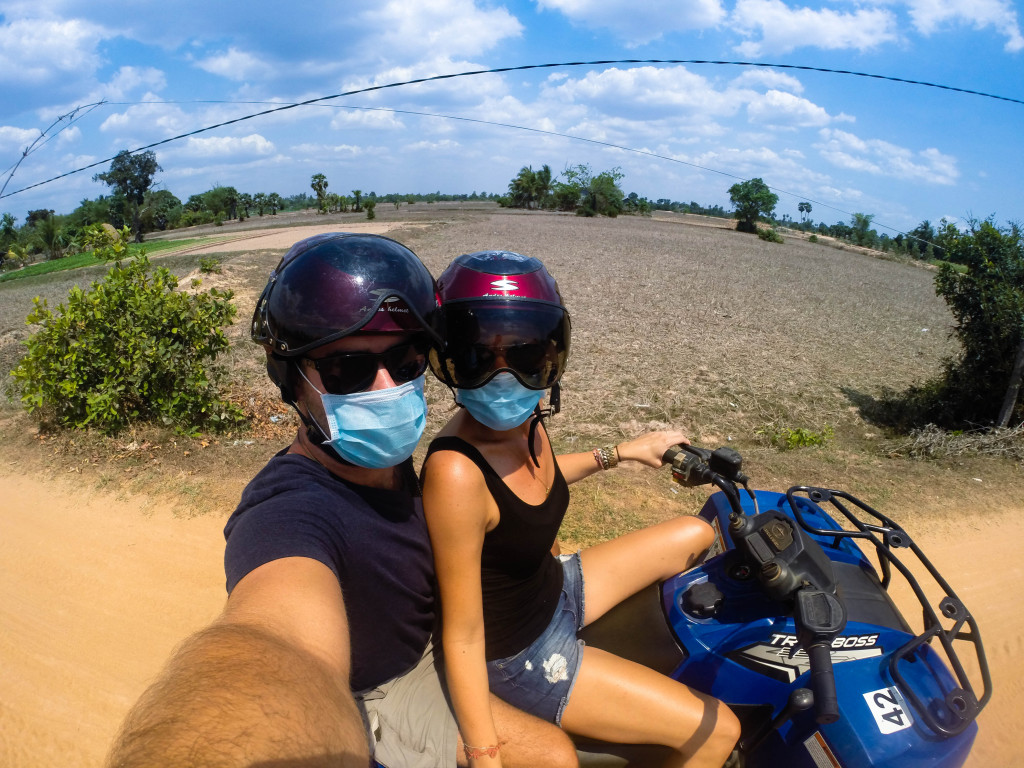 Siem Reap was our first stop in Cambodia. And just like it's neighbors Thailand and Laos, we quickly learned that it only took traveling a few kilometers outside the city center to find yourself in rustic villages surrounded by rice paddys.
Unable to rent a motorbike to explore (Siem Reap has strict rules against tourists on motorbikes), we opted for a quad adventure and ended up with a private guide for a three-hour ride through the gorgeous Cambodian countryside. It was a nice change of pace – especially for Ting who got to chill out as passenger for once. My first quad-driving experience (I think), I got brave – quick.
If you go, we used Quad Adventure Cambodia Tours and had a great experience.
Some quick facts about the country of Cambodia (cited):
: Cambodia is one & a half times the size of England (roughly the same are of Oklahoma)
: Cambodia's population is around 15 million, 90% is Khmer
: The average annual income is just $610USD per capita, putting Cambodia among the world's poorest countries
We were blown away by the pristine beauty of Cambodia's countryside. It was one picture-perfect moment after another. Village children riding bikes too big for them, animals relaxing in the shade, rice paddy fields, thatch-roofed homes surrounded by palm trees. We loved it.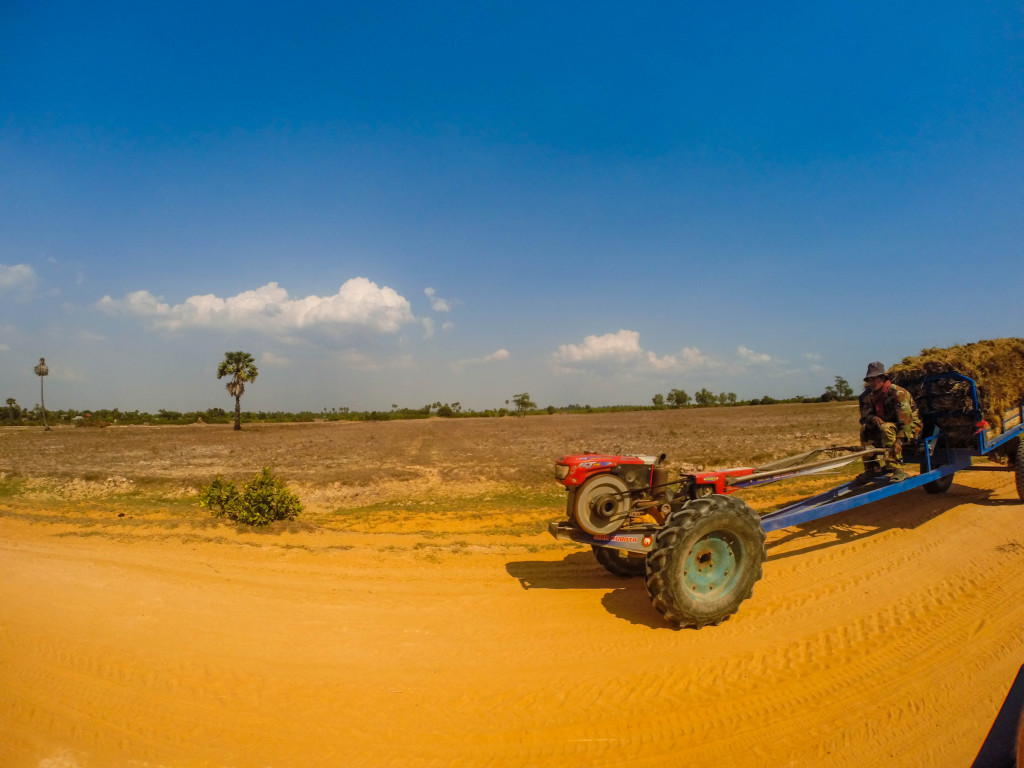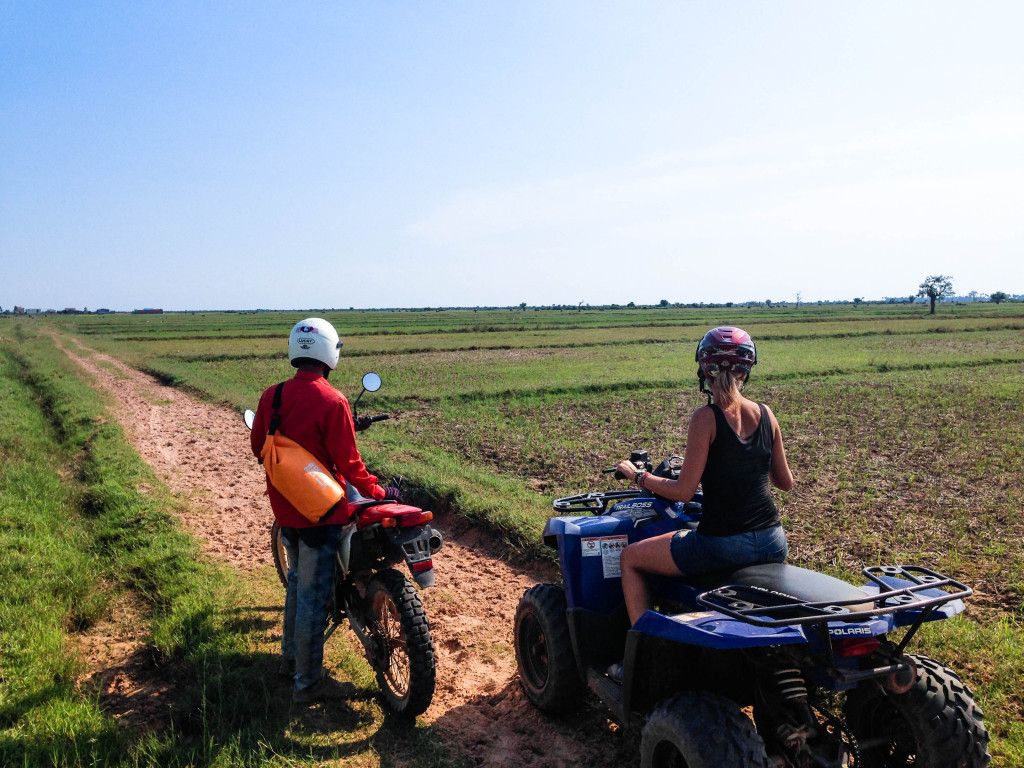 our guide took us on a detour through the rice fields and showed us how rice is harvested.
all photos taken on our trusty GoPro Hero 3+ camera