when going to hoi an, you have to decide if you want to stay a) in the town, b) in the country/riverside or c) on the beach. typically, the beach, is the obvious choice for us, but based on research and reviews we decided to stay exactly halfway between the town and the beach – on the river. it ended up being the perfect choice and best of all worlds.
we stayed at the Hoi An Riverside Bamboo Resort and can't recommend it enough. beautiful pool on the river, large spacious rooms and a tasty complimentary breakfast buffet. each day, we'd hop on the hotel's beach cruisers and explore another part of town.

our hotel for four nights – the hoi an riverside bamboo resort.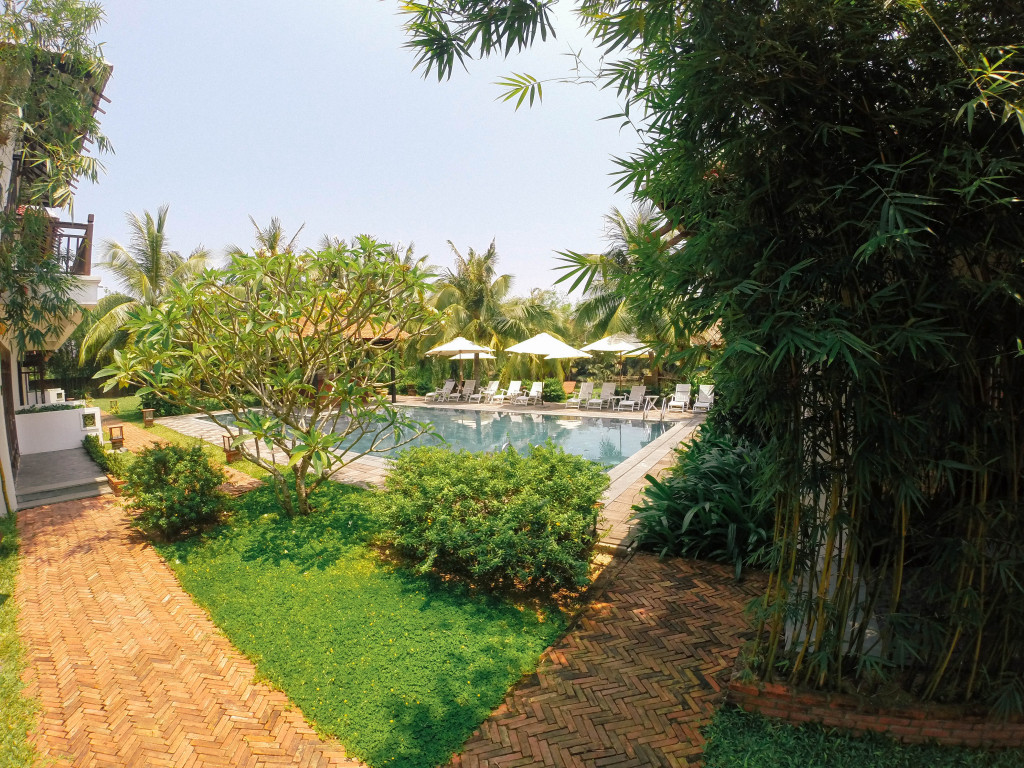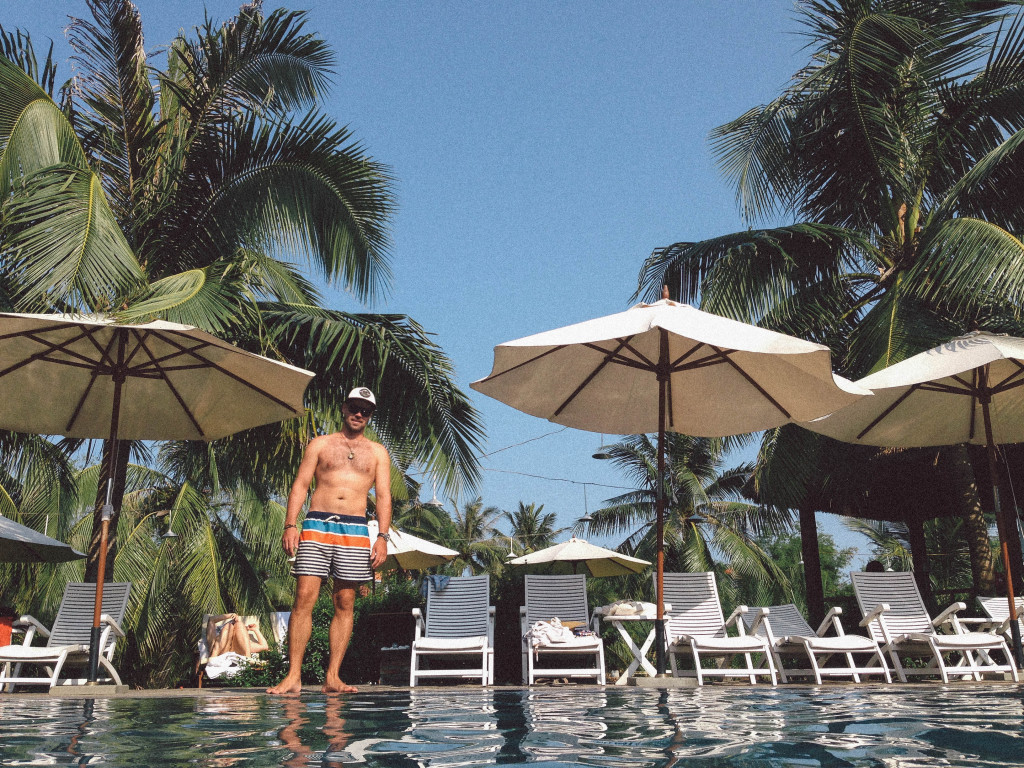 arriving here after our ride on the Futa was exactly what we needed.


being a breakfast creep. morning iced coffee by the river.

 
one morning we decided to see what the hoi an beach was all about. quite frankly, we weren't very impressed which solidified our decision to stay on the river in town.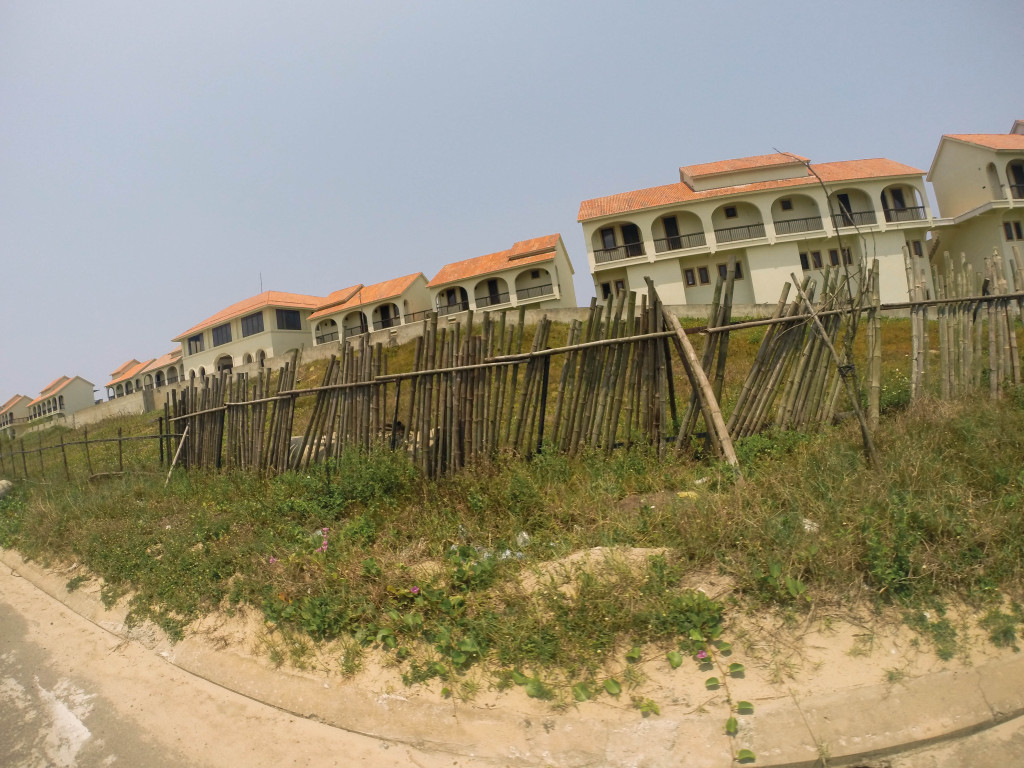 along the beach are deserted developments everywhere. 


nice, but nothing to write home about.


me on the end chair… a spot where each beach vendor would come sit down and stay for 5 minutes while trying to get us to buy crap.