we were surprised by how big cambodia's capital was. situated on a river, phnom penh was a proper big city with high rises, busy streets and plenty to do and see. we spent four days and three nights exploring the capital before catching a 7-hour bus ride across the border of vietnam.
one of the oddest things in cambodia is that they accept a blend of their currency (Riel) and US dollars (no coins) – in fact, they prefer $USD. so much of the pricing on menus and in shops was $USD but you could pay with a mix of riel and dollars (4000 riel = $1 USD). i found receiving change in a mix of currencies to be super confusing, but danny managed it just fine. we haven't used $USD since we left. on one hand, it made it very clear how inexpensive everything was, but on the other it made the spending feel real vs. monopoly like traveling money sometimes feels (to me).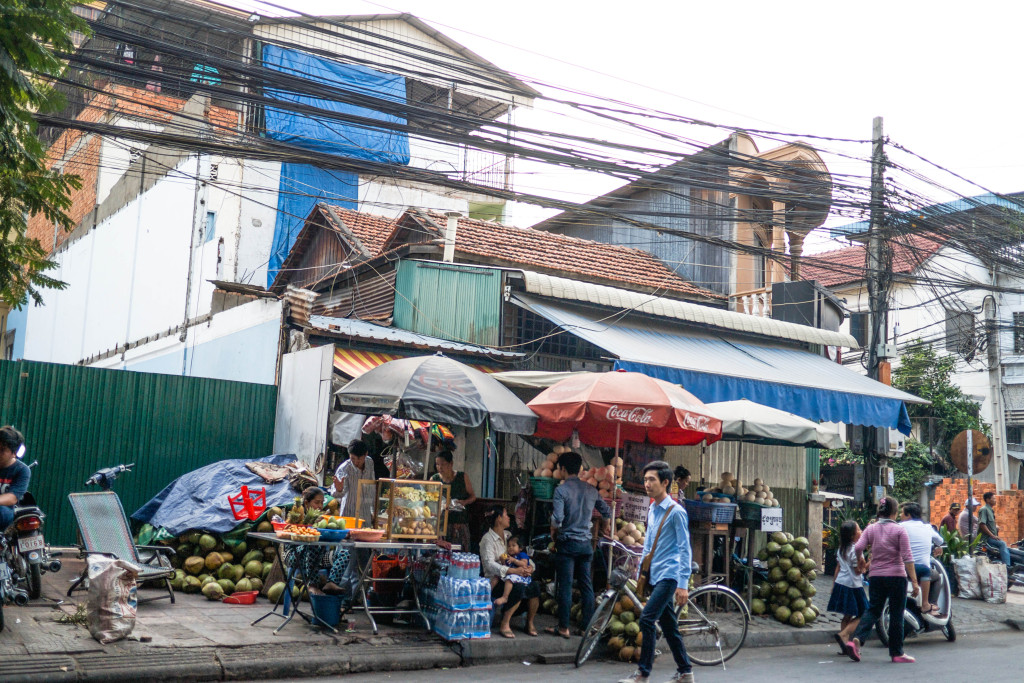 a very common street scene: local vendors vs grocery stores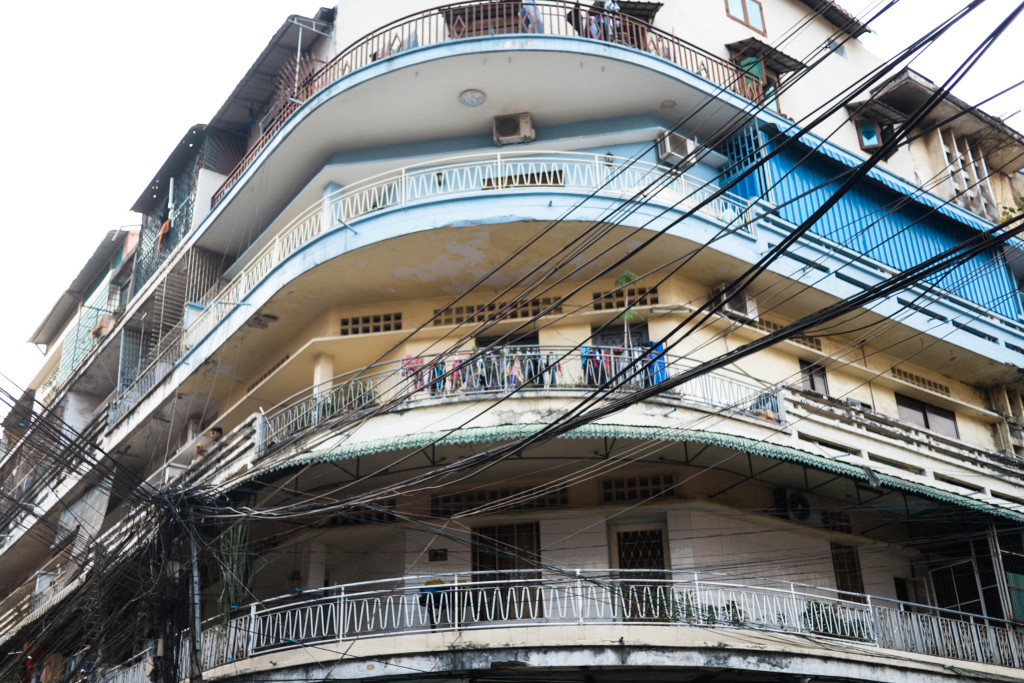 much of the architecture has a french / european influence from back when the french controlled cambodia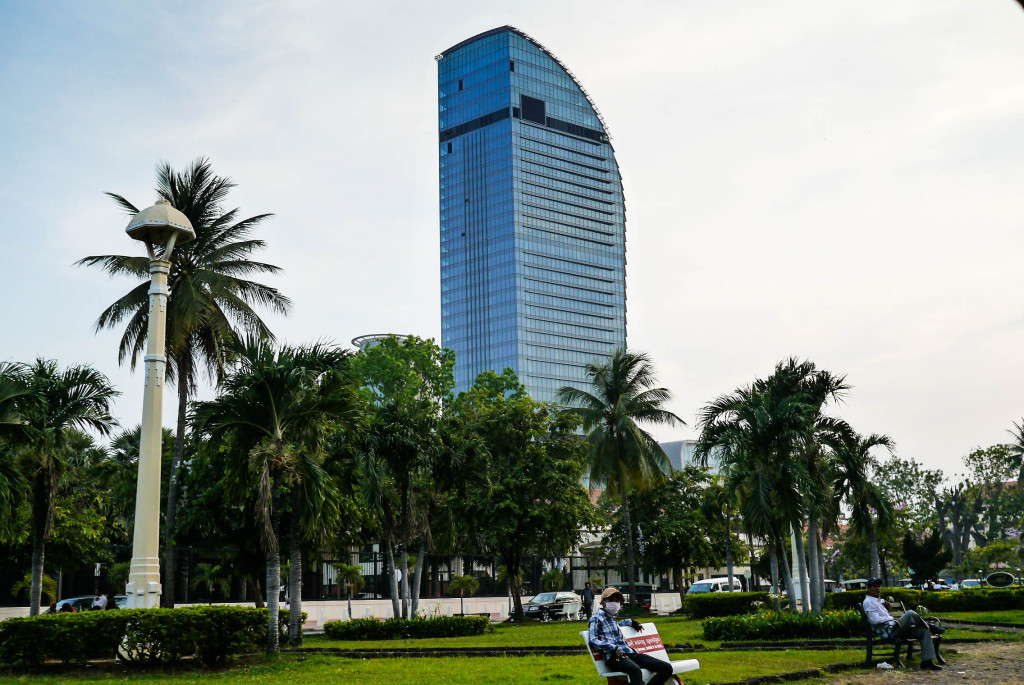 ha! this building totally looks like "the viad" in downtown phoenix where i worked for 4 years and now we live just a block from the iconic high rise. it def caught our attention.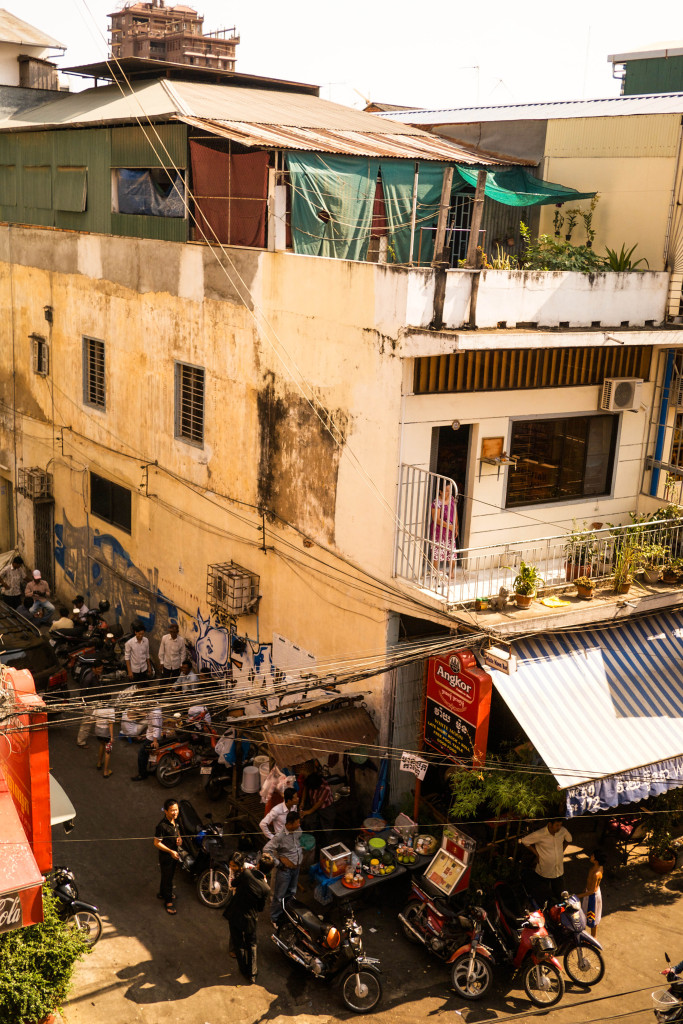 view from our hanky panky hotel room window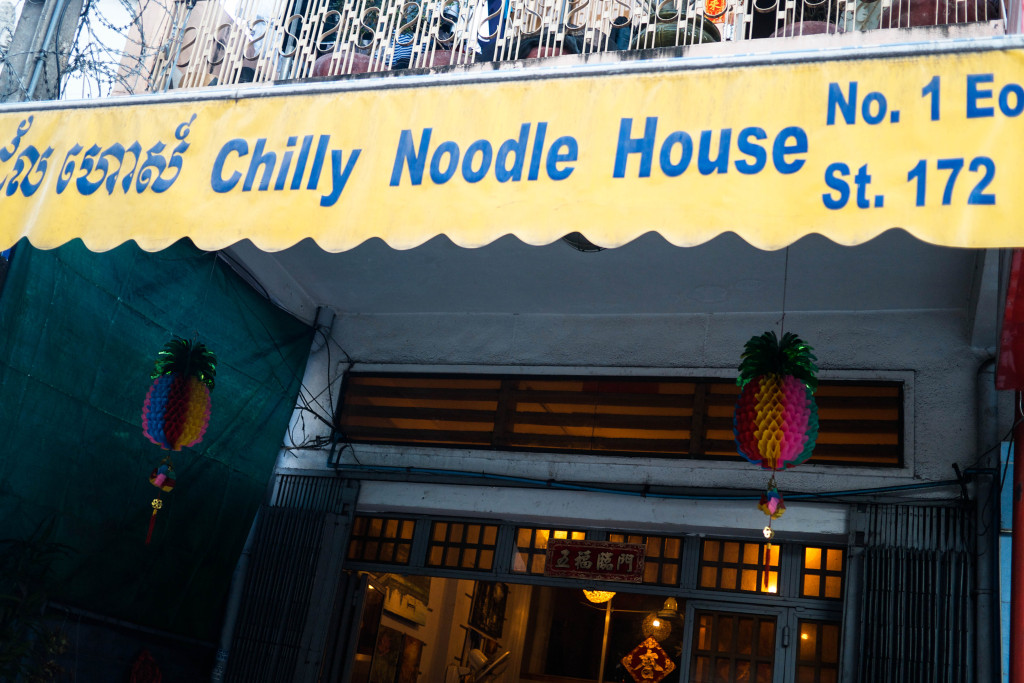 sooo…. are the noodles cold or spicy?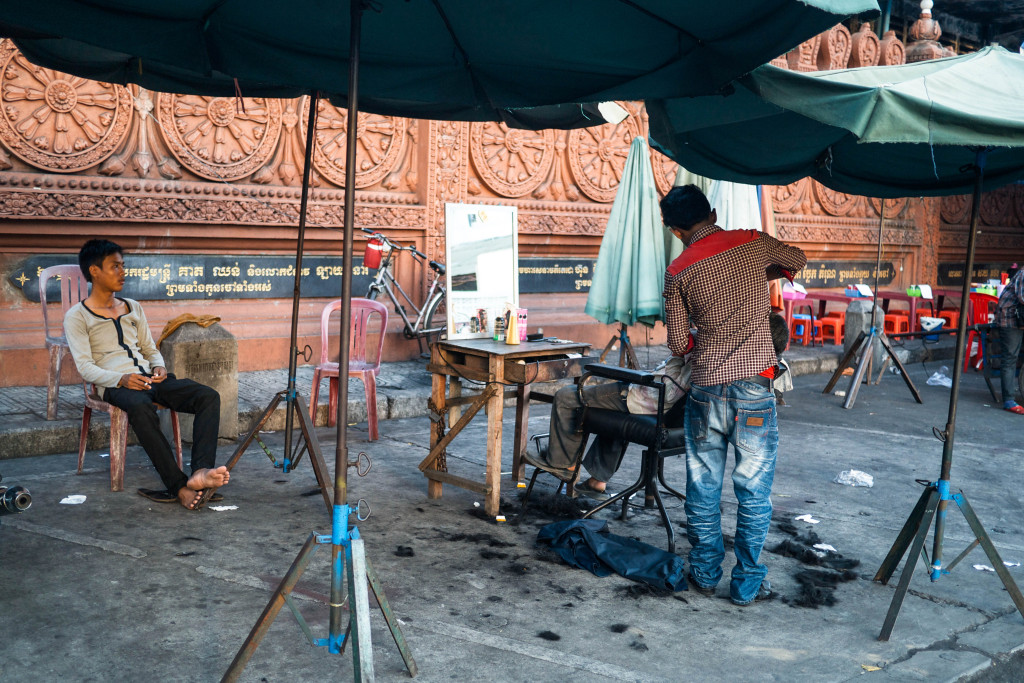 streetside haircuts. duh.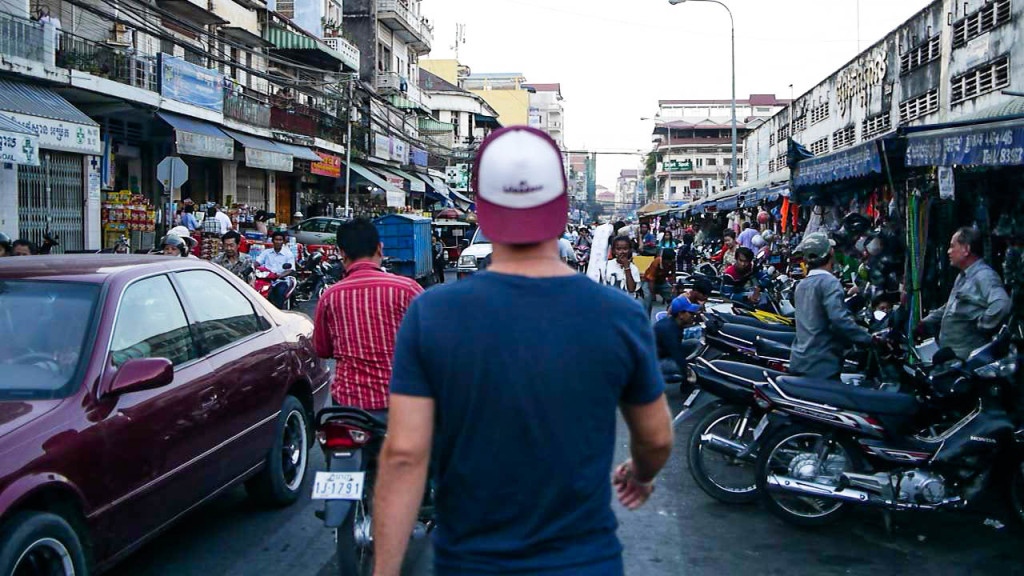 the cyclo, a common form of transportation in cambodia. some of the poorest earners are cyclo bike peddlers.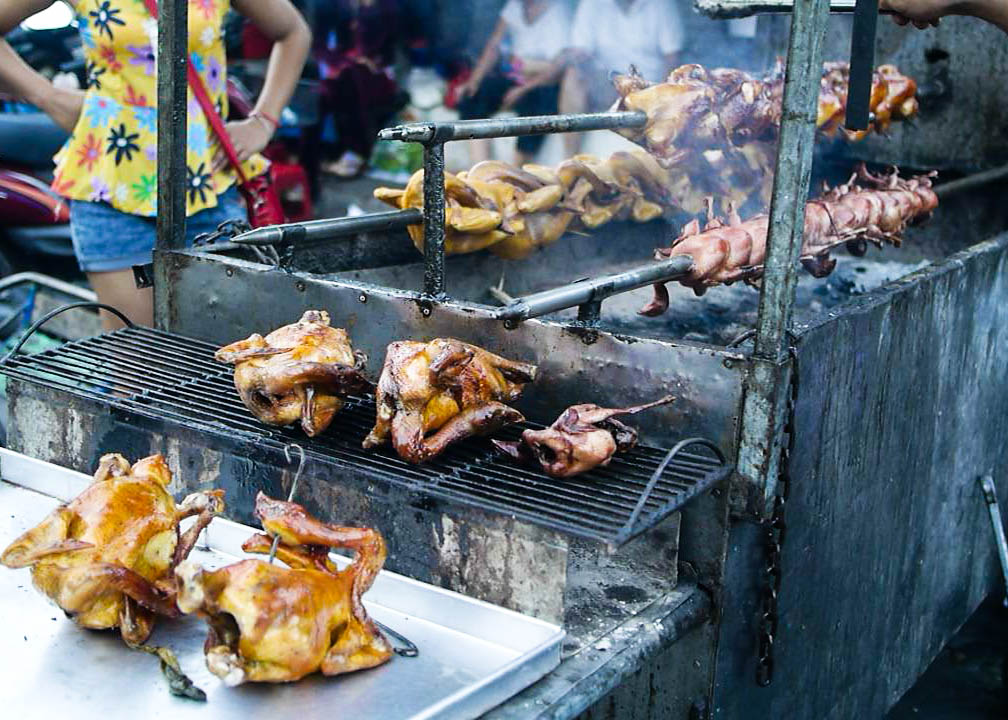 cambodian street food. the grilled chicken just wasn't as good as in thailand. sorry, cambodia.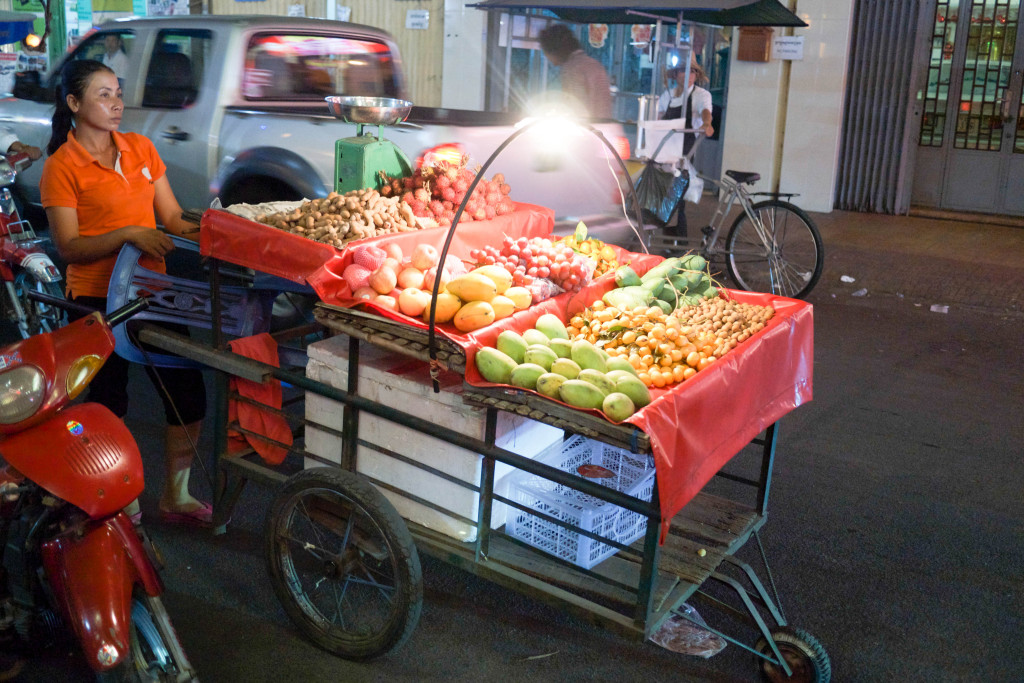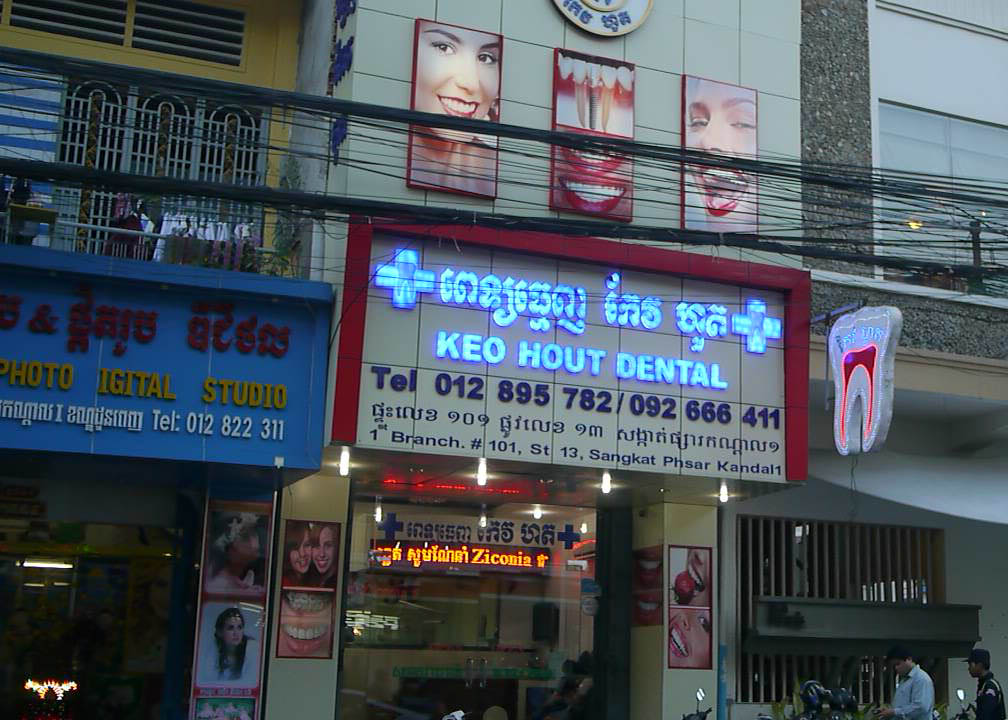 we must have seen 100 dental places. they all have giant light-up tooth statues in front of the building.