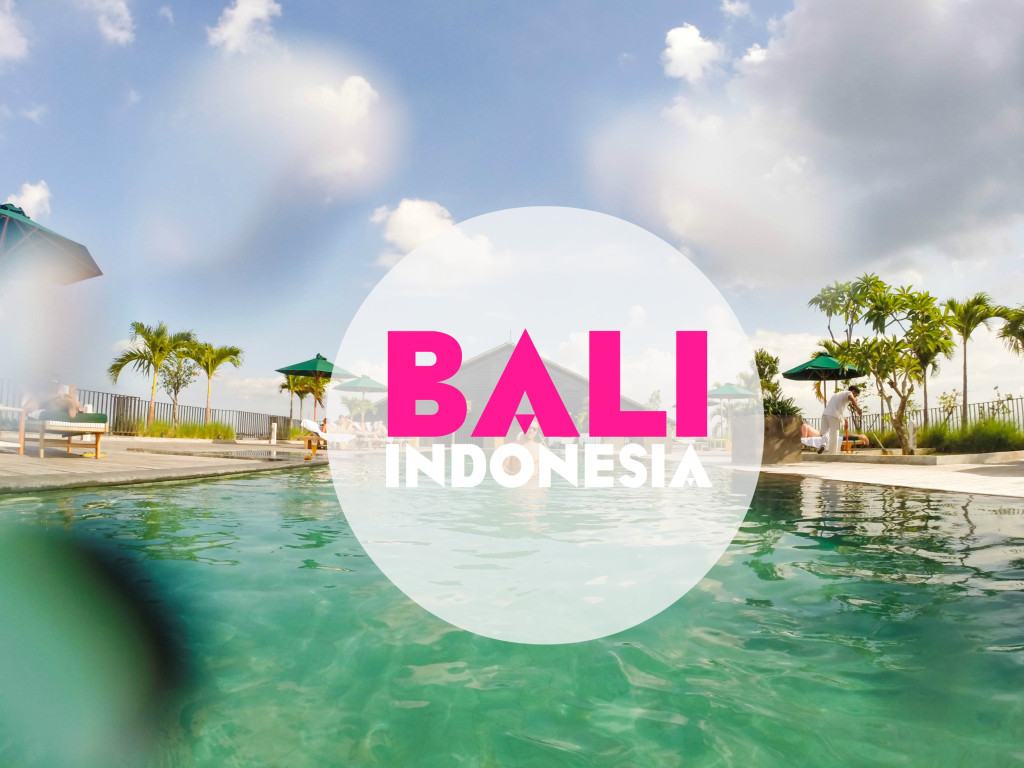 One of Indonesia's 7,000 islands, Bali is undoubtedly the most popular among tourists and has been developed accordingly. While it may look like a blip in the ocean from above, Bali is one of the biggest islands we've been to and has a variety of areas to visit depending on your tastes.
This was one of the toughest places for me to plan. I wasn't sure what to expect in each area, and just wanted someone to tell us where to go. I didn't want to spend all our time in Bali exploring and figuring things out by trail and error. I wanted to go on vacation and maximize Bali! Luckily, we had a few friends come to the rescue with amazing Bali tips that were exactly what we needed.
Based on those guides and our time on the island, here's our version of a basic Bali Guide.
kuta
Australian spring breakers, four-story clubs and generally pretty club-like scene. We did not go to Kuta, but this is its rep and based on driving through it, we concur. Note: Kuta Beach is supposedly one of the prettiest on the island.
seminyak
The hip, trendy little sister of Kuta for a crowd of all ages. Endless options for trendy western restaurants & cafes, bars and shopping as are things like Valium, Xanax and magic mushrooms being slung from fanny packs on every street corner. While a strip of Seminyak lines the coast, most everything else is inland making it more of a resort-style vacation that people go for. That, and the beach clubs like Potato Head and Ku De Ta.
uluwatu
Where the surfers go. A 1+ hour motorbike ride from Seminyak, Uluwatu is a stark contrast to the vibe of Kuta or Seminyak. Beach shacks line rocky cliffs where girls sun themselves while surfers catch big waves. Beaches includes: Padang Padang, Bingin, Balangan "Big Wave", Blue Point, Dreamland and more. Quite honestly, the beaches are more for surfing than sunning or swimming.
nusa dua
From what we hear, the Eastern side of the island boasts prettier beaches, but they're dominated by big name resorts, all-inclusive offerings and the ultimate on-property vacation goer. Not much of a town, but ideal for those looking for a family vacation or honeymoon spot that has every amenity at their fingertips.
ubud
About 1.5 hours car ride north of Seminyak, Ubud is not on the ocean. It's in the middle of the jungle that's been farmed for rice and coffee. Made popular by "Eat Pray Love" Ubud has rapidly developed over the past 15 years and is now a must-visit destination for earth-loving, yoga-going, relaxation enthusiasts. We were shocked at how big and congested the town was. And it showed with restaurants and handicraft shops all semi-empty and fiercely competing for tourist business. Popular spots in Ubud include Monkey Forest, the Coffee Plantation, Ridge Walk and Volcano.
of course there are many other places to explore in Bali, but these are the top spots and our assessment of them.
Going to Bali? Some things to note.
: Bali is very family friendly! Even the pool clubs had kids everywhere.
: Bali is Indo's only Hindu island, the others are Muslim. Religion is king.
: $25USD Visa fee upon arrival; per person. Be prepared for long lines at customs.
: $20 exit fee upon departure; per person. Must be paid in IDR (200,000/each)
: Just 8-degress from the equator, weather is pretty safe year-round, but try to avoid monsoons. For warm weather and no rain, consider May – July, but be prepared for high heat and crowds.
: You're not really going to Bali for pristine beaches; it's more suited for resort goers & surfers
: Gonna ride a scooter? Get an international driver's license & always wear your helmet + shoes.
: Beware of Bali Belly. We didn't get it, but pretty much everyone else we know did