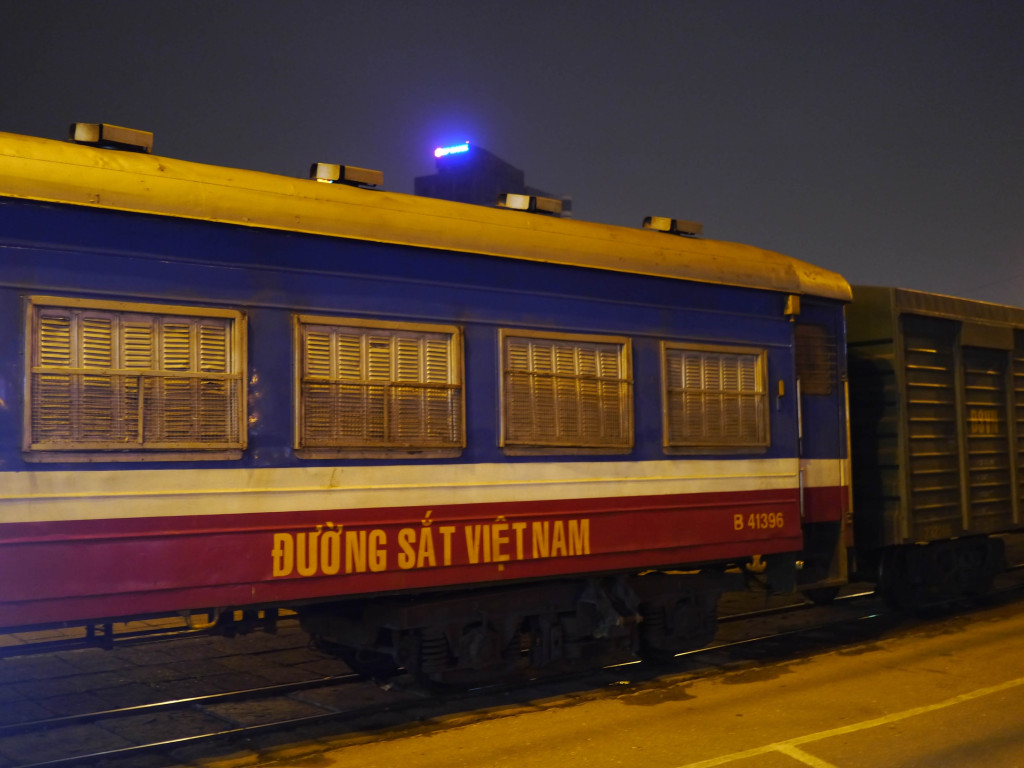 you never really know what you're going to get with the overnight trains. and after surviving our "cozy" ride in india, we felt like we could handle anything. well, if you're planning to travel in Vietnam from Hanoi to Sa Pa (technically train stops in Lao Cai), you're in luck – the overnight trains are super nice! we were so stoked when we boarded our standard sleeper cabin on the King Express ($42 per person/each way). we recommend you book at least a couple of days in advance.
in our cabin, there were only four bunks (meaning you weren't a sardine and could actually sit – not just lay – on your bed), decent mattresses, a bedside table, lamp + plant(!), complimentary bottled water and a door that locked – holy luxury! oh, and did i mention there was a proper bathroom with soap and toilet paper? yowza! each direction, we shared our cabin with two french people and slept just fine for the 8 hour ride.

super basic signs… we were platform #6 at 11:10pm. and yes, things in vietnam get interesting because there's very little that's in english.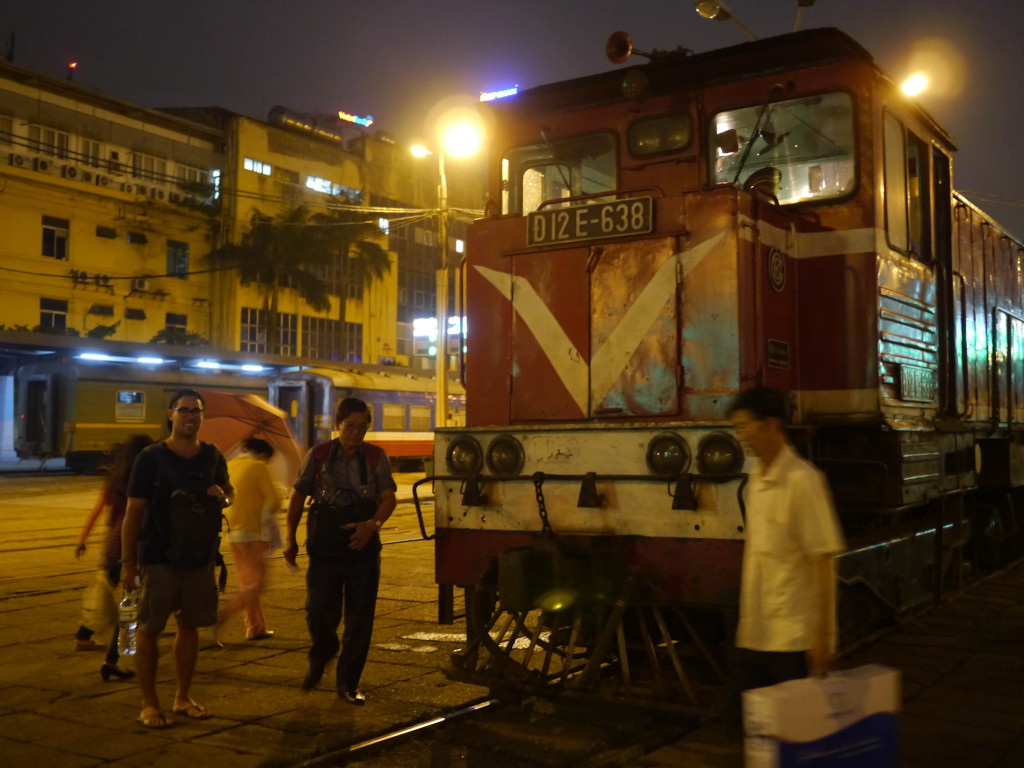 my ting-a-ling getting ready to board our late night ride. this photo's for you, b-joe!


me in my overnight train attire holding my entire life so far in 2014. kinda nuts it's all there on my back.


we always take the provided comforters and use them as extra mattress padding and sleep in our trusty cocoons.


rise & shine! we're pulling into lao cai province.