Sitting up against the border of mainland china, Sa Pa is about as far north as you can get in Vietnam (see on map here). But that's not what attracts visitors. The minute you arrive in the dramatic town of Sa Pa you're fixated on a few things that you've never ever seen.
The Terraced Rice Fields
The entire area is situated in the Hoang Lien Son mountain range and the minority tribes have terraced the steep hillsides to plant, farm and live among the hills. The terraced fields are unlike anything you've ever seen and go on for as far as the eye can see. It's pretty remarkable to think about how tough it would be to farm in those types of angles and conditions, but it's done.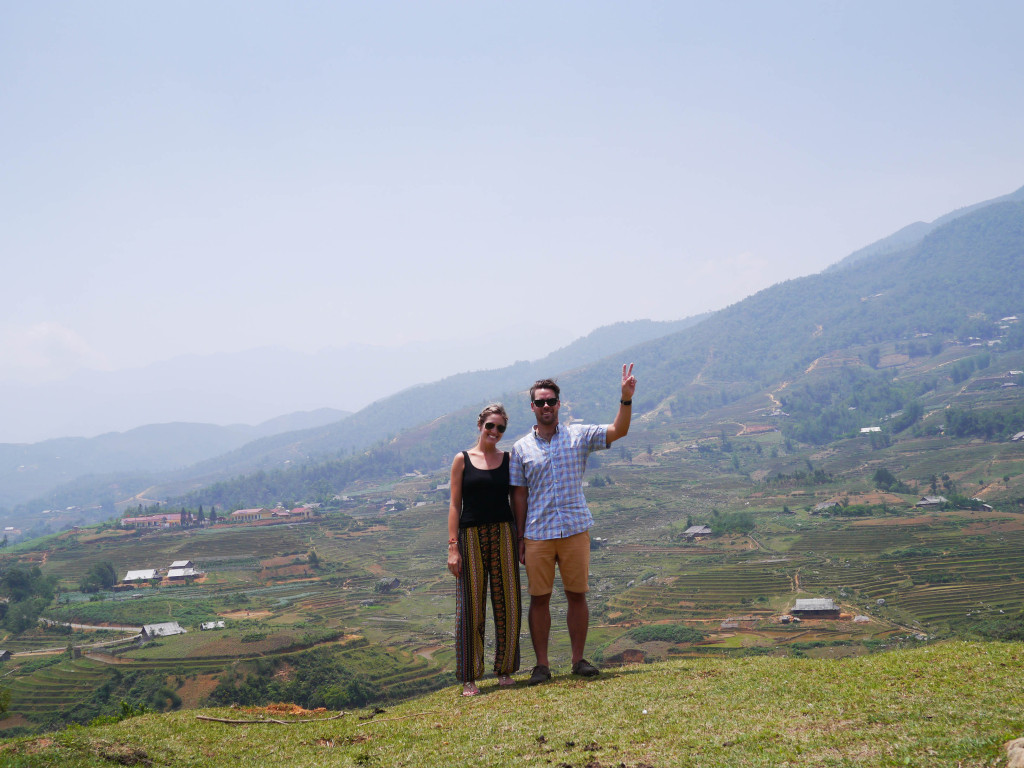 The Minority Tribes

There are two primary ethnic minority tribes roaming around Sa Pa Town – the Black Hmong people and the Red Dao people, each sporting their distinct and authentic handmade tribal gear. It's mostly the women in the town, looking to befriend tourists for tours and to sell their handicrafts.
In the beginning, it's hard not to stare with intrigue. Each of the Hmong women are essentially in the same outfit: brightly embroidered indigo-blue waistcoat skirts, crossbody bags, shin-wraps (like indigo-blue shin guards), sneakers and their looooong black hair pinned up using a single silver comb and a series of clips. Oh, and almost every woman has a baby tied to their back – even the little girls are carrying babies. For more images, Google search: hmong tribe people sapa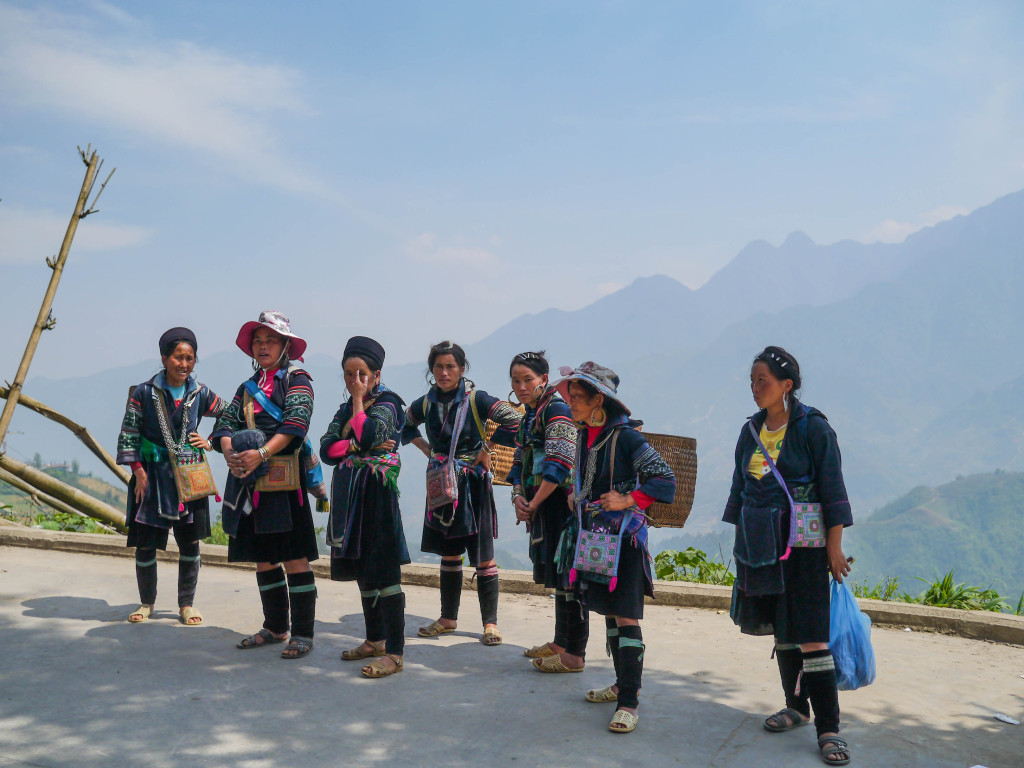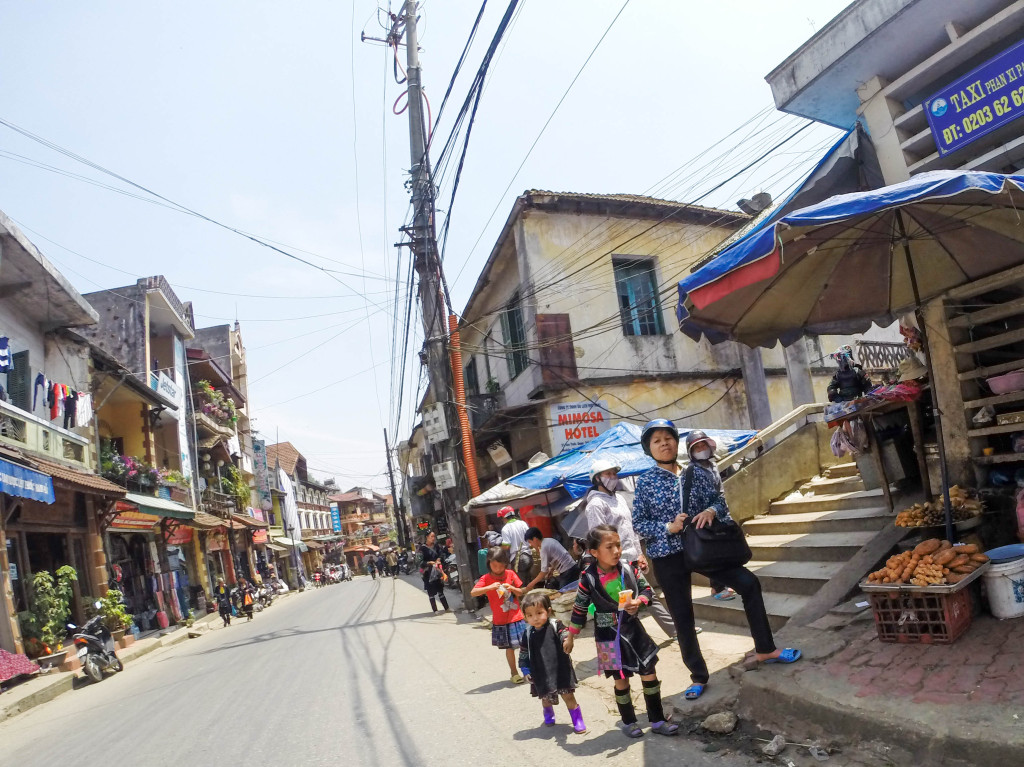 hmong tribe children walking through the streets of sapa town


i bought a beautiful hand stamped copper bracelet from this lovely lady.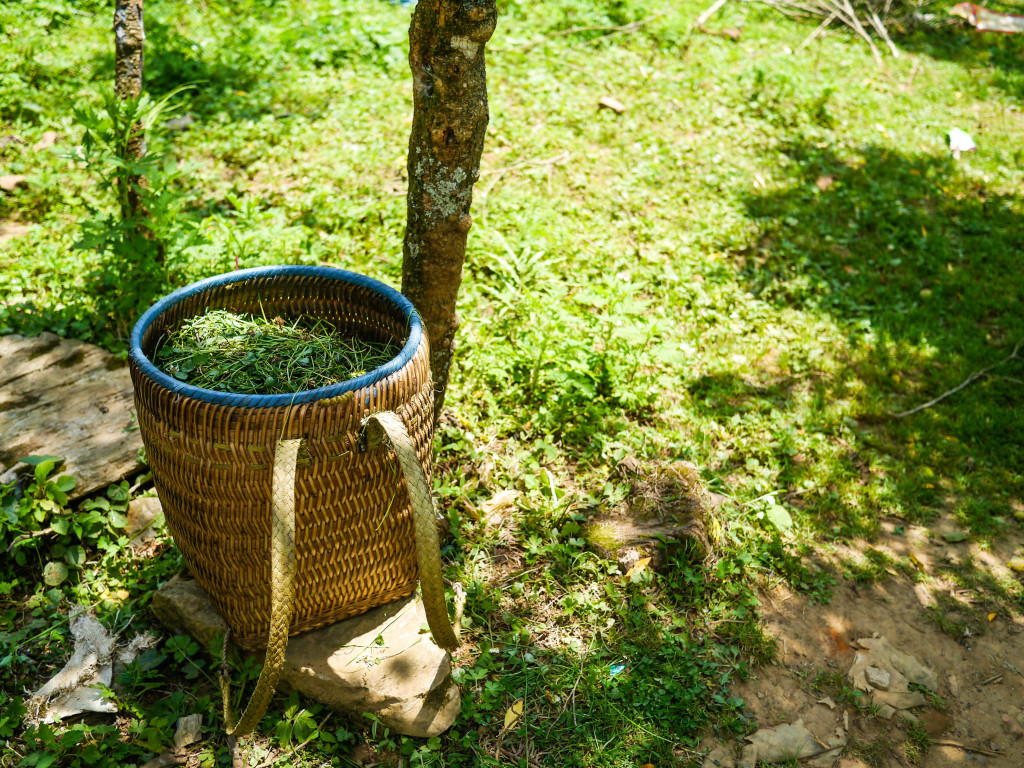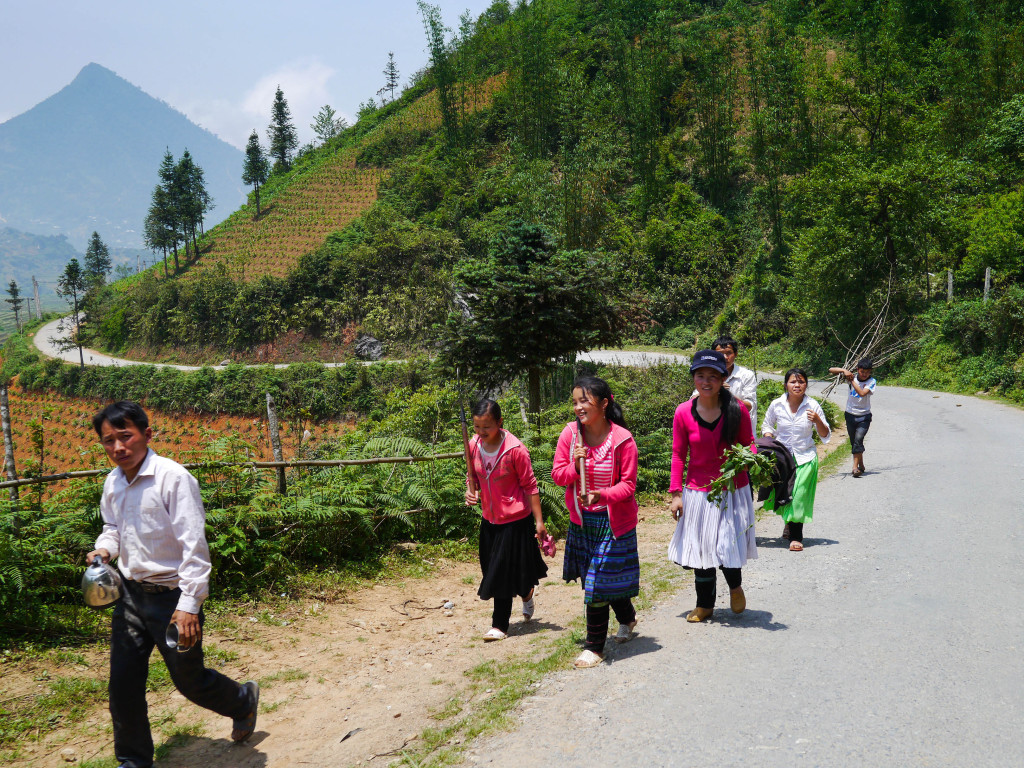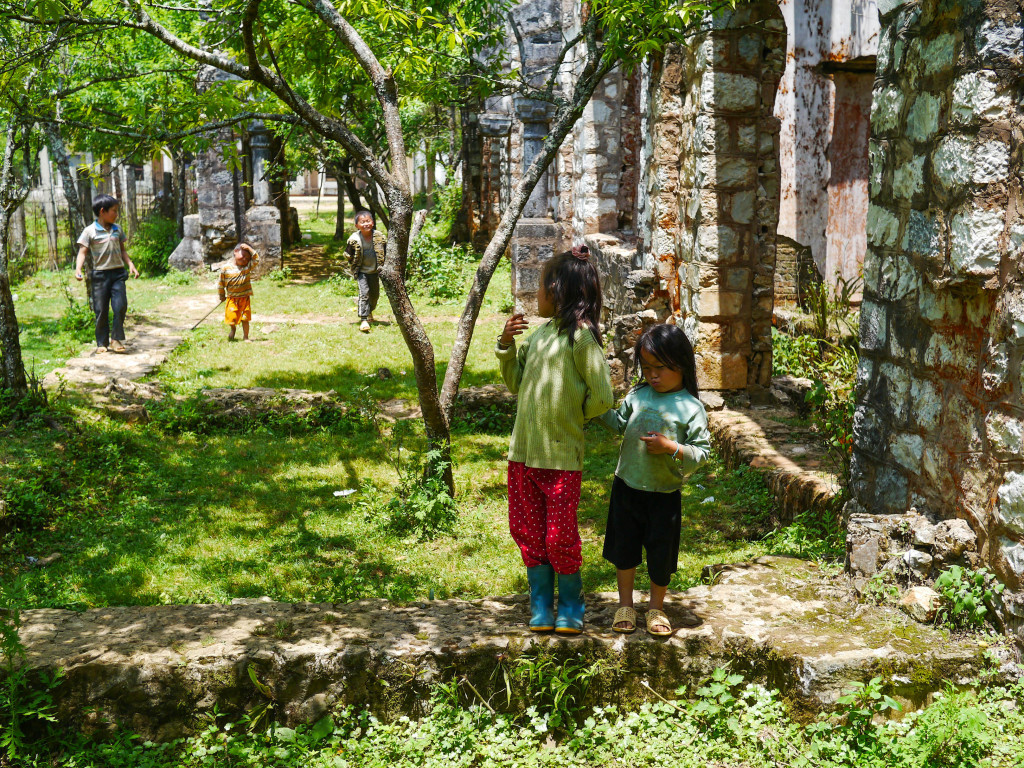 The Fog
Sa Pa Town is up on a hill that boasts amazing views of the terraced fields. But early morning and late afternoon, a haunting thick fog rolls in and you can barely see the restaurant directly in front of you.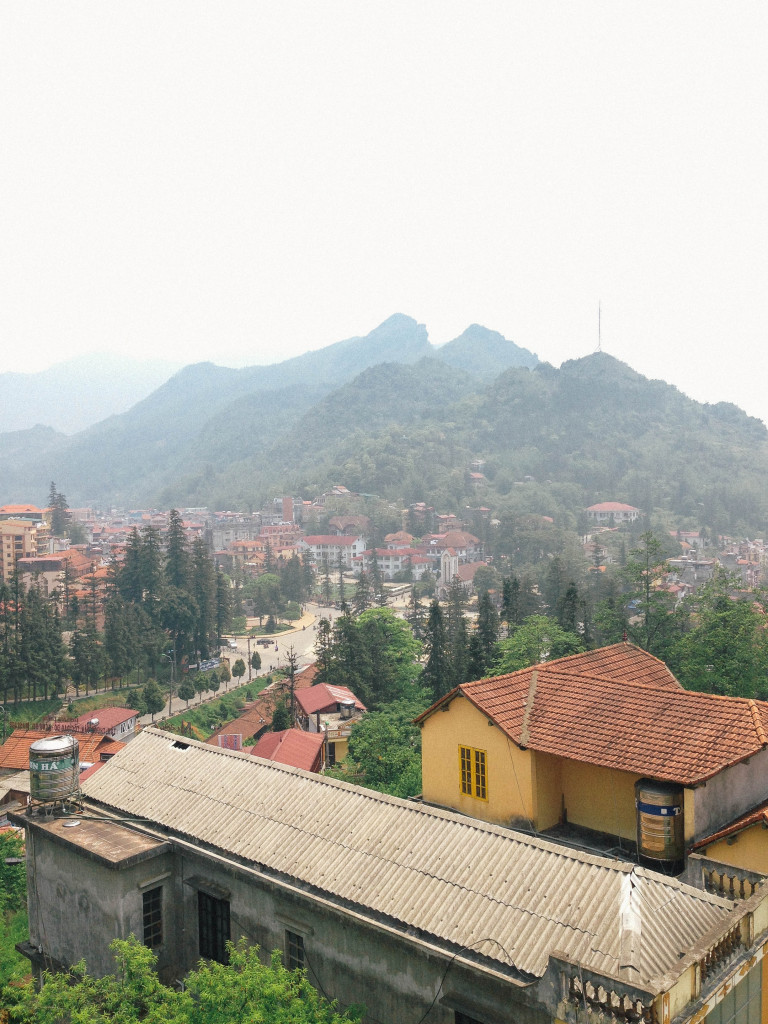 view from our room. when the fog rolled in, it'd feel like you were sitting in the clouds
—
We spent three nights in Sa Pa town and enjoyed its slowed, mountain town pace. And it was an added bonus that our hotel room at The Sapa House Hotel was fantastic with sweeping mountain views to enjoy from our balcony and sitting area. We knew we wanted to spend one day exploring the area via motorbike, one day via a trek and one day doing absolutely nothing but relaxing – and that's exactly what we did.