it's the capital of vietnam, but we didn't find a real compelling reason to visit hanoi besides it being a hub for travel to halong bay and sa pa. unless of course you're itching to see ho chi minh's preserved corpse. apparently vietnamese people line up for hours for a glimpse of the fallen leader. we did not. google images was plenty for me.
hanoi may be the capital of vietnam, but ho chi minh city is way more buzzing and alive. we spent four nights going back & forth to hanoi since it's the pick-up spot for halong bay cruisers and also the easiest way to get to the lao cai province (Sa Pa) via an overnight train ride (more here).

i do love this image. it was daily. you can smell the pineapple vendors before you see them.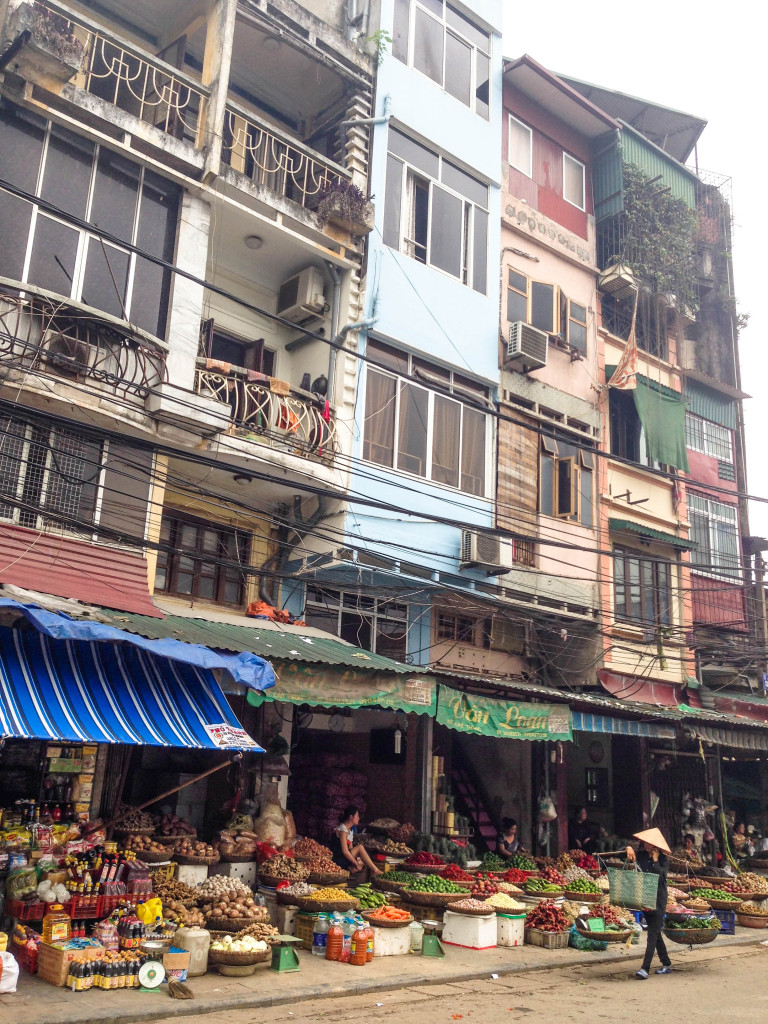 bottom left: no big deal – just a birdcage with a bird, hanging from the street sign.
bottom right: the bicycle vendors sell just about anything from their cruisers.

bottom left: it was coachella weekend. the first in years that we missed (yes, i cried and watched the live feed whenever i could get a damn wifi connection). that saturday night we made friends with the owner of a pub and plugged our iPhone into the pub's speakers to play DJ. it was a really fun way of channeling our festival vibes in vietnam – and you better believe we felt the pressure to keep the pub's mood just right with our picks.
bottom right: this chick had a strut! she thought she was hot stuff doing laps around the lake.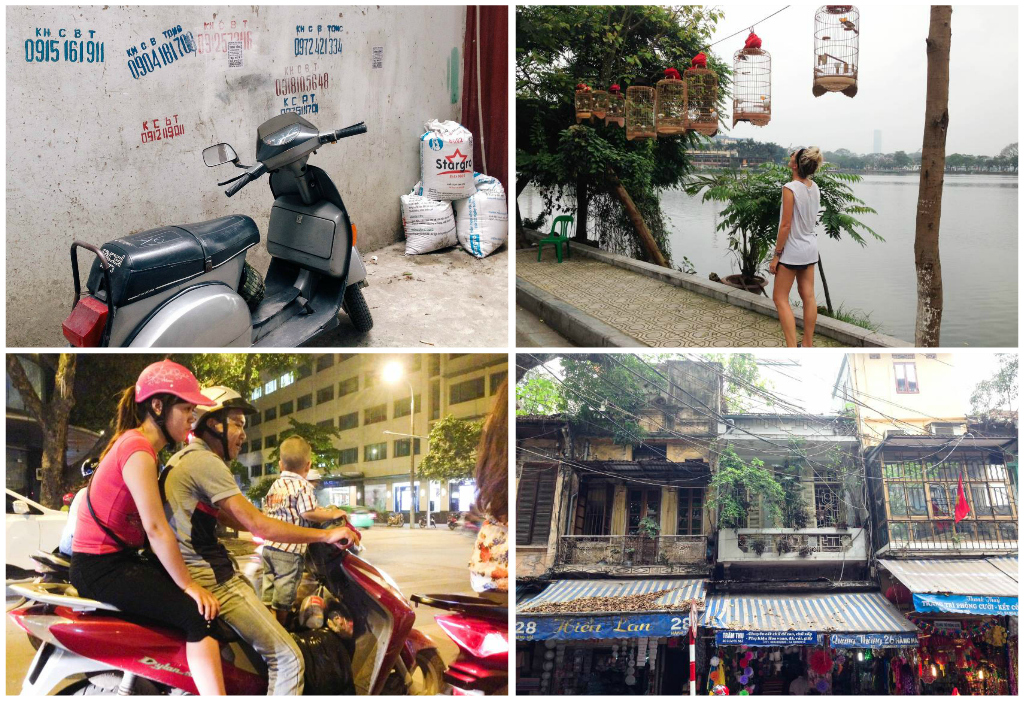 top right: jogs in hanoi had us discovering all kinds of crazy things. like lots and lots of bird cages.
bottom left: it's totally normal to us now, but still… watching babies just cruise around standing up on motorbikes is such a sight.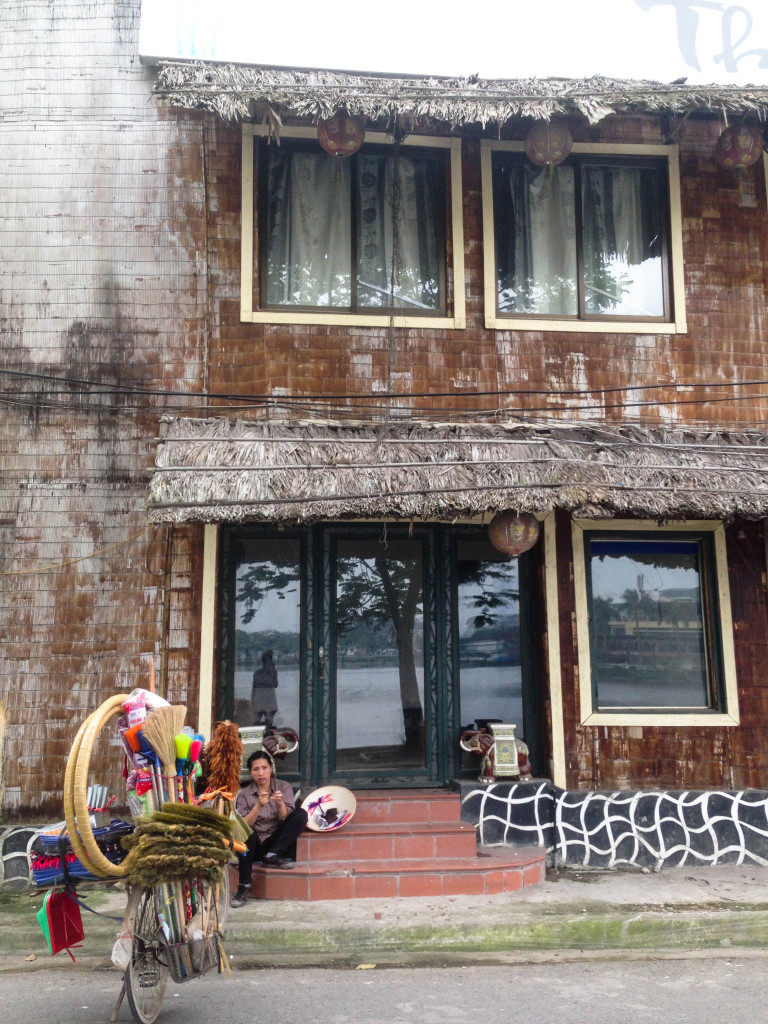 while we were in hanoi, danny did score some new prescription lens. for $30 each and only a 2-hour turnaround time, he got a few new pairs of prescription glasses (replacement lenses for scratched sunnies and a brand new pair of regular specs). crazy cheap & fast!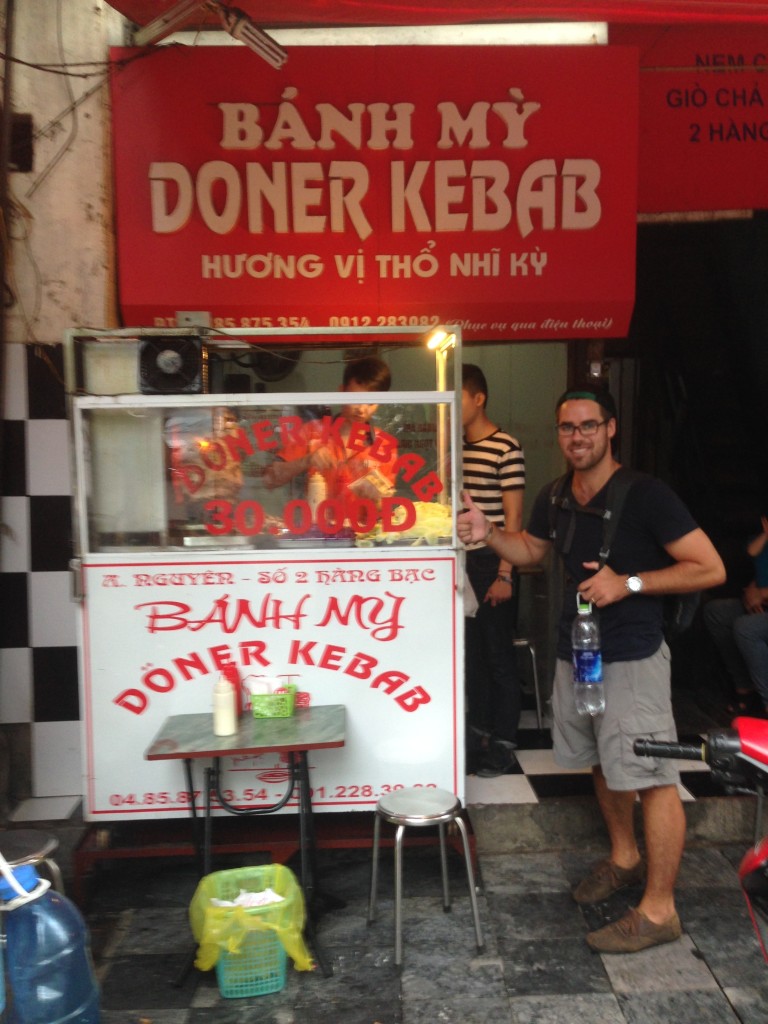 we lived on $1 street kabobs. doner kabob was the jam.
staying in hanoi: we were lucky to find an awesome budget hotel (Rising Dragon) that served as our go-to hub when we were in-between train and boat rides. due to the awkward schedules, it often didn't make sense to book a room, but you'd still have a half day or night to kill waiting for your next departure. Rising Dragon offered free baggage storage and a complimentary shower & bathroom for travelers without a room to fresh up between late night/early morning travel plans.