Where to stay in Hong Kong?
It's one of the most densely populated places on earth, so we knew the accommodations would be small, but holy shit they're small… and expensive. It's just two of HK's things: tiny and pricy.
Like visiting any big city, you're not going to sit and relax in the room so we really didn't want to break the bank on accommodations. Our must-haves for where to stay in Hong Kong were:
: Good, central neighborhood* walking distance to MTR (metro)
: Window (we've done a no window room before and it was way to disorienting)
: Private bath

Every (decent) hotel we found was $150+/night for a crappy shoebox, so we turned to Airbnb and totally scored with this place in Jordan/Kowloon for $40/night in a great area and booked it immediately. It was perfect… as long as you have a sense of humor, not too much luggage & your own towel (not provided).

pretty much can touch from wall-to-wall.


that's the whole space. and there weren't hooks in the room, so we used the TV as our closet.


only one person could move around at a time and the other had to stay camped out on the bed. note how i take up the entire bathroom. 

the entrance to our building in a muy authentico neighborhood. 

and since the entire building was under construction, there were these "scaffolding burglar" signs everywhere. d loved them. 
The neighborhood was awesome so we didn't really care that it was teeny tiny. We made it work and loved getting a true HK experience.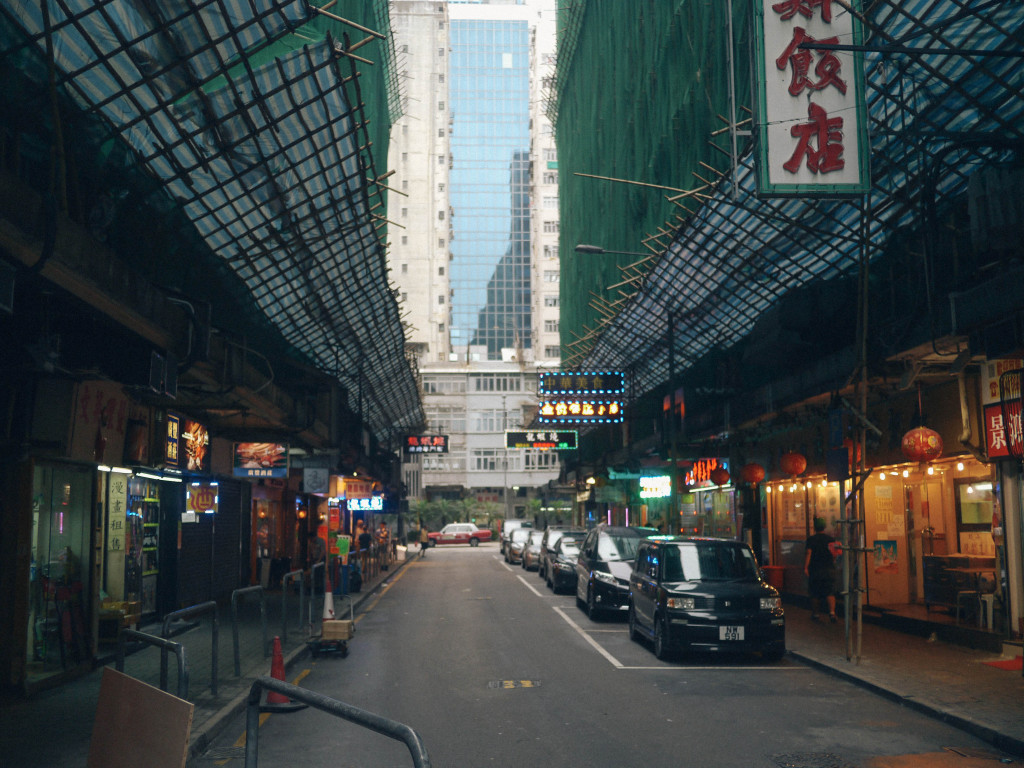 our street – buildings all under construction for rehab.


a popular restaurant all day / all night.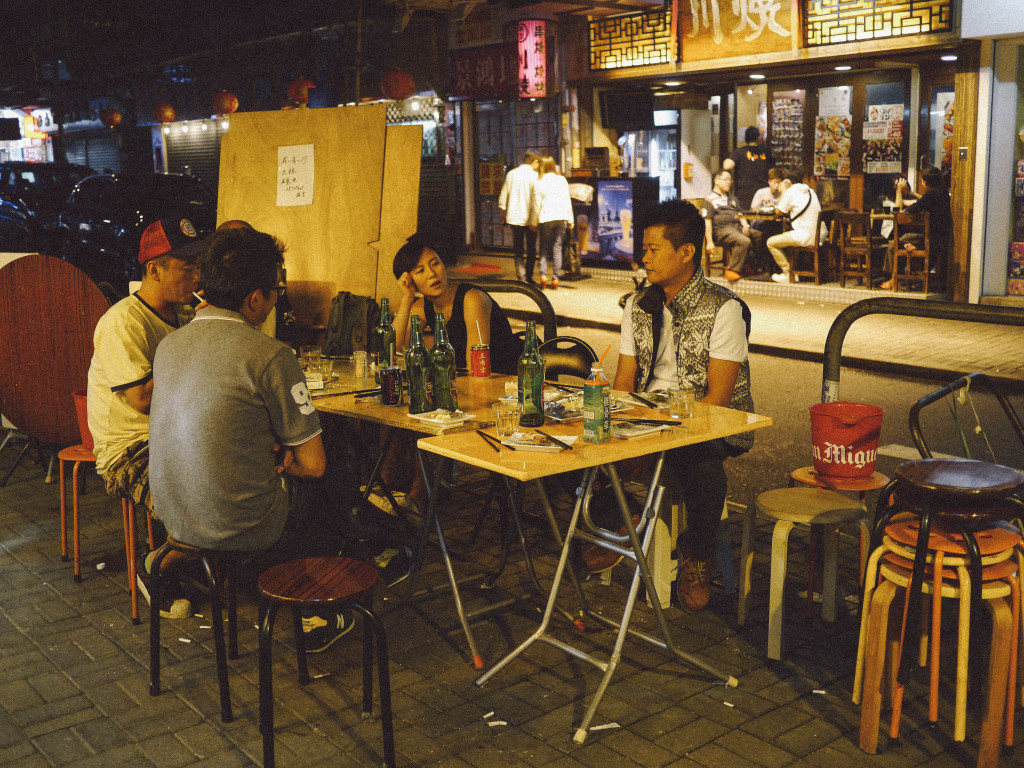 directly outside of our building was "American Grocery" filled with things like Cheeze-Its, Gold Fish and other treasures we haven't seen in 2014. these things are outrageously priced, so we promised each other to not step foot into the American Grocery after a night out. because the $19 box of Cheeze Its may sound like a good idea at the time, but it's really not worth it.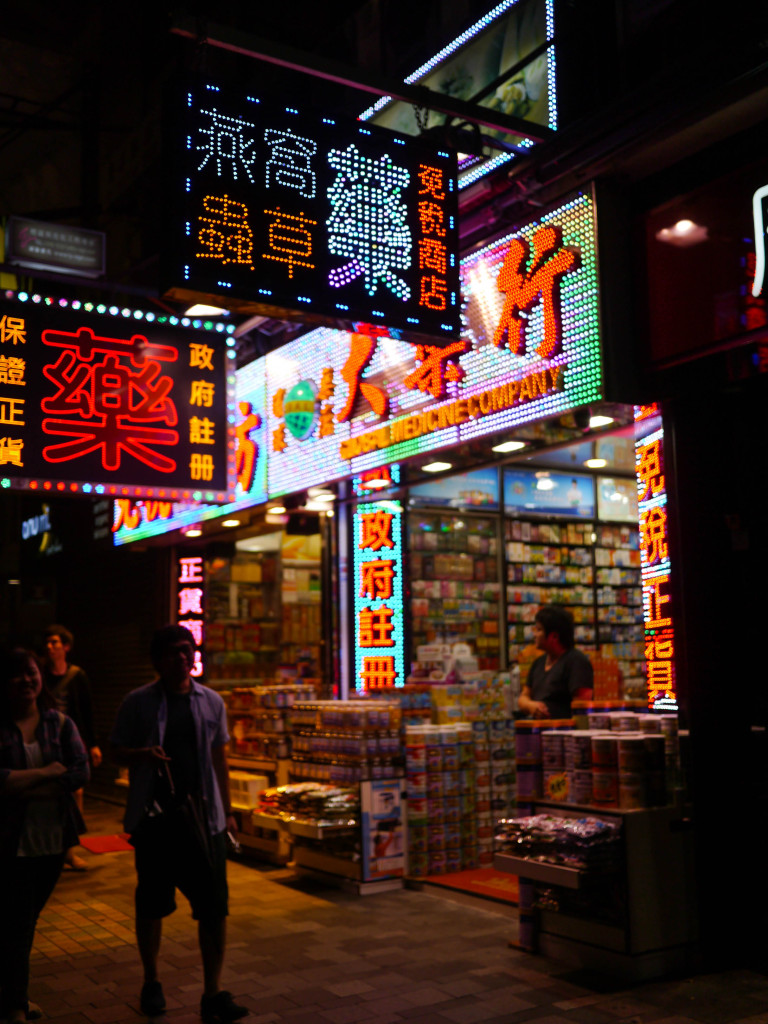 our local chinese medicine shop. the smell is super distinct.


our "monument" to help direct us home… the grand austin under reno. the "monument" is always a joke with danny. when we were in paris in 2009, he told me to pick a monument by our hotel in case we got separated/lost. i looked around and picked the cafe across the street. clearly, didn't get the point. meanwhile, one of the tallest buildings was next-door to our hotel that you could see halfway across the city. a cafe in paris? really, teri? that's your monument. 
—
To give you an idea of how small typical rooms are, check out some other "cozy" spots that made it onto our saved list: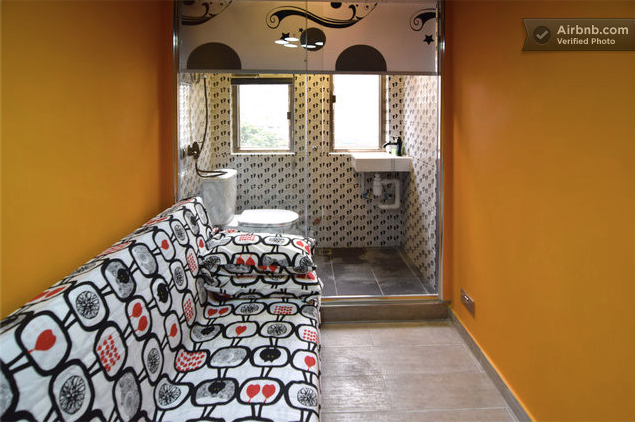 futon in the bathroom(?) for the hot rate of $105/night. not sure how this would work.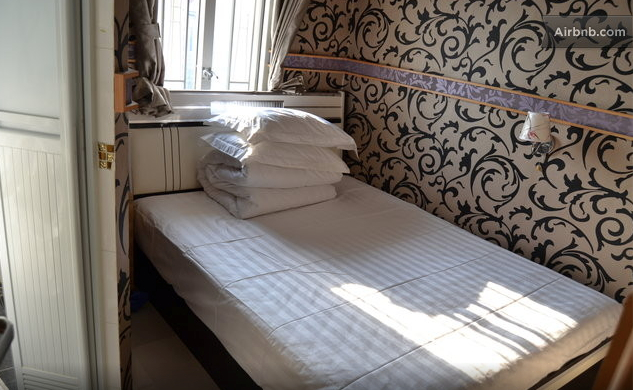 *Based on recs & research, we stayed in the Jordan/Tsim Sha Tsui area of Kowloon vs. Hong Kong Island. We liked it for its more authentic vibe, but did spend a lot of time on Hong Kong Island where the "hip" neighborhoods of SoHo, Wan Chai, Central and Causeway Bay are. Tons of bars, eateries and shopping there but definitely felt very Western. HK Island feels like you're in any major city – very little Chinese/HK feel, but clearly where the cool kids live, work & play. We liked the balance of both.