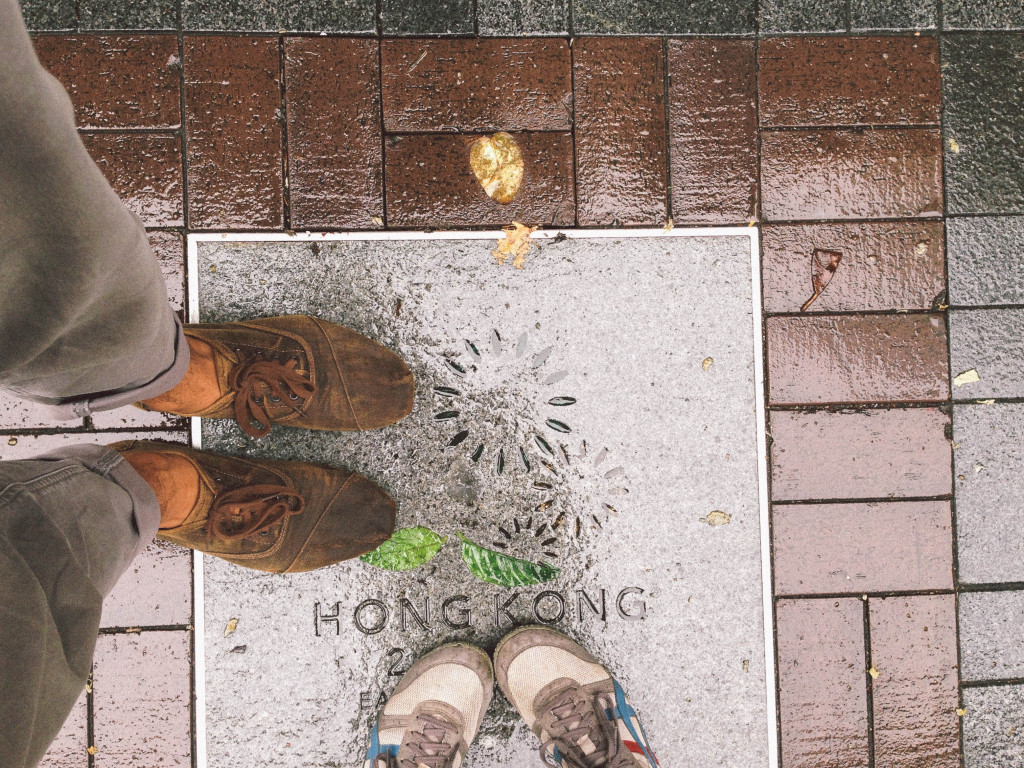 I'm sure you've got the point by now: there was so much we loved about Hong Kong. Perhaps it was in part because it was the first big modern city we'd been in this year, but we're quite confident much of the love is due to the city's awesomeness.
Awesomeness from lots of little things that make visiting (and we assume living) pretty damn easy in one of the most concentrated cities in the world.
Transportation

It's easy. It's everywhere. It's fast. It's affordable.
When we landed at the airport, for $5 we hitched a ride on a modern double-decker bus that dropped us one block from our apartment (we also rode it back). We took the MTR (underground metro) daily to all areas of the city and also took a spin on the old double decker cable car on Hong Kong Island. Oh! And when it was too late to take the MTR, we jumped in one of HK's awesome 80's looking red cabs for an inexpensive ride home. However, while public transport is cheap, we hear that actually owning a car in Hong Kong is crazy expensive. You have to pay big bucks to get a license to own, to import and more. They really try to keep cars off the road and force people into public transit.

apparently i have the worst balance because i'm always the person stumbling in the subway.

the cabs look like they're from the 80's, but they are brand new. and executive style with big bench seats in the back.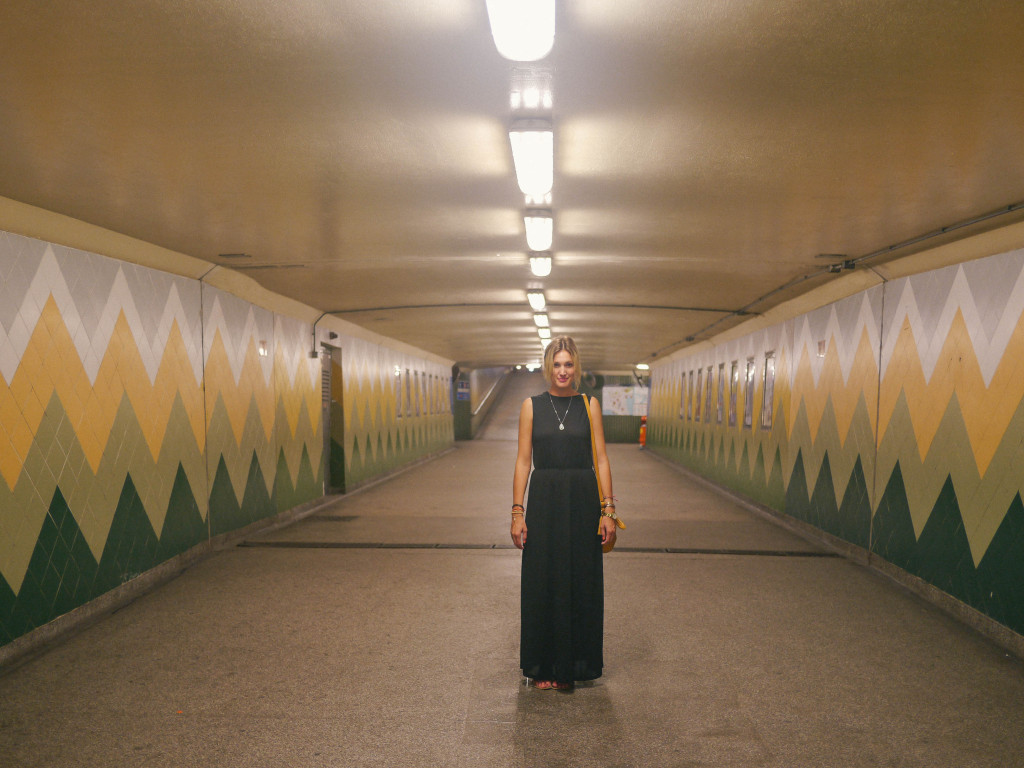 our neighborhood MTR station


bus A22 was our jam. and yes, i wore the same new black dress out every single night in HK. but different hair & accessories :)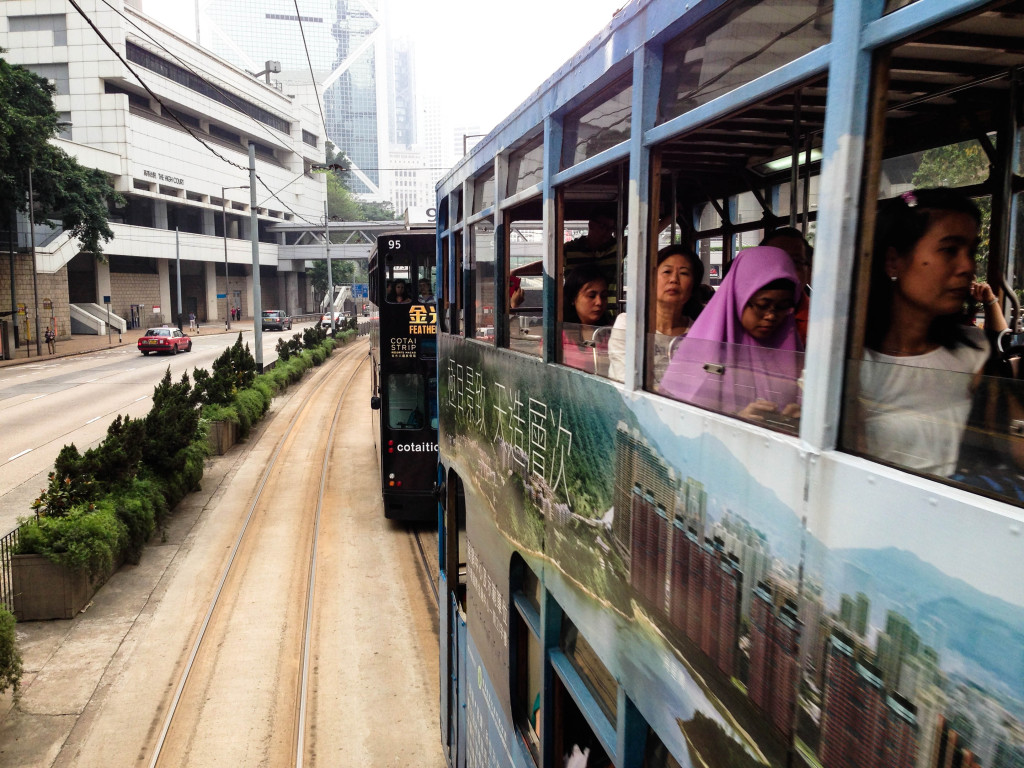 the 100-year-old double decker rail system on hong kong island.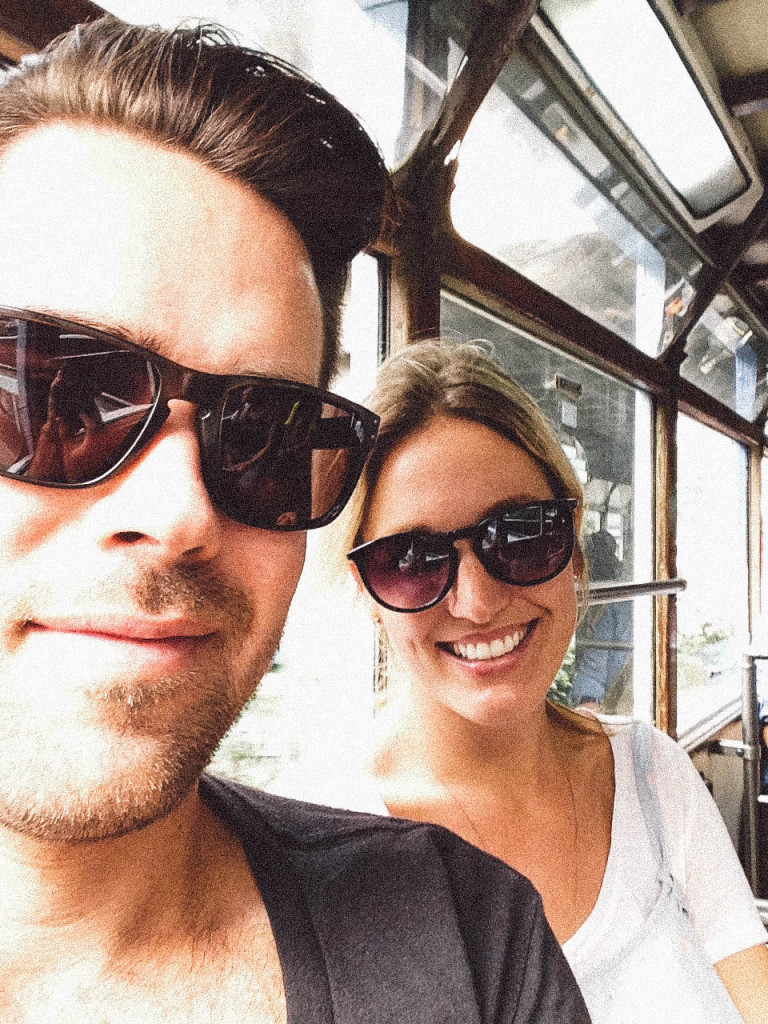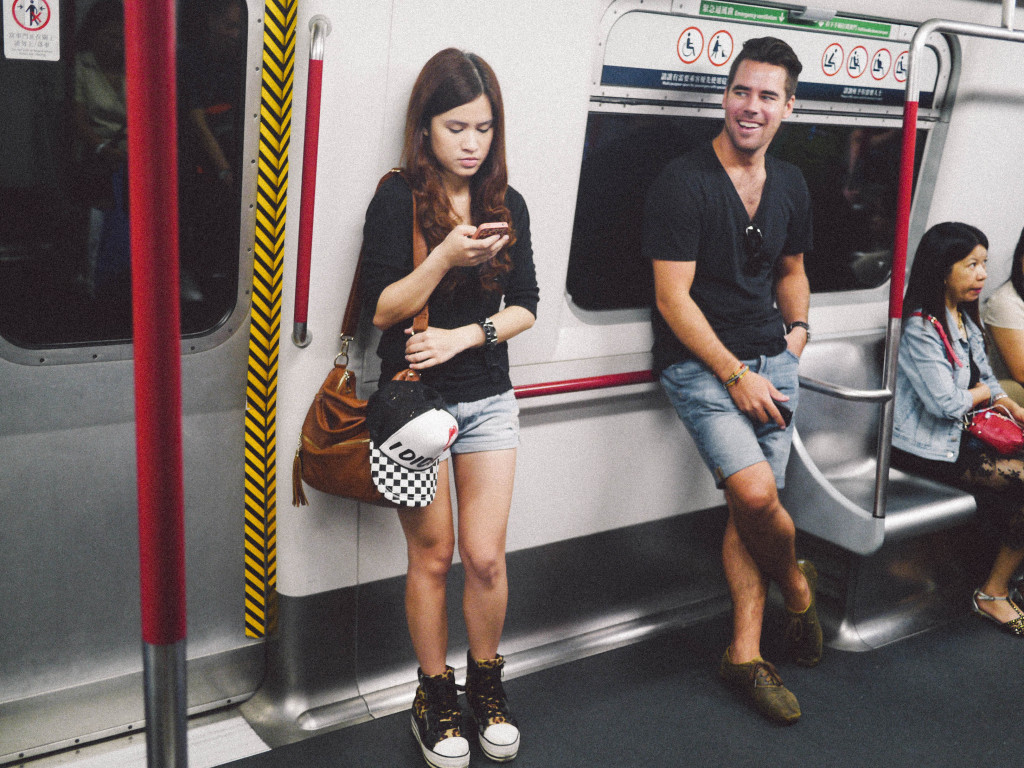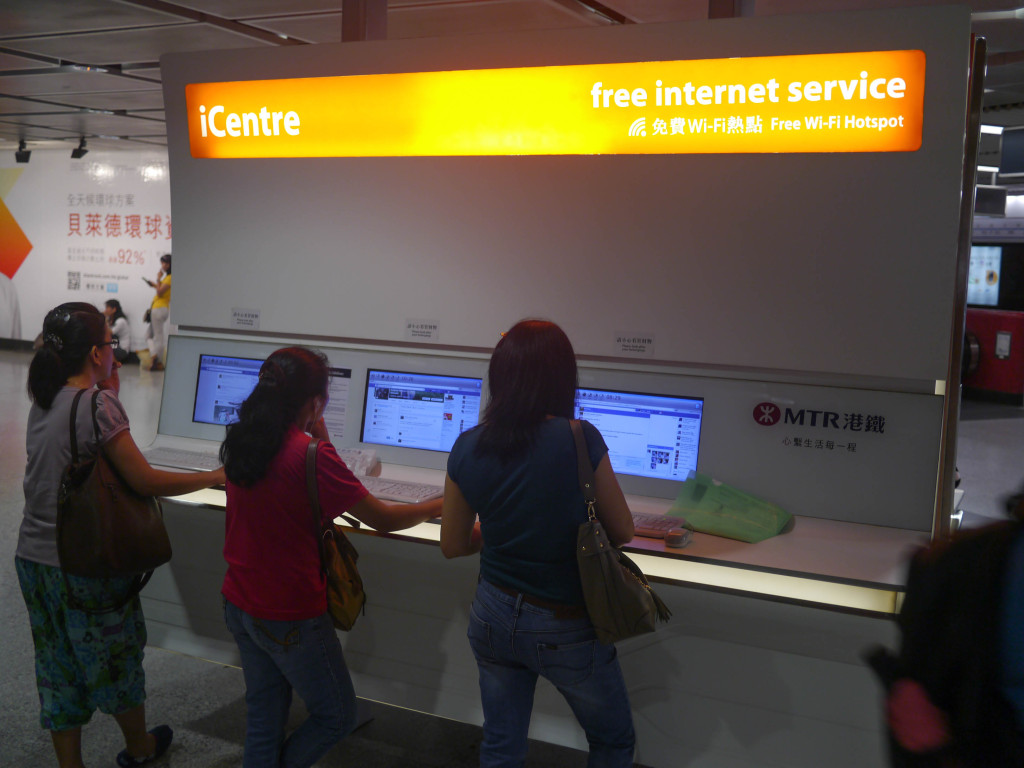 in the MTR stations, there are free internet service desks. and everyone was on Facebook.
Clean + Calm
Hong Kong is clean. Like, crazy clean. No trash and anti-germs. In fact, if you want a plastic bag at most stores you're going to have to pay 50+ cents for it. Dramatically reduces the waste of plastic. And, Hong Kong people are some of the most courteous we've encountered. Quietly whispering on their phone in public, respecting personal space, always standing to the side on the escalator. In fact, if people ignore you, it's out of a sign of respect to give you your space verses being one more interruption in your day.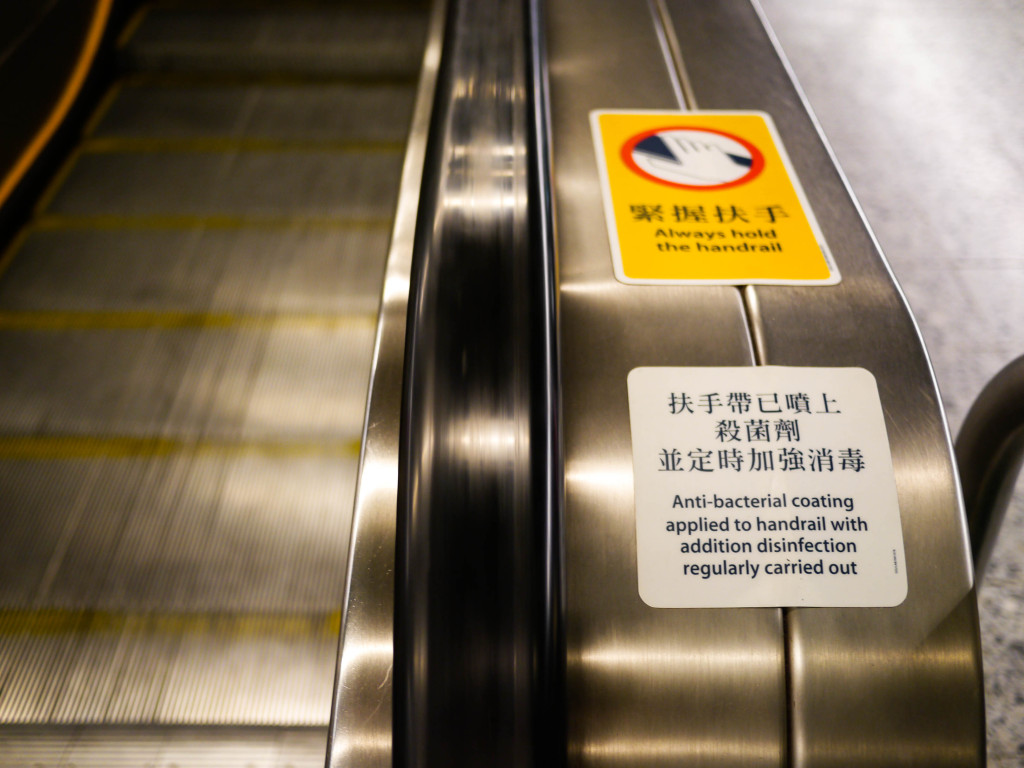 funky public bubble seating all around
Wide Open Spaces
You'd think everywhere in HK would be a total cluster, right? WRONG. We were shocked, too. There are parks, wide sidewalks, huge public areas for relaxing and enjoying the skyline, mountain views and beaches. All for free and totally spotless. And it's all amidst some of the tallest and coolest skyscrapers you've ever seen.

my builder boy loves him some architecture.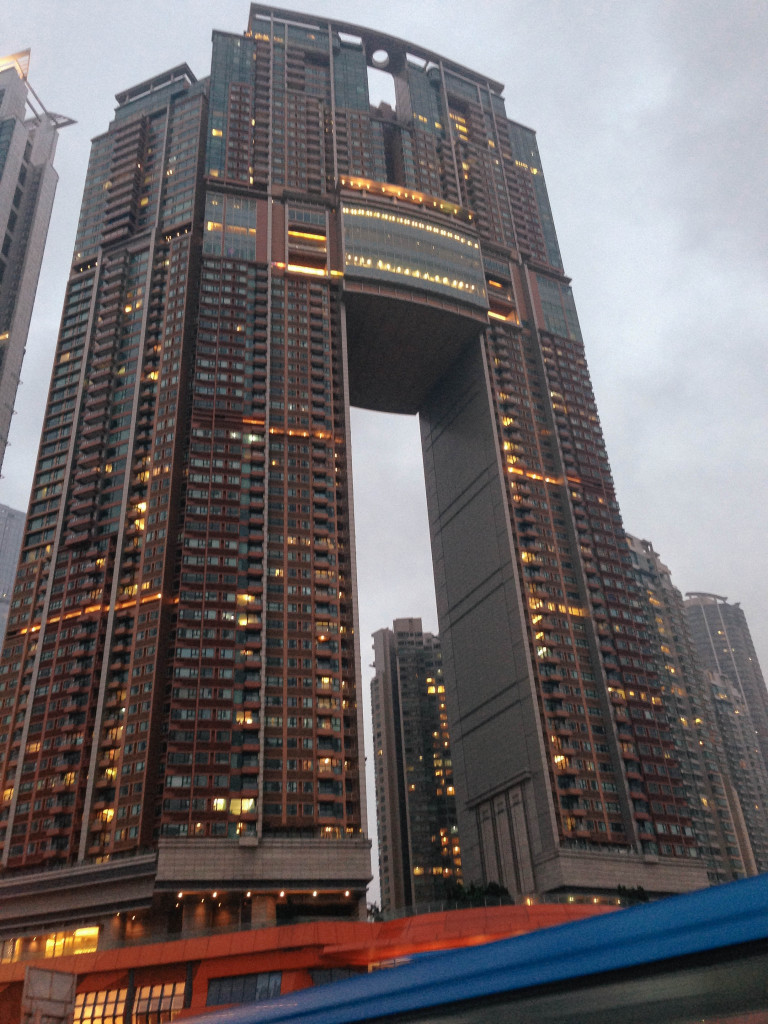 "the arch" in TST in Kowloon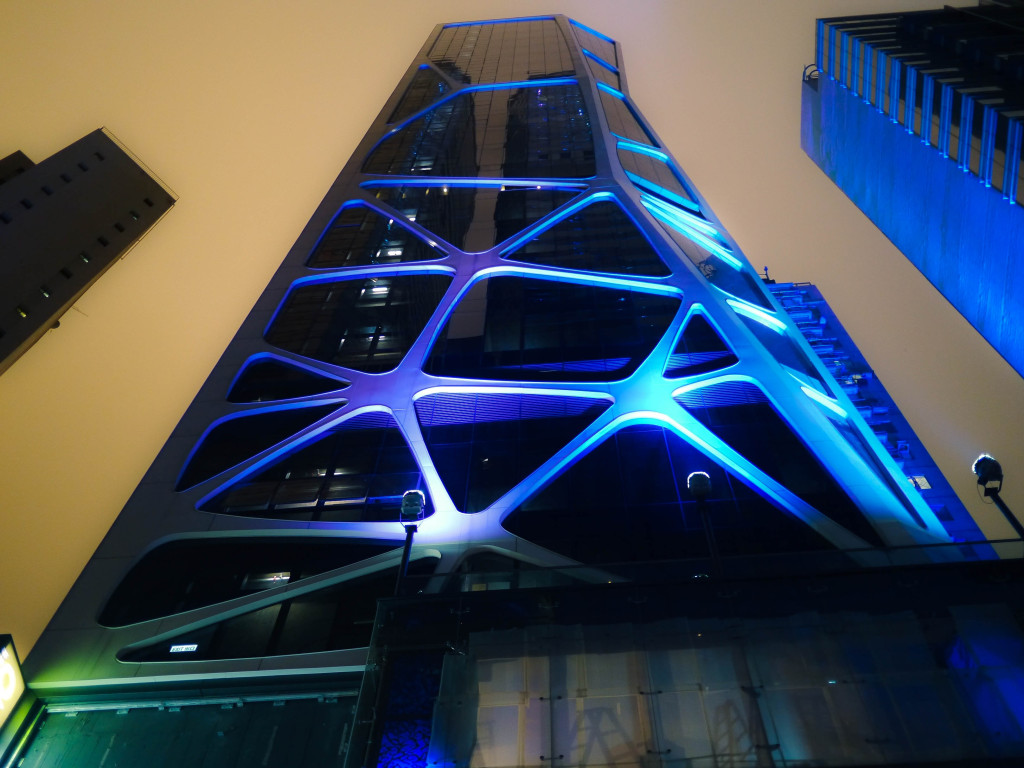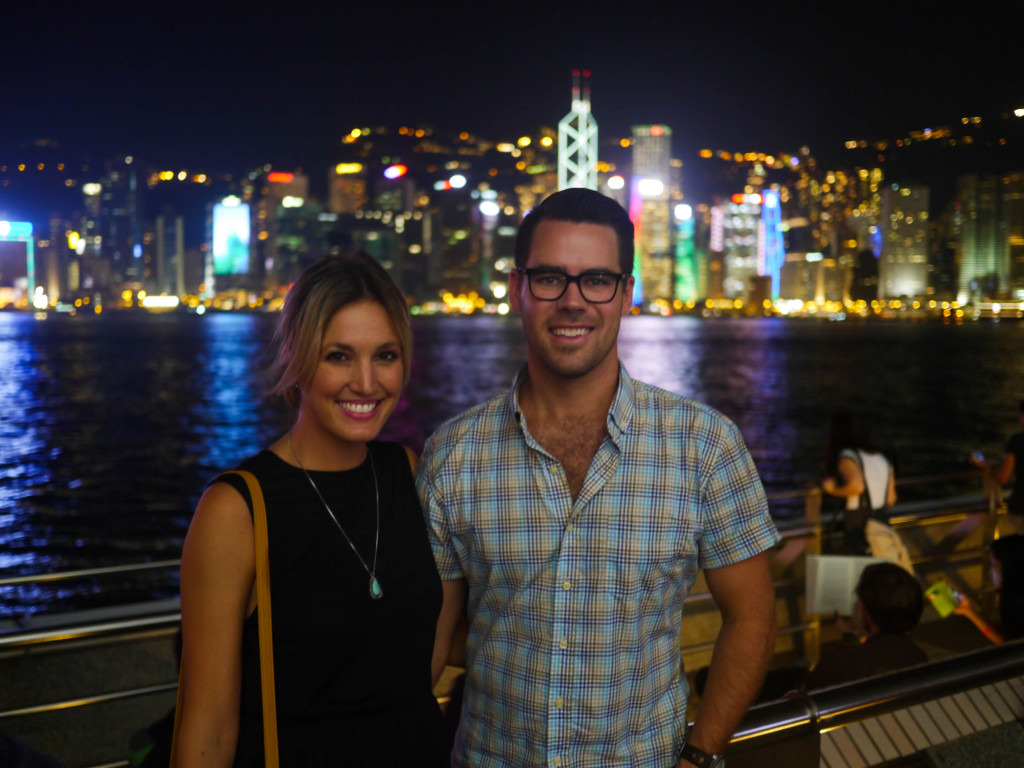 Food, Drink + Nightlife 
Take your pick of cuisine and HK has got it – and it's going to be good. From authentic Chinese dim sum to super fancy Western fare, there's no shortage of eating and drinking options. I leaned on a handful of local food (this one & this one) & nightlife focused blogs to uncover places for us to explore and thank Buddha for them. I particularly loved all their amazing coffee shops (Danny was joking that we were going on a HK Café Tour). For nightlife, you've got a range of back alley bars in Wan Chai and Soho to the famous LKF Street which is a giant party street for a younger – and more alcohol aggressive – demographic than us, but still fun for a night (eh, hour). We sampled it all, including a ride to the 69th floor of the Ritz Carlton to have expensive drinks at Ozone, the world's highest bar, while admiring the view of Hong Kong Island (it's worth it for a night). Thanks to social media, we realized an Australian friend from Coachella long ago (Troy) was also in HK with his girlfriend, so the four of us connected for dinner and drinks that landed us in an unidentified bar after a tip from a bouncer.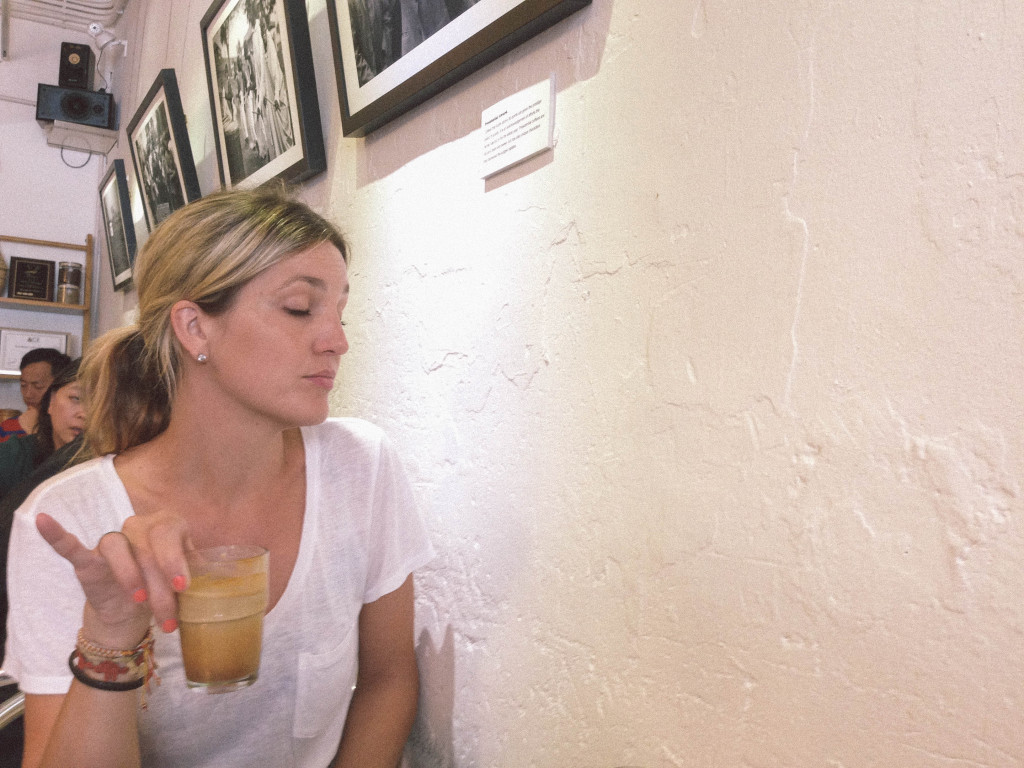 Knockbox Coffee in Mong Kok, a way too serious coffee shop for us. no music, no sizes, no variations, no wifi, no nada. just their fancy $20/cup beans served with a side of attitude. danny's cup was the size of a thimble and as strong as a pool of coffee.


coffee academics has a couple locations and their flagship spot in Causeway Bay was my favorite. for all times of day/night.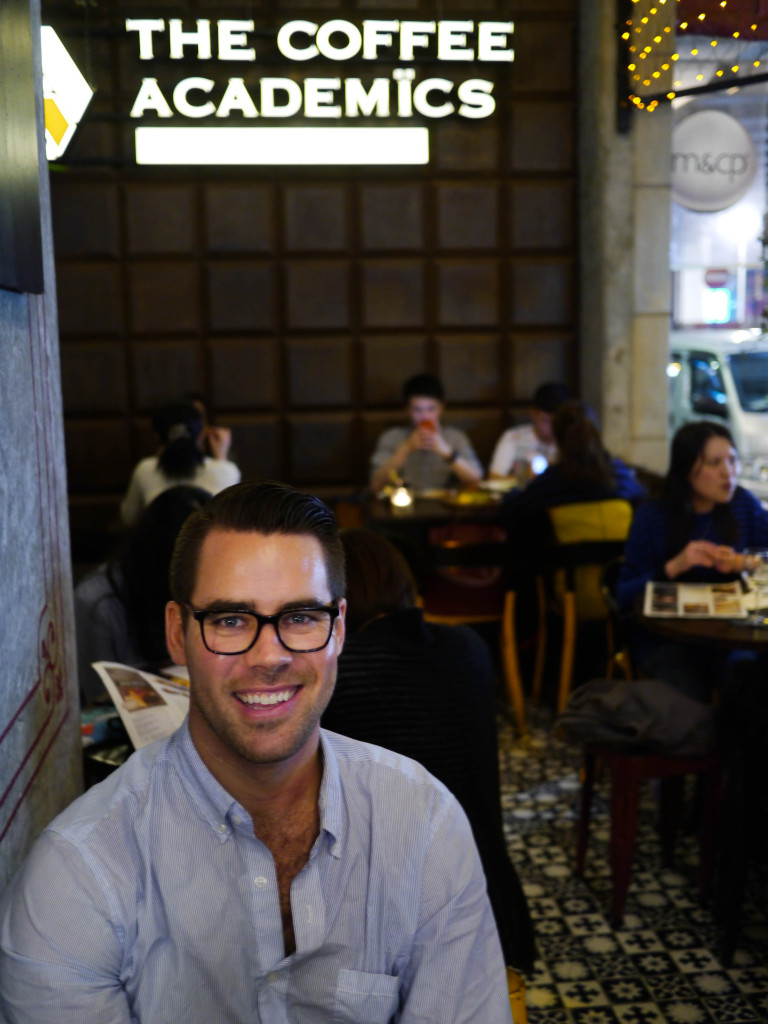 back alley bars in Wan Chai like Ted's Lookout


breakfast spot one more at Classified in Wan Chai / Central.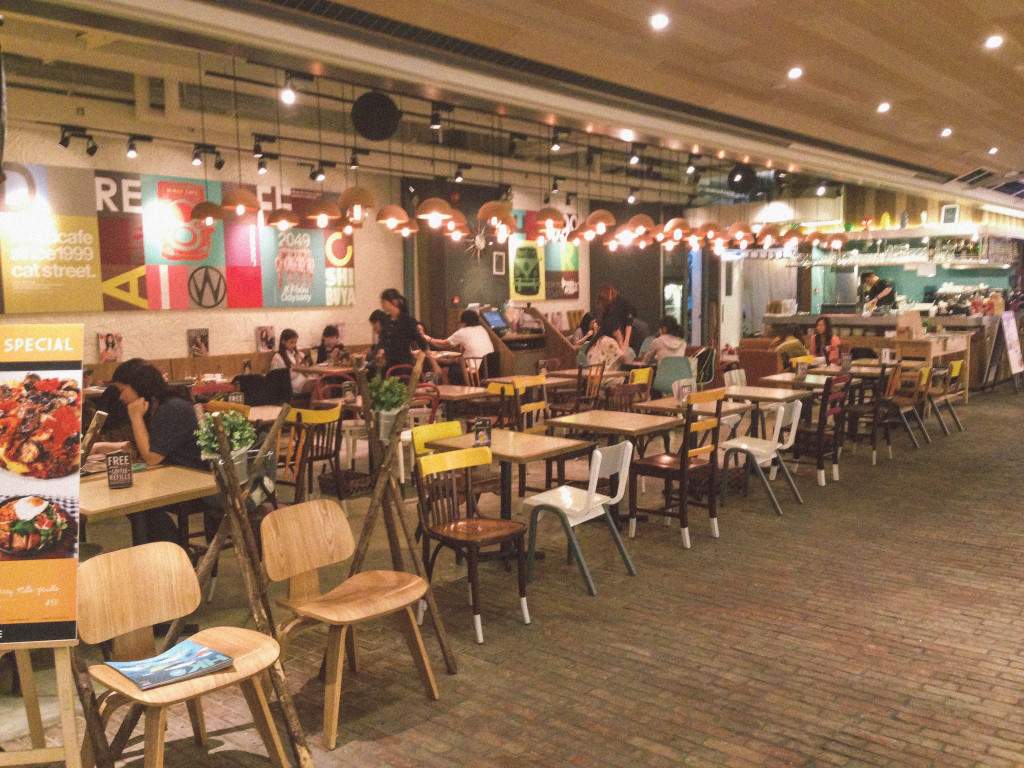 The Wired Cafe in Kowloon.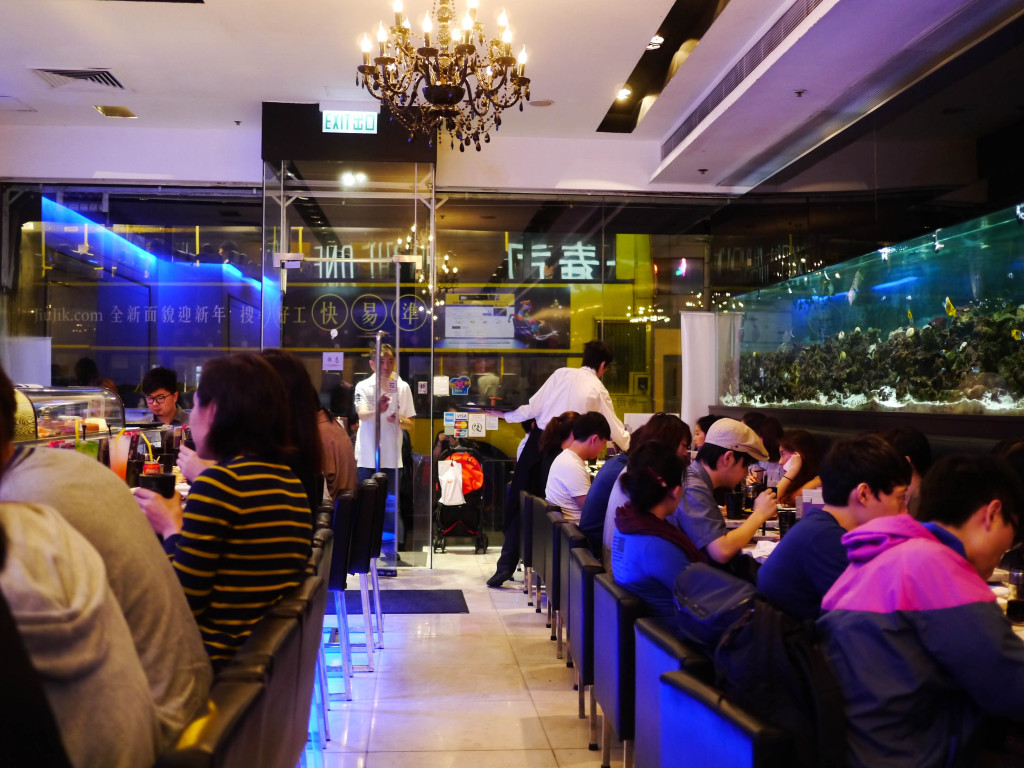 this is Sushi One in Causeway Bay at 10:30pm. a friend we made in Thailand (hi Josh!) connected us with a friend of his in Hong Kong (hi Phoebe!), who served as a great resource for awesome things to do, eat and see. we wanted sushi one night that wouldn't break the bank and she recommended Sushi One – after 10pm everything is 50% off. so we got in the queue and squeezed into the sushi bar (seats were literally crammed next to each other, you had to back out of your spot) and had a sushi & sake feast.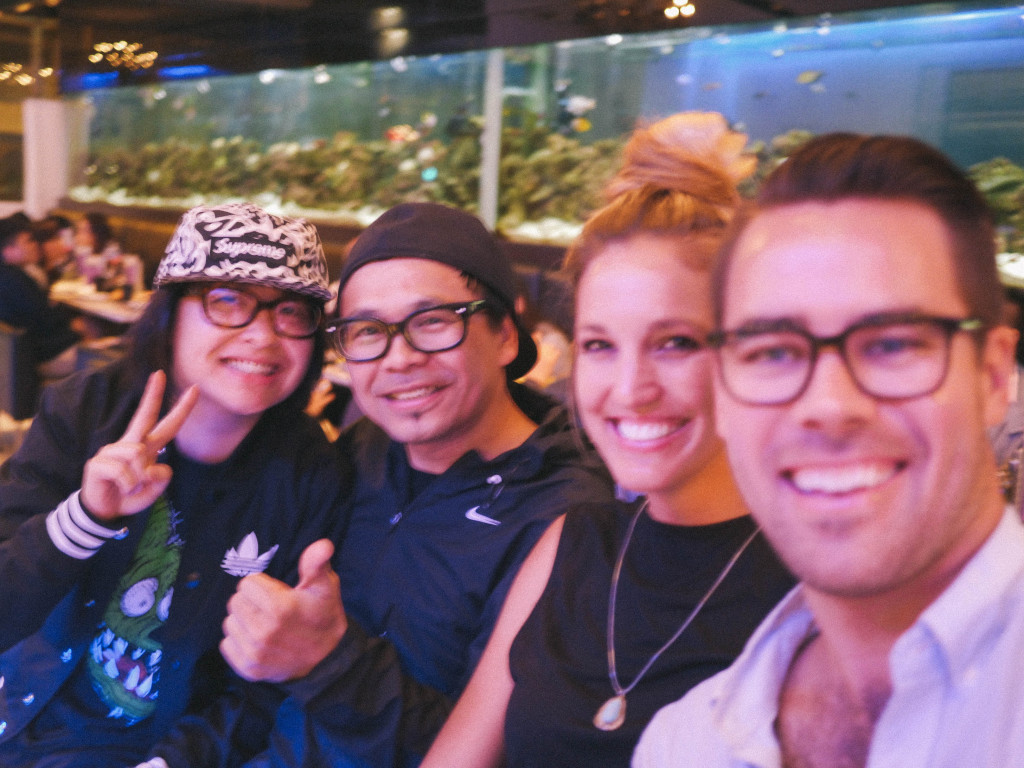 and these Hong Kong peeps next to us, made it one of our most memorable meals. at this point, we're used to language barriers, but this was a new one for us. not long after we squeezed into the bar, he pointed to the menu to recommend something – and we quickly realized they were a deaf couple. so, the four of us communicated with a mixture of sign language, emojis on our phones and scribbling on their tablet phones. to guess where we were from, they opened their phones and pointed to a british flag and an american flag — she won. we shared ginger and sake, made jokes and laughed out loud at drawings and learning how each of us couples met. us, in a bar. them, at deaf club. and at the end of the night, when danny and i busted out the sign language alphabet, you could feel the emotion between us all. they were so touched and curious how we knew it and then signed us, "we love you." it was a pretty special experience.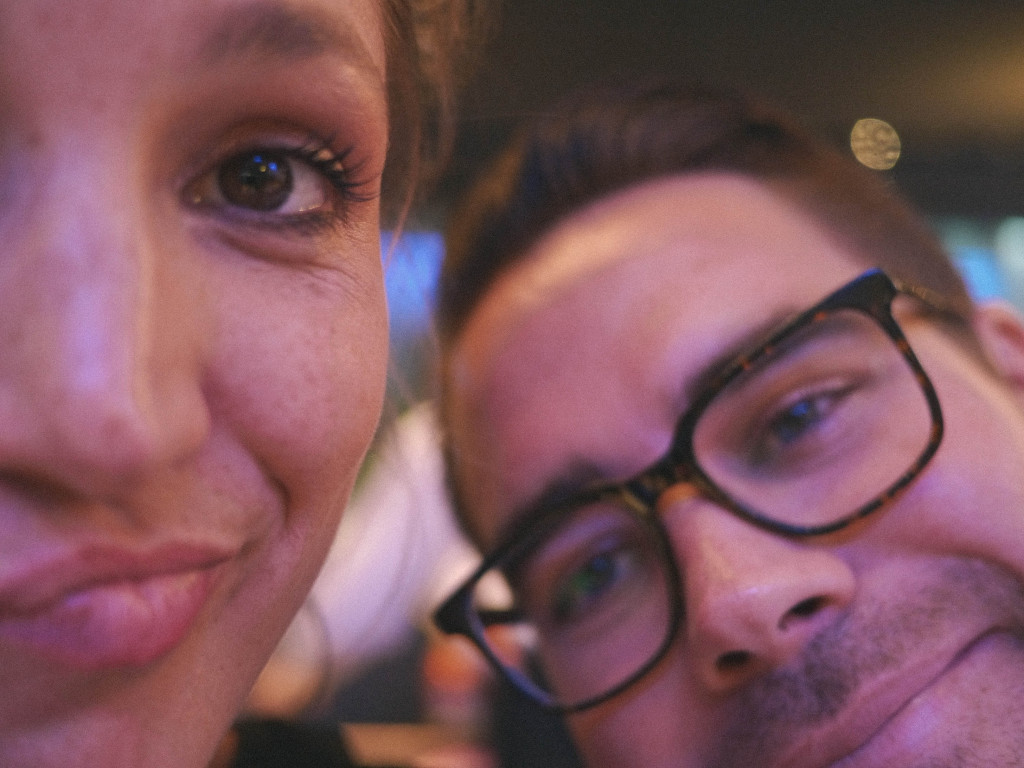 this is what the streets of Lan Kwai Fong (LKF) look like in SoHo.

we ducked into a bar on LKF.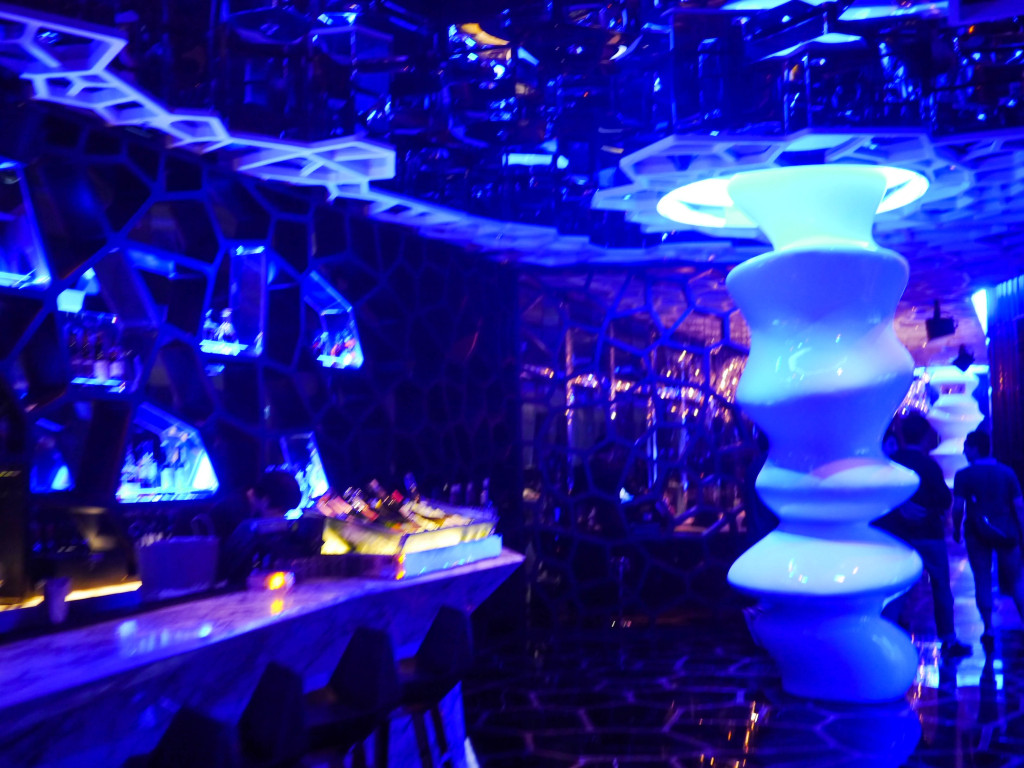 the ozone bar at the Ritz Carlton Hong Kong.


we snagged seats at the glass bar with an unbeatable view.
Shop Till You Drop
We're not huge shoppers, but in HK you literally can't escape shopping. Everywhere you go, no matter what route or MTR stop, you land back in a giant mall. We did partake in the shopping since our backpack threads just didn't feel like they were cutting it in HK where everyone is super edgy and stylish. In HK there are massive malls at every turn and stretch for miles underground. You'll quickly notice a bunch of people with suitcases in the malls. We asked – they're Mainland Chinese who come over with suitcases of cash and leave with suitcases of luxury goods. It's very common and well-known that most of the luxury shopping is there for Mainland Chinese vs. Hong Kong people. It's pretty insane – in HK there are like a dozen official Chanel stores. You do realize that Hong Kong is smaller than NYC, right? Yeah, that's a LOT. You can feel the wealth in Hong Kong.


my man loves him some watches… and there were no shortages of luxury stores around. window shopping only.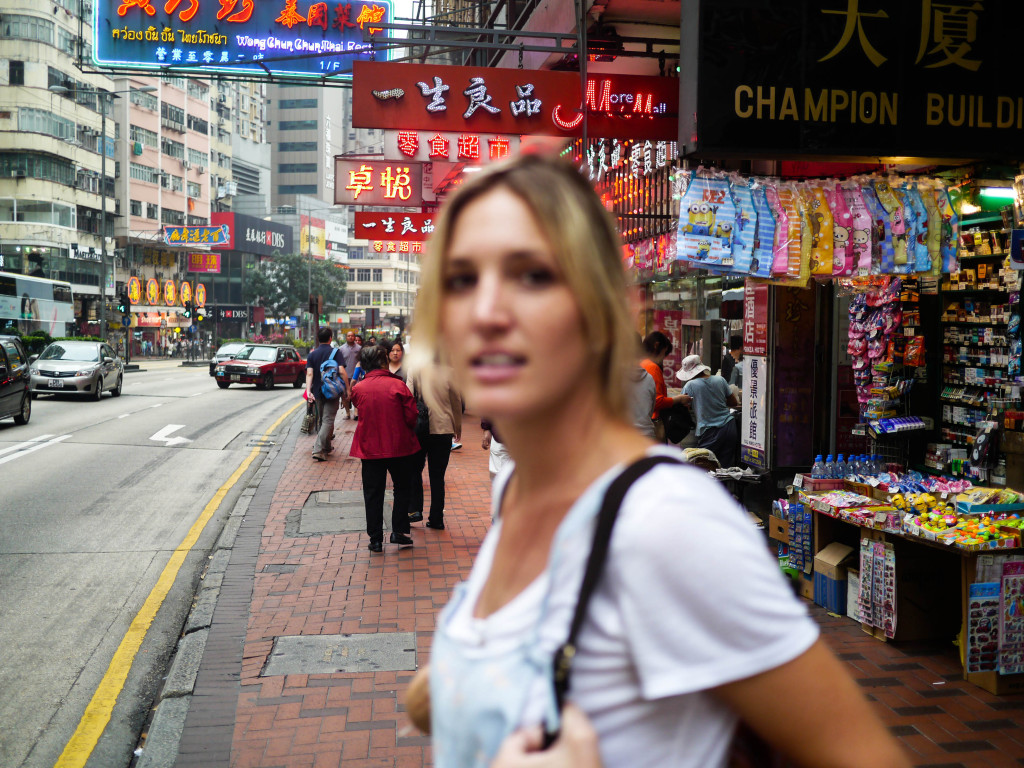 inside a pristine mall…. just one of the hundreds.


also little boutiques.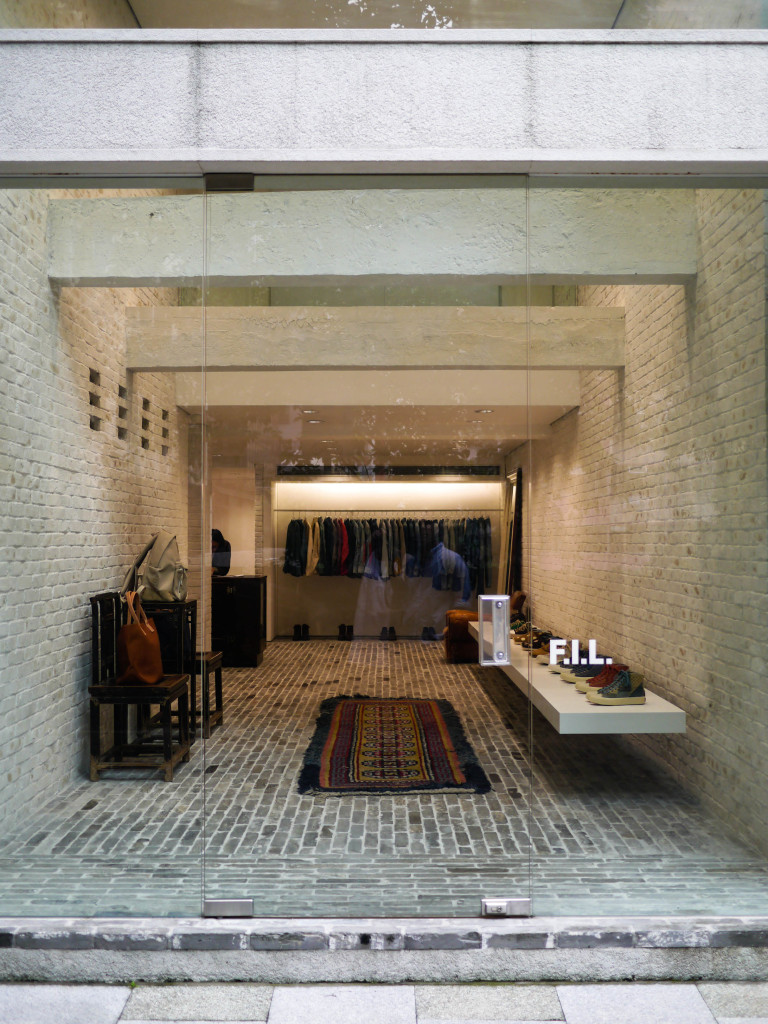 Culture
Among it all, the Hong Kong culture is alive. You can feel hints of the Buddhist religion, sense the superstition (I dare you to find a building with a floor #4  or #88 – super unlucky), and smell the Chinese medicine herb shops on every street corner.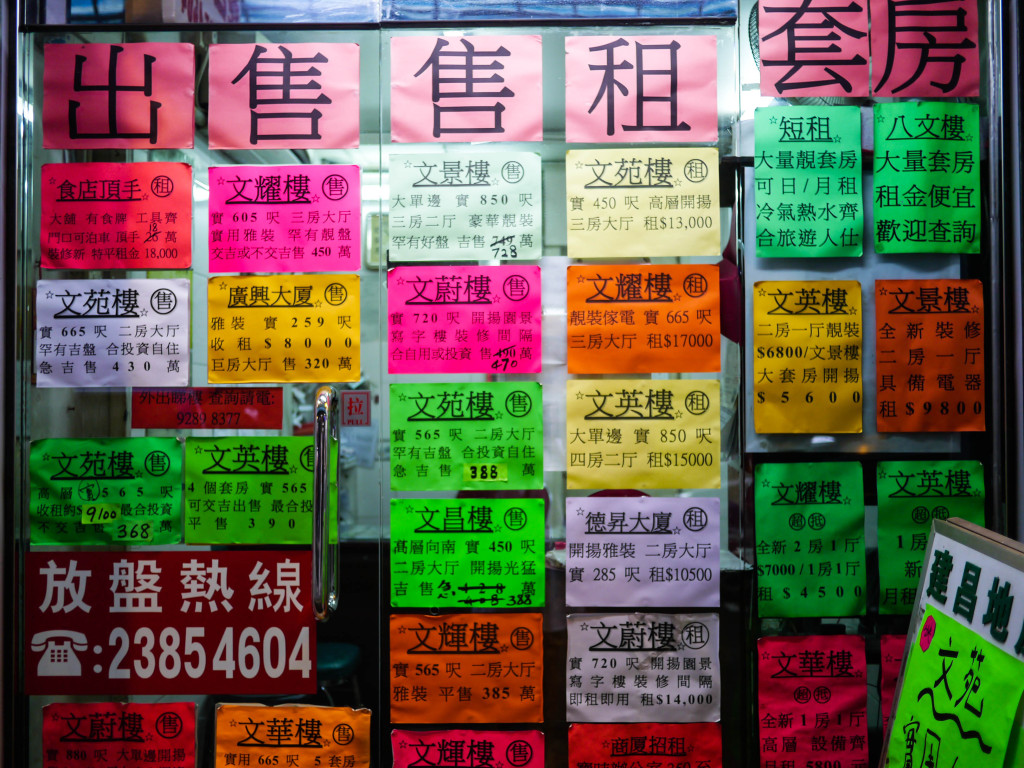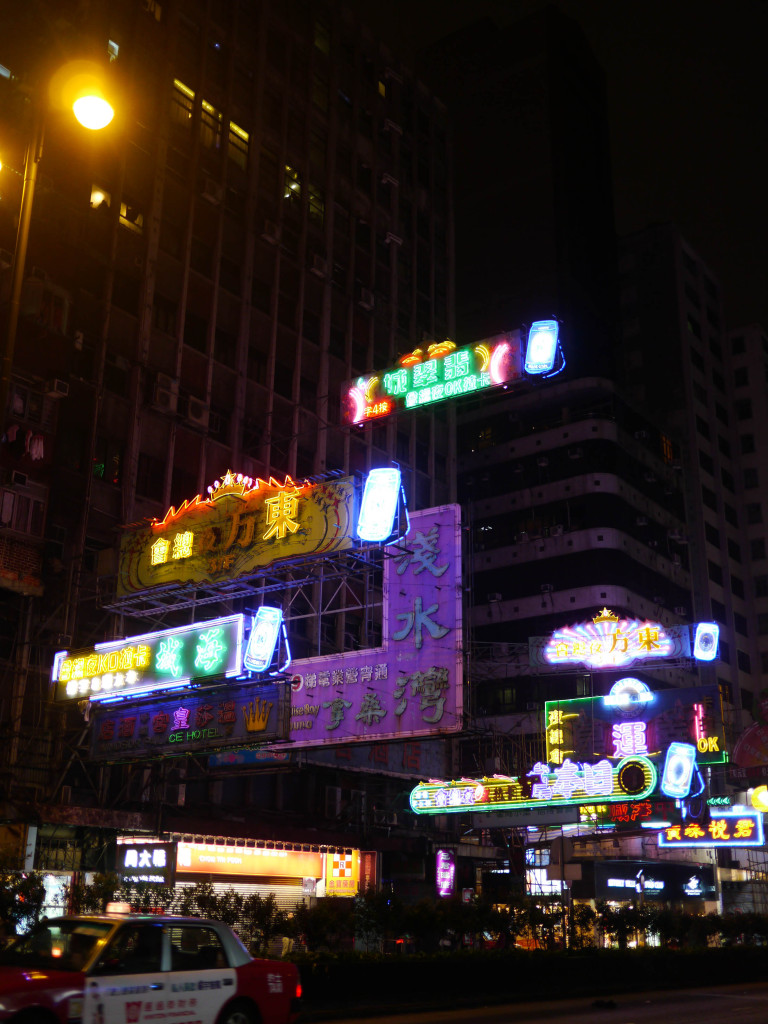 superstitions are high in Hong Kong, so people will pay extra to get certain phone and license plate numbers that are filled with lucky numbers and void of anything deemed unlucky. Here they are for sale. Those with certain combinations go for big bucks.
i decided video was better to capture the energy of Hong Kong, so HD footage was the focus.
our hong kong video can be viewed here.