{found this lurking in my draft folder. now that we're back on an island, it's getting posted}
—
while we were in thailand, it was the island everyone was talking about: koh tao! alright, already. we'll go to koh tao.
we were in koh lanta had to make a decision – continue working our way south to koh lipe or hop over to the other side of thailand and head north to koh tao and koh samui. because our next stop was cambodia anyway, we decided on the latter. it was a fully 8-hour day to get there from koh lanta (1 hour van + 2 hour bus + another 2 hour bus + 4 hour ferry), but easy enough and we arrived just as the sunset on koh tao.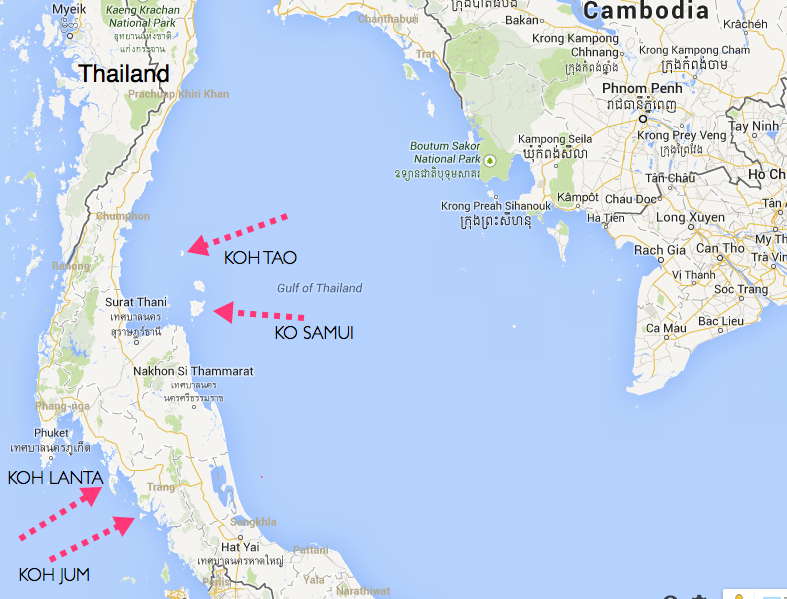 koh tao wasn't our favorite spot in thailand. it's a beautiful little island, but we didn't get the warm & fuzzys that so many other people get. don't get me wrong, it's an awesome island and we throughly enjoyed our five days basking in the sun, but it didn't compare to some of our previous stops. what we realized from research and chatting with locals is that the once pristine tiny island is now for three main demographics: 20-year-old bucket drinking backpackers, serious scuba divers and high-end resort honeymooners. we're D) none of the above.
years ago, ko samui was discovered by the backpackers and quickly became the party destination island. after that sparkle faded, they took their backpackers and moved onto koh phangan island which is now famous for it's full moon parties (a must do if you're 21 and love neon body paint). just a short ferry ride from koh phangan, koh tao is now filled with pub-crawling 20-year-old backpackers taking their turns crashing motorbikes, competing in fire limbo and getting cheap scuba certification.
in koh tao, the main beach strip is sairee village which we thought was cool, but the beach wasn't anything spectacular. after some exploration, we found freedom beach and totally loved the beach and vibe there. our pick over sairee for sure.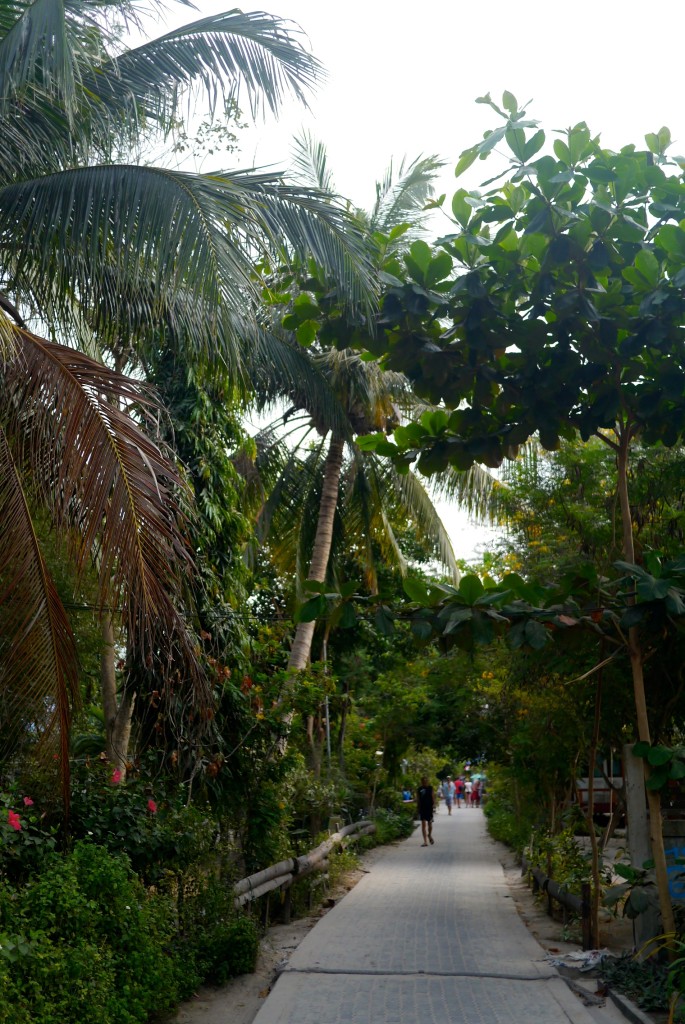 palm-tree lined pathways through "sairee beach village"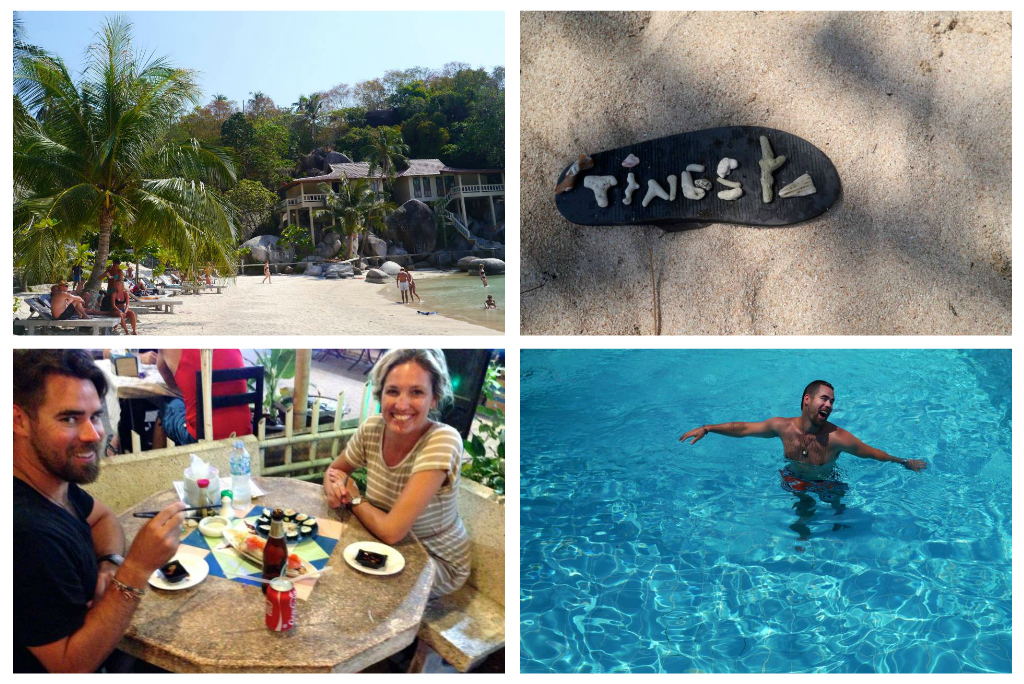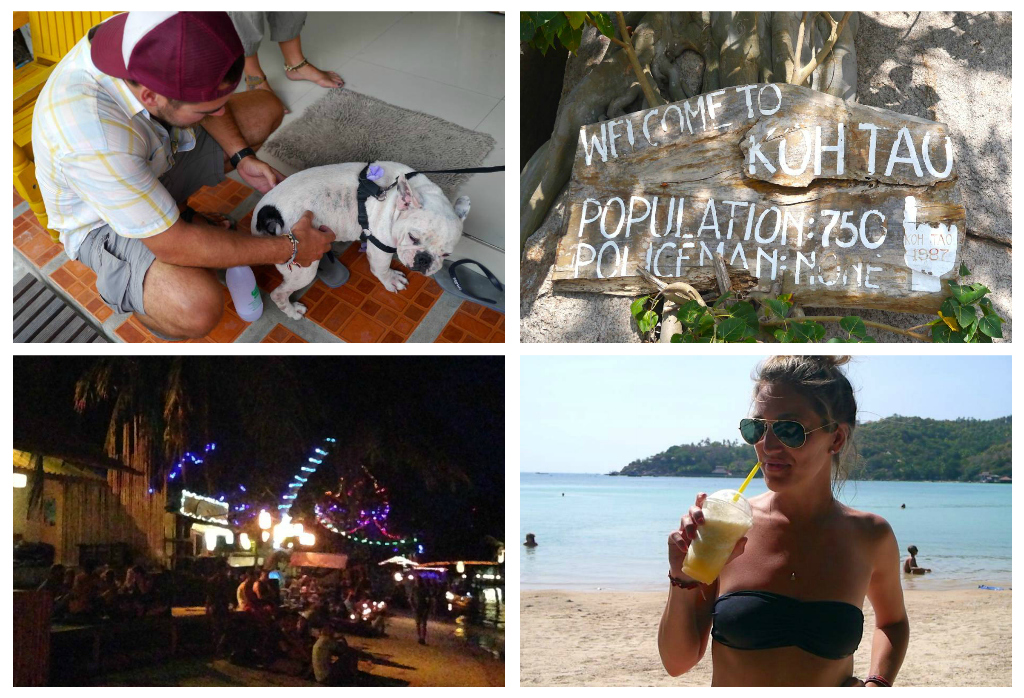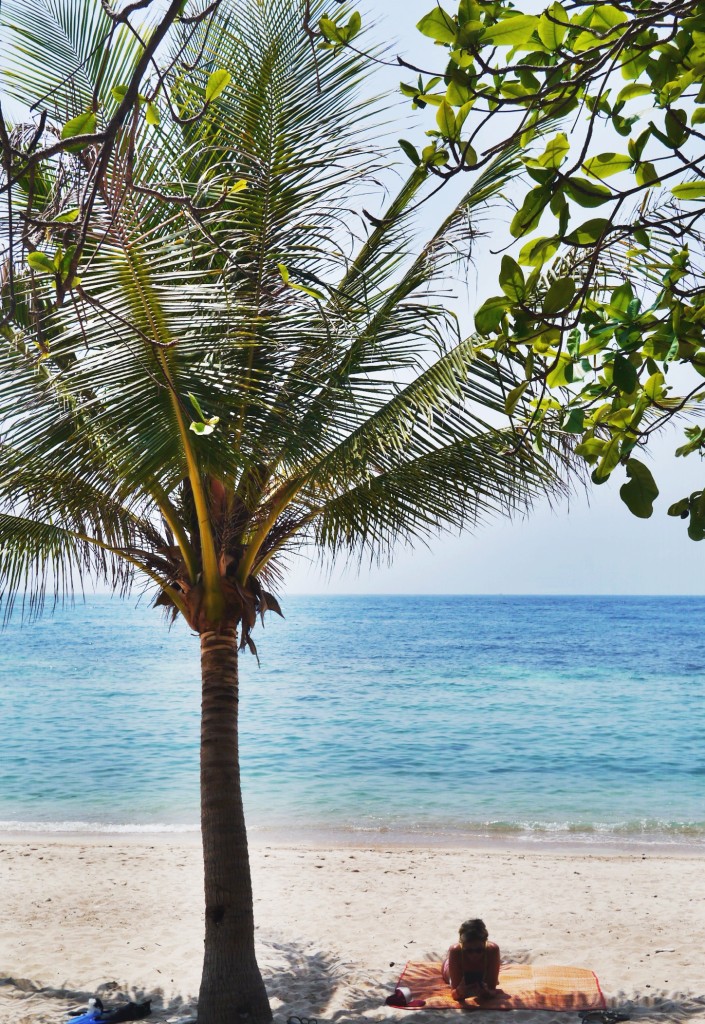 "the early beach goer gets the palm tree." we were up and at 'em and i got the primo spot on the beach.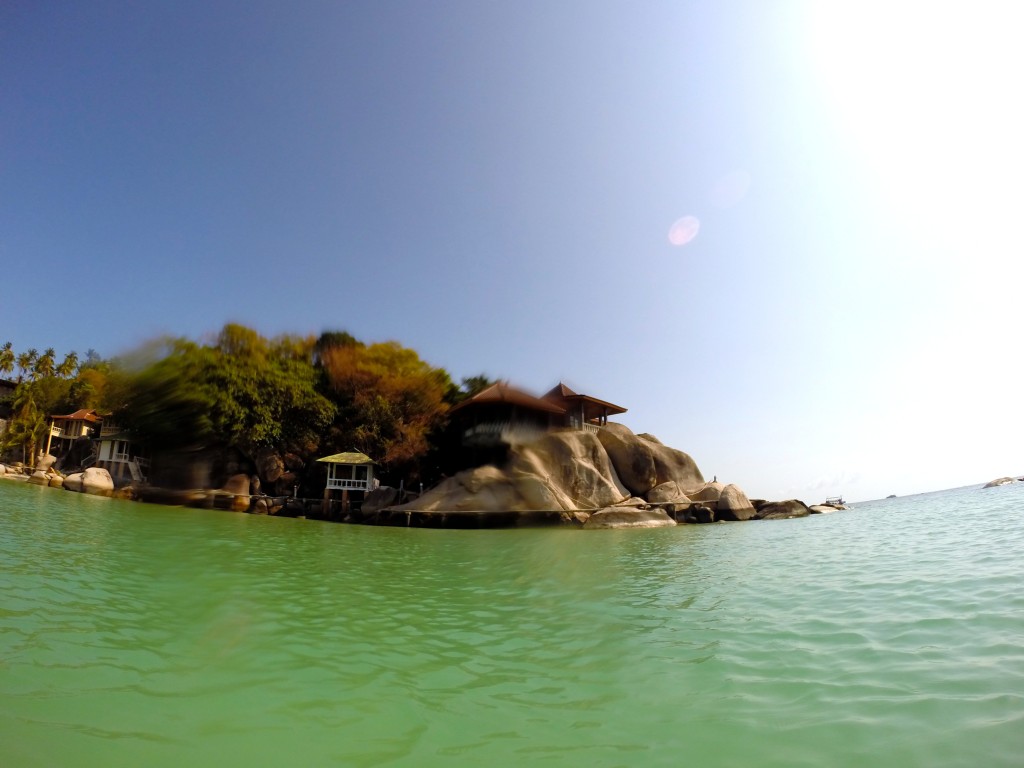 not a bad beach pad to rent for a week. right there on the cliff. 
after cocktails on the beach one night, we were walking through a beach club and danny got too close to a guy swirling his fire stick and ting got torched! look at his shirt. i laughed for a solid 10 minutes at the old guy in the beach club getting torched.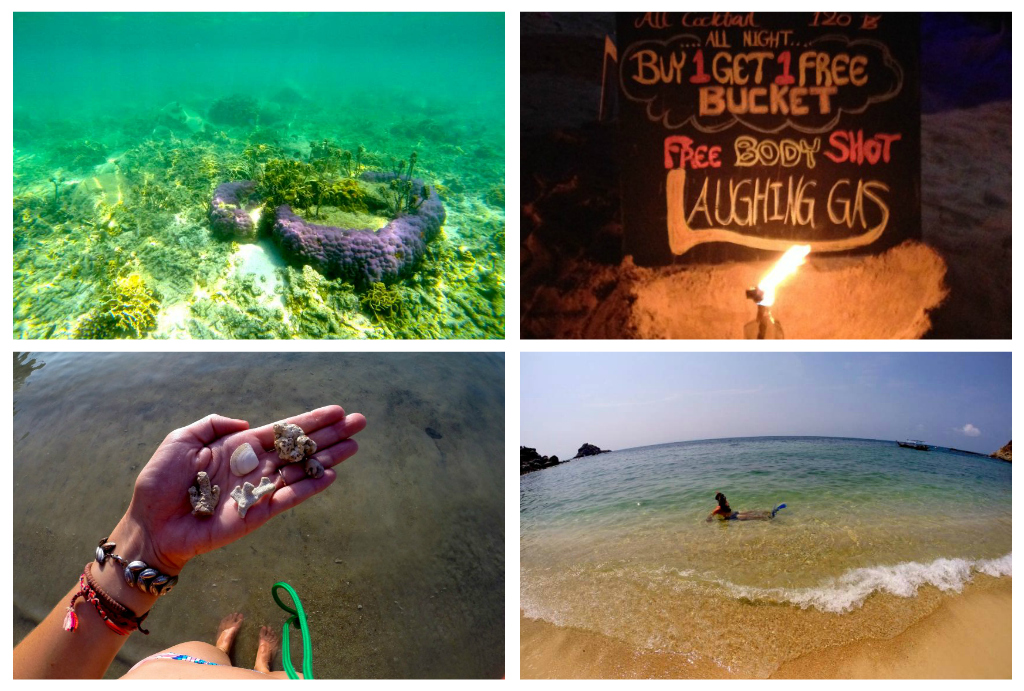 typical sandwich board sign outside of restaurants & bars in koh tao: buy 1 get 1 free bucket (this is a sandpail filled with booze), free body shots & laughing gas.