fifteen years ago, i spent a summer on an exchange program in southern japan (fukuoka with exploration in nagasaki and hiroshima). a high school student at the time, this second trip to japan was obviously much different. it was a late addition to our itinerary and we're both so glad it made it on the list.
—
when people think of japan, it's tokyo that comes to mind. and while tokyo may be the bustling capital known for fashion, restaurants and technology and kyoto lures people in with its cherry blossoms and ancient temples, osaka is now on locals and tourists radars alike for its sub-culture of food, shopping and nightlife for the young adult demographic.
as japan's third largest city, osaka has earned its nickname as "the nation's kitchen" boasting the birthplace of many favorite japanese foods. with only one night in osaka, we were up early and out late to cram as much in as possible. we started with ramen at Ichiran (seen here) and ended with an Osaka staple: Okonomiyaki.
there are a few notable areas in osaka that straddle a river:
Shinsaibashi (say that three times fas): A large indoor/outdoor shopping area
Dotombori: The restaurant and nightlife district
Osaka Castile Park: a free park for walking and wandering
danny snagged us a room at the Hearton Hotel in the Shinsaibashi area that was walking distance to pretty much everything we wanted to do. for $40 a night (super cheap for Japan) the room only had a twin+ bed but was super clean and had an amazing headboard control center: lights, AC, fan and 400+ commercial free radio stations to choose from. plus, we had japanese style kimono robes to lounge in.

our room at the hearton hotel osaka

there are vending machines everywhere in japan. anything you could want is in a vending machine.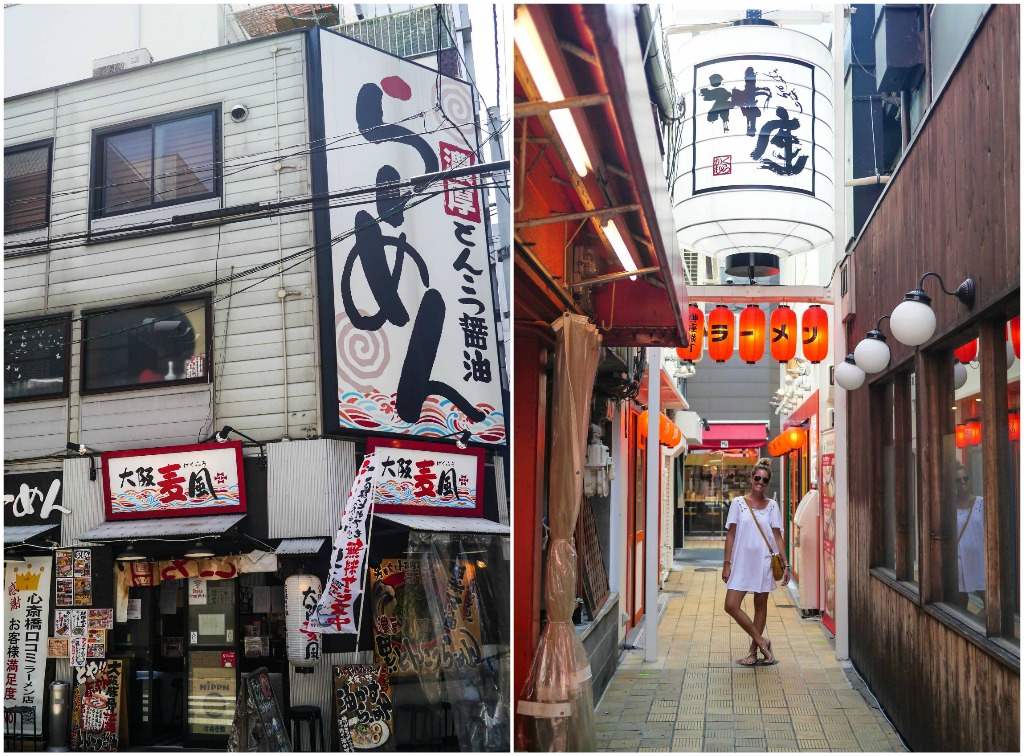 the little japanese schools kids are the cutest! look at those outfits and backpacks! 

"cat cafes" are a thing in japan. they're basically rooms where cats hang out and you can pay to hang out with them. 

osaka castle park. a beautiful free park to wander around and eat ice cream.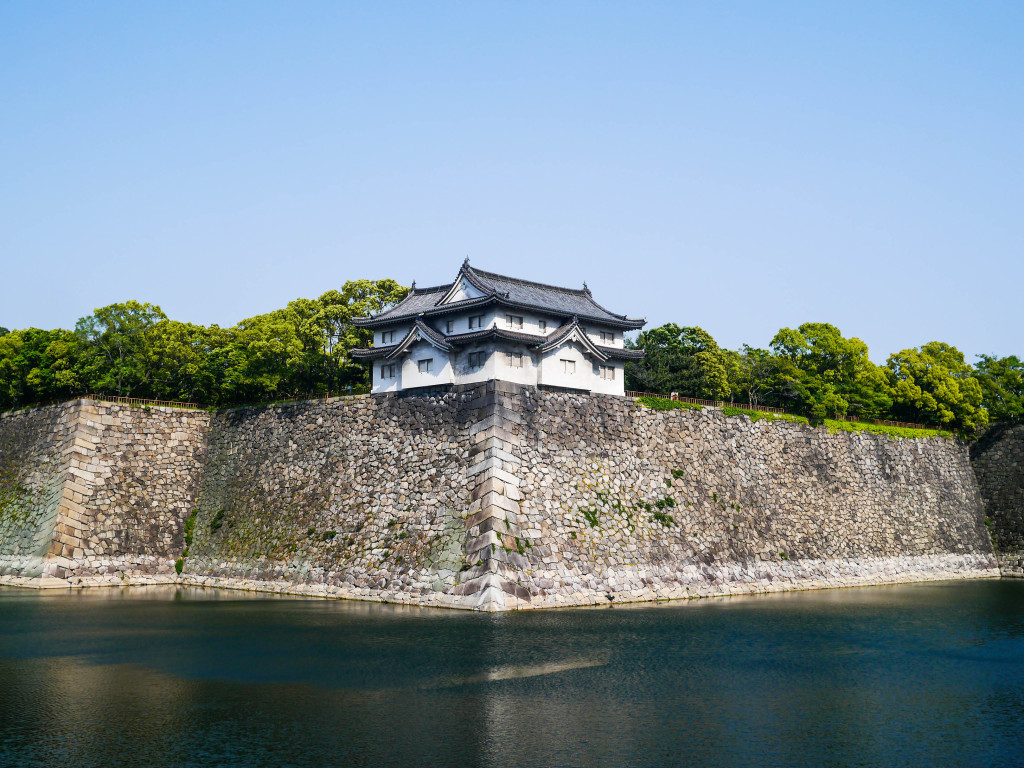 we called this guy "corn dog chef" and saw his statue a few  places. no idea who or what he's for, but danny loved my impression of him. // bikes! osaka is a total biking city. everyone from school kids to business men and grandmas are on bicycles. and, theft in japan is so rare that bikes are left unlocked everywhere. 

walking through the shinsaibashi shopping area // cab drivers are super formal in osaka. white gloves. bow ties. lace doilies on the seats. and there's a price tag that comes with them – we learned this the hard way.


shinsaibashi district at night.


dotonbori district for nightlife


after dinner, we bellied up at this tiny bar and the bartenders were super sweet and with limited english asked danny to write down the names of some of his favorite USA craft beers. // that's the line for another popular takyoki (octopus balls) shop – if you couldn't tell by the giant octopus on the sign.