Our first five nights in Bali were spent in Seminyak (our overview here). We took the advice of some Aussie friends we met in Cambodia and booked a room at UPaasha Resort & Spa. Not being a bungalow on the beach, this modern resort was a very different choice for us, but the second we arrived in Seminyak, it felt exactly right for the area. Plus, coming off the heels of a teeny room in Hong Kong, the spacious suite and its little touches felt like pure luxury. The room had a balcony and view, the bed was absolute heaven, the in-room radio station felt like it was made for us and the insane breakfast buffet could be ordered anytime and delivered anywhere. Eggs benedict in bed is a magical thing after five months of free soggy wonder bread "toast" and greasy eggs.
Located in the heart of the beach town, UPaasha was walkable to everything and we took full advantage of the rooftop pool, bar and cabanas. In fact, we spent a full couple of days completely relaxing and not leaving the property.

after a handful of Caipirinhas (my absolute new favorite summertime cocktail), we played a game of, "let's put the GoPro on burst and throw it around the pool."
—-
While in Seminyak, we diligently followed the recommendations of friends, and found ourselves enjoying many of the Seminyak staples.
Potato Head Beach Club
A setting like a Vegas pool party (but much more laid back) and on the beach, Potato Head is the perfect place to spend a full day in Seminyak, Bali. I highly recommend booking a poolside daybed in advance (400,000 IRP / $42USD food&beverage minimum) which you'll spend in a snap. However, there's plenty of open space if you forego this option – especially at the pool's swim up bar. We were at Potato Head long after the sun went down, sipping cocktails, swimming, dancing and chatting with Aussies galore. At 6+ hours from Sydney, Bali is the closest destination for Australians, so it's pretty much their go-to for spring break, bach/hen party and tropical family getaways.






Sunset at Ku De Ta

Ku De Ta is the perfect place to wander right before dusk. Grab a seat in the grassy area just above the beach sand, order a gigantic tropical drink and chill out while the sun goes down. There's a live DJ, people everywhere and the vibe is just right.

Dinner at Mama San
One of our favorite meals during our entire stint in Asia was at Mama San. A modern Asian fusion concept, the restaurant was inviting and the food was divine. Yes, I said divine. I can still taste the pork belly melting on my tongue. Reservations are strongly encouraged a couple of days in advance. But don't fret – the upstairs seating is lounge-style, full-service but does not require a reservation.
Mexican Fare at Motel Mexicola


The design and space are super cool, so I can see why people told us to check it out. Motel Mexicola felt like a Mexican Cantina that should be in Palm Springs or LA. We heard it's super fun for late afternoon drinks and eats, so that's when we went but we were the only people in the huge place. A little anti-clamatic, but we stayed for tacos and margs since the space was worth it.
Wandering Around
You can pretty much walk or scooter anywhere in Seminyak. We spent late afternoons (after the sun started to set) wandering the streets of Seminyak, checking out the shops, getting massages and discovering new bars and restaurants both in town and along the beach.

the doorway umbrellas are a decoration seen everywhere in bali.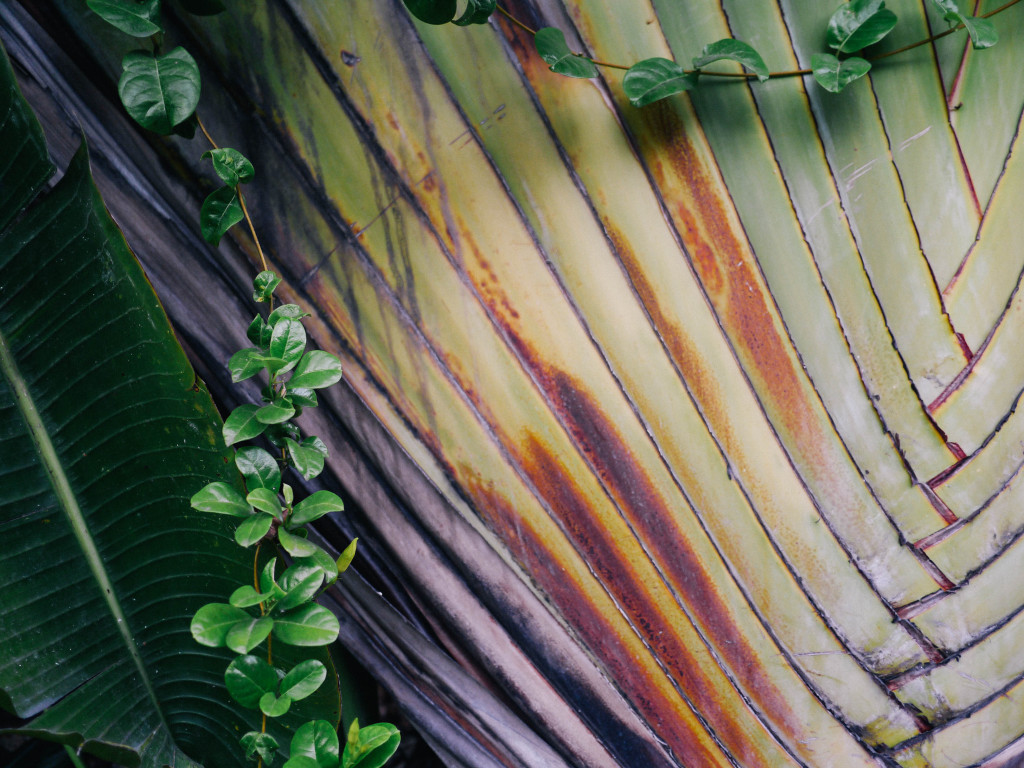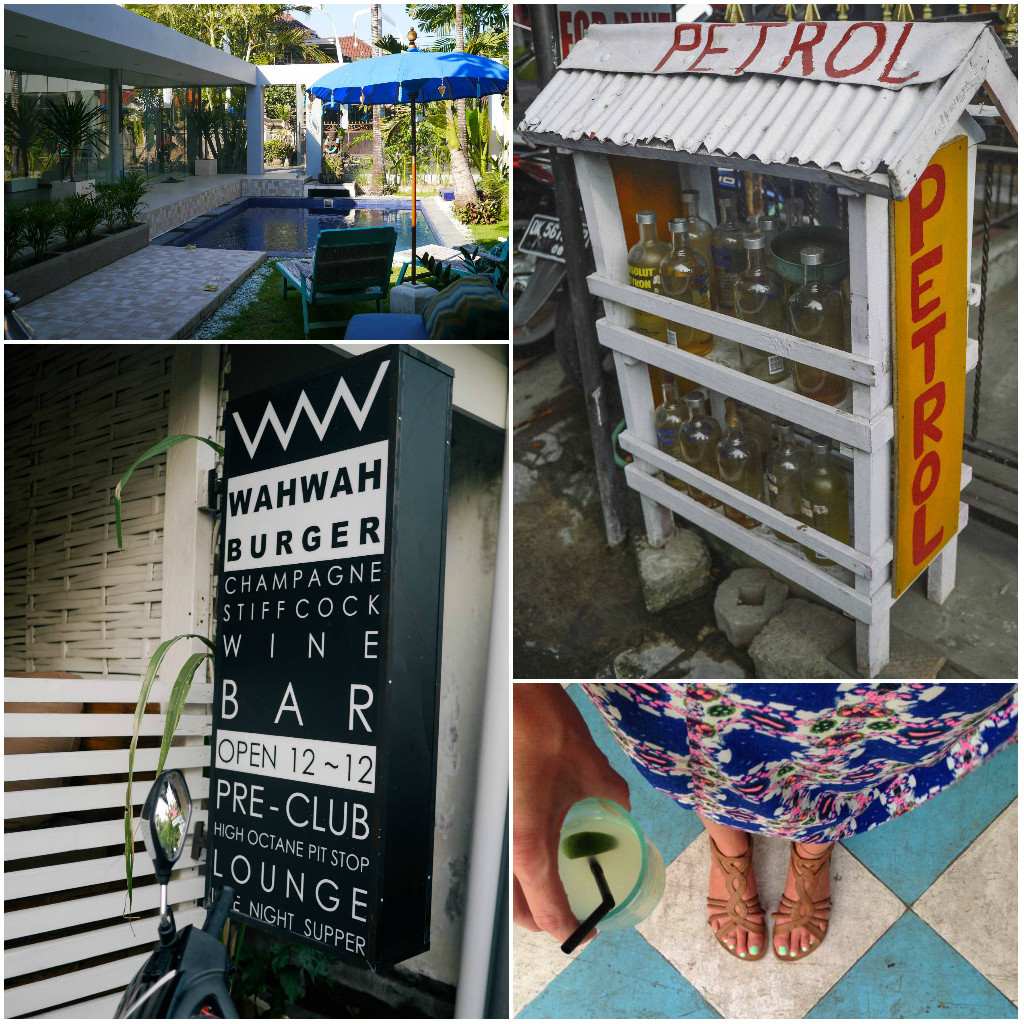 afternoon spa treatments at the new Osapa Bali.
motorbike petrol sold roadside from absolute vodka bottles.
wahwah burger's gone a little aggressive with their drink menu.
my many hues of blues in bali.
—