After Seminyak, we headed to Uluwatu to explore a much more laid back part of the island and to give Danny some time in the waves. We rented a motorbike with a surfboard rack, got D the board to match and spent the week living la vida de surfers.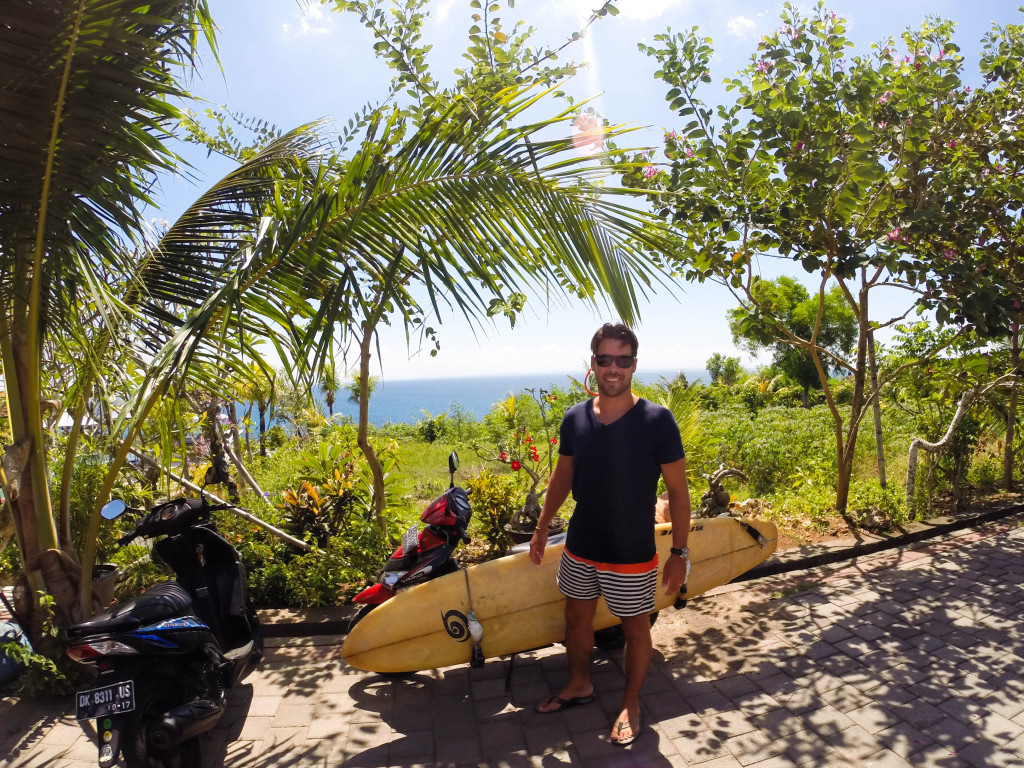 how nifty is that surfboard rack? all you need is a bungee cord.
We snagged a great new hotel right on the Bali bluff. Uluwatu Cottages was super boutique but had new bungalows, a pool with ridiculous ocean views, massages available outside or in-room and tasty Indonesian cuisine on the cheap. After exploring Uluwatu, I think for the value (about $45/night) it's hard to beat in an area that's dominated by beach shacks and five-star resorts.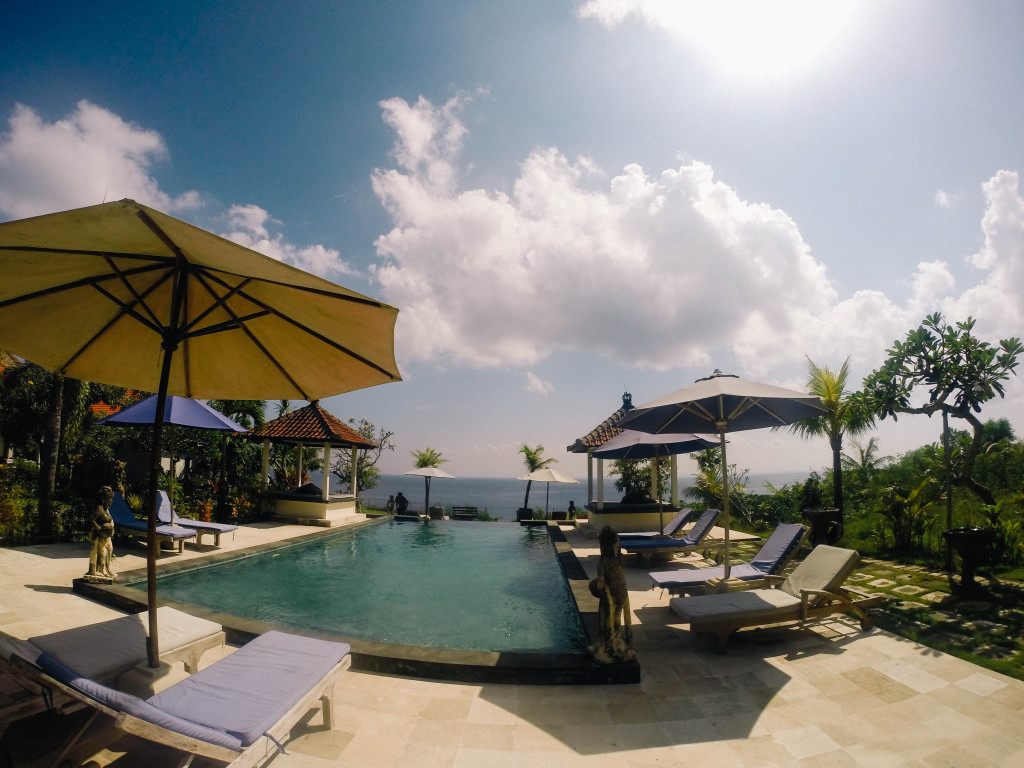 the hotel property, pool & view. massages were done in the poolside cabanas.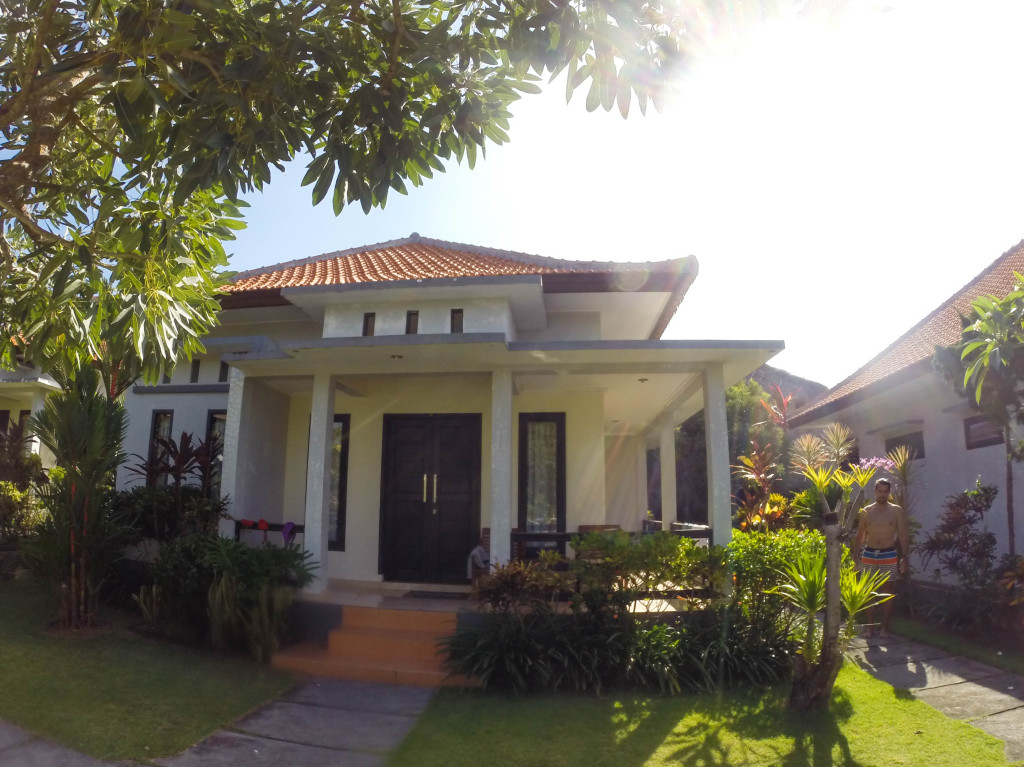 our bungalow at uluwatu cottages (+ steve & emily)

 
pool with a view. perfect for quick dips on hot day.

Our first night in Uluwatu, we befriended an awesome Canadian couple staying at the cottages and our very own Uluwatu Surf Crew was formed. Well, the three of them surfed and they had a private photographer. Steve, Emily, D and I pretty much stuck together while we were there – BBQ dinner at Padang Padang Breeze (tasty!), drinks upstairs at Cachos Mexican Restaurant (awesome!), lots of Bintang beers in the pool and surf time.
Thailand beaches aren't much for surf, so Danny was excited for Bali to spend some time surfing. I've gotta say, I was pretty impressed by this desert kid's ability to pop right up. Each day, he'd start with a morning surf session and then head back out after lunch. Man, being a surfer's wife isn't as relaxing as you'd think! Although I pretty much parked myself under an umbrella in the sand (Bali was hot), I hardly got any reading done. I was fixated on watching D like a hawk to make sure I saw him at just the right moment. I caught myself bursting with pride and smiling so big each time he'd catch a wave.
After the first session, I asked him why he didn't wave back to me. "Um because babe, waving is a sign of distress and I don't need a bunch of lifeguards coming out to rescue me." Smart. How embarrassing would that have been?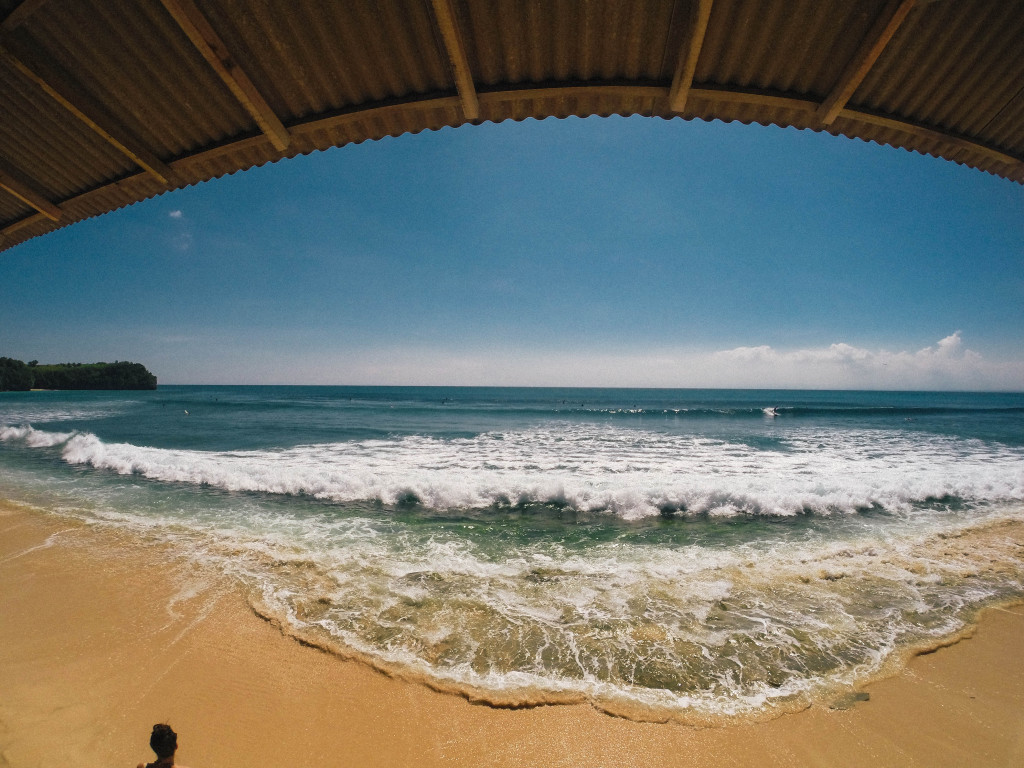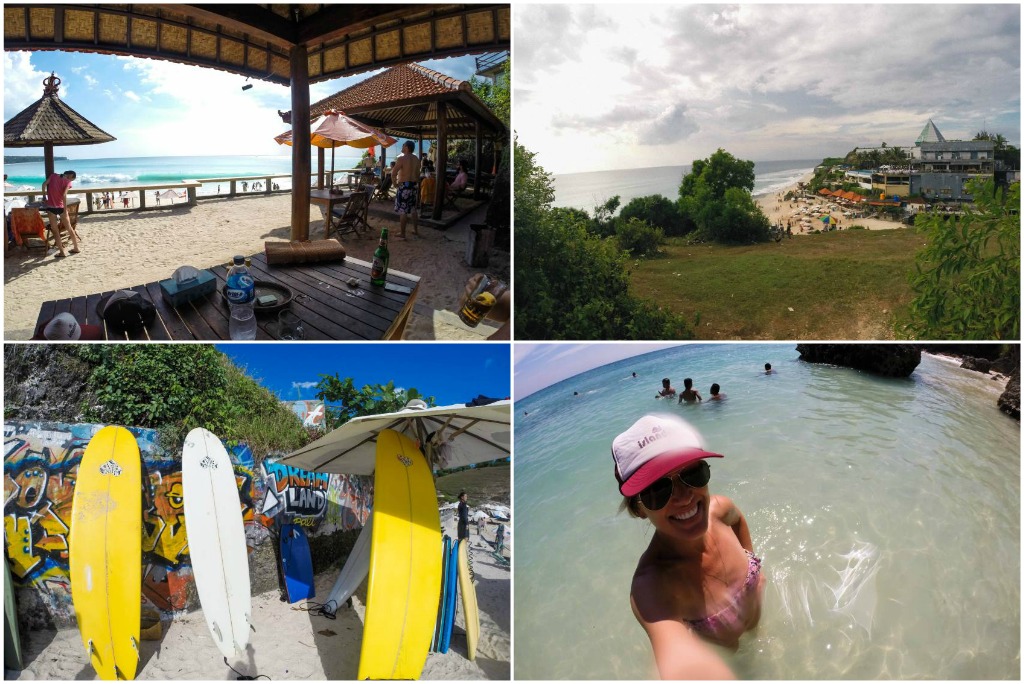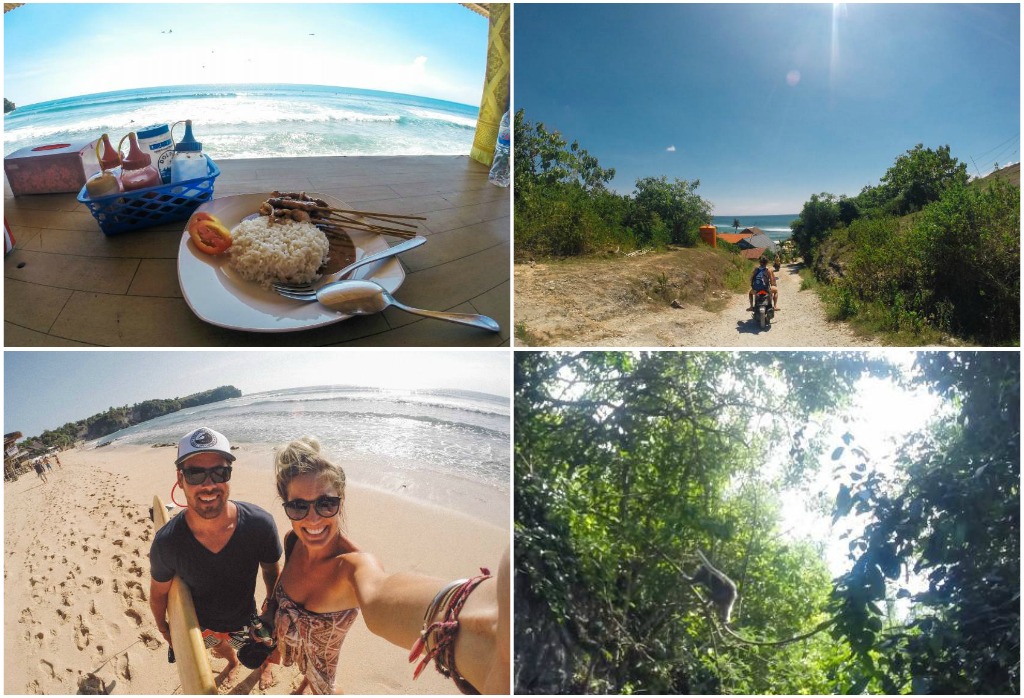 Bali makes you work for their beaches. It's lots of backroads, stairs and trekking to find the white sand and waves.
I ate chicken satay pretty much every day. A delicious Bali staple.
But when you have lunch views like those, anything will taste amazing. Unreal gorgeous.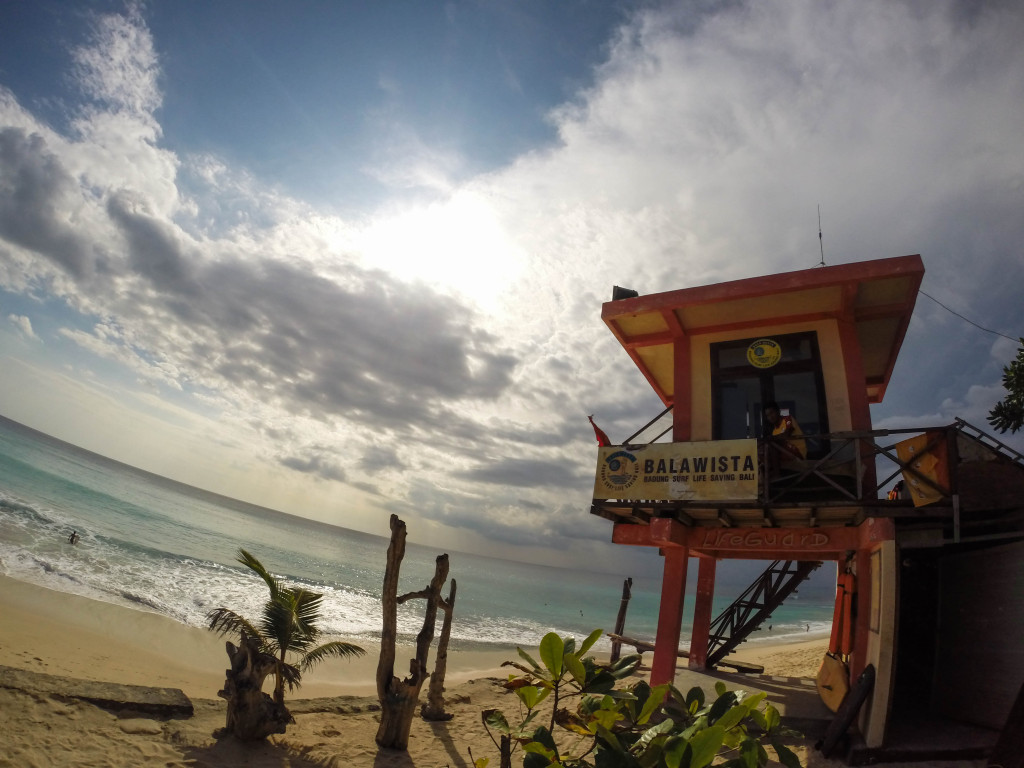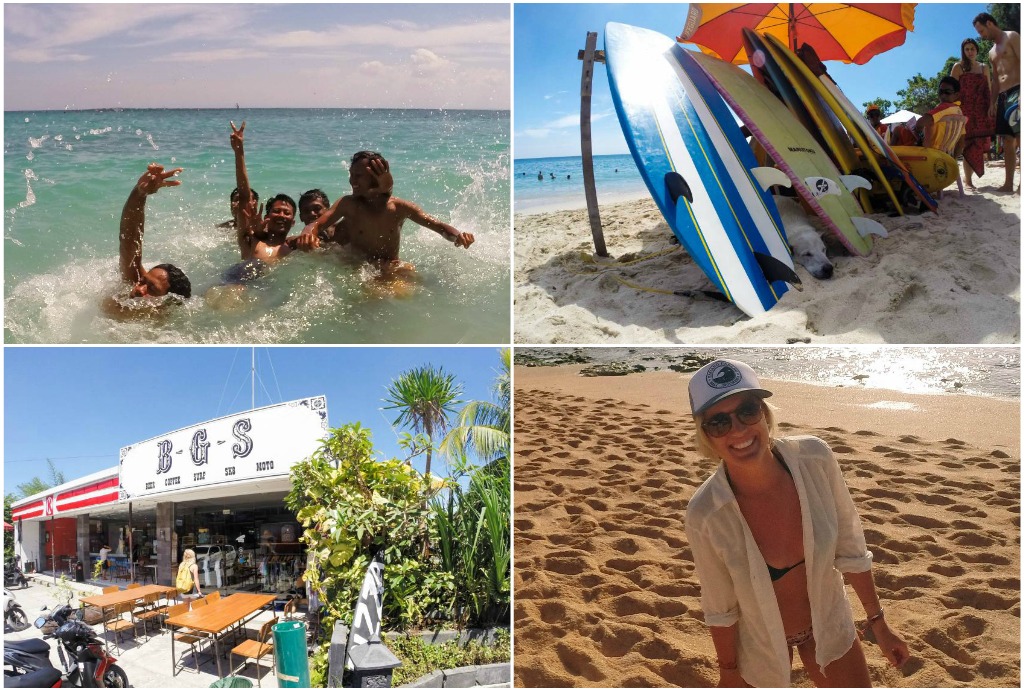 while i was watching D, these Bali locals were goofing off for me – each wanting a photo… and a kiss.
surf pooch finding some shade under the surf boards.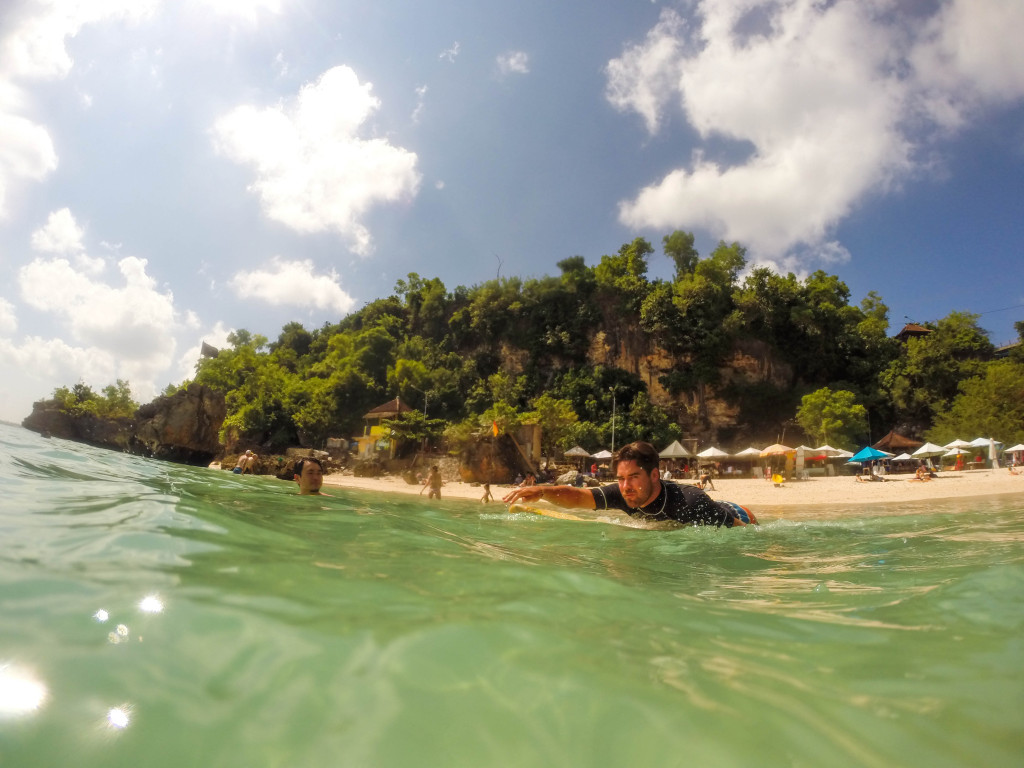 A must-do in Uluwatu is attend Single Fin's "Sunday Sessions."
the ultimate uluwatu party that takes place at single fin's cliffside digs.
there's a live DJ, a band and hundreds of tanned & toned surfers relaxing for the night.


Balagin Beach. Too rocky for my taste, but good for surfers.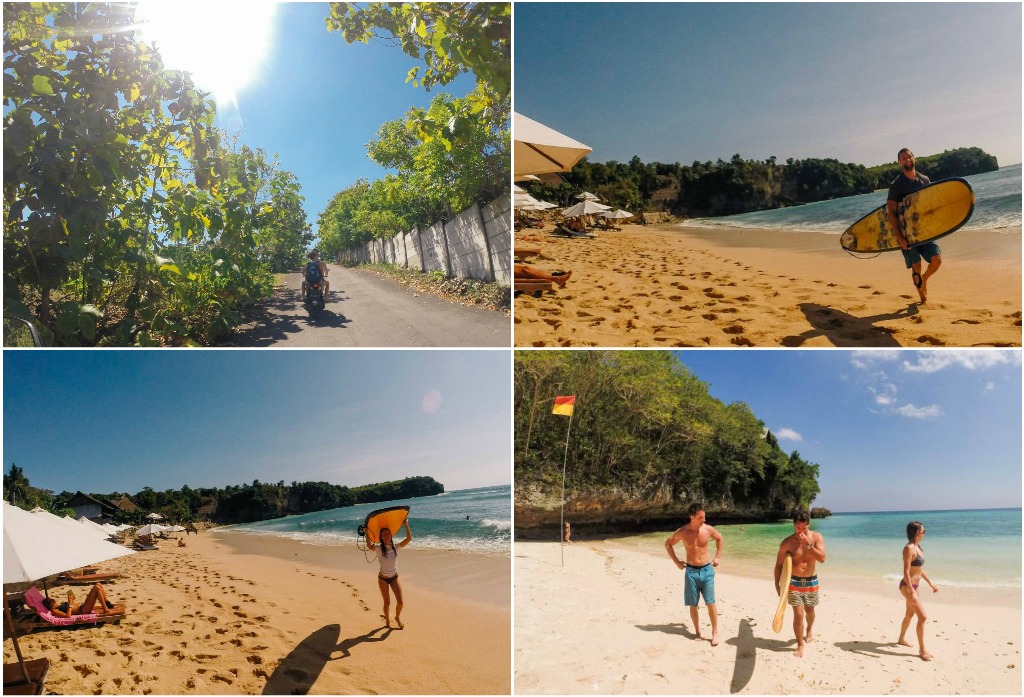 our rad uluwatu surf crew: steve, danny & emily (t on photog duties)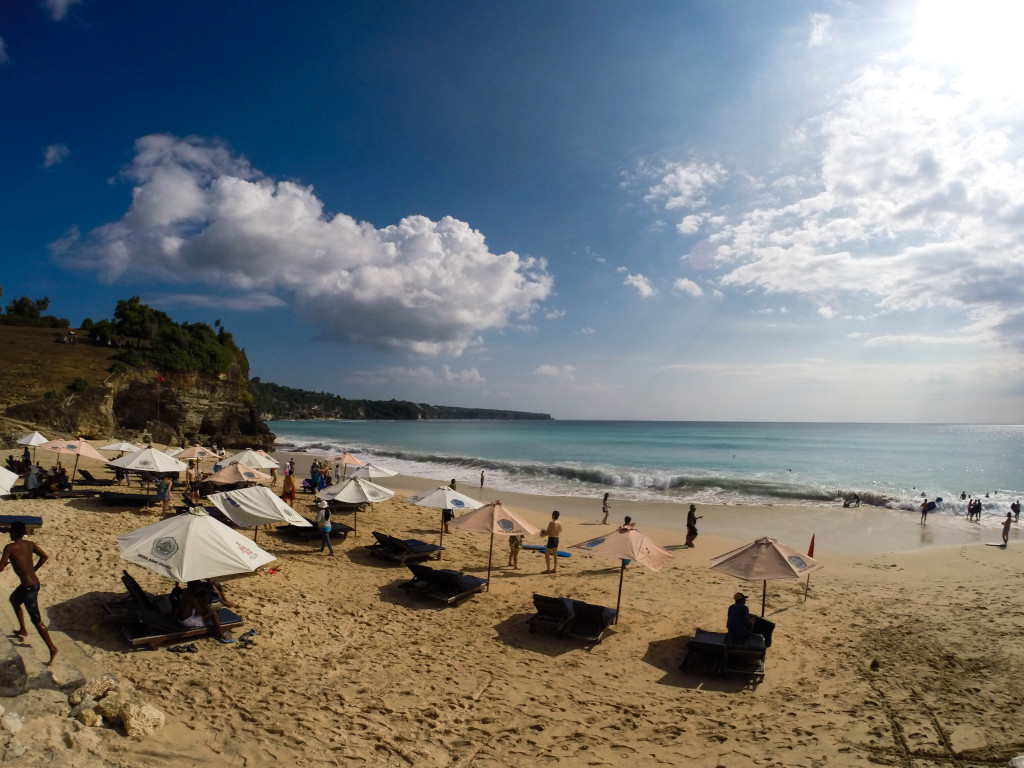 Dreamland Beach. A beauty, but sadly now developed and a major stop with all the tour buses. People. Everywhere.


the keychain to our room at Uluwatu Cottages. very poignat.
but when you feel like you're hemorrhaging money in Bali, it's a little ironic.
so THAT is our motorbike that we road 1.5 hours each way across the island – PLUS two people.
it was a little cramped.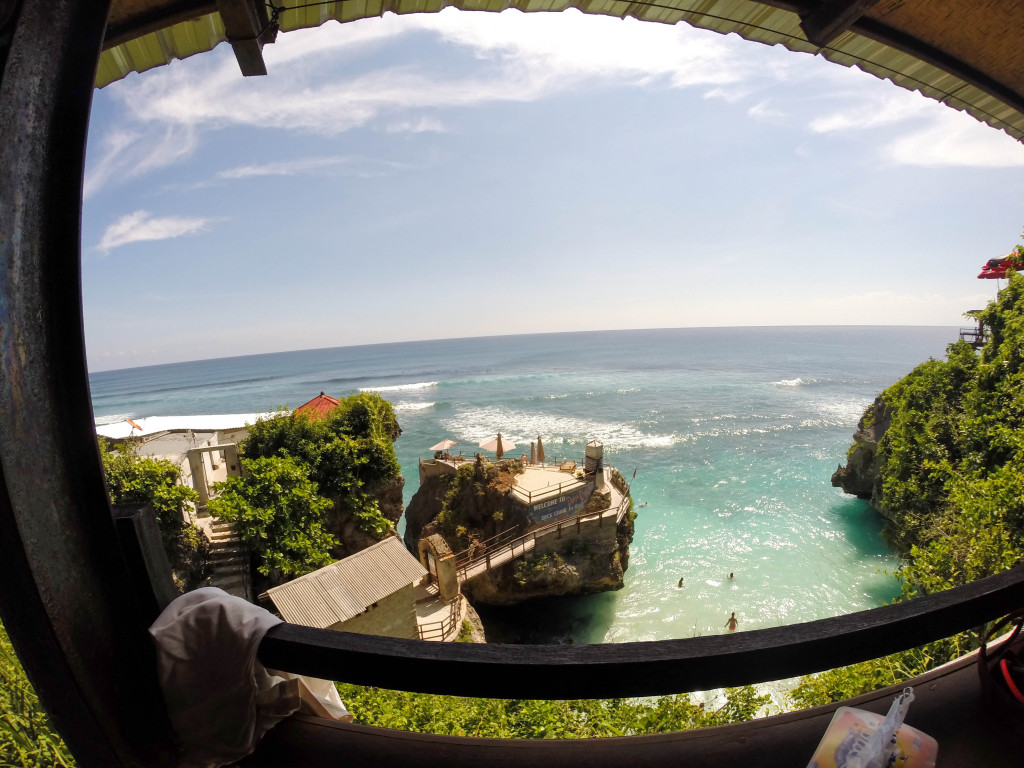 the views from any cafe at blue point beach. you can't see them, but there are dozens of surfers to watch.