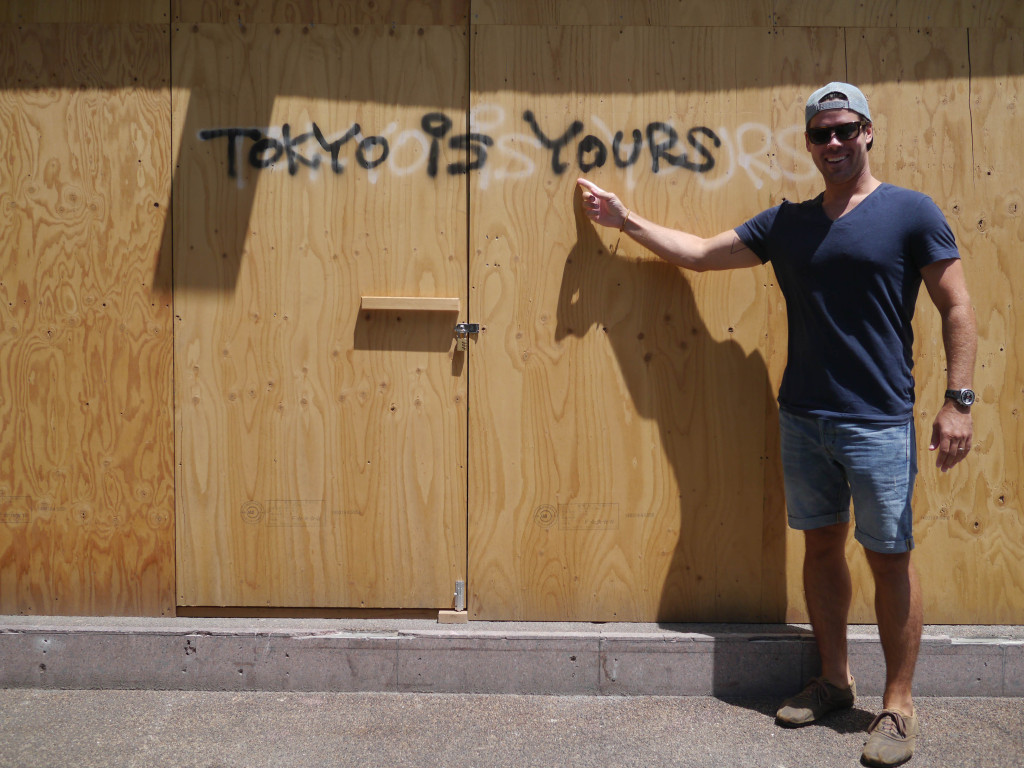 we did a lot. and seriously loved every second of it.
tokyo is at the top of d's list and he's a tough critic.
japanese people are the nicest, most respectful, genuine people. we had so many japanese people go out of their way to help us when we looked lost at the metro station (matching symbols is really tough), we had chefs come out of the kitchen to show us noodles & ingredients when english menus weren't available and we were generally greeted with smiles and bows everywhere we went. 

on top of the culture, everything about the city of tokyo is efficient and clean. it's like they've thought of every little thing to eliminate wasted time or resources. and the cleanliness? it's unreal. we joked that you'd never be able to find a piece of trash on the streets – and for real, you never did see litter. danny marveled at each pristine, spotless construction site where tools were neatly laid on corresponding mats and workers wore all white jumpsuits. the sum of all japan's parts made it very clear that the japanese take a lot of pride in their culture and country.
tokyo was a bittersweet stop. it was our final stop in asia, so we threw the traditional japanese "everything in moderation" motto to the wind and did anything and everything we wanted.
HARAJUKU
young, hip fashion district of tokyo (part of shibuya) known for its outlandish tokyo fashion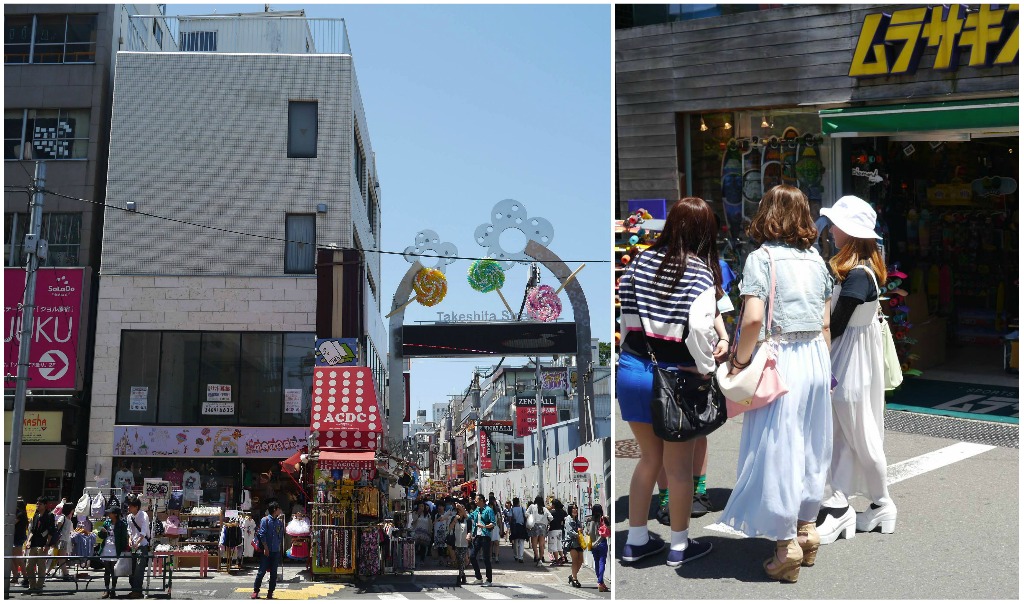 takeshita street is "the" street in harajuku and it gets packed on the weekends


the fashion in tokyo is fun to watch. it's equal parts stylish and crazy.

tokyo raver in a hammock. #casual


i was actually in the market for an egyptian inspired jumpsuit. perfection.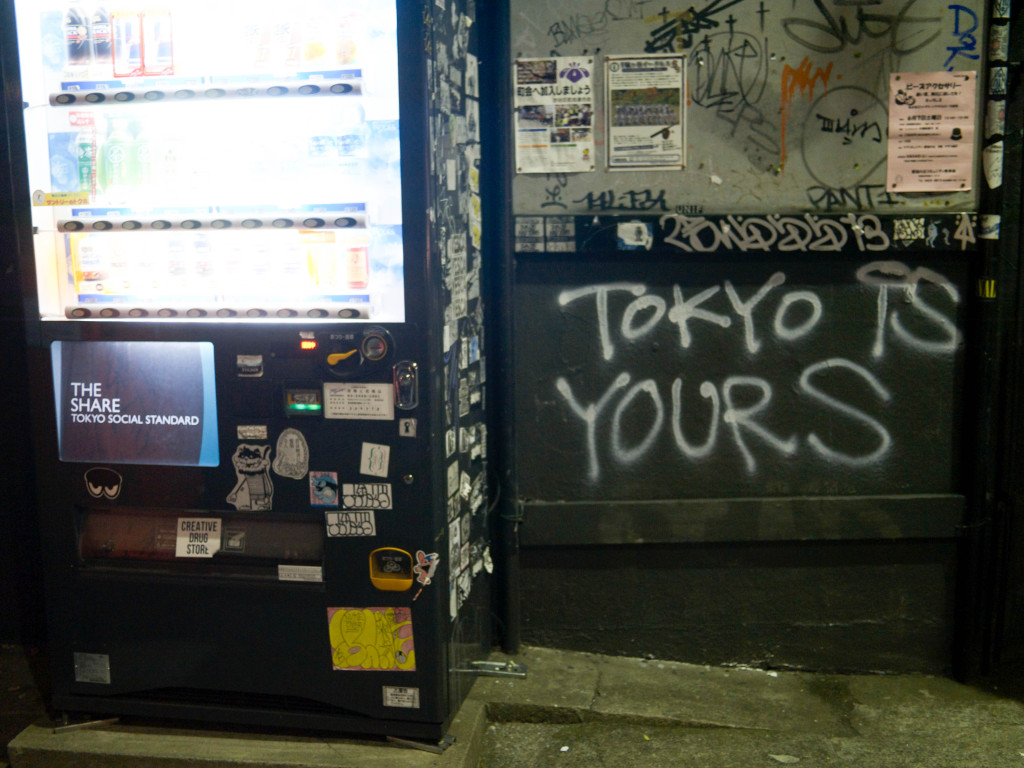 SHIMOKITAZAWA
an up & coming popular tokyo district for the young, hip, laid back tokyo kids
great for wandering around on the weekend, but not the best place to stay (wiki here)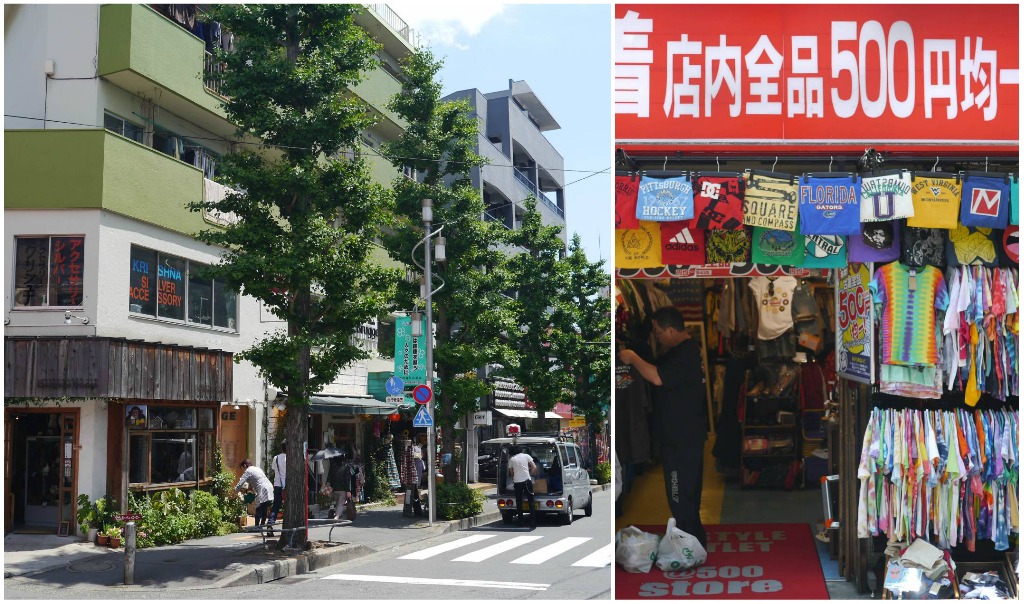 see all the american brands and universities? so many storefronts look like this.
 YOYOGI PARK 
Huge park in the middle of Tokyo and adjacent to the famous Meiji Shrine
we went on a saturday and it was absolutely packed with people picnicking, playing games and lounging

SUMO WRESTLING
it happened to be the annual sumo tournament while we were there.
sadly, when we tried to buy tickets at the door, they were sold out for the next few days.
AKIHABARA
tokyo's electronics & gaming sub-culture district where you'll find discount electronics, gamer nerds, tons of japanimation cartoons and "maid cafes" where little japanese girls are dressed up as french maids and will serve you.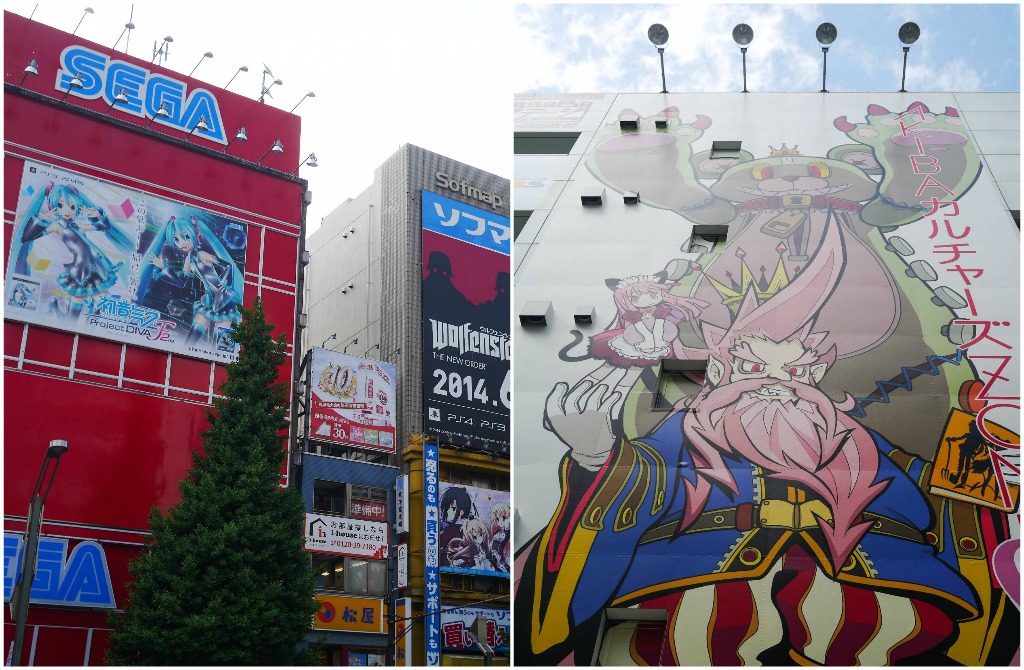 slightly unsettling, but totally appropriate, name for classified girls. the recycle shop. yup.

THE TOKYO STREETS
there are so many areas to explore: shibuya, shinjuku, ropongi… we spent many afternoons just wandering.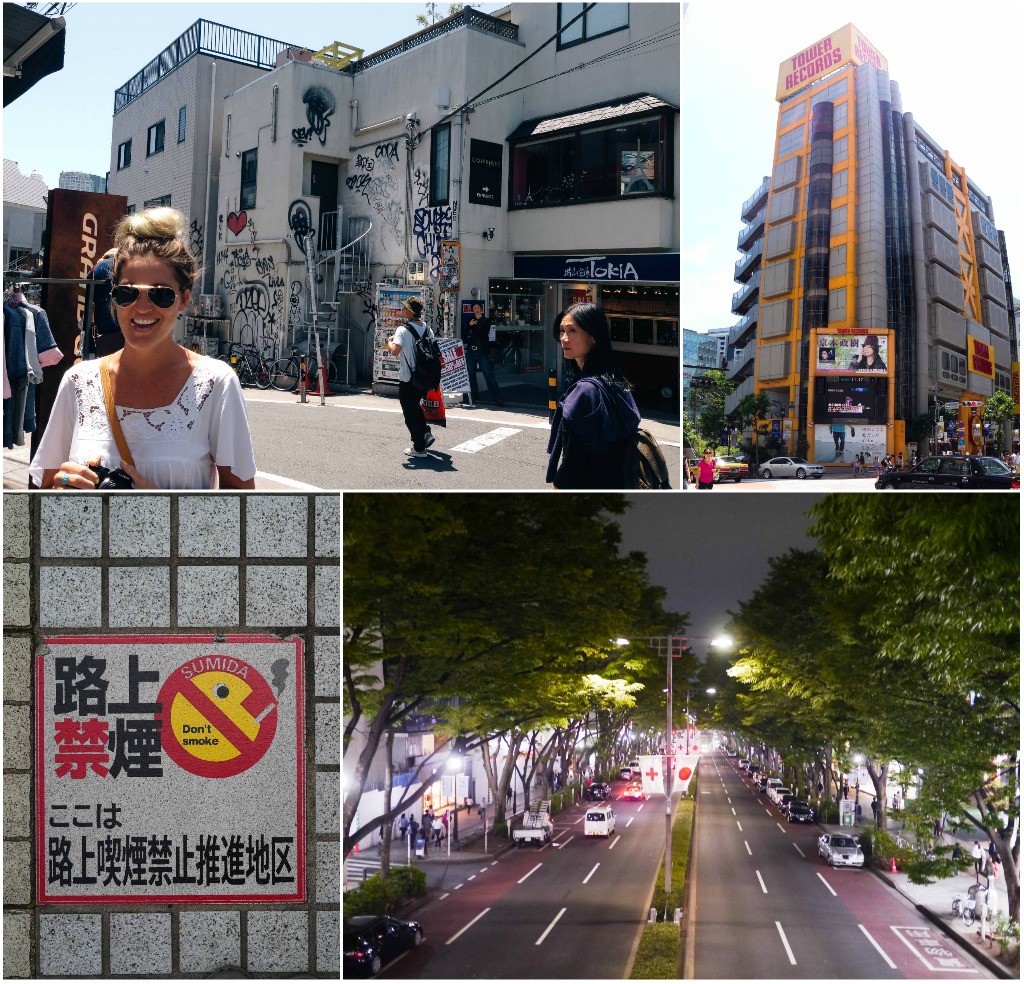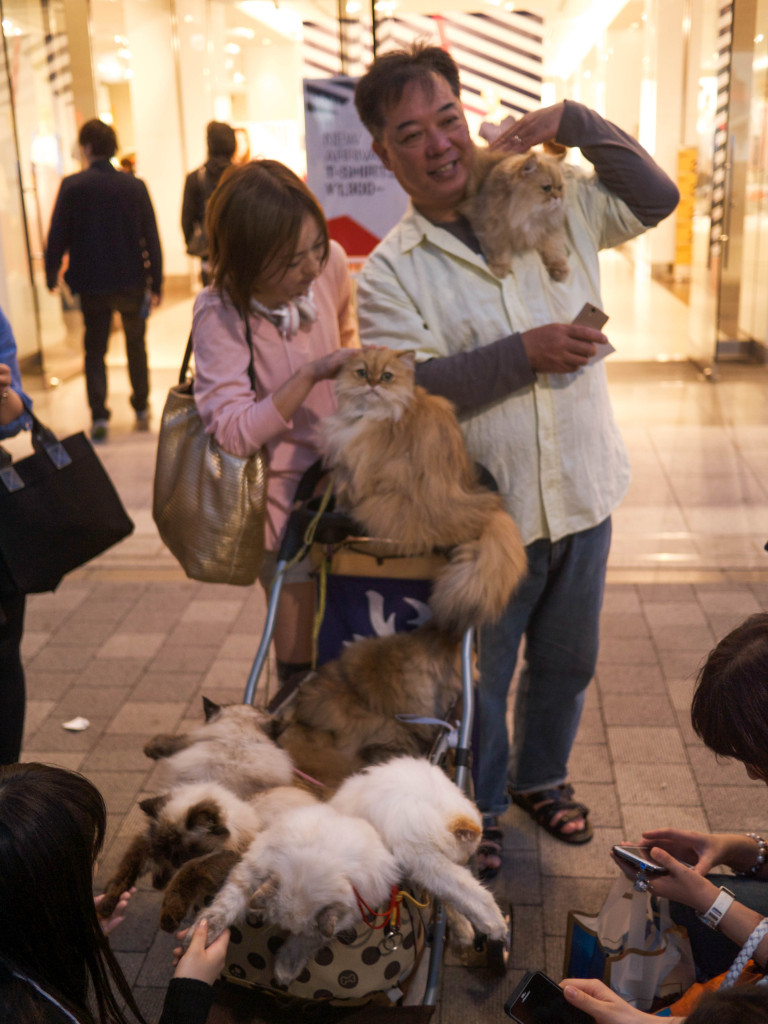 walking to harajuku one night, we saw this man with his stroller filled with grumpy cats. quite the scene.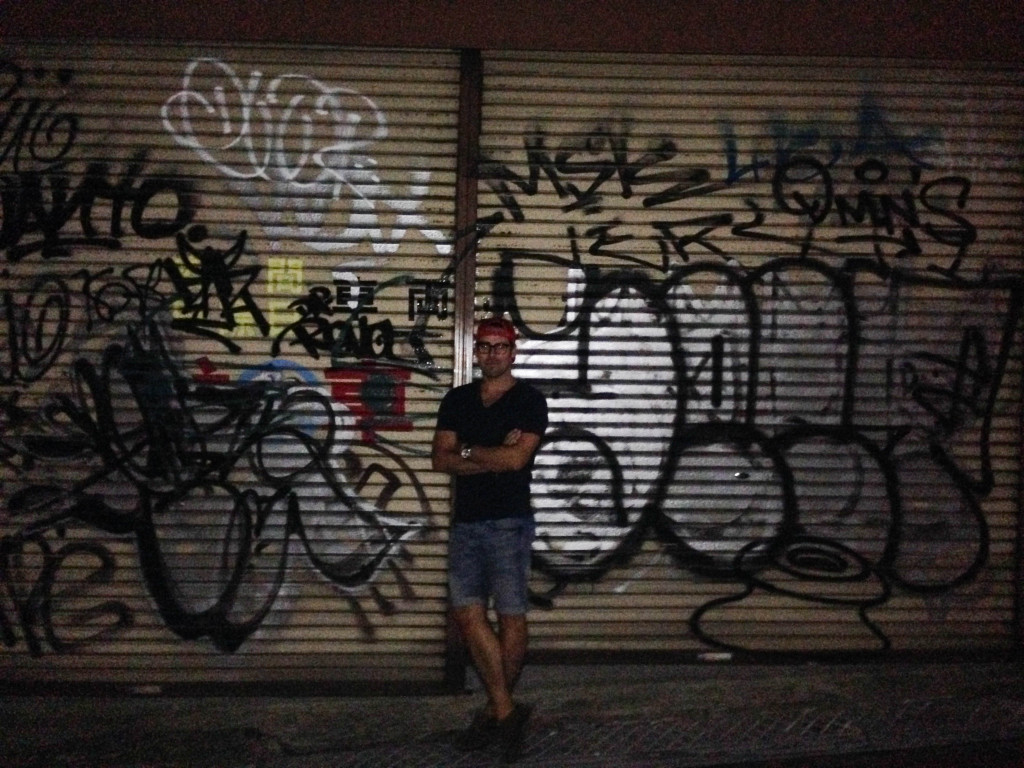 EATING + DRINKING IN TOKYO
ramen, burgers & everything in between
identifying and then finding restaurants was pretty tough in tokyo. so many restaurants are hidden behind curtained doors, in basements and dark alleys that you're probably not going to just stumble upon top spots. we turned Time Out Tokyo, a great blog Tokyo Eats and friends to lead us in the right direction. here are some spots we did find and enjoy.
the great burger
we stumbled upon this US southwestern inspired spot walking down "cat street" in our 'hood

suzuran ramen
(listed on Time Out Tokyo's 20 must try ramen shops)
this ramen shop is one of tokyo's oldest running. you'll know you're there when you hear nothing but the carpenters music playing. that's right, nothing else has ever played in the restaurant. the tiny shop is perfect for dinner and while no english menus are available, the staff will do their best to get you what you want (or, just tell them to make their favorites like we did and sit back and enjoy).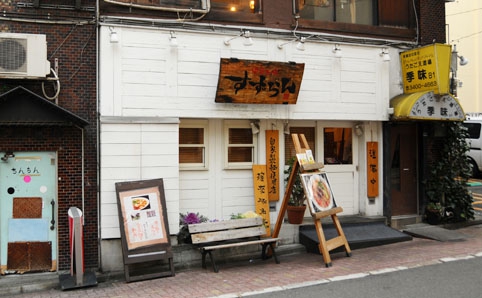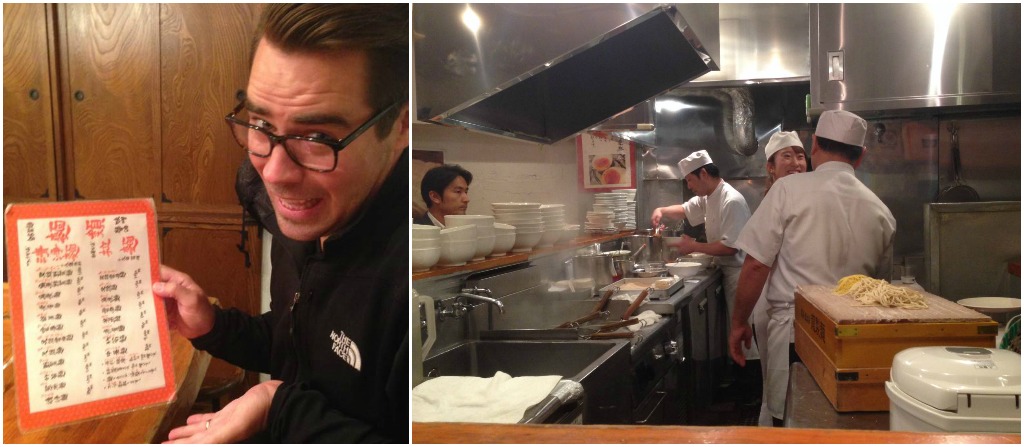 eggs & things
nothing spectacular by our western standards, but if you're looking for a leisurely sit-down brunch in tokyo, this is THE weekend spot in harajuku.
be prepared for long lines to get your typical bacon, eggs & pancakes breakfast. if the weather is nice, wait for a spot on the patio to watch harajuku's fashionable passerbys.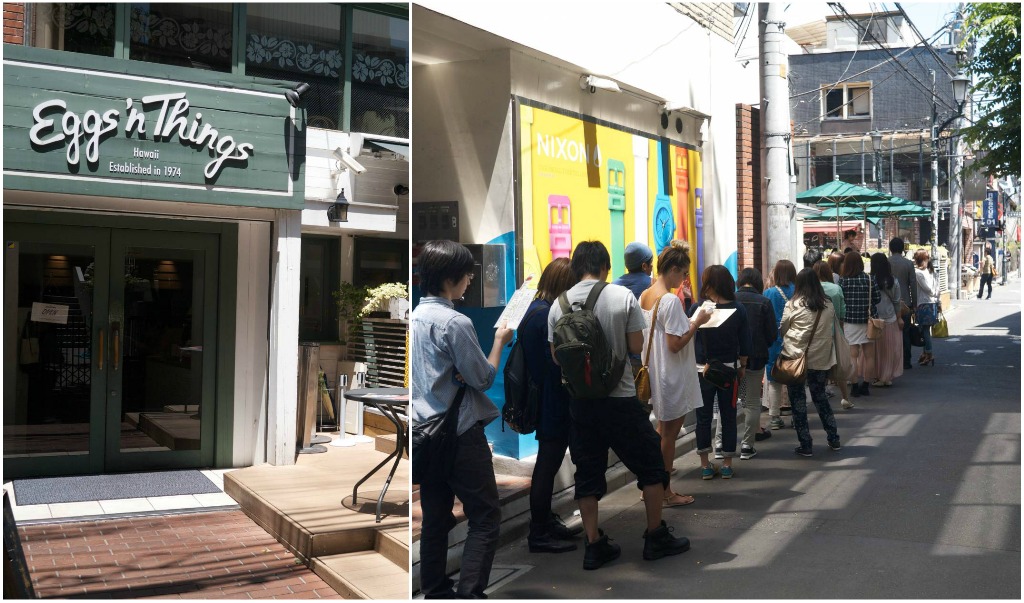 blacows
famous for their wagyu beef burgers (the top rated beef in the world),
we were greeted with a sunday afternoon wait at wagu, but it was worth it.
(read more in this esquire article)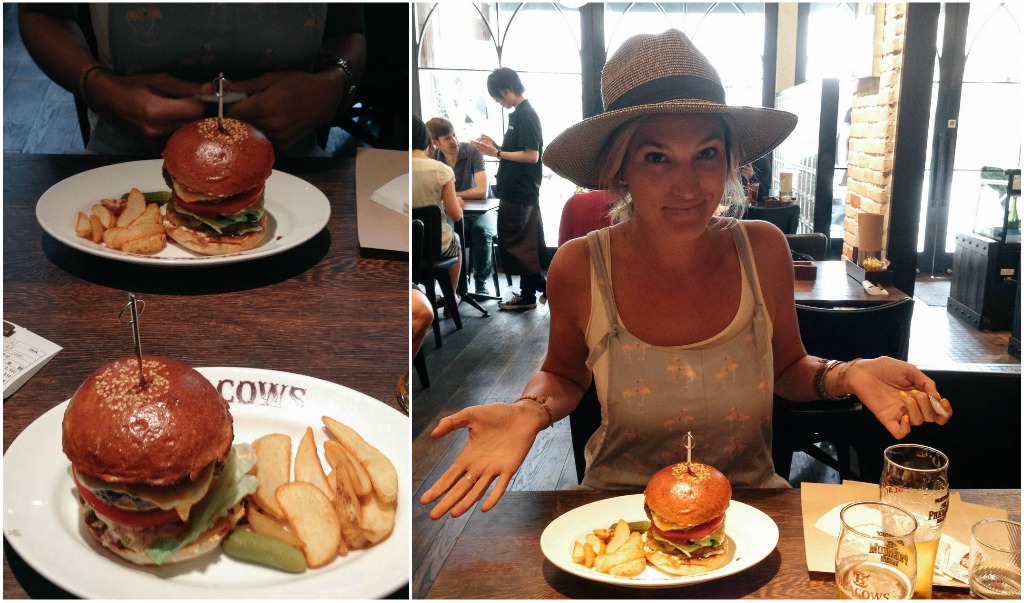 other tokyo restaurants for your radar:
daiwa sushi (seen here)
ichiran ramen
ramen world
robot restaurant (go for the crazy experience – not the food)
gancha
zoetrope whiskey bar
himawari sushi
streamer coffee shop
nishi-azabu in gonpachi 

tokyo nightlife spots to consider: 
aoyama tunnel bar – a tiny, but fantastic bar
oath nightclub – underground DJs
the library lounge
the liquid room – live music scene
unit – full blown tokyo nightclub
golden gai – a seedy area in shinjuku with lots of bars
kabukicho – seedy area with weird bars & shows (note: "new-half" is a japanese word for pre-op trannies, so if someone offers you a "new half" show,you know what you're getting into)