THE TING'S TOP TRAVEL RESOURCES
Throughout our travels, we didn't have cell phone service and never once got a SIM card. There were those handful of times that it would have been nice, but we always made do and figured it out. Here are the tried-and-true resources that we heavily relied on.
City Maps To Go (#1 resource, invaluable to us)
This app significantly reduced the number of hours we were lost. It's a must-have. How it works: when you have a WiFi connection, download a map for a specific region to your phone (i.e. Southern Vietnam). Then when you're without WiFi you can search points of interest (tons are pre-loaded), mark, save & color code your own stuff (i.e. hotel, restaurants, bike rental) and then use your phone's GPS dot to get from point A to B.
Pocket
This nifty app allows you to save full web pages to your phone or iPad to access later – even when Wifi isn't available. We'd save full blog pages about top restaurants or attractions and could reference the details on the road. Also a great tool for long bus or train rides – just add your online articles to your phone before you go and there you have 'em ready to read.

Agoda
For low-rate hotel deals. The app has a super user-friendly interface (D's favorite) and you'll see exactly what you're getting for the price: actual room description, photos, breakfast included or not, airport transfer, etc. Easily compare rooms, hotels and locations. And once you have an account set-up, booking is a cinch and you acquire points towards free stays.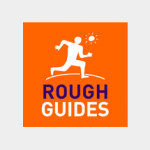 Rough Guides
The best guides! I'm obsessed with the website's clean interface and each of their categories: fact file, food & drink, when to go, where to go, suggested itineraries, etc. The guide's language is frank, casual and tells you exactly what you want to know. After discovering rough guides, its been my go-to resource to get a high-level look at countries, cities and routes.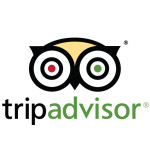 TripAdvisor
Used for reviewing everything on the road: hotels, top & free attractions, restaurants, tours, etc. Plus, lots of hotels offer booking deals through TripAdvisor. Because Yelp isn't international, TripAdvisor is a good resource for eateries. Once you know how to sift through the fake or disgruntled reviews, it's an invaluable tool. And don't forget to give back! If you're an avid user, post your photos & reviews to grow the resource.
WikiTravel
The user interface isn't sexy, but we love Wiki and were stoked to find WikiTravel. WikiTravel is to-the-point, real and doesn't beat around the bush. Great facts, tips and off-the-beaten path recommendations.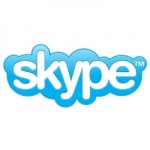 Skype
A no-brainer to have Skype on your phone for calls to home, making & confirming reservations (when Wifi is available). Because of poor Wifi connections, we found the voice-to-voice calls to be better than video. We turned on the auto-refill feature to keep our account balance up.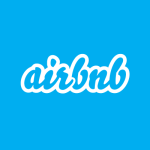 Airbnb Neighborhood Guides
Besides the obvious use (private room & home rentals), I love Airbnb Neighborhood Guides! Only currently available for 20 big cities (but growing rapidly), these guides give you a high-level overview of different areas using photos and keywords (trendy, nightlife, shopping, corporate, touristy, up & coming, gritty, cafes, etc.). People who think location is key, these guides immediately pointed us in the right direction.


GlobeConvert App
For up-to-date currency exchange rates, kilometers to miles, milliliters to grams, etc this free app is super handy. Especially for us USA kids who are the only people in the world not on the metric system. Basic app, but used regularly. 
Spotify Off-Line
Create playlists, follow your friends and sync them all to your phone so that they're available when you're offline. And when you're online, the radio was great since it's easy to get sick of your playlists real quick.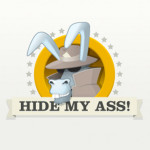 Hide My Ass
We didn't use this, but if you're prepping for a long trip, you may consider the subscription. This feature allows you to hide your IP address so that you can still have access to things like your HBO Go, Netflix, online video subscriptions and Facebook when in countries that don't allow access. Plus, you'll avoid online purchase transaction errors and red flags.
Dropbox
Send your precious trip photos and videos to a Dropbox folder for cloud storage to protect them in the event of a lost computer, flash drive or tech crash. Also a quick and easy way to share photos and videos with new travel friends and family back home.
Notebook & Pen
It's basic, but super handy. Keep one with you whenever possible. We were constantly jotting things down that people would tell us, new places to explore and using the notebook when trying to coordinate flight schedules, compare rates, hotel dates, etc. As great as technology is, a catchall notepad is a fab resource.
People
The best resources of them all! In person or online, you can significantly cut your research hours by chatting with people about where they've been, what they've loved, where they've stayed and ate. From little tips about visa applications to places to skip or stay, likeminded people are the most precious resource of them all.
lastly, if you're traveling long-term, consider getting a Charles Schwab debit card to avoid overseas transaction fees. In fact, each month Chuck will reimburse you for the ATM fees you incur from other banks!