back in the van! an old familiar feeling.
after a five hour van ride from san jose, we safely arrived in manuel antonio, costa rica (and we tipped our van driver extra for going out of his way to save an iguana). a few locals and ex-pats have described it as the "beverly hills of costa rica," which i'd take with a grain of pinto gallo (the signature rice & beans dish of the country), but what they do mean is that is has the hefty, hollywood price tag you pay for the privilege of enjoying its beauty.
we're here in manuel antonio for a total of five nights and it's been pretty great so far. i'll start with a story that set the tone.
our first full day here, we decided to do what anyone would – hit the beach! so we packed up our jive and since danny "knew where he was going" we started a super steep trek down to nowhere. not seeing any physical signs for la playa – or signs of gringo life – both had me scratching my head, but me and my havianas kept trekking down the gravel. we reached the bottom of the dirt road and dead end (shocker!). but just as we were about to start the steep climb back up the hill, we saw a local park his car and get out, with a towel and sunscreen. the next 10 minutes were something like this:
us: "perdon, donde esta la playa?" and then out popped his american girlfriend. "hi." then local proceeded to tell us that "he knows the guy who owns this property" and "it's cool if we slither under the gate and run across to the private beach." ehhh.. "what about the pit bulls?" asked my observant, safety-oriented husband. "they're usually tied up, it should be fine," responded the local. so with a quick glance, a mutual shrug and the sound of waves crashing, we both threw our stuff over a fence, got on our bellies and inched our way onto some tico's land, dodged the dogs and landed at one of the most picture perfect beaches i've honestly ever seen. from the palm trees, to the surf boards and the perfect curve of the sand – it was heaven.
this was my postcard perfect view
d picked out a surf board and his the waves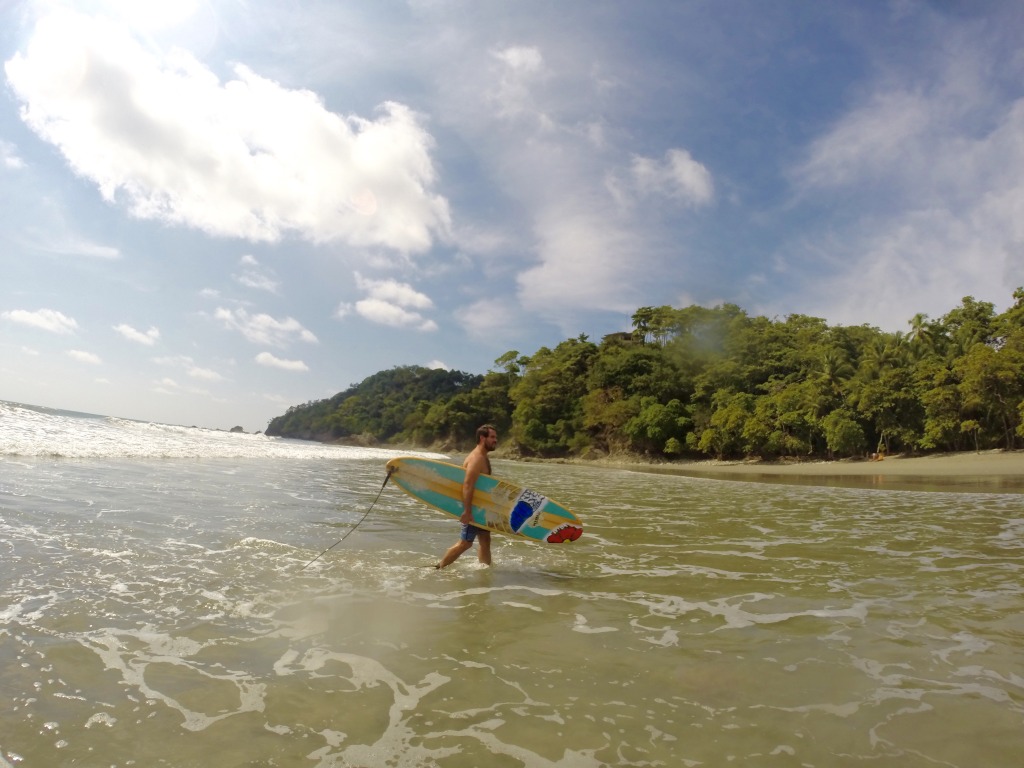 somebody could have used a spray tan pre-trip. holy pale.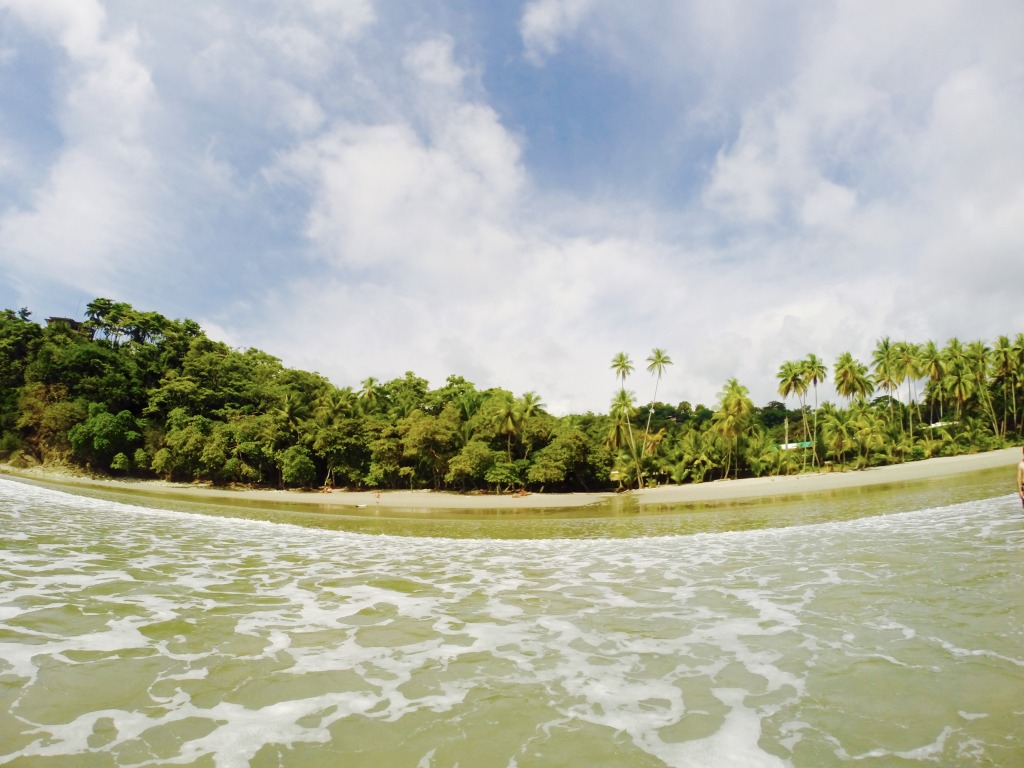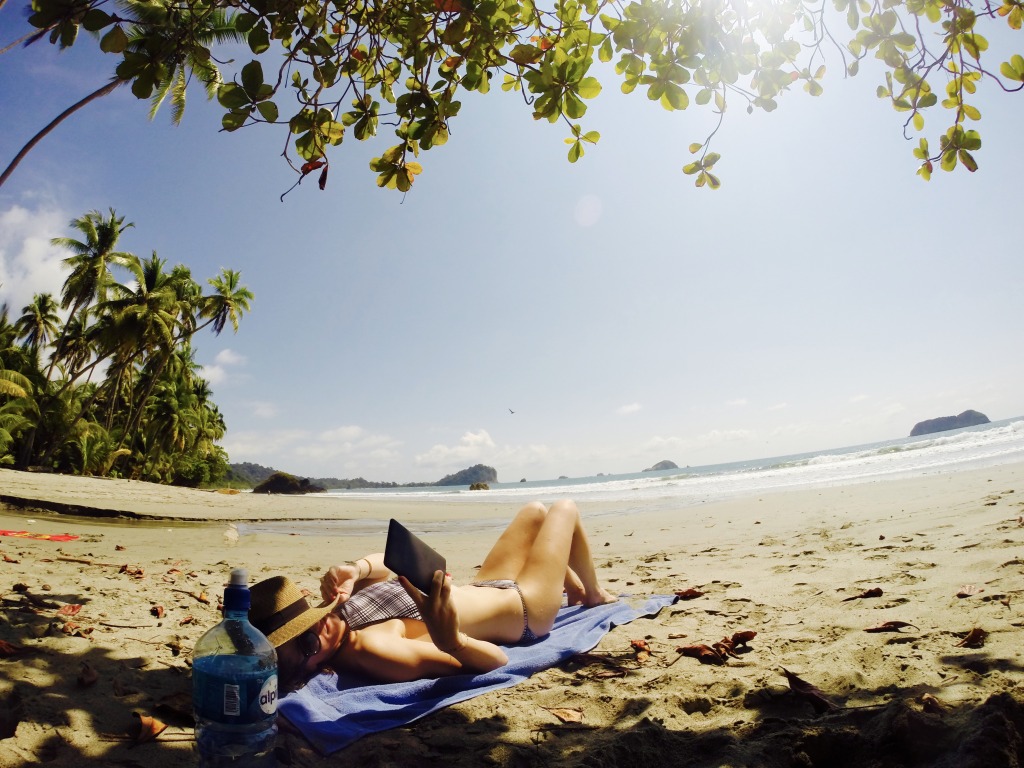 me in my natural habitat doing what i do best.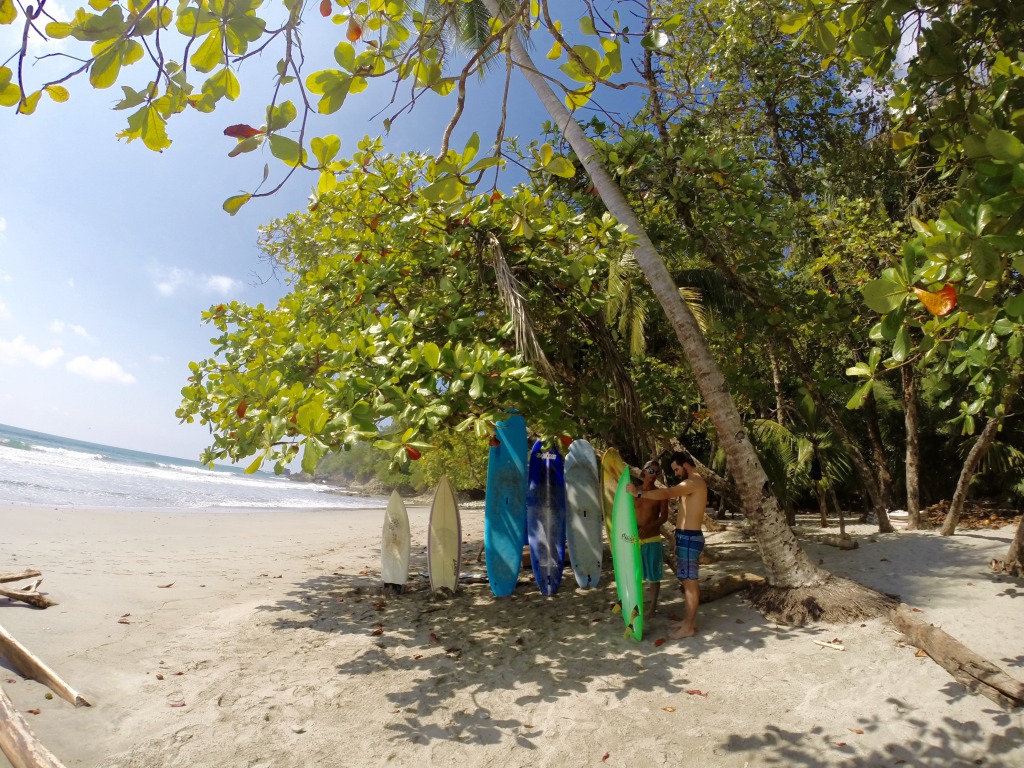 that's my d on the right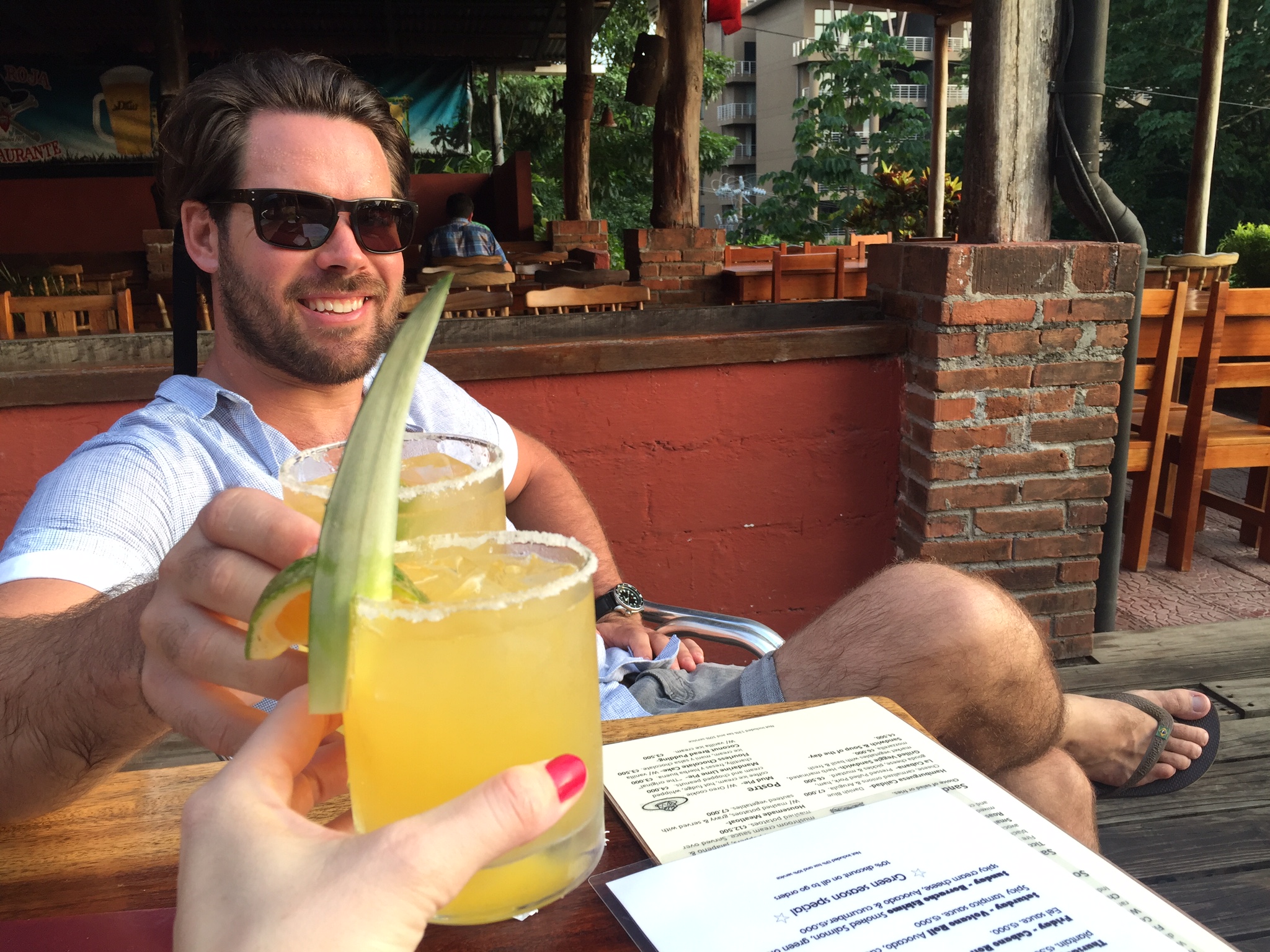 we capped the day with two-for-one sours 


….and then the sun set on our first day in manuel antonio (view from our private patio/balcony).
it's been even more groovy since.