after a few triple surf days – sunrise, lunchtime and sunset – danny officially bruised a rib and begrudgingly decided that a couple days out of the waves would be best for healing. so we figured it was a good time to load up the one-tank wonder, our Terios rental, and hit the road to check out some of our neighboring Guanacaste beach towns —  Ostional (where the turtles hatch), San Juanillo and the black sand beaches of Marbella.
the guanacaste region of costa rica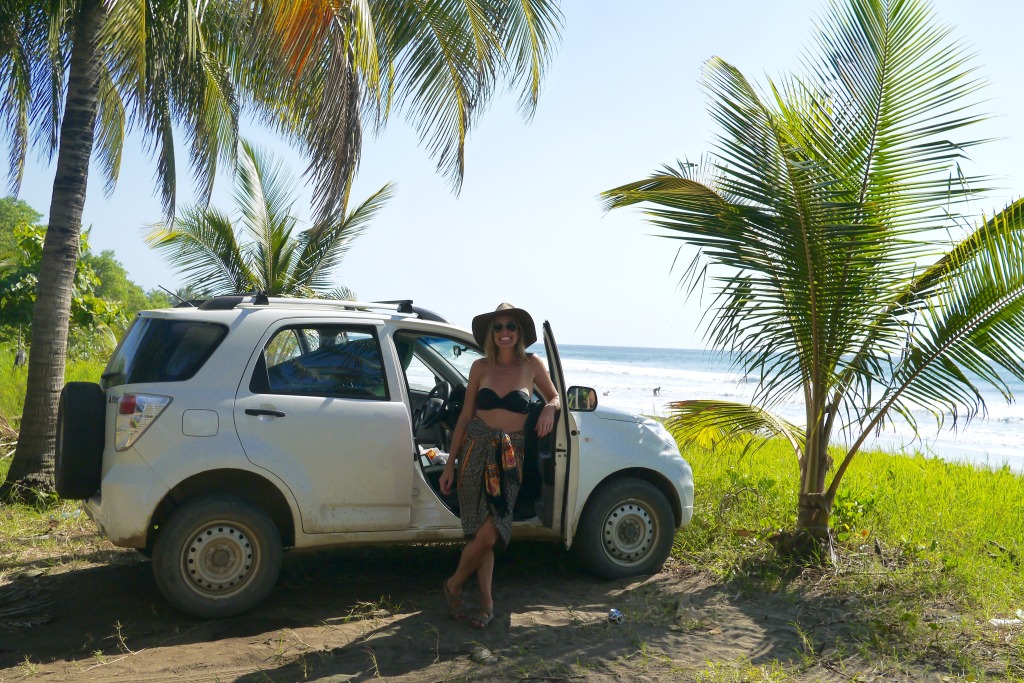 beep beep! tourist terios coming through!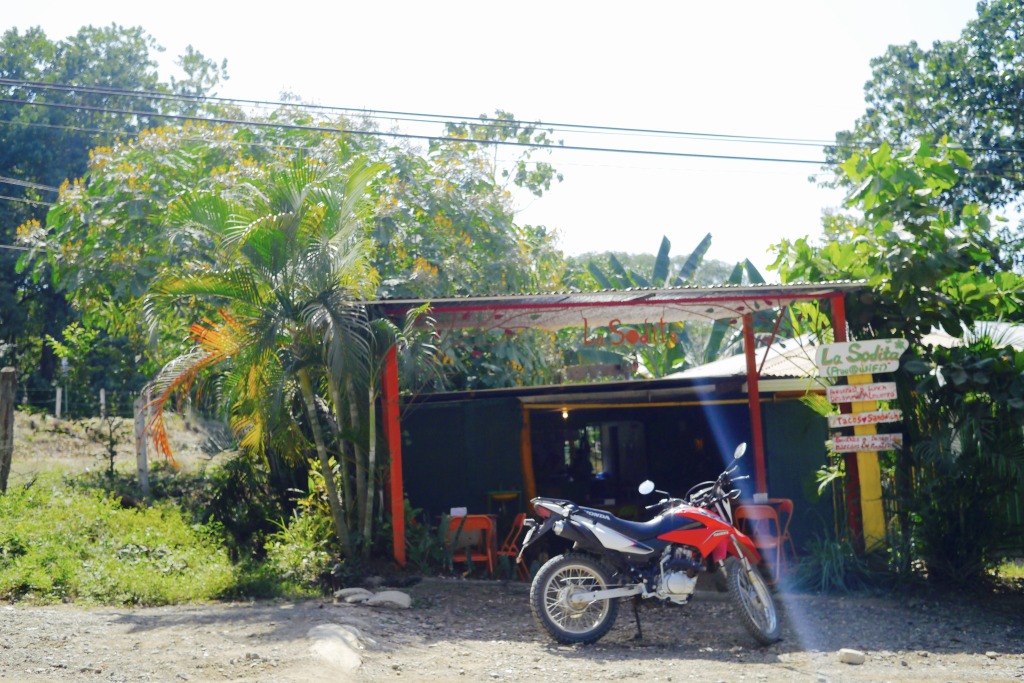 in costa rica, a local cafe or restaurant is called a "soda". they're everywhere and guaranteed comida tipica.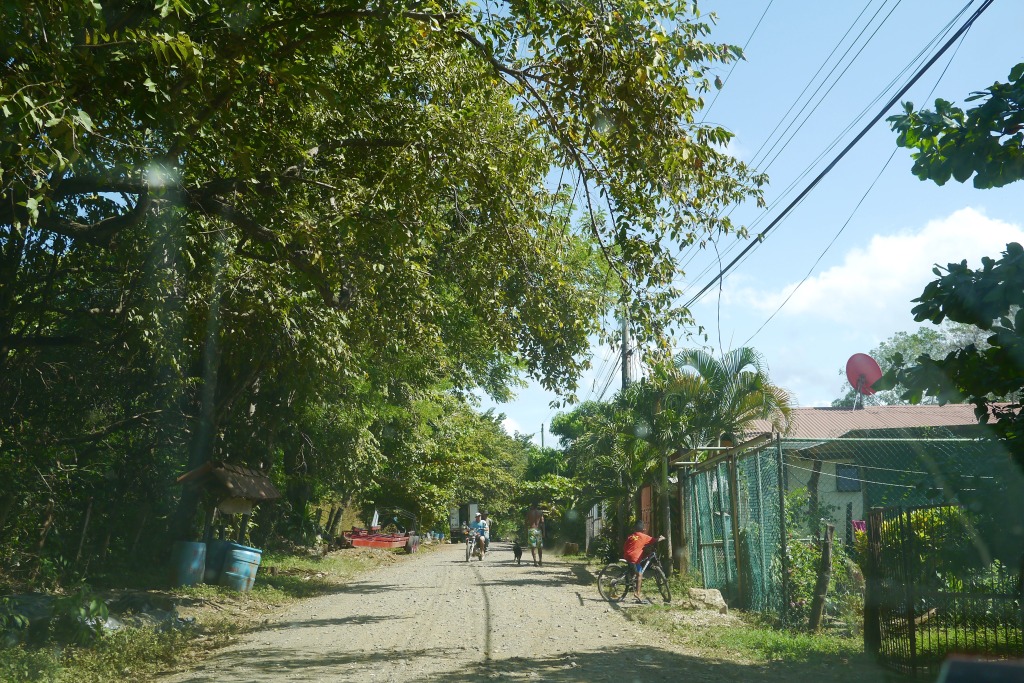 typical village street scenes

la village vida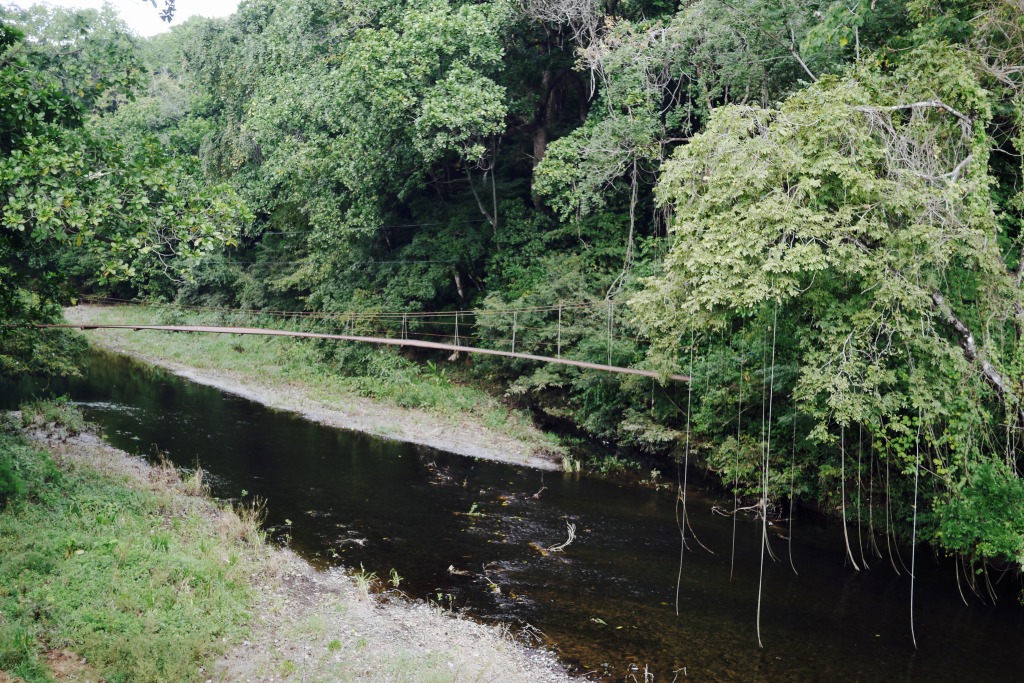 once again, lots of river crossings and non-existent bridges to be crossed!

but then we arrived in the tiny town of marbella and its black sand beaches

the black black sand was HOT!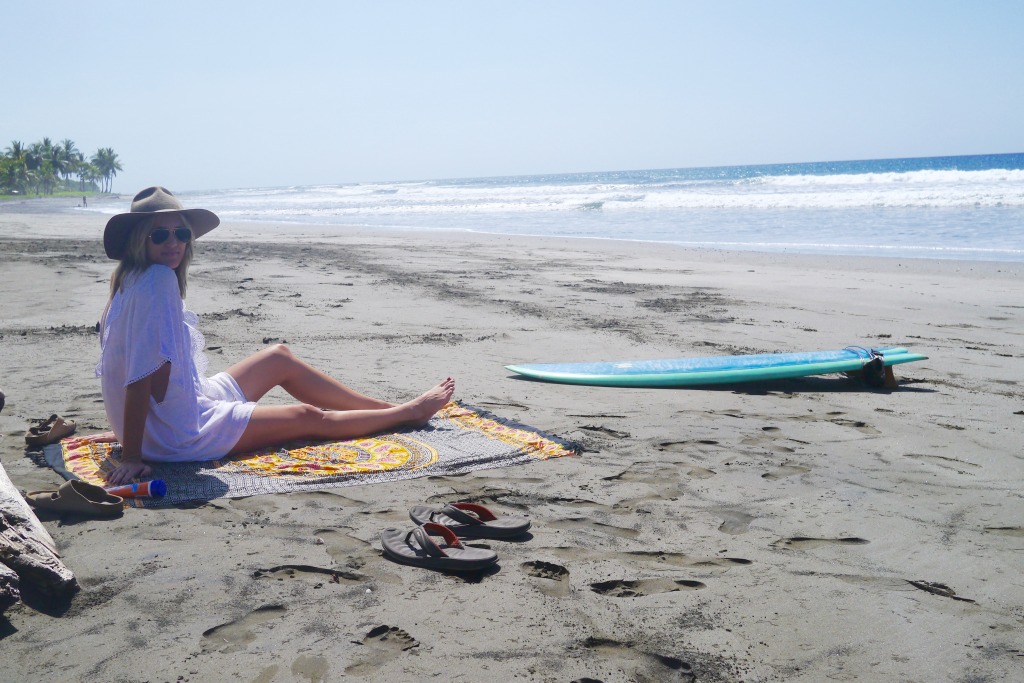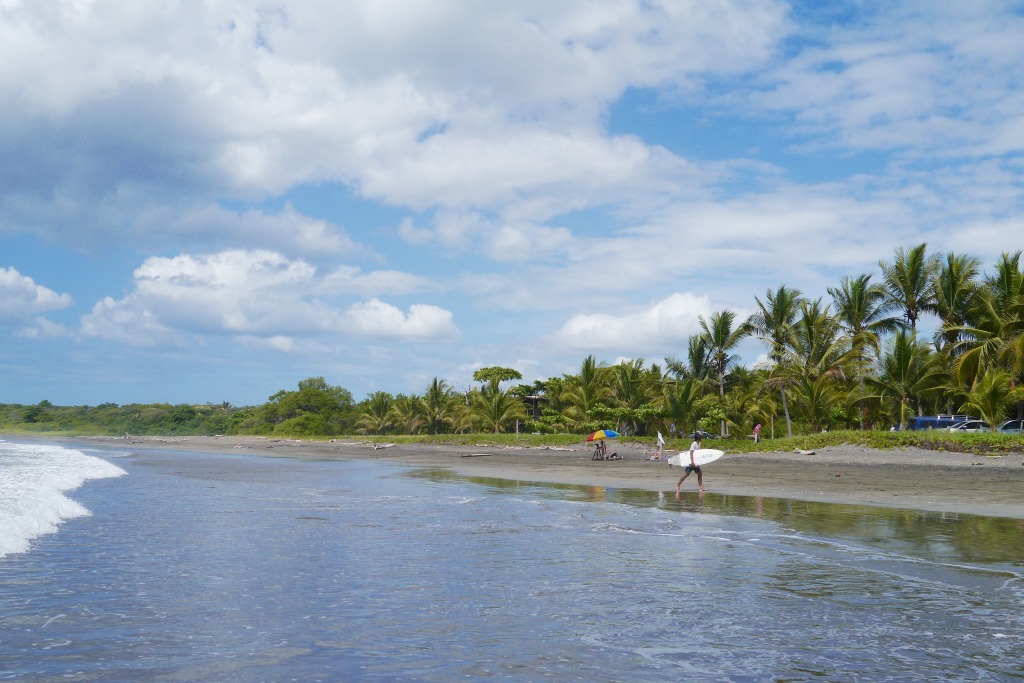 basically had the beach to ourselves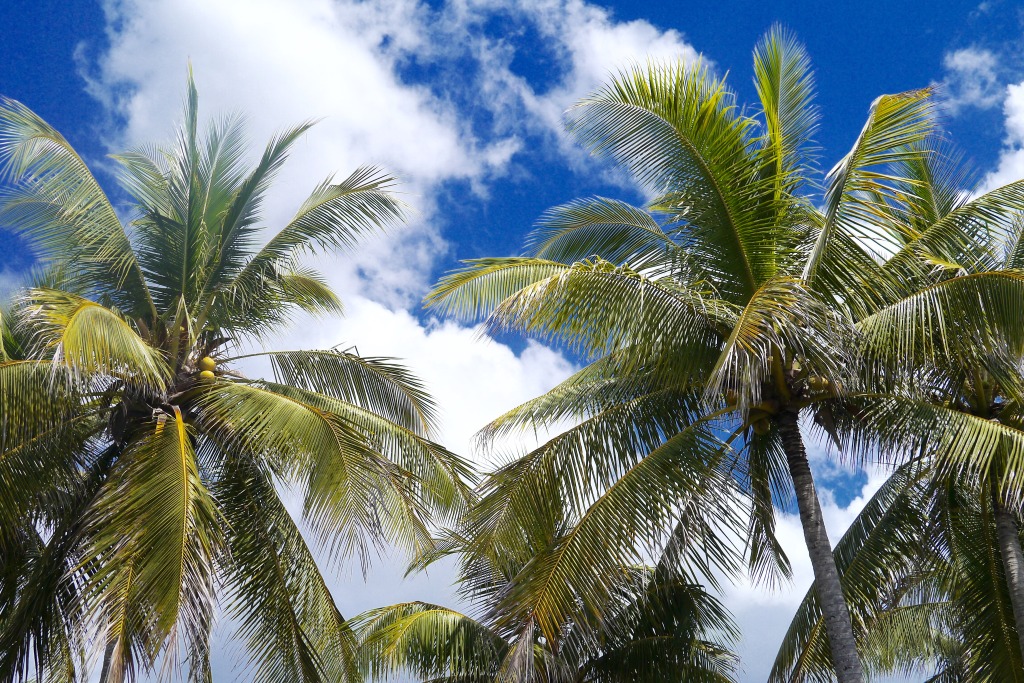 my beach squad. can 2 people be a squad?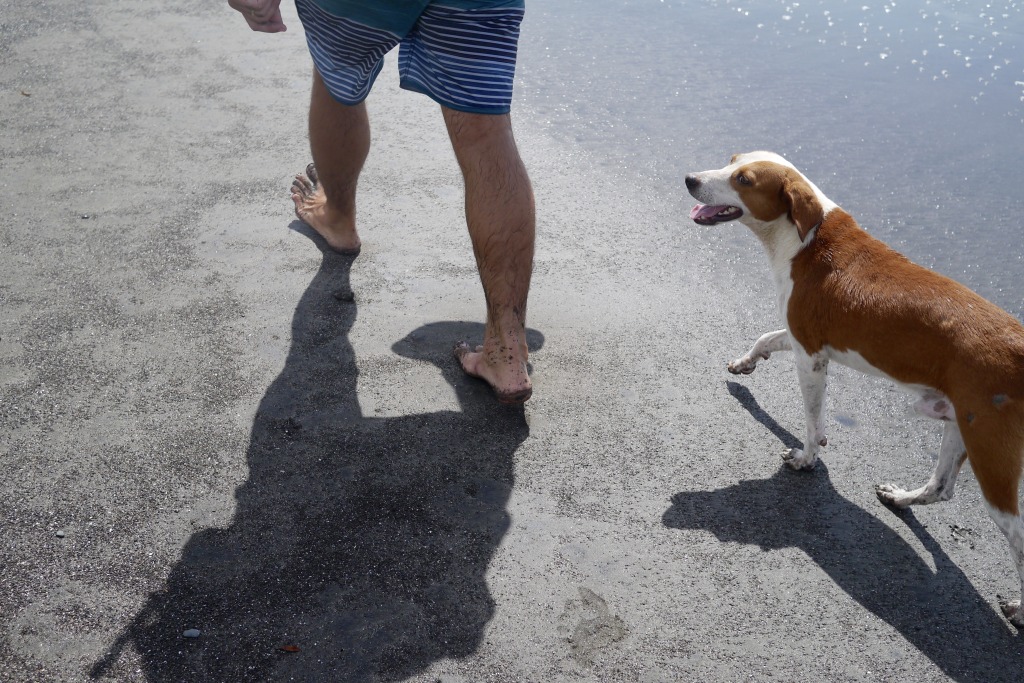 what if we add a pooch? squad? okay, fine.

this playa pooch adopted danny and hung with us all day. we named him marbella.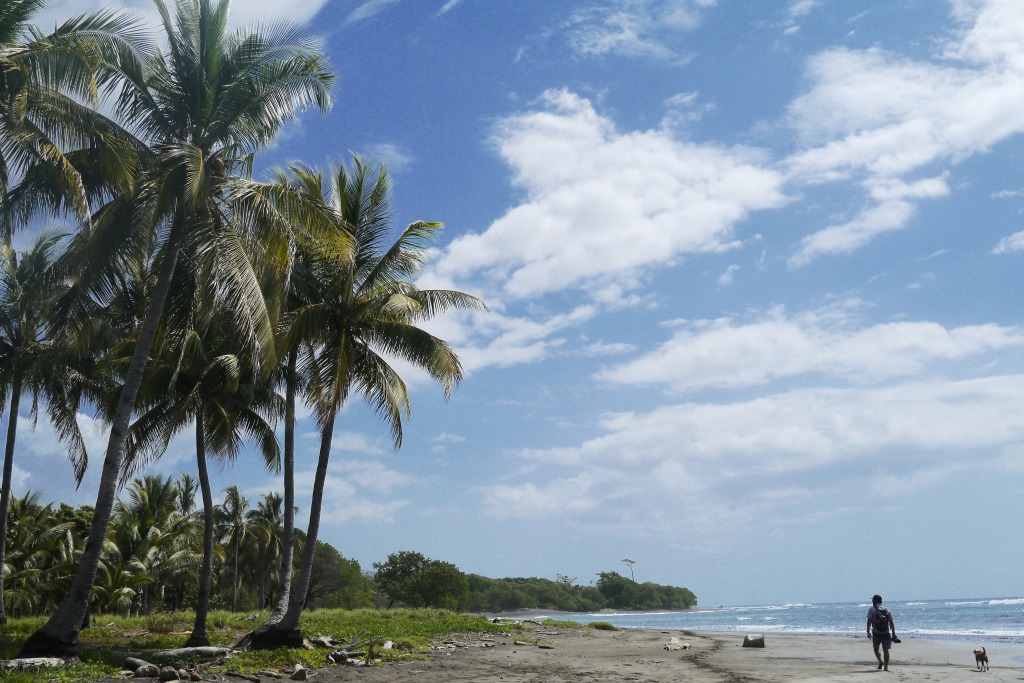 see the dos amigos on the right?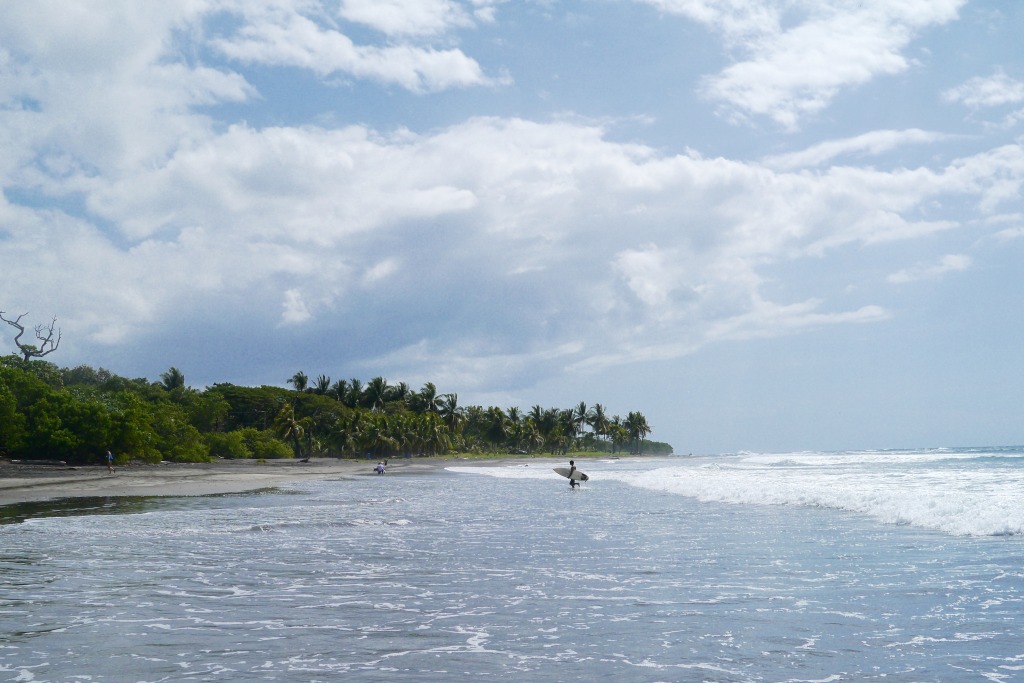 peaceful beach where the waves are rumored to attract big time surfers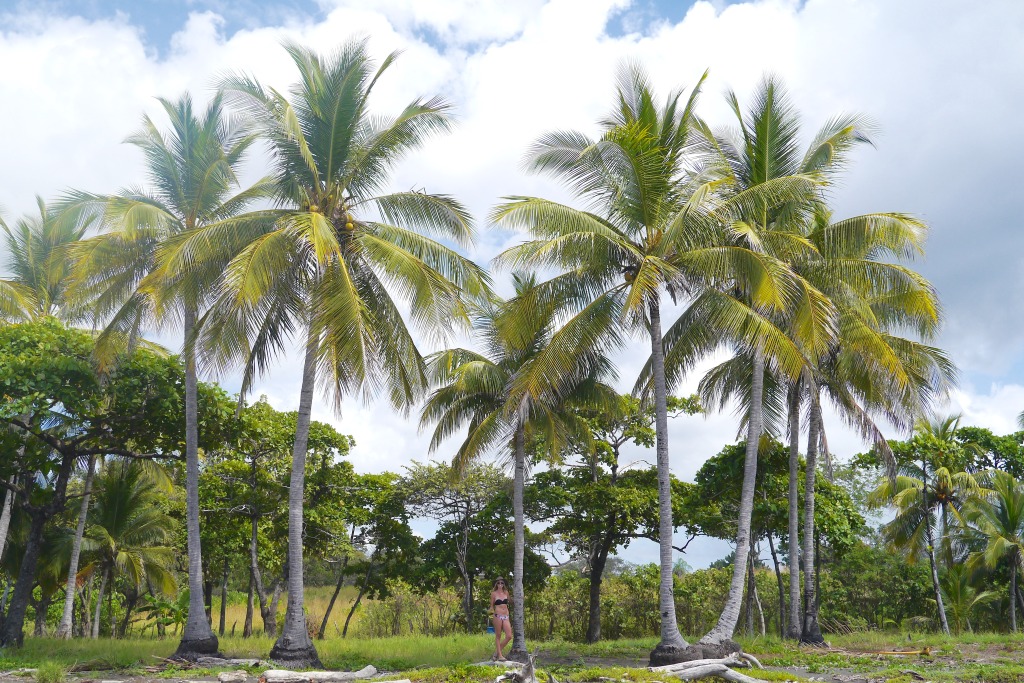 loads of palm trees

the ONLY restaurant in marbella is Tiki Hut (and it's not much, but works)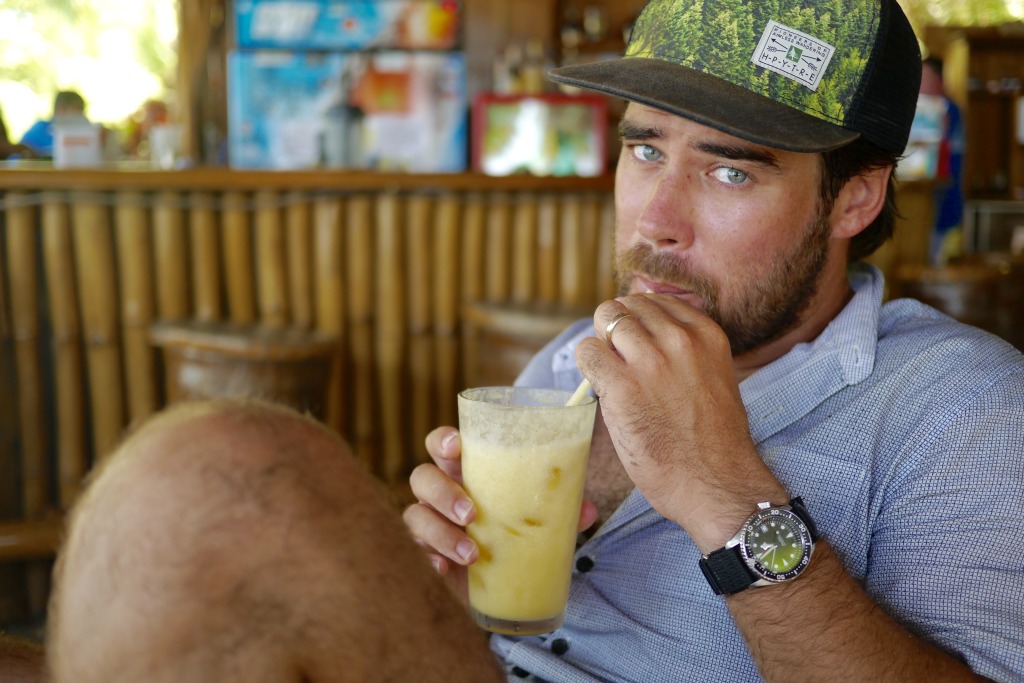 pina colada for the gentleman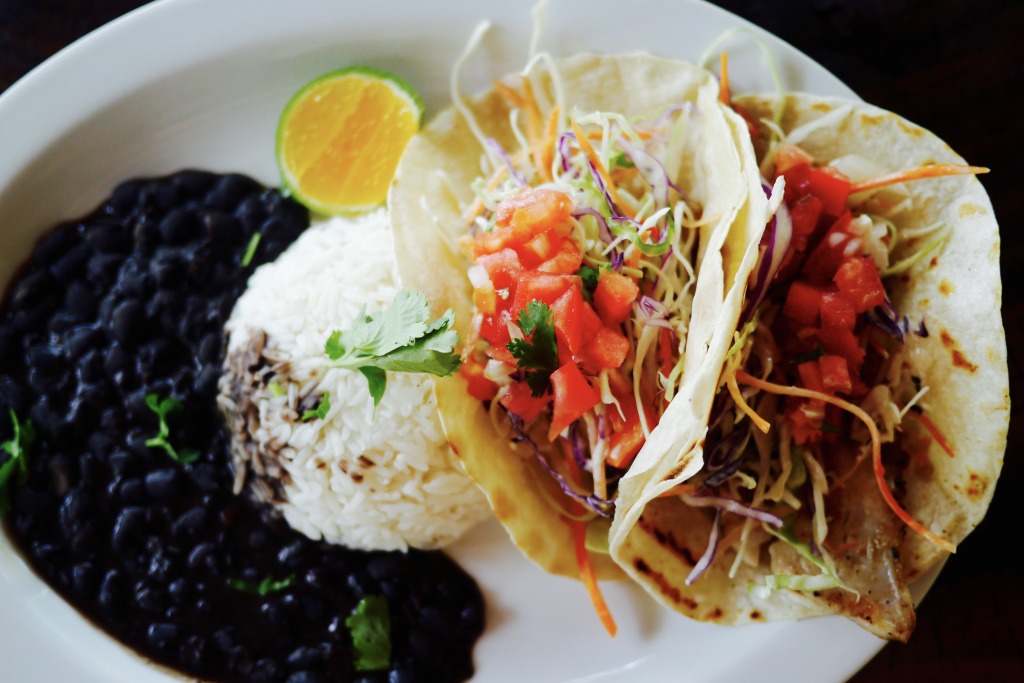 followed by fresh fish tacos, bland beans & rice  — pretty much the staples
the "main town" of marbella is super tiny. like we kept wondering if that was really it.
but it was.
and it's kind of strange because it's like they're preparing for a giant boom and building A TON of western housing developments, but it's currently ghost town. super strange.