after our 9 hour ride, as we were on our very last nerve and the sun was starting to set, we pulled into Playa Pelada and sighed a breath of fresh air. when you're on the go, you just never know what you're going to find, but as we pulled up to El Chivo Cantina and saw the Beach Break Bungalows we knew the brain-rattling ride was worth it.
Playa Pelada is part of the Nosara area, just one beach north of the more popular surfer beach of Playa Guiones. the entire town is filled with international locals, adorable restaurants and outside cafes, all connected by rocky dirt roads winding through the lush jungle until you suddenly pop out at the beach.
our playa pelada life 

home at the beach break bungalows, a handful of bungalows. during our stay, we were the only guests and had the whole property to ourselves.

our upper level balcony provided an indoor/outdoor space for hanging out and virtual working.

the patio space
each morning, we hang with the Howler Monkeys while they swing from the trees and make their deep howls (listen here).

our kitchen & my chef.

our pool.
this is El Chivo and it's awesome and it's on the same property as our bungalows which makes for very convenient cocktailing.

inside El Chivo.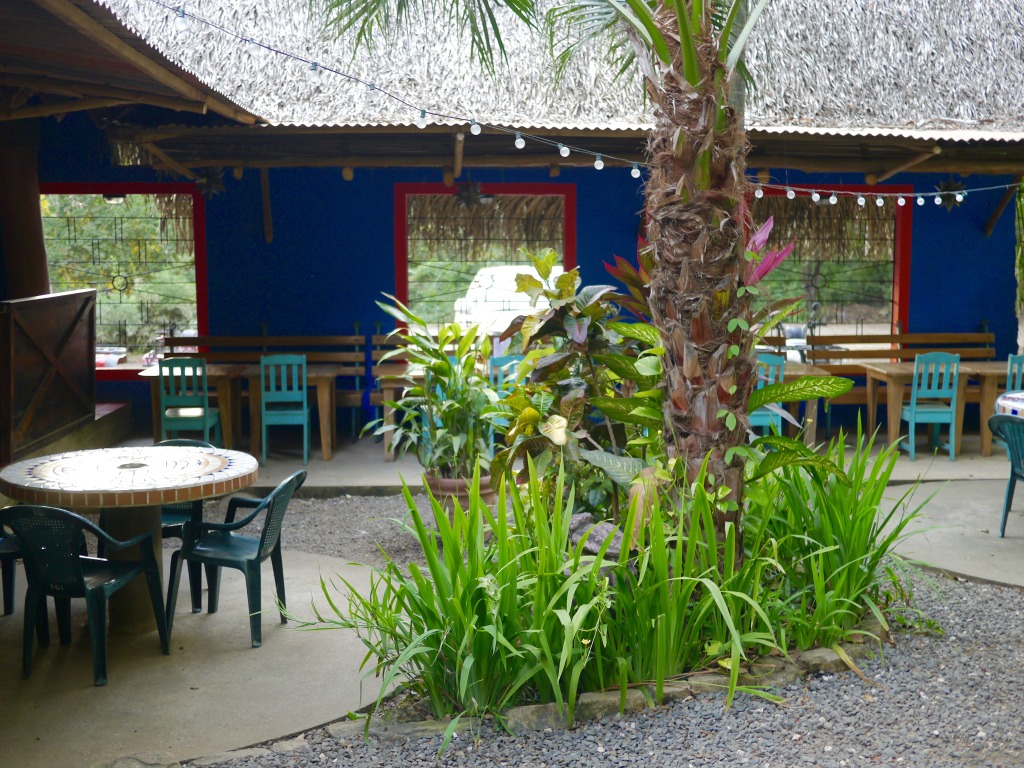 our walk down the hill from our bungalow to "town"
which includes La Bodega market and Pantry coffee & pastry shop where i get my morning iced coffee fix.
the roads of Playa Pelada. not a single road is paved and most people cruise around on their quads.
and you stumble upon places like seekretspot for gelato on a hot day
until you hit the private beach cove

we typically have the place to ourselves
so we swim and check out the tide pools.

and chill out until we're ready for a beer at Olga's Beach Bar
one of the few bars on the beach, Olgas has been grandfathered in.
the pooches of Olgas

 beach bar as authentic as they come

canines in the kitchen

and gringos at the bar.

a bunch of school kids goofing around at sunset

until the sun sets and you get ready to do it all again tomorrow.
we heart you Playa Pelada